This is my jewellery area in my wardrobe.  I created this space to prompt me to wear my jewellery more often.  To have it easily accessible makes me wear it more often.
I made this jewellery holder, simply used a piece of wood and glued on some handles, then spray painted.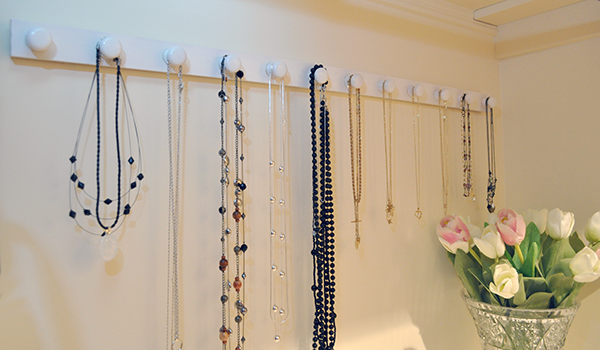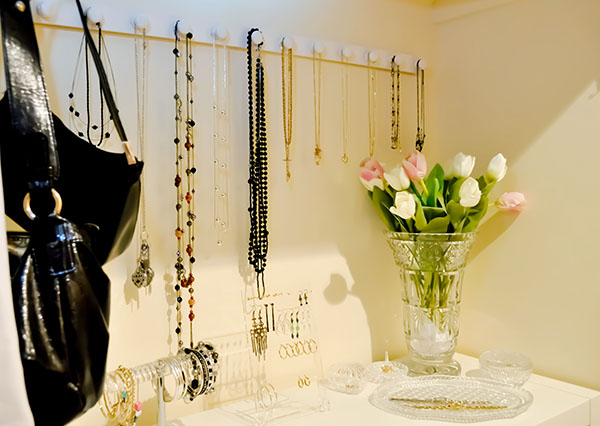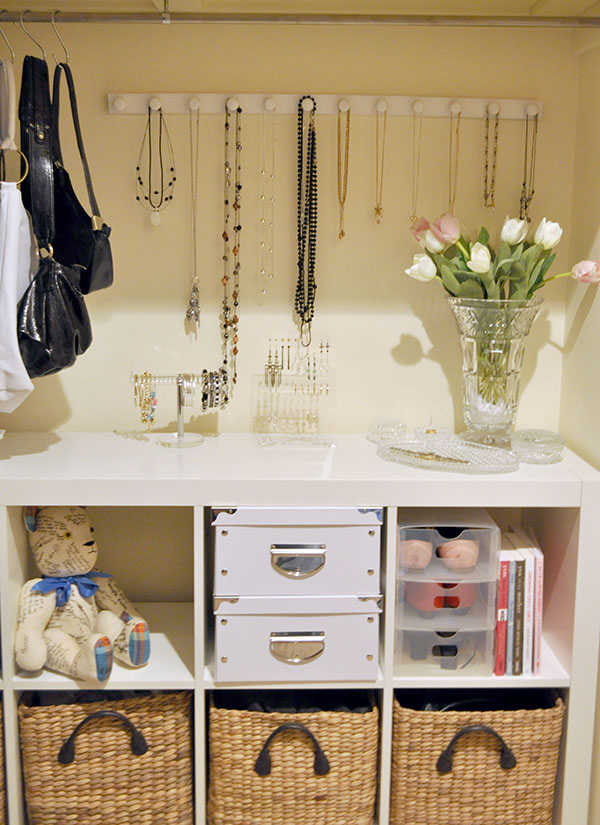 Bracelet and Earring holder from Howards Storage World (target and dollar stores sell similar items too).  Tulips from Earthborn.  Cyrstal's heirlooms.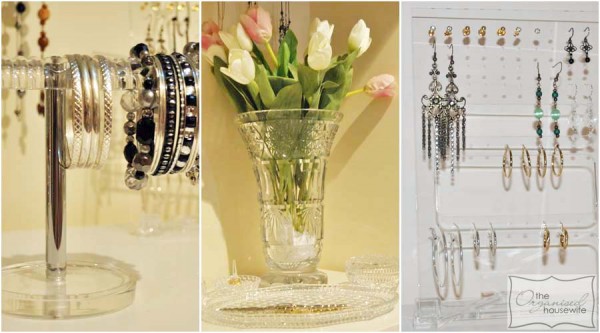 This is my jewellery organiser before, getting rather full.  I used a key holder that I painted years ago.  Was perfect back then, but now my collection is getting bigger my new holder works even better.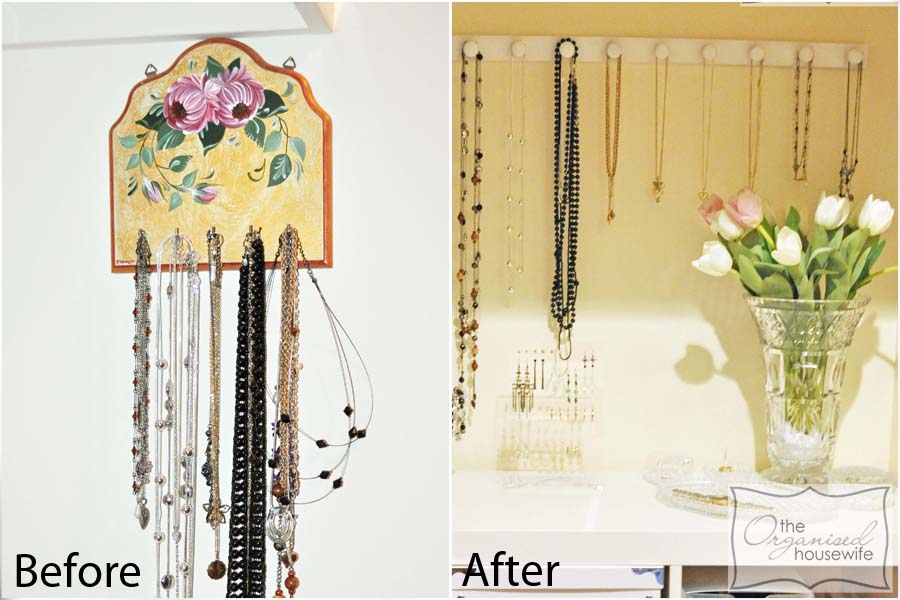 How do you store your jewellery?
More jewellery storage ideas here.