I'm not the biggest fashionista, but I do have a problem when it comes to shoes.  I don't know about you, but shoes are my weakness in fashion! I love beautiful shoes but I deal with plantar fasciitis, and if you don't know what that is, it's when the thick fibrous band of connective tissue between your heel bone and your toes becomes inflamed. Basically, your foot develops micro-tears which can be very uncomfortable when you wear the wrong kind of shoes. I know, ouch right!
I used to live in thongs, but wearing thongs lately sets it off and I end up in pain for the next few days.  I mentioned this on Instagram stories recently and I had loads of questions about the shoes I wear that help prevent the pain, so I thought I'd put together this post to show you my therapeutic shoes from Frankie4 that are designed and approved by Podiatrists and Physiotherapists.
---
FRANKIE4 ARE COMFY SHOES THAT ARE DESIGNED BY PODIATRISTS & PHYSIOTHERAPISTS
It is really difficult for me to find a nice pair of shoes that are suitable for my wide feet that not only look good but help with my condition, while still making me feel like I'm wearing pretty and funky shoes. I've been getting into the FRANKiE4 range lately, as they specialise in therapeutic shoes for people with foot problems.  They are pricey, but because they are designed by Podiatrists & Physiotherapists, they offer features that fully support your back, middle and front of your foot, so you know that you're getting the best out of them. Over the years I have acquired quite the collection, and want to show you some of my favourite pairs of Frankie4 shoes. You can see my faithful comfort JACKIE White/Navy shoes below, which I wear most days as I find white goes with everything. Check out how I keep them clean here in my Instagram stories.
I was in Singapore last week (this is us at the Singapore Zoo) and I had these on my feet every day except on one day and boy did I regret that day. With the Frankie4 shoes, my feet were tired but pain-free, while the one day that I didn't wear them and wore a pair of Sketcher sneakers around Universal Studio's instead, my foot was in so much pain that I was actually limping by the end of the day.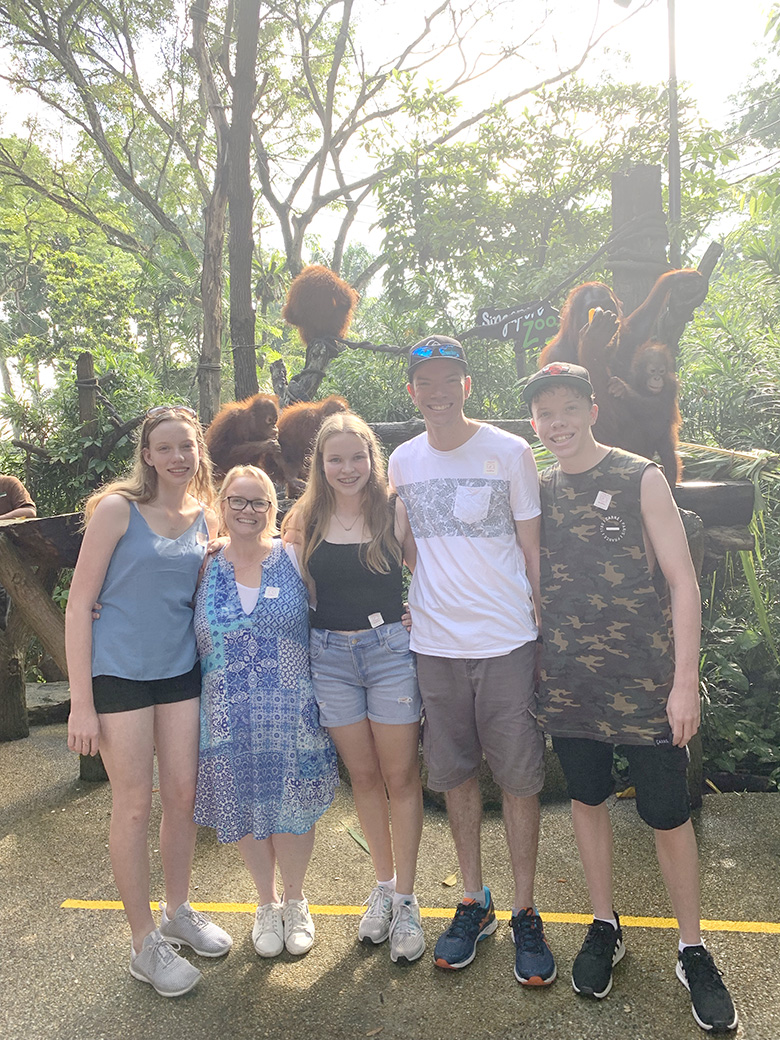 I have a few pairs of these NAT shoes in black and silver. What can I say, a girl can never have enough shoes!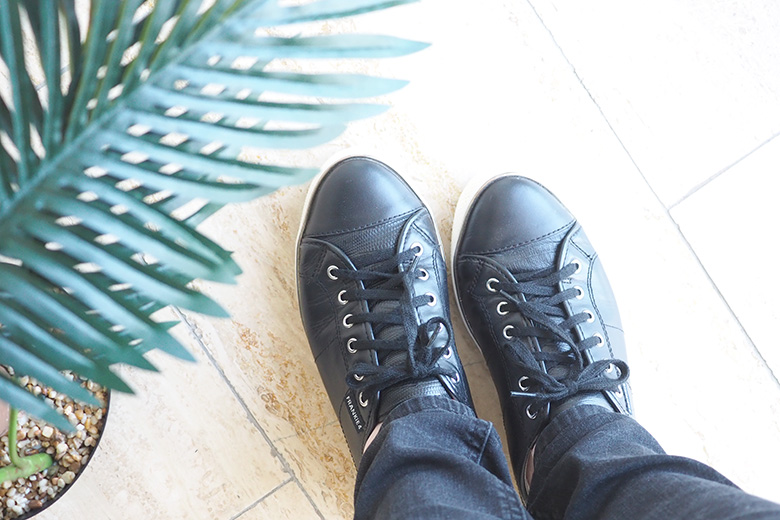 And I couldn't resist the POLLY Gold. Can you see a theme here, I like the lace-up shoe look, especially with jeans in Winter. These were the only shoes that I took on my trip to Ayres Rock earlier this year, and I made sure they matched with the clothes that I packed. Believe me, it's not easy to pair gold nicely with coloured outfits, but the shoes won and my clothes were selected to go with gold.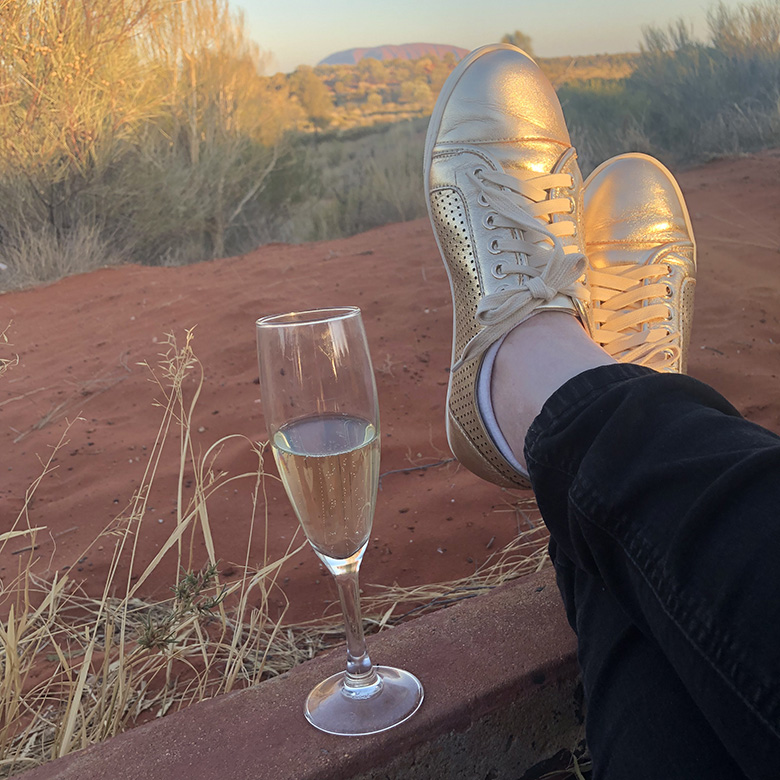 My latest addition to my collection is the HANNAH Pebble, I wanted a slip on nude shoe that would go nicely with some of my new dresses that I recently bought. I also took these to Singapore and wore them when we went out to dinner.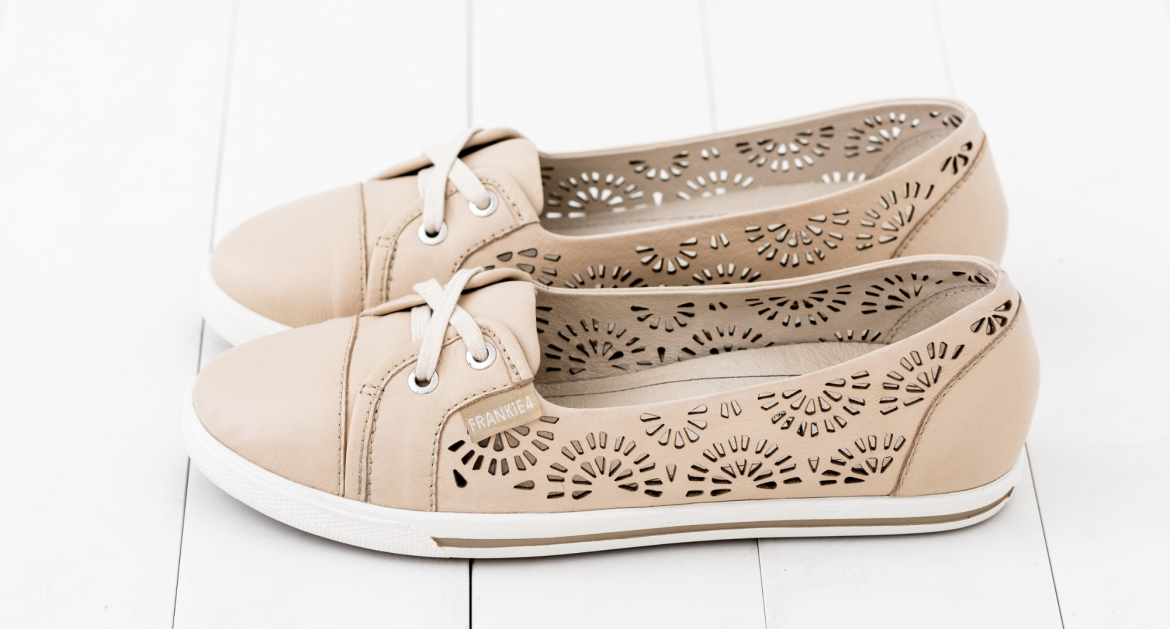 What I like most about FRANKiE4, is that they have heel and boot options too.  If you have a special night coming up and you want to wear those heels to go with that beautiful evening gown you purchased, you will find a pair with FRANKiE4 that will make you feel great, definitely taller and stylish. Plus, your feet won't feel like they are going to fall off at the end of the night when you finally take them off. These ALANA Blush II semi heels in textured leather will go perfectly with several evening dress colours. I'd recommend something navy with these for that special occasion out with your partner.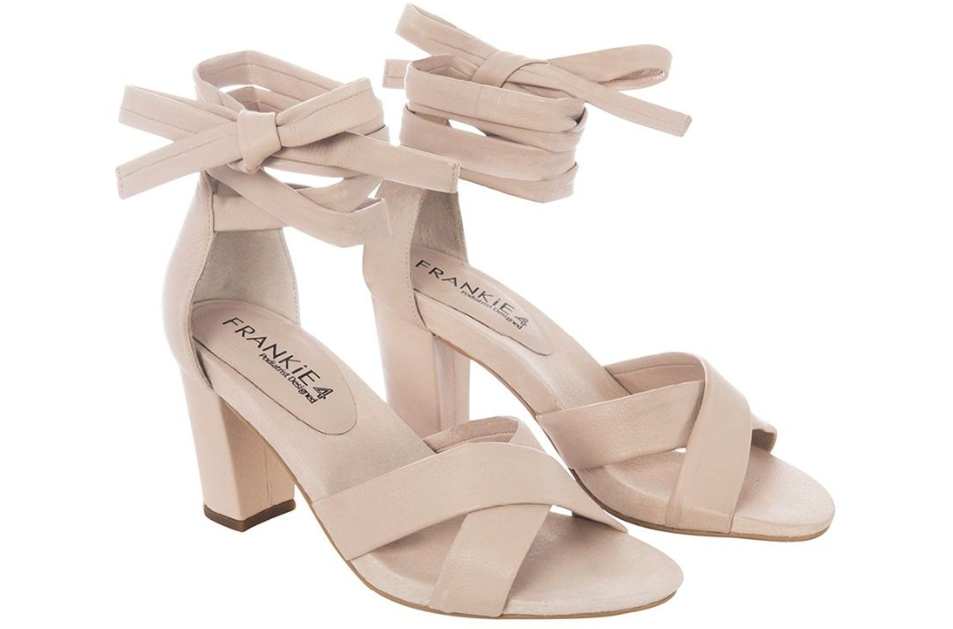 Want to know my secret to keeping my shoes stink free, see my tip here.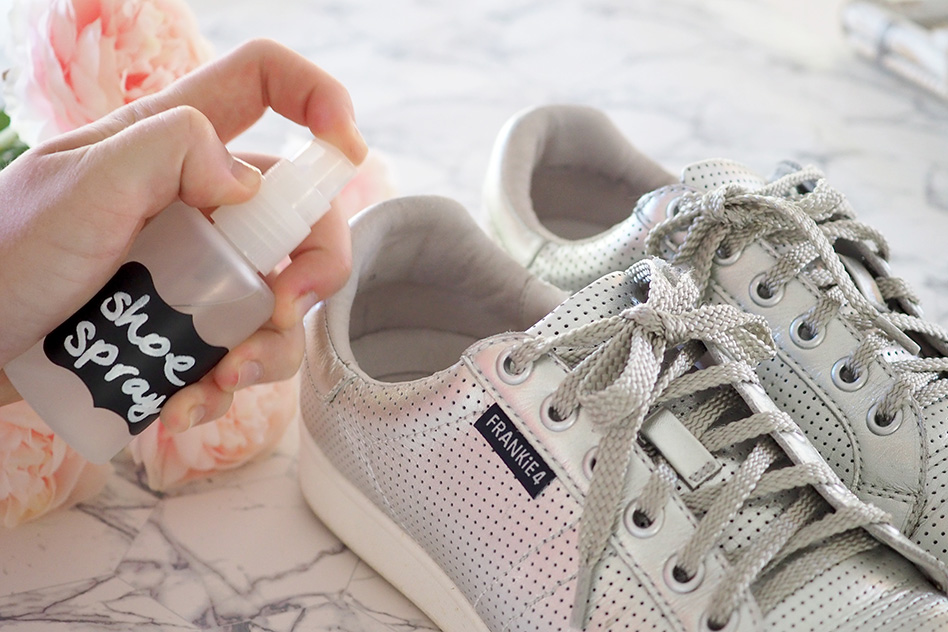 I love FRANKiE4 shoes as they are super comfortable, and they have the coolest range out at the moment, but I have to resist the temptation of buying more.  View their full collection here.  Their range is both stylish and good for your feet.
WHAT'S YOUR FAVOURITE STYLE OF SHOE YOU PREFER WEARING – FLATS, HEELS, OR SOMETHING IN BETWEEN?
Please note: this post contains affiliate links. Purchases made using these links provide a small amount of commission to me (at absolutely no extra cost to you). Thank you for using the link and supporting The Organised Housewife.