Before you head off on holidays, here's a list of things to remember when you leave your pet with a pet sitter.
We've had our beautiful dog Zoe for five years now! She's an absolutely treasured member of our family and we love to take her out whenever we can. However, some holidays just aren't pet friendly!
When I need to leave Zoe with a pet sitter, I have a list of things to do to make sure Zoe will be happy and well cared for. Knowing I'm prepared gives me peace of mind that she will feel safe and secure until we get home.
Are you going away these holidays and leaving your fur baby? Here's my pet sitter checklist!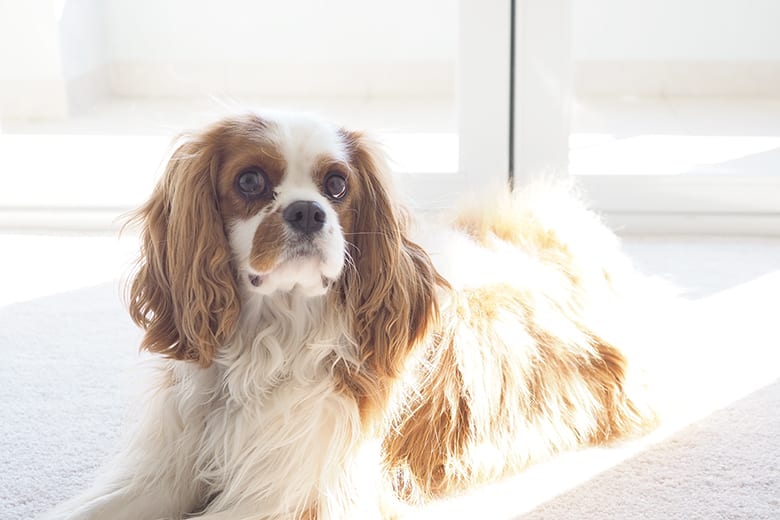 Pet details
Write down all the basic details, such as name, breed, age, sex and weight. This will ensure your pet sitter has the basic information they need at a glance in case of any vet visits. I like to use this Pet Sitter Checklist (a quick and affordable download that you can print instantly after purchase)!
Vet and emergency information
Leave your regular vet's contact details as well as any after hours animal hospital contacts so your pet sitter has all the information they need. If you have pet insurance, write down the provider and policy number. Make sure your sitter has all your personal name and contact information written down for handy reference too. Add a contact friend or family member in case of emergency.
Feeding and walking schedule
I like to write out a clear outline of what Zoe eats, how much and at what times of the day to feed her. Pets can be fussy like kids, so if your pup is used to food being a certain temperature or any other special conditions, let your pet sitter know to keep things consistent and avoid pet stress.
Medication
Explain how and when to give your pet any medication, including any worming, flea or tick tablets that might be due. Even if your dog doesn't take regular medication, think about anything you might give them if they get allergies or an upset tummy.
Where to find dog stuff
If your pet sitter will be staying in your home, point out where your sitter can find things they might need such as dog waste bags and dispenser, dog toys, brushes and combs, dog wash, dog cologne, walking leashes and harnesses, transport carriers and pet coats if the weather is cold. Let them know where your pet sleeps too and whether there are any parts of the house that are off limits (such as the lounge!)
House information
If your pet sitter will be staying in your home, make sure they have information such as security codes, rubbish collection days and know the location of the spare key. Also let them know any information about how to operate air conditioning, TV and other appliances they might need.
Cleaning after your pet
To prevent any cross-contamination in your kitchen while you're away, it's a good idea to have a dedicated cleaning sponge for your pet's bowls. I love this Minky Non-Scratch Anti-Bacterial Pet Care Pad – the paw print design means it's clear that it belongs to the pet (and won't get mixed up with the human dishes!)
Holiday details
Let your pet sitter know where you'll be on holidays including departure and arrival dates. An itinerary is helpful so they know when they can contact you, and flight details help them to check on any flight changes if needed.
Other helpful advice
Leave a list of any visitors who come to the house, such as gardeners, cleaners, pool cleaners or deliveries that you are expecting. Your pet sitter might get a fright if they're not aware of unexpected visitors. Also, they may need to keep the pet inside or outside for a period of time. If you have a dog door, let the sitter know if any doors need to be opened or shut at particular times (eg. opened in the morning and closed before dusk to avoid your pet coming into contact with toads).
Before you go
It's a good idea to get your dog groomed or washed before you go on holidays. Stock up on food, treats and medication to cover the period that you'll be away (or leave instructions on where to buy it). Check that all pet items are easily locatable for the sitter.
Now that your pet is sorted, you can start packing for yourself and the kids! Happy travels!
Remember to stock up on pet supplies before you go, such as –
Food
Treats
Medication
Dog waste bags
Cleaning products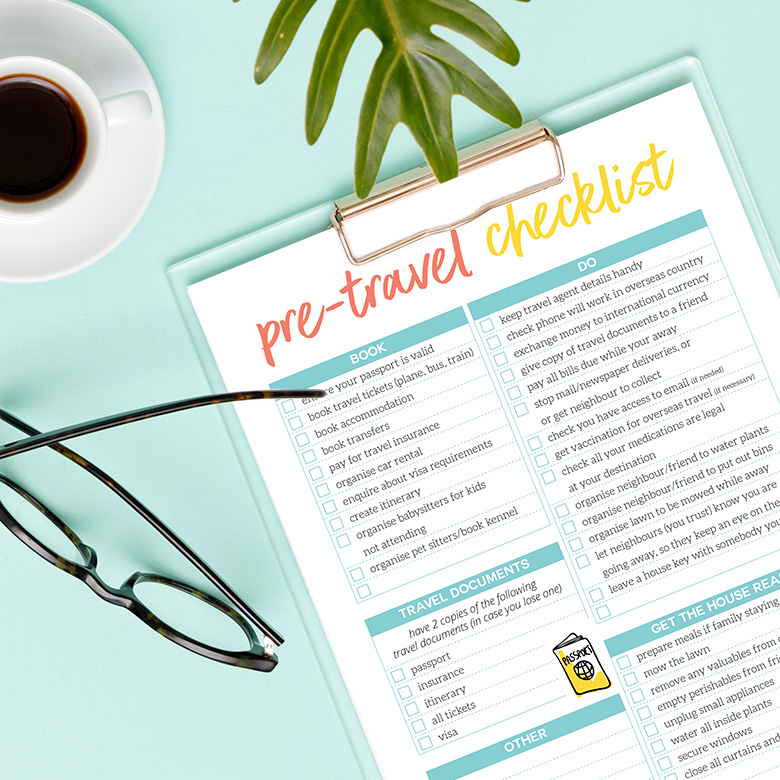 10 checklists to prepare for holidays, packing and travelling
Make your family holiday a happy and stress-free affair with my comprehensive packing and travelling checklists to get you organised and prepared for your trip!. Continue Reading