On our last family holiday I remember the time leading up to it was stressful, there was so much to do:  pack the bags, ensure we had enough snack food, get somebody to look after the cat and I also like to clean the house before going away so I can return to a clean home (something about getting home from being away and knowing that I don't need to do anything but chill for a little).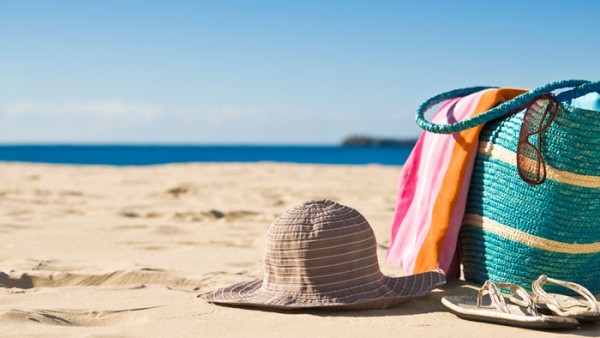 You know me well enough by now I LOVE lists.  I'm forgetful so I'm sure if I left it up to packing a bag from a list in my mind I would have easily forgotten some of the important things like phone chargers or my watch, or get somebody to water my plants while I'm away. There are some things that can easily skip your mind.

I created a range of checklists to help you:
plan your holiday and prep the house while nobody is home,

keep a travel itinerary so all information is together and you don't have to have to rummage through loads of paperwork at the airport,

packing checklists for you and baby,

preparing for a road trip and what to stock the car up with

a note to leave a friend that is minding your beloved pet
If you are going on a holiday soon, these FREE travel & packing checklists will help you!
Pre-travel Checklist
This 'Pre-travel checklist' is to ensure that you book everything needed for your trip away.  With tasks such as pay bills before you go on holidays, for extended stays get a stop on your mail or organise a neighbour to collect it, to remember to take copies of all your travel documents in case they get lost and more.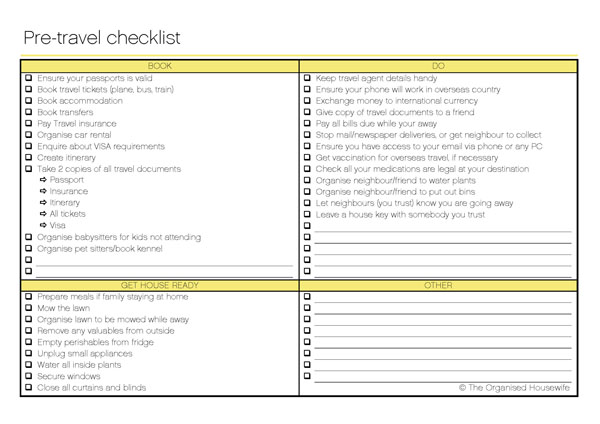 Travel Itinerary
Create a travel itinerary to have all your flight, accommodation and hire details together.  Give a copy of this to another family member or neighbour so they know where you are for emergency purposes.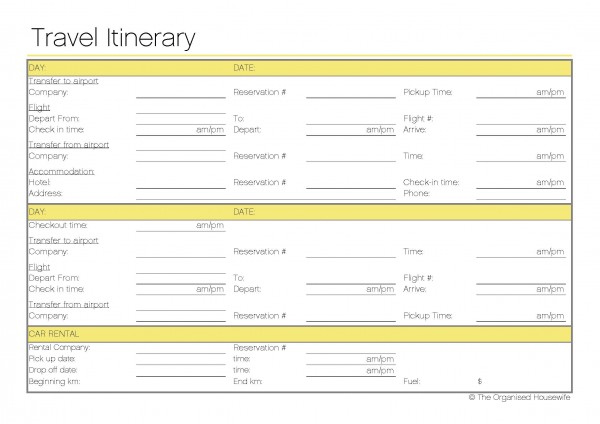 Travelling with Baby Packing Checklist
We travelled a few times when the kids were young, I remember when we did the boot was full with the feeling I took everything but the kitchen sink.  Perhaps true, babies need so many things so I have put together a Travelling with Baby Checklist.  I hope this checklist helps you next time you are packing for your holiday.
Tips
Start preparing to pack at least 3 days before travelling. Tick items from your checklist as you add them to the suitcase
Use a nappy bag with a waterproof lining and a shoulder strap
Prevent toiletries from leaking over your clothes by placing the toiletries into ziplock bags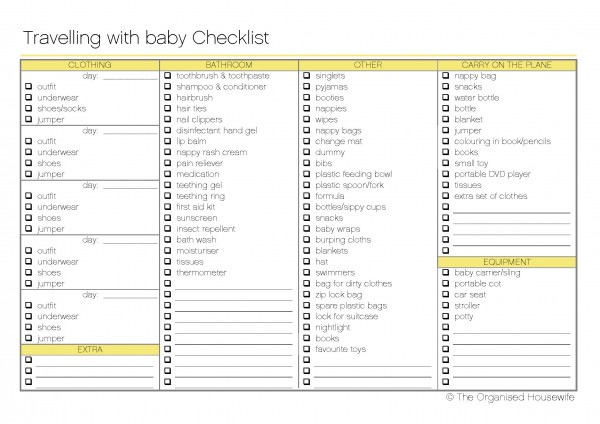 Travelling and packing checklist for you
Road Trip Checklist
Road trip checklist, to help you prepare for a big adventure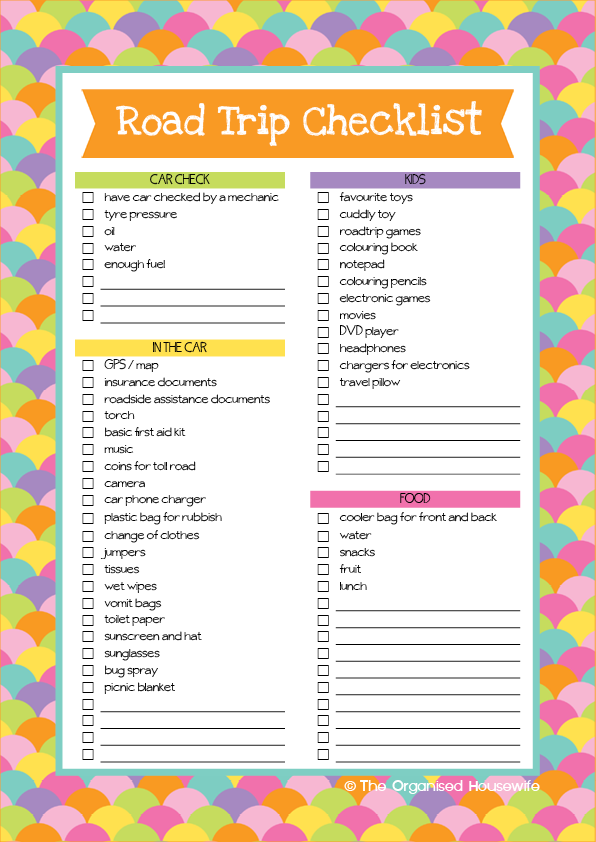 Pet Sitter Notes
And you can't forget your little 4 legged family members.  Leave a note for the people sitting them just in case something goes wrong.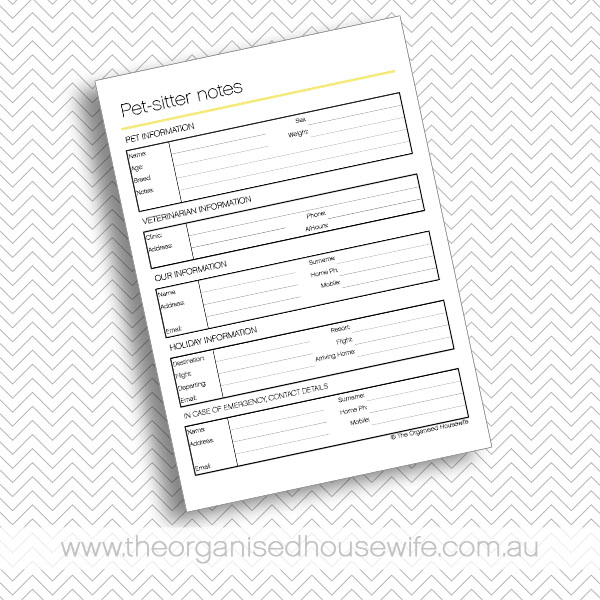 Hope I have covered everything here for you, have a great holiday!