I have received so many requests for a camping checklist, but I don't go camping so this wasn't something I could do.  However, I bumped into local blogger Melissa from All Around Oz recently and asked if she wouldn't mind sharing with my community some of her top camping tips plus, she was more than happy to (thank you Mel!). Plus Melissa has put together a great checklist, which I was going to try to make into a printable, but time has got the better of me with moving house, I promise I will create the checklist over the next month or so and have it ready for next holiday season.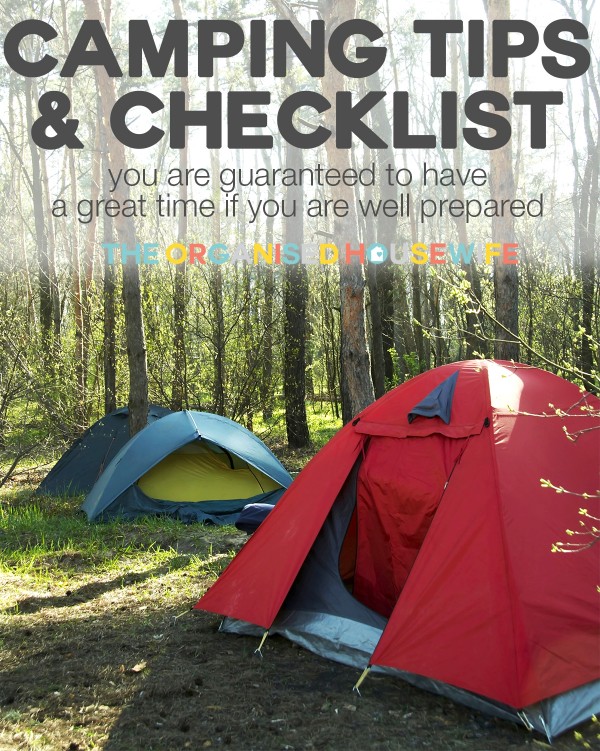 Going camping would have to be one of the best ways to spend a family holiday.  Whether you head to the beach or the bush, you are guaranteed to have a great time if you are well prepared.  But the prospect of going camping can be a very daunting one, especially if it is your first time.  There is a lot to organise and the temptation to over pack is ever-present.  You literally have to be able to pack a whole kitchen into a couple of plastic tubs and fit it all into the boot of your car or trailer, along with all your clothes and food as well.
CAMPING TIPS + CAMPING CHECKLIST
If you are going to be going camping this summer, and particularly if it is your first time these tips, along with this handy checklist will ensure that your camping trip is one to remember for all the right reasons.
Meal Plan
My number one tip is MEAL PLAN – this will save you time, money and effort.  Just like at home if you know what you are going to eat for the time you are going to be away, you will know exactly what food to take and how much.  It will also help you organise what cooking equipment you will need to pack. Keep your meals as simple as possible. Think hamburgers, sausages and salad, kebabs or a one-pot meal like Spaghetti Bolognese. You can even make a few things before you go and freeze them to save you cooking, especially on the first night.
Storage
I use a good quality set of plastic drawers and a couple of plastic tubs to pack all our needs in, even the kids clothes.  I have four drawers that sit neatly in the back of our camp trailer but they could just as easily be set up in the back of a four wheel drive.  I love plastic tubs for packing clothes and towels in as you can easily see what is in them.  Also if you get ones that have tight fitting lids it keeps dust, moisture and 'creepy crawlies' out. Opt for small ones rather than large ones as the are lighter to carry and fit into awkward spaces better.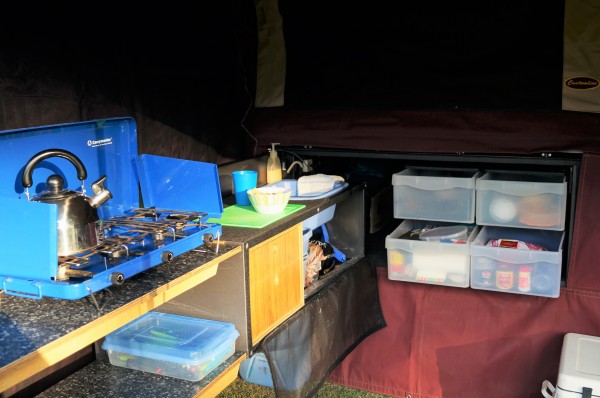 Use camp ground facilities
If you are staying in a caravan park or camp ground you will generally find that there will be a camp kitchen there.  Use these whenever you can.  You will find most camp kitchens come equipped with a kettle, toaster and microwave as well as one or two BBQ's.  All seem to have generous sized sinks and bench areas as well.
Get the kids involved
Camping is so much easier if everyone that is old enough to help does so.  If all the jobs get done quickly, that means you and your family have more time to enjoy your holiday.
Relax your rules
Let the kids get dirty, climb a tree or go exploring.  This is all part of the fun of camping.  It is also a great opportunity for them to learn new skills.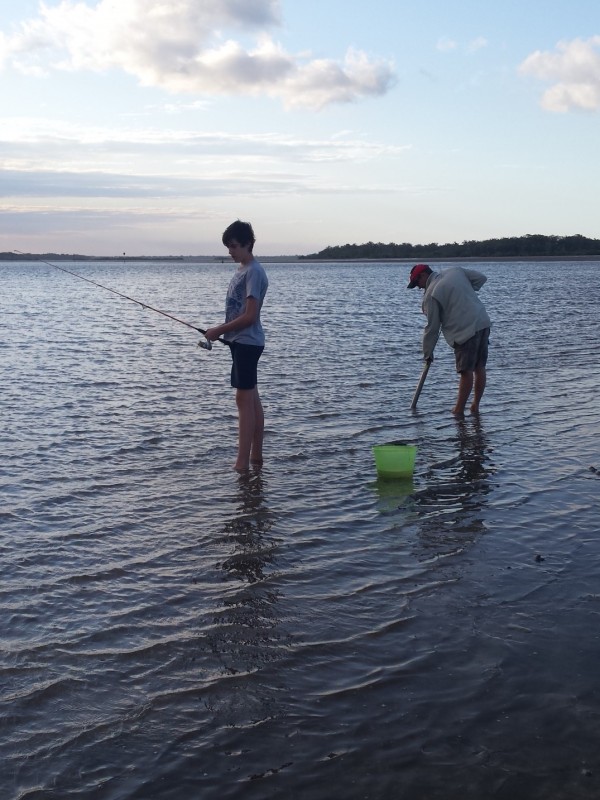 Technology
Leave technology such as phones and i-pads at home or at the very least limit usage time to the evening only.
Relax
Most importantly of all, relax and enjoy your break.  Camping is all about enjoying all that the great outdoors has to offer.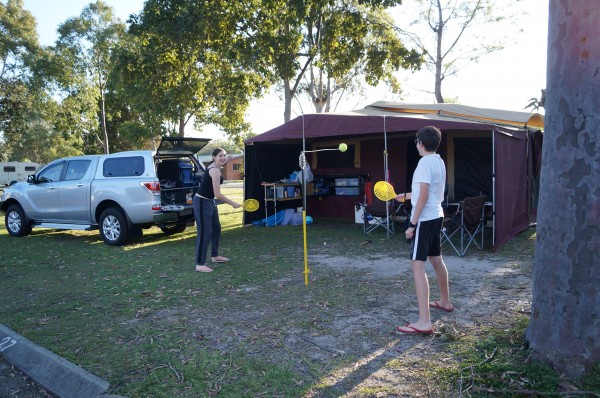 CAMPING CHECKLIST
EATING
Plates x _________
Bowls x _________
Cups x __________
Mugs x __________
Cutlery x _________
COOKING
Portable gas stove
Whistling Kettle
Large saucepan
Small saucepan
Frying Pan
Tin plate or tray
Chopping Board
Can opener
Sharp knife
Bread Knife
Potato Peeler
Toaster Rack or forks
Tongs
BBQ Scraper
Gas Lighter
Egg Flip
Large mixing bowl (can double as a salad bowl)
Small plastic containers (for leftovers)
Measuring jug/cups
Camp Oven (optional)
WASHING UP
Plastic bucket or tub
Dish washing detergent
Dish cloth
Scourers
Rubber gloves
Tea towels.
FOOD BASICS
Tea/coffee
Milo
Sugar
Salt/pepper
Cooking spray
Sauce
Vegemite/jam/peanut butter
Spaghetti/baked beans
Tinned veg – beetroot/corn/baby carrots
Pancake mix
Longlife milk
MISC
Tissues
Toilet paper
Baby/toilet wipes
Insect Repellant
Sunscreen
Garbage bags
Pegs
Cling wrap
Foil
Paper towel
Washing powder
Headlamps (much easier for kids to manage)
Tablecloth (great for throwing over grubby picnic tables)
KIDS
Board games
Books
Colouring books
Buckets and spades
Football/soccer ball
Cricket set
Totem tennis set
Fishing Rods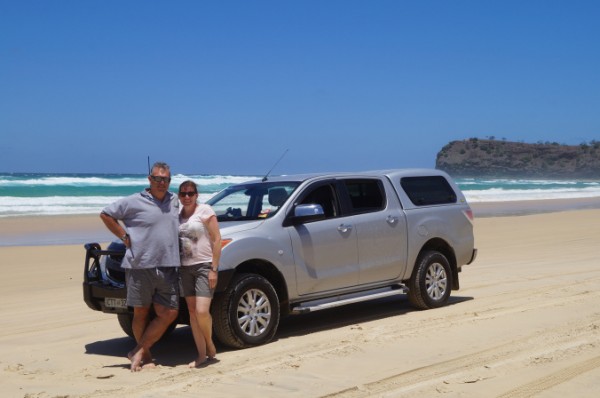 About Melissa
Husband and wife team, Brenden and Melissa Chambers, having been writing about and photographing their Aussie travel adventures since 2011. They hope that by sharing their travel tales they will inspire more people to get out and explore this beautiful country of ours, regardless of how they choose to travel.
Follow Melissa adventures: Blog | Facebook | Instagram