This post is sponsored by Brisbane Airport
Holidays always bring excitement and adventure for the whole family, and a Christmas trip is probably the most thrilling one of all. I don't know about you, but this is my favourite time of year. The kids get super excited that school is over and that they can sleep in for the next 6 weeks. They love to get out and about over summer and count the days down to till we fly away on our next family holiday. We've travelled away a few times now and found a series of travel hacks that I find useful when it comes to planning our family holiday.
This is the main time of year when many take-offs occur from airports all around the country, and families are delivered to their loved ones throughout Australia. This is definitely when the countdown really begins for so many. Calendars are showing crosses on each day as the trip nears, kids can't stop talking about the big plane adventure that's just around the corner, and us mummies are looking forward to some time off from the daily grind to become the queen of all things Christmas and show everyone what we've got, so it's important that busy mums stay on top of all the travel organisation.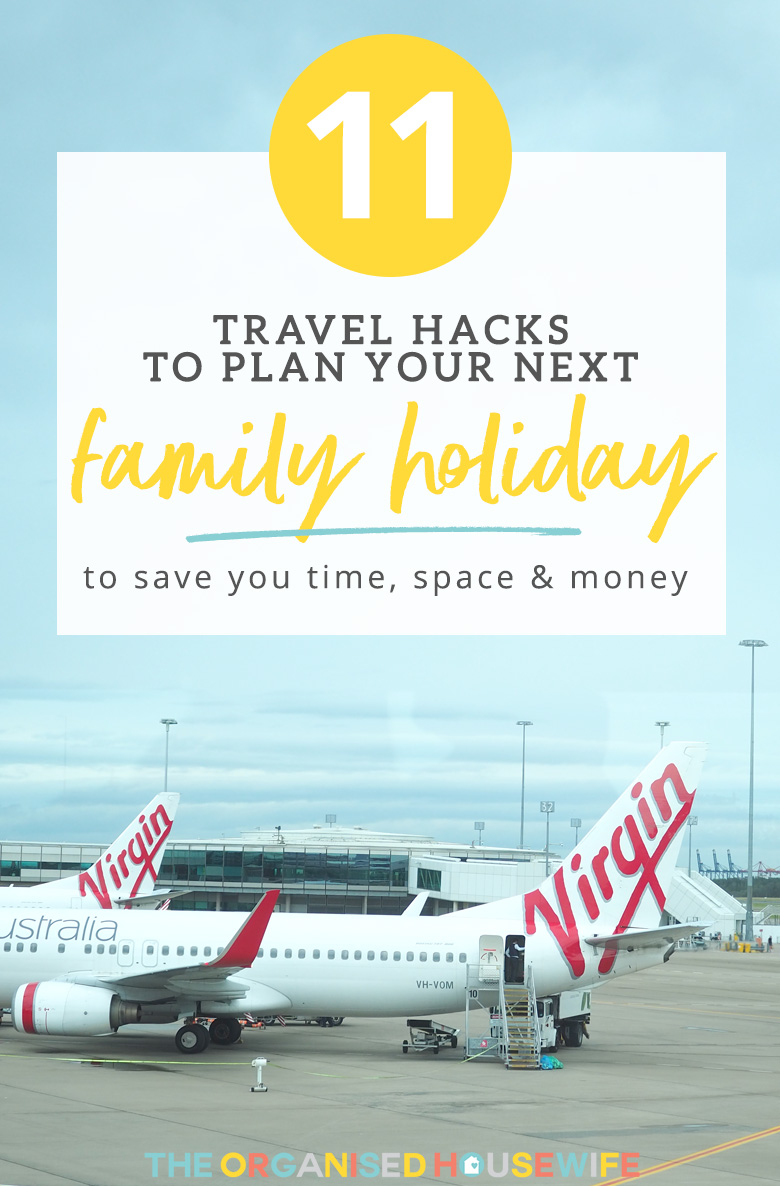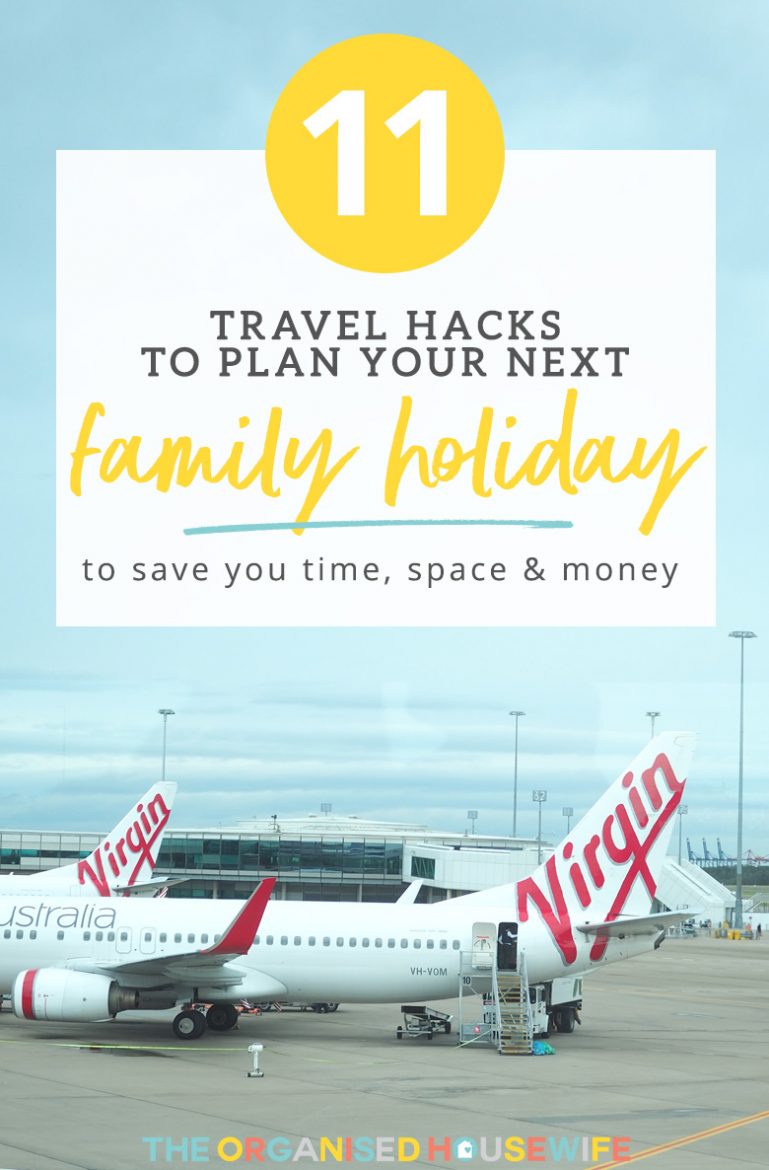 It's Christmas time, and there is so much to do in general. On top of that, you are faced with planning the "BIG" family holiday. Are you getting a vision of 'National Lampoons Christmas Vacation' and the Griswold's crazy family Christmas in your head? Trips away usually mean flights and waiting around in busy airports with children. I find they complain if they are waiting around too long, no matter how big or small they are. If you're planning that special family trip this Christmas, organising everything ahead of time will make the journey as smooth and easy as possible for you and your loved ones. DON'T PANIC!!!! I'll help you. I'm going to show you how you can become an Airport and Flight Guru this year with some helpful travelling hacks.
HOW TO ORGANISE THE PERFECT HOLIDAY
1. BOOKING YOUR FLIGHTS — Start by prioritising what needs to be taken care of and in what order. Flights are the first thing and getting in early can save you money. With less than 6 weeks left to plan that perfect family holiday, you may feel like you are too late to find any flight bargains. Don't be disheartened though and shop around. Find your flights and pay now to get some discounts. If it doesn't bother you, try booking on days like Christmas, New Years and even fly mid-week rather than the weekend, because everyone already wants to be at their destination, so flights can be cheaper then.
If however, your planned trip becomes a spare of the moment plan because grandma suddenly decided that she is going to cook the biggest family ham ever made, and wants everyone there for the Festive Season, you need to book your flights NOW!!! Don't we all love our Grandma's and want to make them happy, so if you fly the same way that I do, be sure to get it right and get the whole family to Brisbane Airport's Domestic Terminal with enough time to relax and arrive on schedule, follow some of my tips below.
DOWNLOAD: To help you not forget anything, download our Pre Travel Checklist.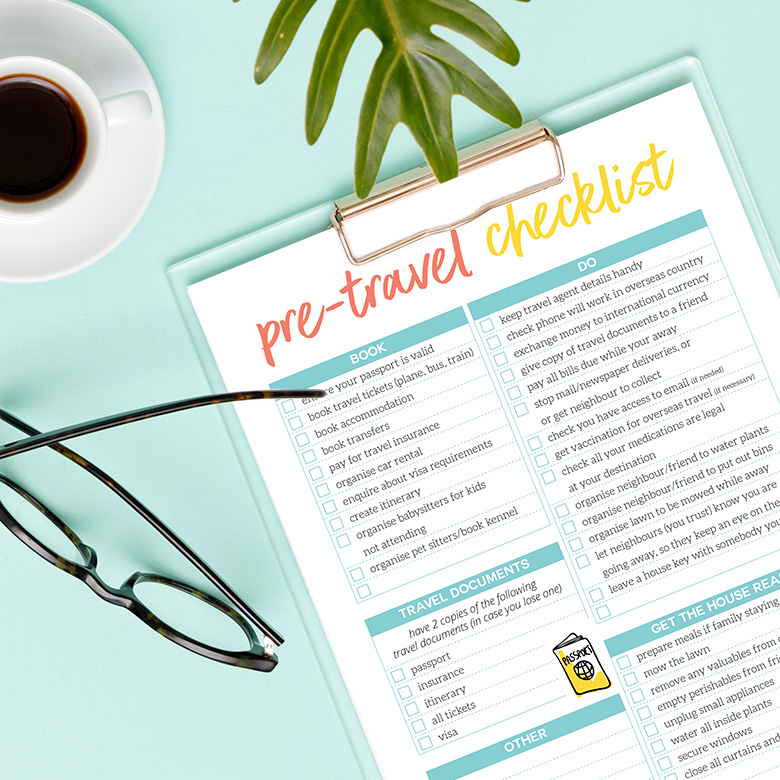 More top booking hacks:
Package deals: If you need a hotel booking and hire car for the duration of your trip, shop around and bundle up your bookings to save. Use your loyalty rewards frequent flyer points or ask your travel agent to find a package deal for flights, hotel reservations and car hire to save you money.
Travel on Public Holidays: Sometimes the cheapest fares are Christmas Eve, Christmas Days, New Years Eve and New Years Day, so if you don't mind travelling on those days, it's possible to pick up some flight bargains.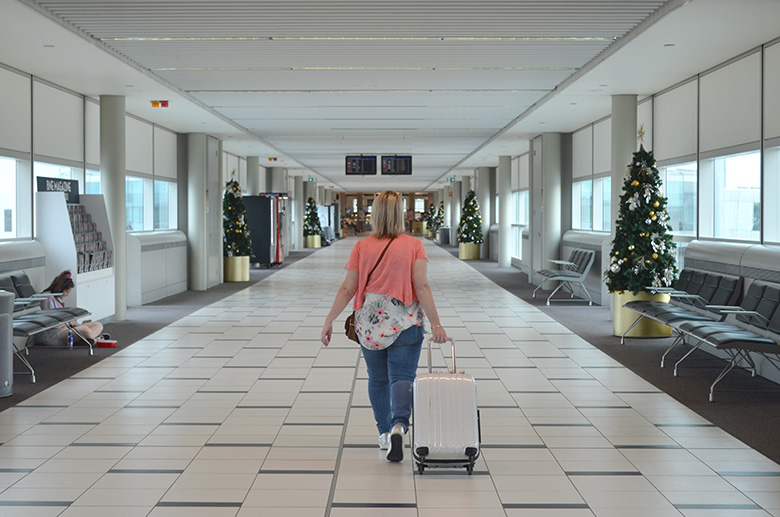 2. BOOK TIME TO DINE AT THE AIRPORT & NOT FEEL RUSHED — Don't make your pre-flight time rushed, don't start your trip feeling all frantic. Place your flight times into your calendar/planner allowing plenty of time beforehand to check in early and ensure you're on time for your flight. Get through security early and unwind once the hard part is over. Grab a drink or a bite to eat and relax with the family while you wait for your flight.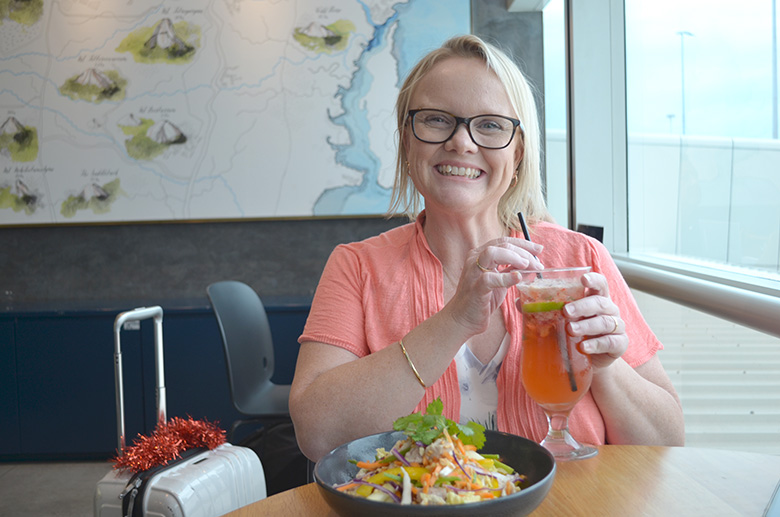 A good tip is to think about how your stomach reacts to food and consider this when ordering. This is a great feast we had at Brisbane's Domestic Terminal's Glasshouse Bar, they have a fabulous selection of snacks, burgers, meals and salads, plus cocktails to help celebrate the start of the holiday!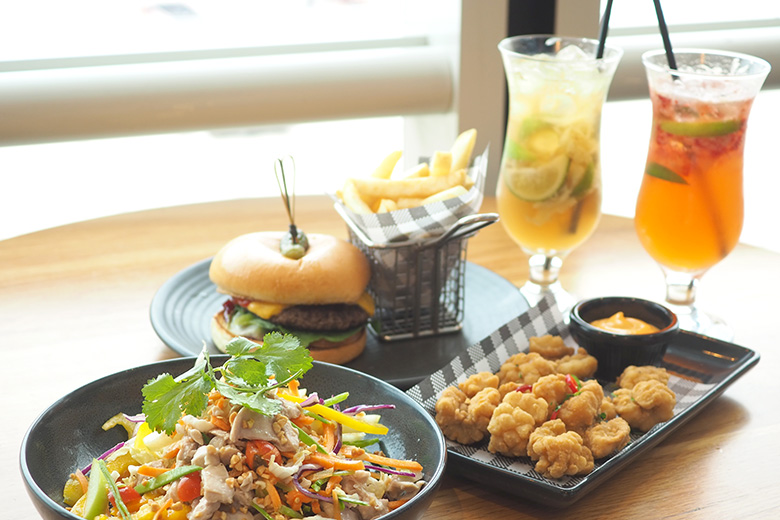 Some other great places to grab food at Brisbane's Domestic Terminal include:-
Sit, relax and enjoy the atmosphere and delicious meals that are available at the Brisbane Domestic Terminal.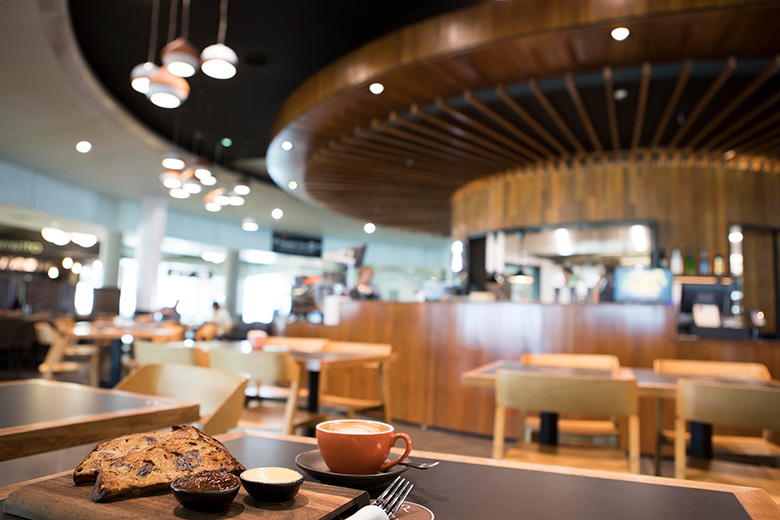 3. BOOK PARKING ONLINE — Christmas time is very busy and long-term parking can get booked out pretty quick. Plan ahead and book online with their valet parking that's available for long-term holiday parking. This is a helpful option, just drop off your keys, the valet officer will help with your bags while you sort out the kids? Even an option for parents travelling without partners can use concierge to take their bags to check in. An extra hand is always helpful. Book parking at Brisbane Domestic Terminal here.
TOP PACKING HACKS
4. ENTERTAINMENT FOR THE KIDS — Pack some games for your kids. Not all flights have in-flight entertainment available, but when they do you need your own devices to upload your flight company's online entertainment. Pack iPads and iPods that could be used by your children to watch movies or play games. You could pack some cards, drawing materials, or even games they can play manually. If you forget, News Travels at Brisbane Airport stock plenty of games too.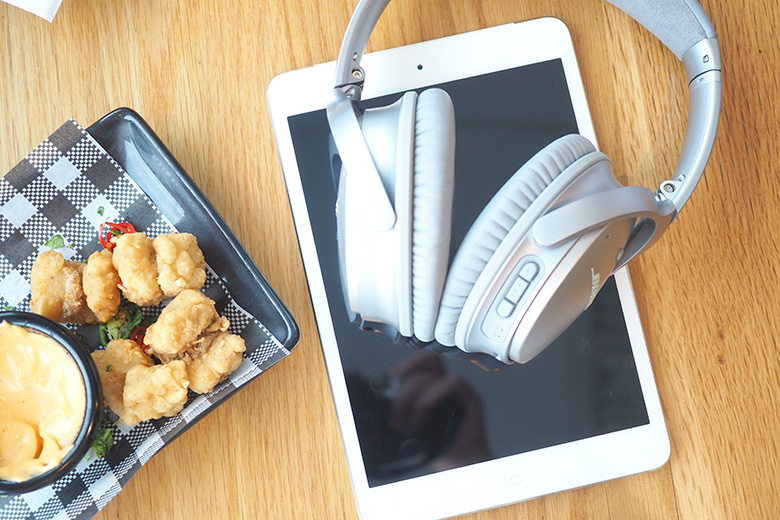 5. DON'T PACK ALL YOUR GIFTS — Do some last-minute Christmas shopping at the airport while waiting for your boarding call, or pick up gifts after your flight that may not fit into your luggage. Treat yourself and the family to a new book, toys, PJ's or cosmetics.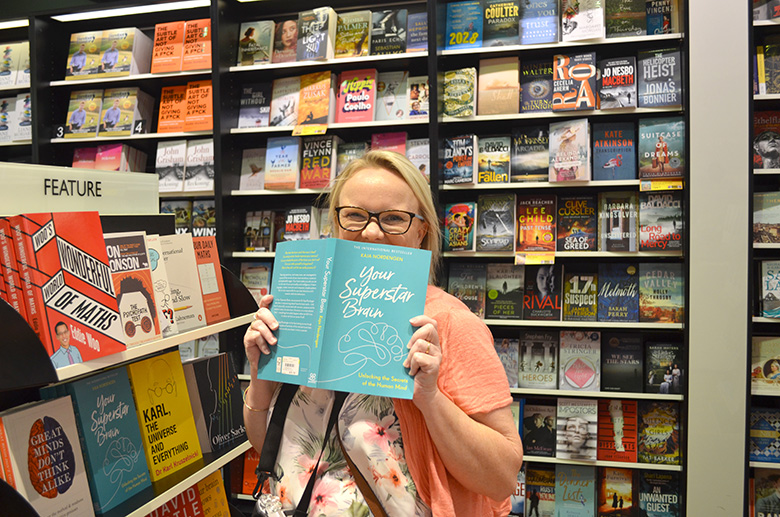 Brisbane Airport Domestic Terminal's lovely boutiques include bookstores, tech and toy stores, and some great fashion outlets, with a great variety for essentials and all at affordable prices, such as:
Brisbane Airport accommodates your every need. Honestly, I love travelling and having some fun up there. It offers good prices and a large variety of gift stores and dining options to choose from. I know my kids can't pass up the chocolate and lolly aisles around the terminal.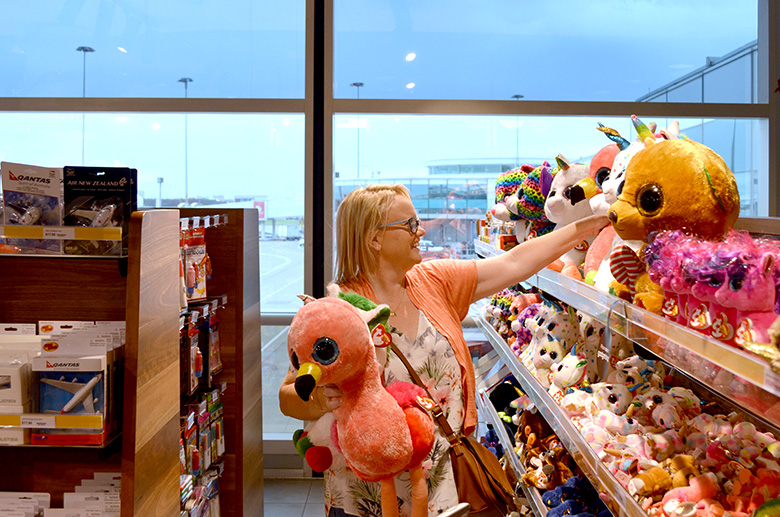 6. ROLL PACKING — Use the roll-up method to pack your clothes. It's quicker, it's easier and it saves you space in your suitcase so that you can pack more. It's a great space saver and it also gives you room to pack Christmas gifts you want to take for people.
7. MARK AND WEIGH YOUR SUITCASES — Weigh your suitcases at home so you don't get caught with additional fees at the airport and put something like Christmas tinsel on your suitcase handle to make it easy to spot on arrival when you go and pick up your baggage. You might be like me and purchase luggage without thinking that every other Tom, Dick and Harry will have the exact same case (note-to-self, when I need to buy a new suitcase I am purchasing it brightly coloured and patterned). I have heard horror stories that travellers have accidentally swapped luggage due to having the same suitcases. Adding something onto the case is a great way to avoid luggage mix-ups from happening, and well let's face it, it's Christmas and a red ribbon or tinsel will make any luggage attendant smile.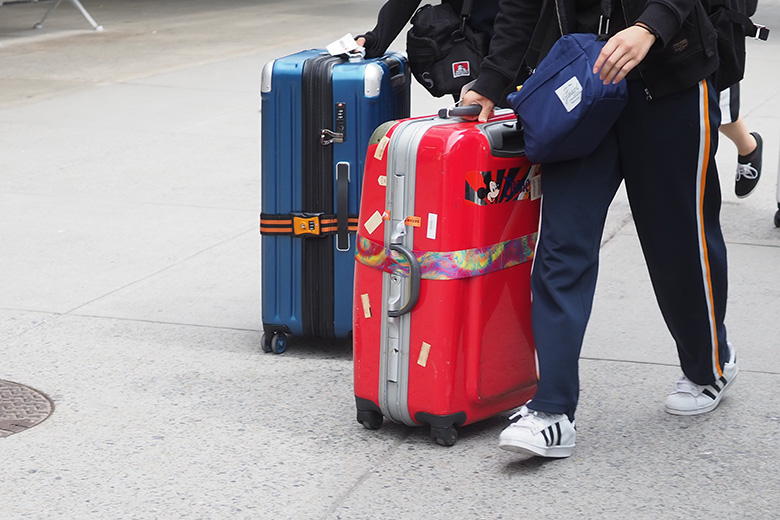 8. TRAVEL WITH BABY — If you have a newborn to toddler, be sure to have everything packed that you will need for them like hand sanitisers, nappies, formula etc. We have the Travel with Baby checklist if you want something to help you be more organised with little ones.
9. WEAR SLIP ON SHOES — When you travel, you always do a lot of walking, wear sensible walking shoes to keep your feet comfortable. Slip on shoes are great for international travel as you always have to remove them as you walk through security, so shoes without laces make it easier and a bonus is you can slip them off on the plane if you want to stretch your toes and feel more relaxed, and quickly put them back on if you need to get up for a walk. P.S. Forgot your slippers? Duck into Peter Alexander and pick up a pair to keep your tootsies comfortable during your flight.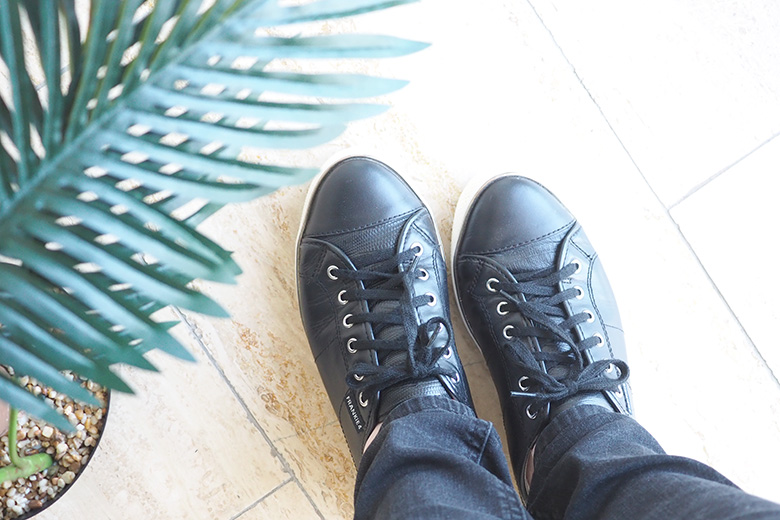 10. PACK A SCARF — Don't forget to pack a large scarf for the flight because even though it's summer, flights can get cold with the air-conditioning. A large scarf can double up as a small blanket for you or your little ones on the plane, or if you're short like me, a large scarf will make the perfect blanket for you to snuggle into. Remember, domestic flights are short, so you don't get complimentary food and blankets provided for you. It is good to think in advance. Can't live without the latest scarf to snuggle? Pop into Witchery, Mimco, Blue Illusion and Seed Heritage to peruse their scarf accessories.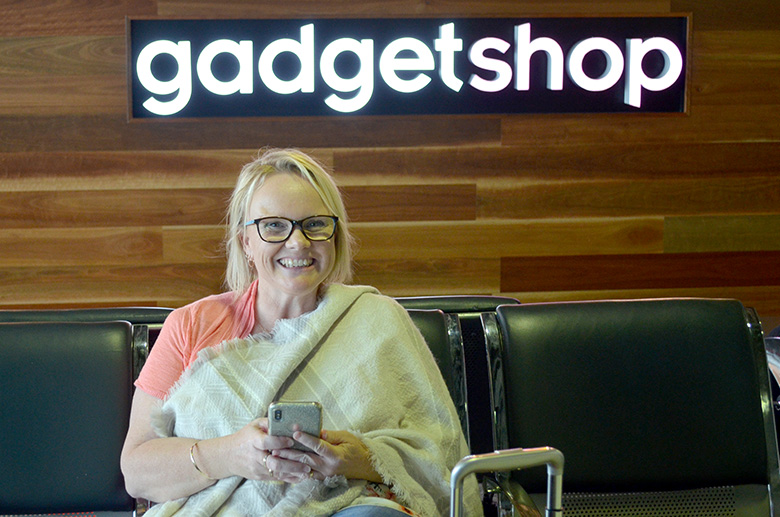 FINAL TO DO LIST
Take cables to charge phones on the plane
For good price flights book in advance, and booking flights on less popular travel days such as Christmas Eve, Christmas Day etc… maybe cheaper
Be careful not to hurt your back with heavy luggage
Use the free wifi at the airport
The BNE free wifi is available in the Common User terminal and Virgin Food Court. Qantas operate the wifi in the QF end of the terminal.
Download my free Pet Sitter Planner so that you take care of everything you need for your beloved pets who will stay behind.
11. DO AN ONLINE GROCERY ORDER — Pre-order groceries and pick them up on the way home from your returned flight, so you'll have fresh food after your holiday (like milk and bread for breakfast, or something to quickly whip up for dinner) and you won't have to visit the grocery store the next day. Instead, relax, because as they say, it's true that you usually need a holiday from your holiday. They even have a 24hour Woolies at the nearby Skygate Precinct.
WHAT IS YOUR BEST TRAVEL HACK?
This post is run in accordance with my disclosure policy.