I have just started drinking coffee, I don't know why it took me so long, I'm hooked now.   I have my 2 cups each day, just after the kids go to school and around 2pm, any later and I won't sleep.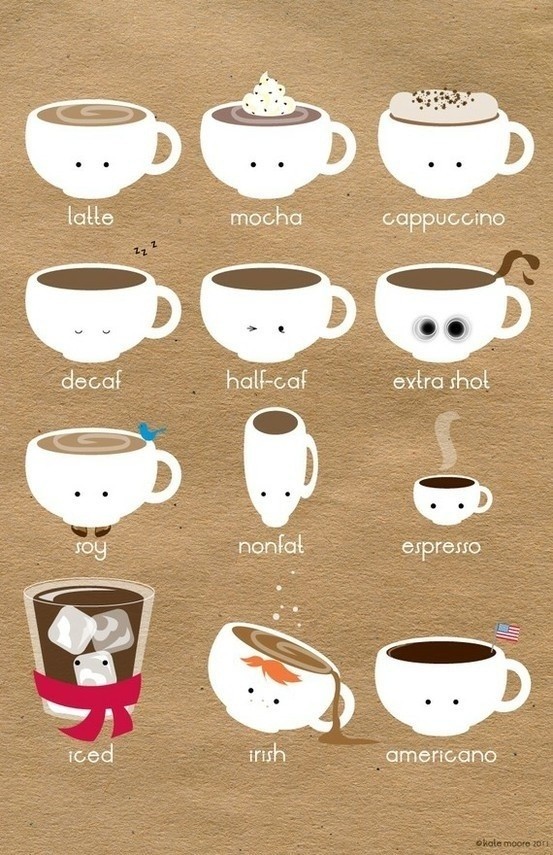 I keep the coffee & sugar in our pantry, mainly because we don't have bench/wall space to display nice canisters.  Instead I use a Sistema Medium Split container and lid.  I purchased this container from KMart, I have also seen them at Woolworths.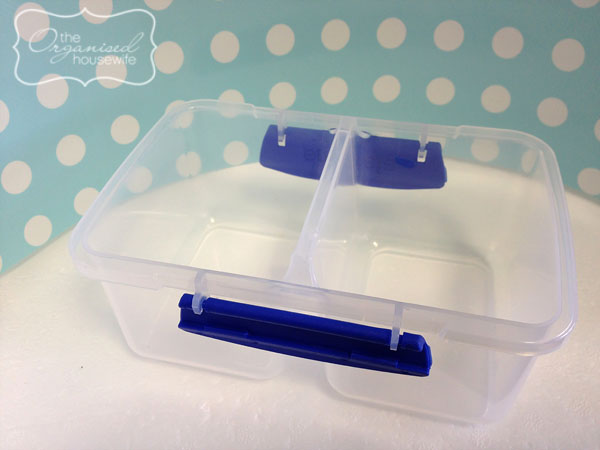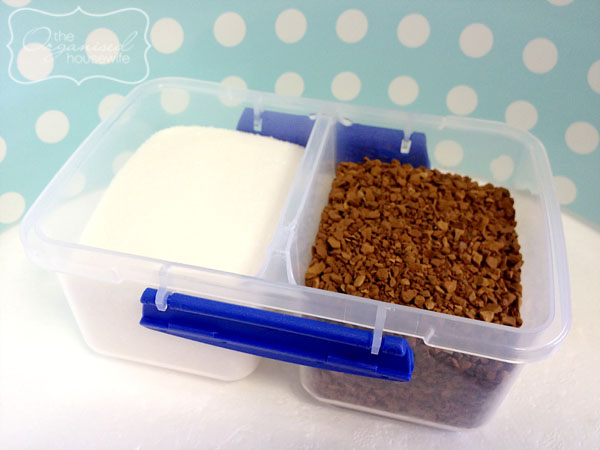 This works really well as I buy a big bottle of coffee when it's on special which I can keep this on the top shelf of the pantry and refill this smaller container when needed.  It sits neatly in our pantry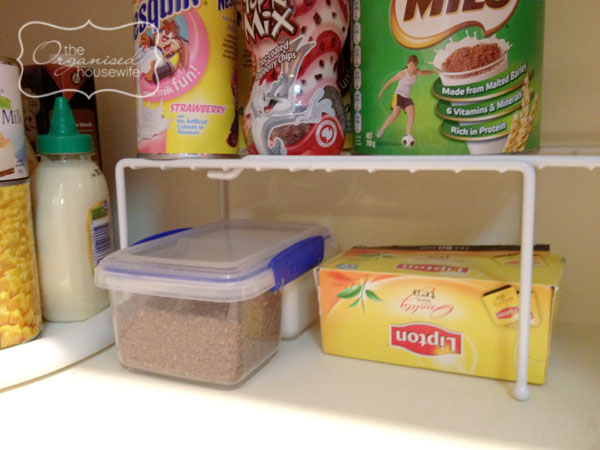 If somebody was to shake the container the sugar would fall into the coffee, but as I'm the only one that uses this container I refrain from 'shaking it' 🙂 I love how easy it is to grab one container to make a quick cuppa!