The 2015 Weekly Planner
is now available!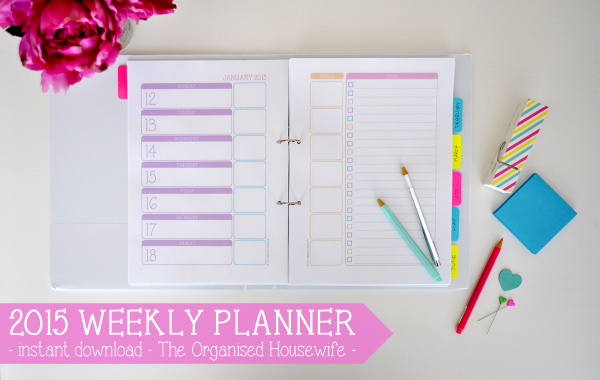 The 2015 Weekly Planner will help you with your time management, keep track of your to-do list, meal plan ideas and upcoming appointments. It includes:
Cover page and spine label
2015 year at a glance page
Month at a glance pages – October 2014 – December 2015 (spread over 2 pages, to allow plenty of room to write)
Weekly pages, meal plan and to-do list – October 2014 – December 2015 (spread over 2 pages, to allow plenty of room to write)
Update: This file can easily be printed in A5!
This file is really easy to convert to A5. When printing chose print to A5 (you must have A5 paper in your printer). My printer won't allow to print double sided on A5, so I printed all the odd pages first (press more options in your printer settings to find the odd/even option), keep the pile as is, then turn your pile upside down and you will have the back of the first page, put this in your printer and print the even pages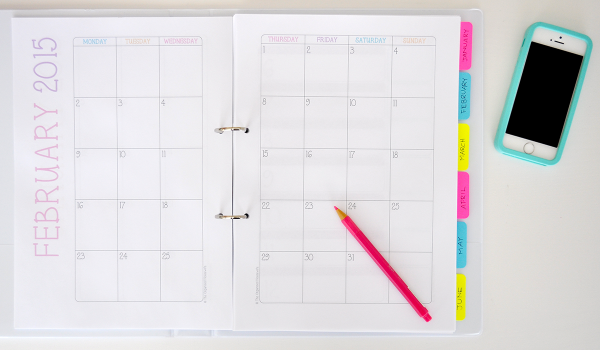 Last year I created a daily planner (one day per page), this year to help reduce the amount of paper I have created weekly pages, so you can see your weekly appointments and to-do tasks easily at a glance.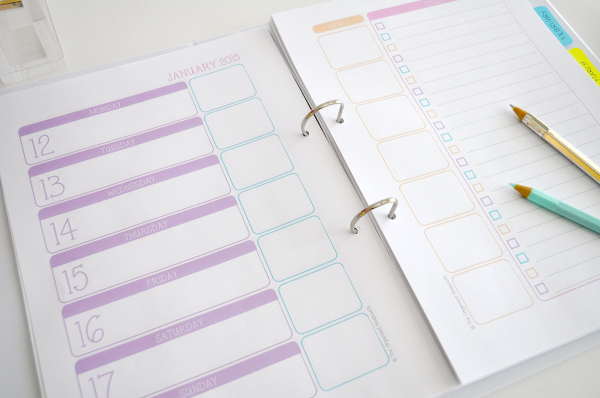 You know I like to meal plan, so I included boxes into the planner so you can take the stress out of your evenings and plan in advance what is for dinner. This will help you to have a balanced diet, saves money and food wastage!
The weekly to-do list is a fabulous way to stay organised. When adding in birthdays to your calendar write a to-do task a week prior to the birthday to post out the card or a reminder for when the pets need medications… so many possibilities. I am a BIG list person, I get a thrill out of placing a big tick next to a task.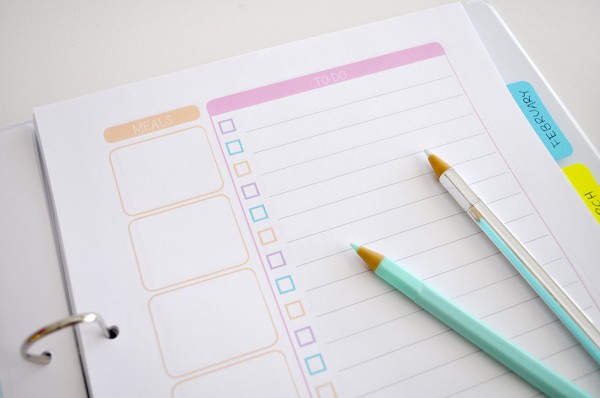 This planner is designed to print two-sided (you will need to tick the two-sided setting when printing and also choose the shrink to fit to ensure it prints within your printers default margin settings). Please also note this product is an instant download file, you won't receive a physical product.
Print the cover page and place into an A4 ring binder (can be found at Officeworks and Kmart) that have clear pockets on the spine and front cover so you can slip in the planner cover and spine label.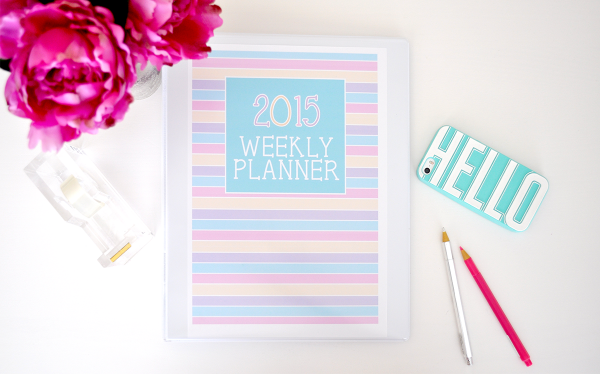 I've put tabs on the pages where a new month starts so I can easily find dates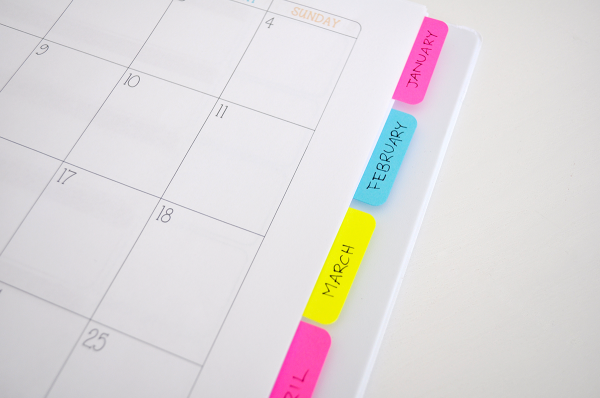 The 2015 Weekly Planner is available in my shop as an instant digital download.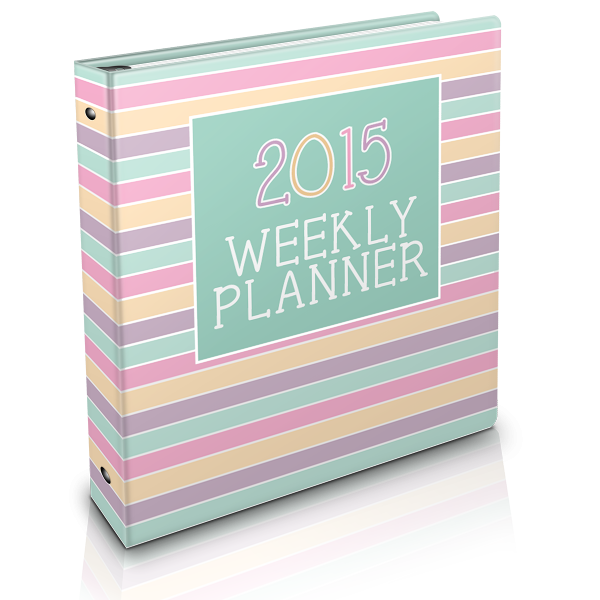 please note: this is mock image above, this is a digital product