I'm loving these hot summer days.  Here's my weeks worth of salad and veg all chopped up ready for quick and easy yummy lunch.
Watermelon (chopped)
Washed Baby Spinach leaves
Carrot (cubed)
Cauliflour (broken into pieces)
Brocolli (broken into pieces)
Deli Ham
Capsicum (sliced)
Red Onion (sliced)
Carrot (shreded)
Cherry tomatos
Mushrooms
Cucumber (cubed)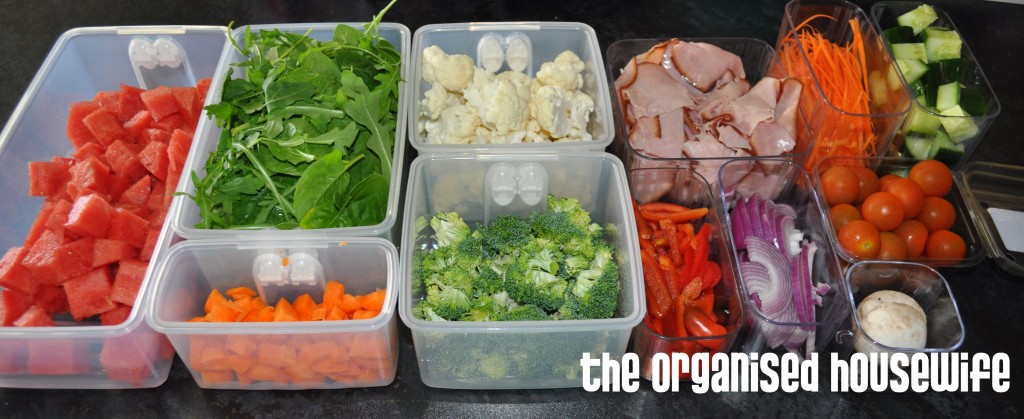 7 THINGS I DO EACH DAY TO KEEP THE HOME CLEAN AND ORGANISED
Subscribe to my weekly newsletter to receive blog updates in our inbox + this FREE eBook sharing some of my top tips that you can adapt in your own home.