Huge discounts, better organisation, and more 'me' time are just some of the many benefits you'll experience from doing your grocery shopping online!
I recently started online grocery shopping, and I can't for the life of me work out why it took me this long to do so! It has meant so much more than simply saving time and money, and I have actually got the whole process down to quite a fine art. I honestly don't think I will EVER look back!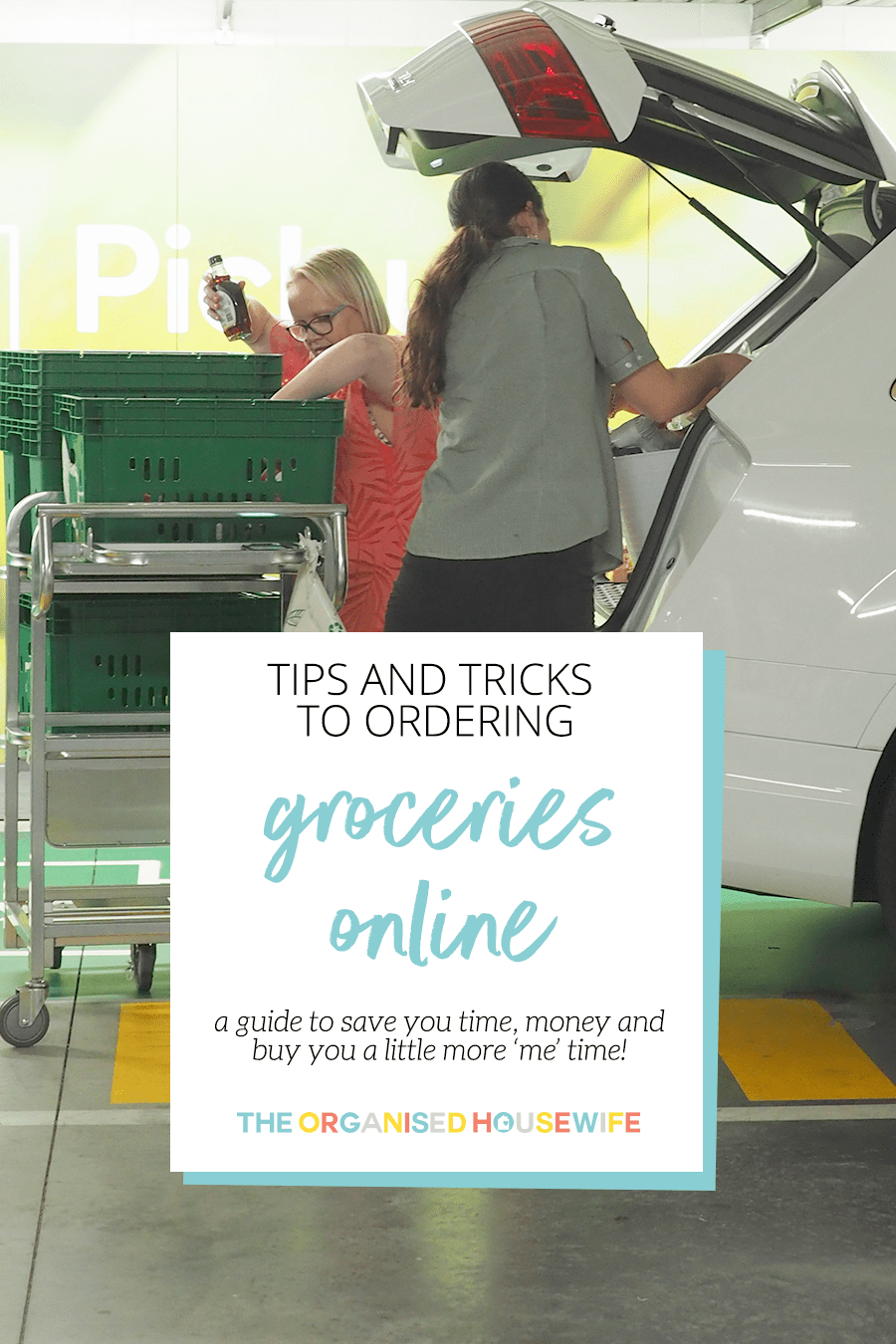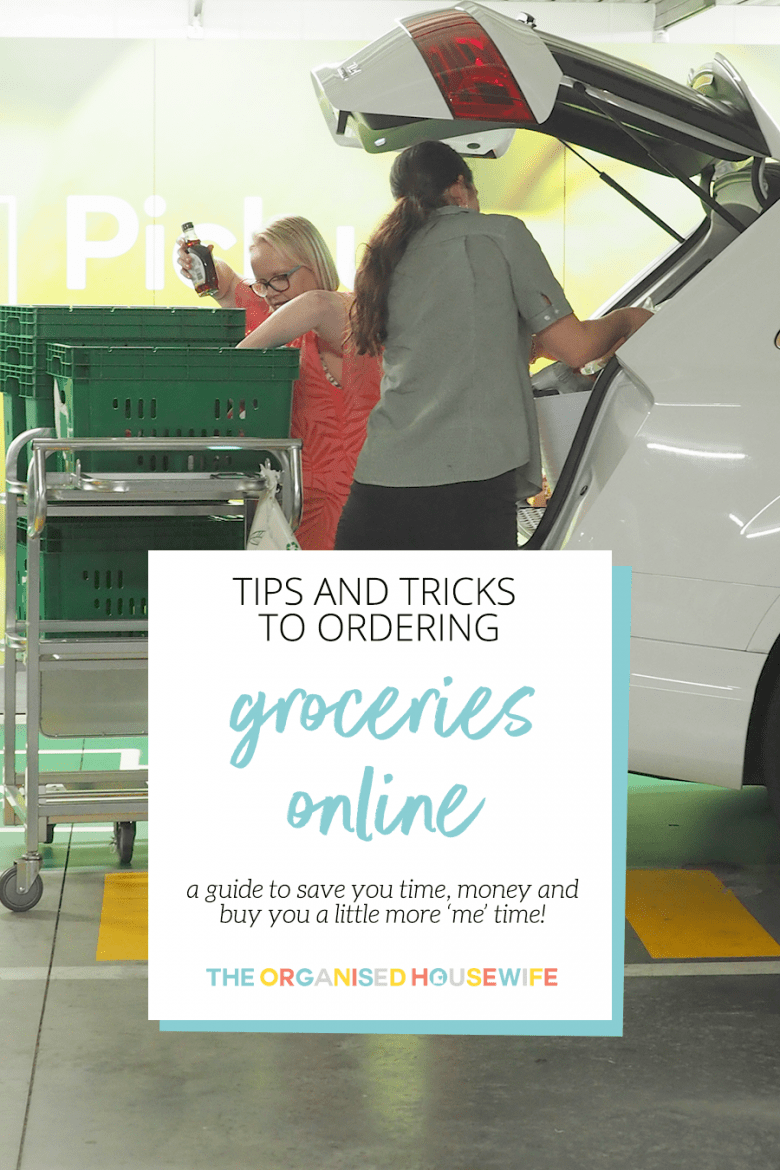 I was always a little reluctant to do all my grocery shopping online. I liked to touch and see the food I was buying, and was convinced that walking the aisles myself was necessary in order to save money and be inspired for meal times. Oh how wrong I was! It turns out there are actually HEAPS of savings that are available ONLY to online shoppers, and the freshness of my fruit and veggies is as good as if I'd picked them myself. I also feel like I have a bonus hour each week because I no longer do my routine trip to the supermarket each weekend!
If you have been hesitant about shopping online, please keep reading. I feel like grocery shopping online has been a game-changer for me, helping to simplify my weekends that little bit more.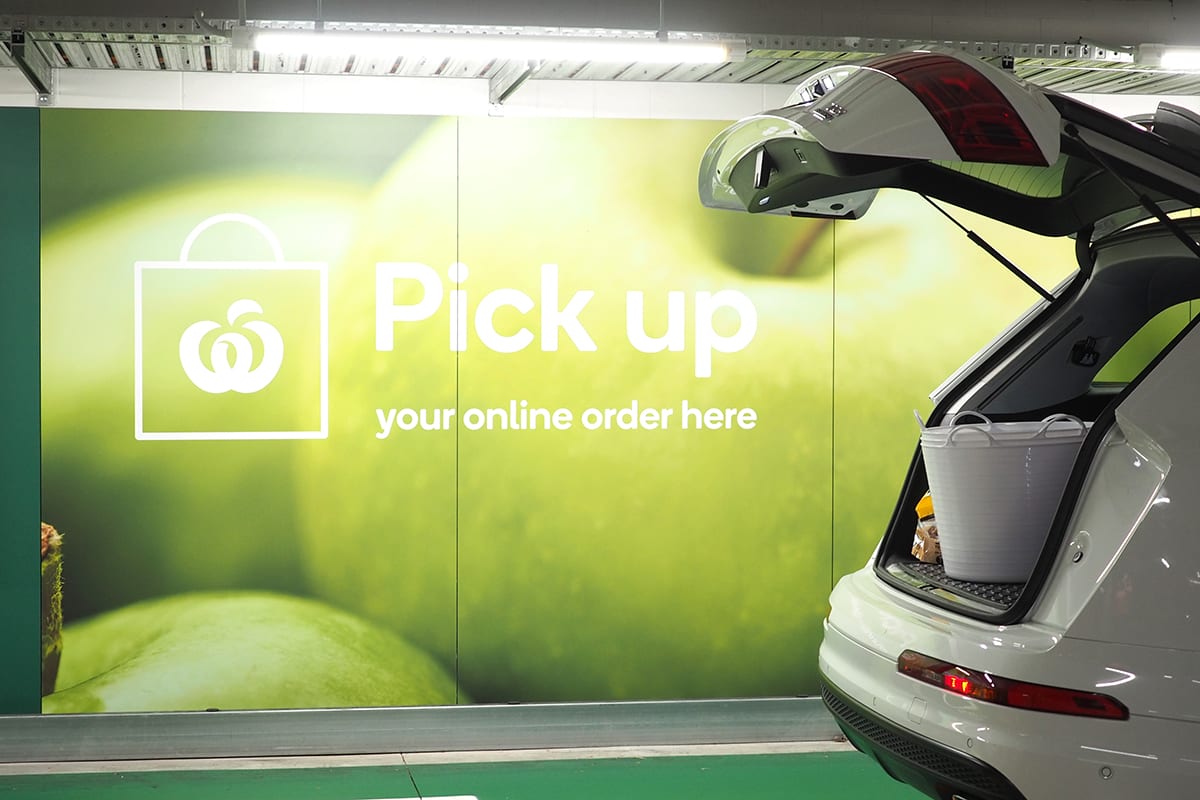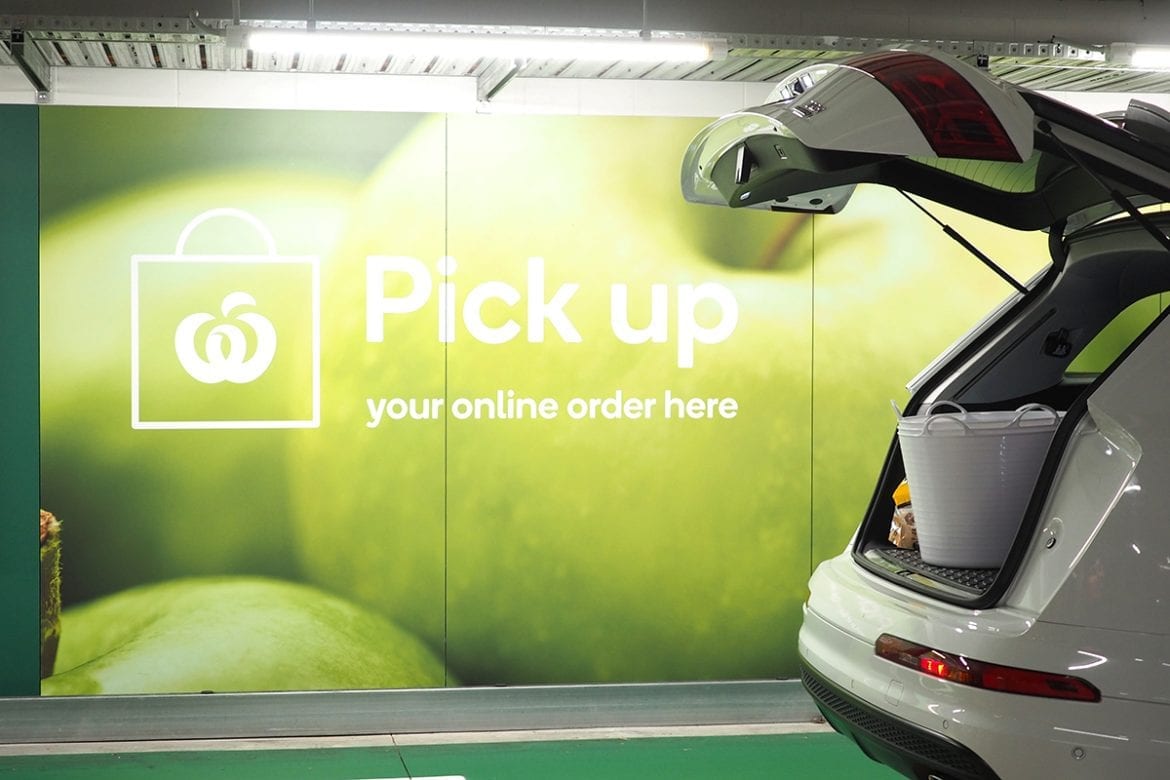 So what are some of the tricks and tips to making online grocery shopping work for you?
1. Manage Your Budget
ONLINE ONLY OFFERS – with online grocery shopping, not only am I able to shop the in-store sales, but I can shop the exclusive Online Only Offers too! Basically they put a range of products on sale each week purely for online shoppers. I have started buying items from this section in bulk, which in turn saves me even more money!
EASILY STICK TO BUDGET – when I finish my online order and get to the checkout, I sometimes see that I've ordered beyond my weekly budget. I have the chance to remove items from my cart (ice cream and chocolate are usually the first things to go) or replace them with a cheaper alternative. When shopping in-store, I used to gasp when they told me the total, but it's a little more brutal (and more embarrassing) to scavenge through the bags and give items back to the checkout assistant.
ONLINE ONLY COUPON CODE – Visit my coupon code page to find discounts for Woolworths and Coles.
2. Easily Buy In Bulk
It is so easy to buy items in bulk when shopping online because you don't have the hassle of carting the additional items around the supermarket and piling them on to the checkout. You also don't have to contend with other people wondering why you're buying so many rolls of toilet paper – LOL!
Woolworths also gives you all the specials for your regular purchase; you'll find these under "my specials". I go through this list each week and purchase items I know we use frequently, like cereal, tuna, and washing detergent. I buy enough to last a few weeks.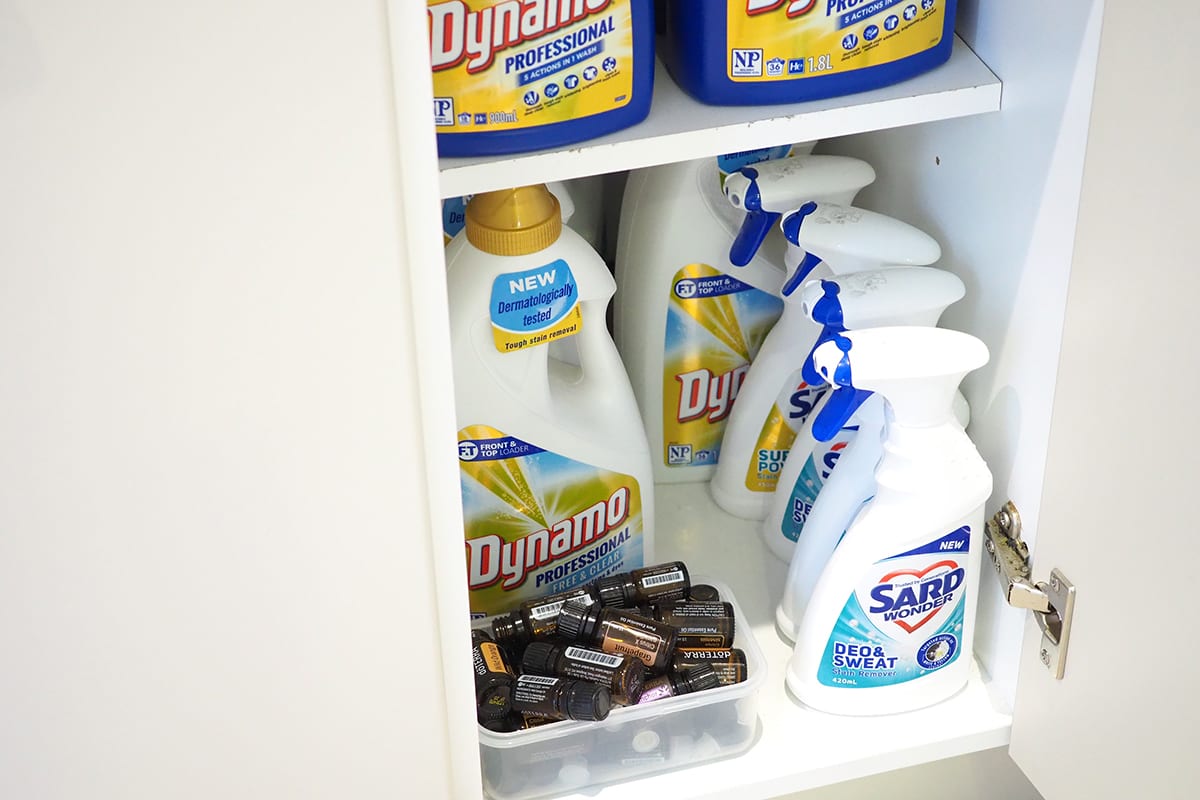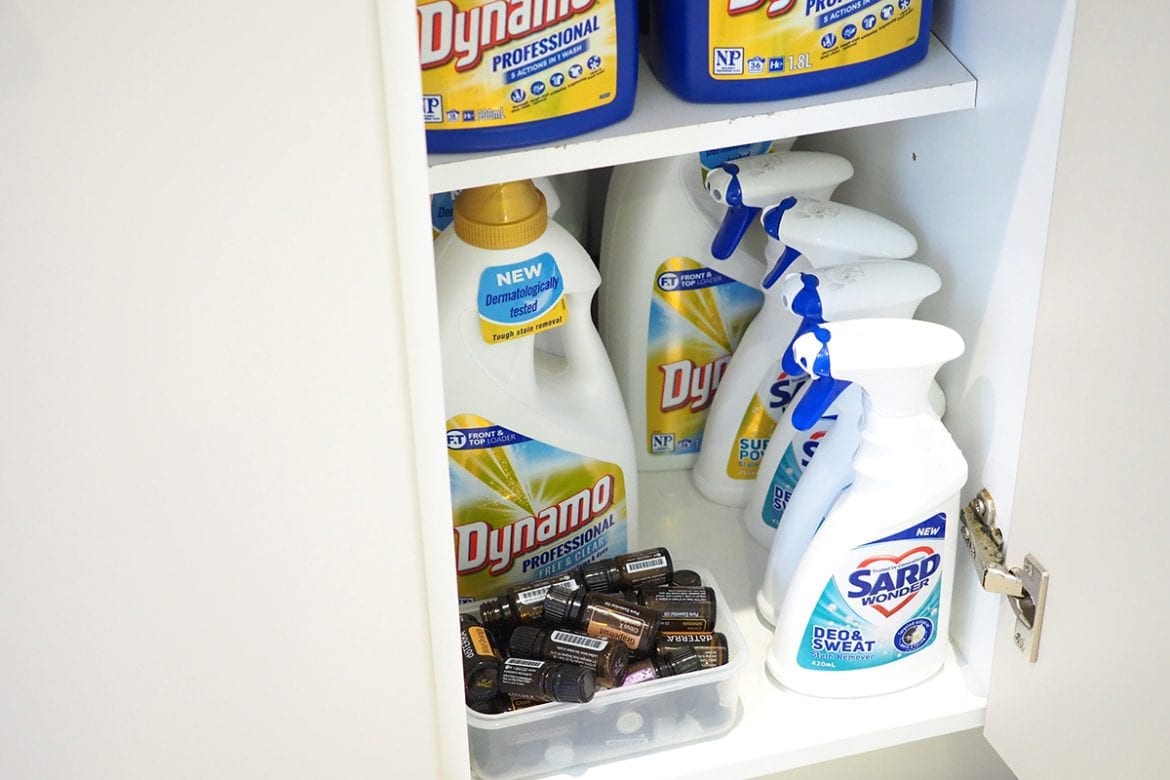 3. Shop Quicker
I'm not just talking about removing the time it takes to drive to the supermarket and walk the aisles (although I do love not having to do this anymore!), I am talking about being able to save multiple online shopping lists so that I can easily and quickly place my orders. I've created a fortnightly and monthly list for the items I don't need as often, and I check each week if they are on special and will add to cart if they are. I have also set up an Essentials List, packed with all my regular items – feel free to check out my list and use it too!
4. Be Reminded
The supermarkets have a great system where they know what you regularly buy, and they will remind you before checkout if you have forgotten some of the items you usually add to the cart.
5. Get Organised + Avoid Multiple Trips
It's much easier to plan dinners and school lunches for the week while I'm doing my grocery shopping. I fill out my Weekly Meal Planner for the week ahead, and then make sure all necessary ingredients are included in my online order. Being able to do my grocery shopping from the kitchen also means I can check what items I actually have in the pantry and fridge, which prevents me doubling up on these things, whilst also allowing me to easily replenish items so I don't run out during the week.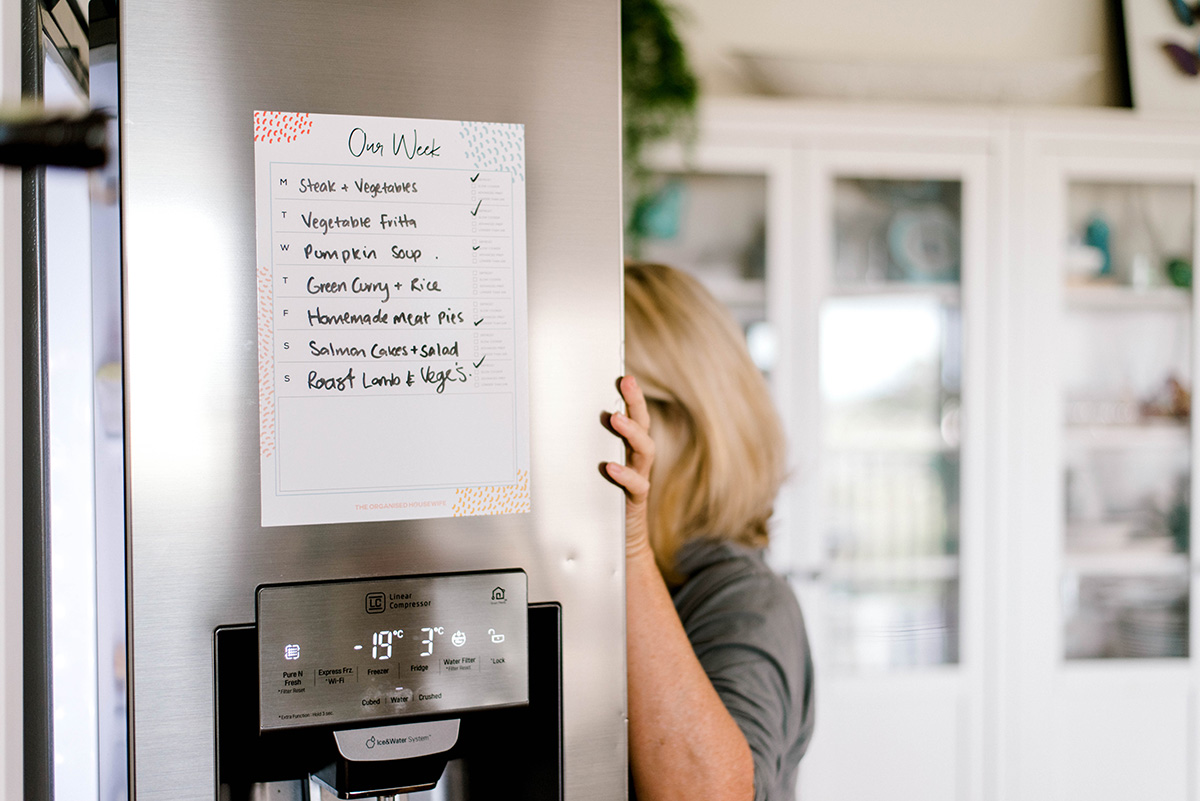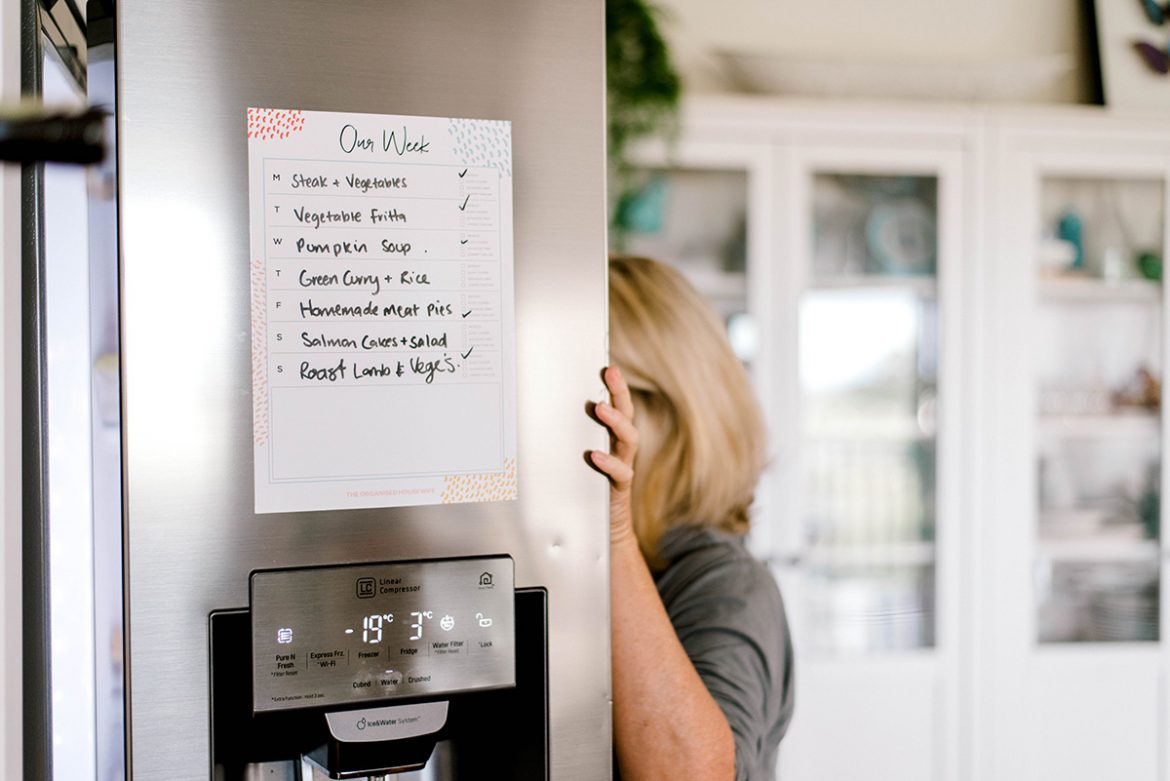 6. Shop On Your Time
Being able to grocery shop from home when the kids are doing their homework or whilst I'm watching TV means my afternoons and weekends – when I used to do my shopping – have now opened up. I am now free to spend this time doing things I love instead; like cooking, reading a book, watching Netflix shows I love, or spending quality time with my family and fur babies. I also love that I can add items to my online shopping list throughout the week when I notice things running out – and I can do this from my phone or computer.
7. Get The Convenience Of Delivery, Pick Up, And Now Drive Thru
PICK UP – I pick my online grocery order up from Woolworths on my way home from work for FREE! I usually order the night before for pickup the following afternoon. It is so convenient, and it costs me nothing! I've only recently discovered that I can do this. My local Woolworths has a drive thru pick up and they help you pack it into your car… winning!! I had always thought that online groceries had to be delivered to your door, but I found it hard to give a 3 hour window for when I was going to be home. Now I can track my order to the hour and select 'leave unattended' if I think I need to pop out for the school run.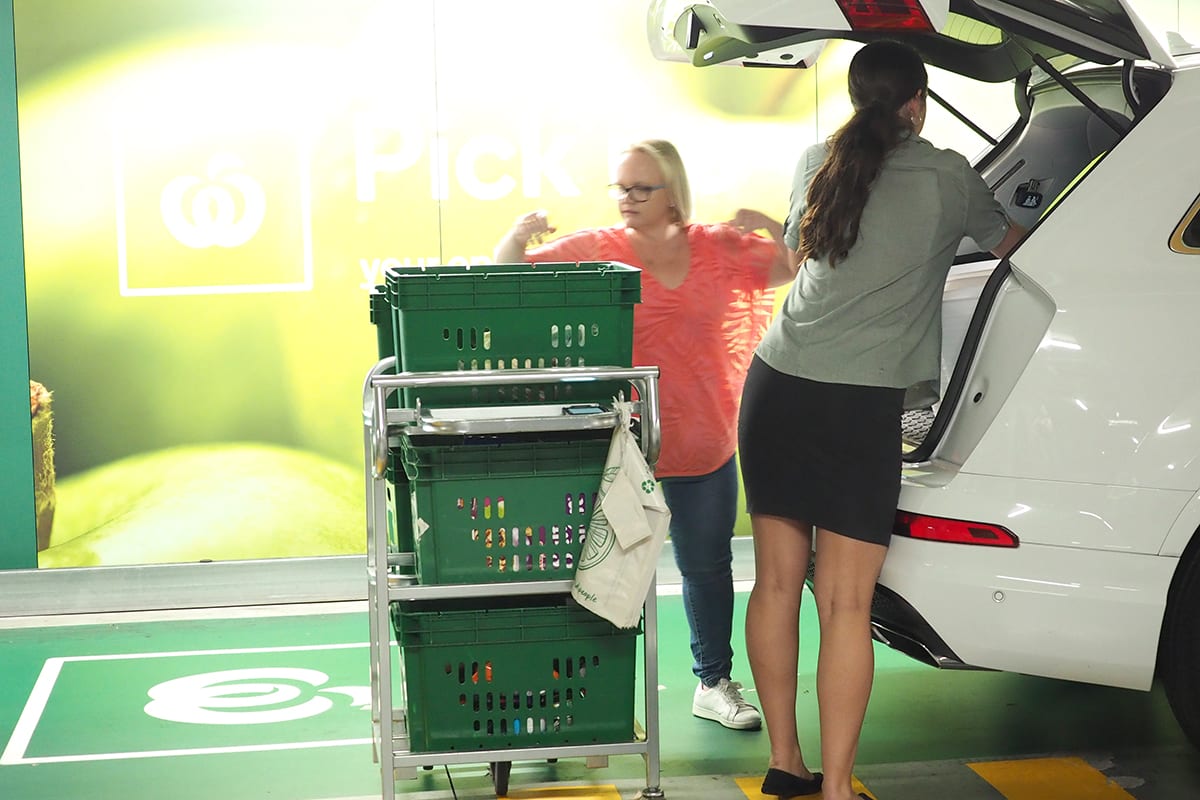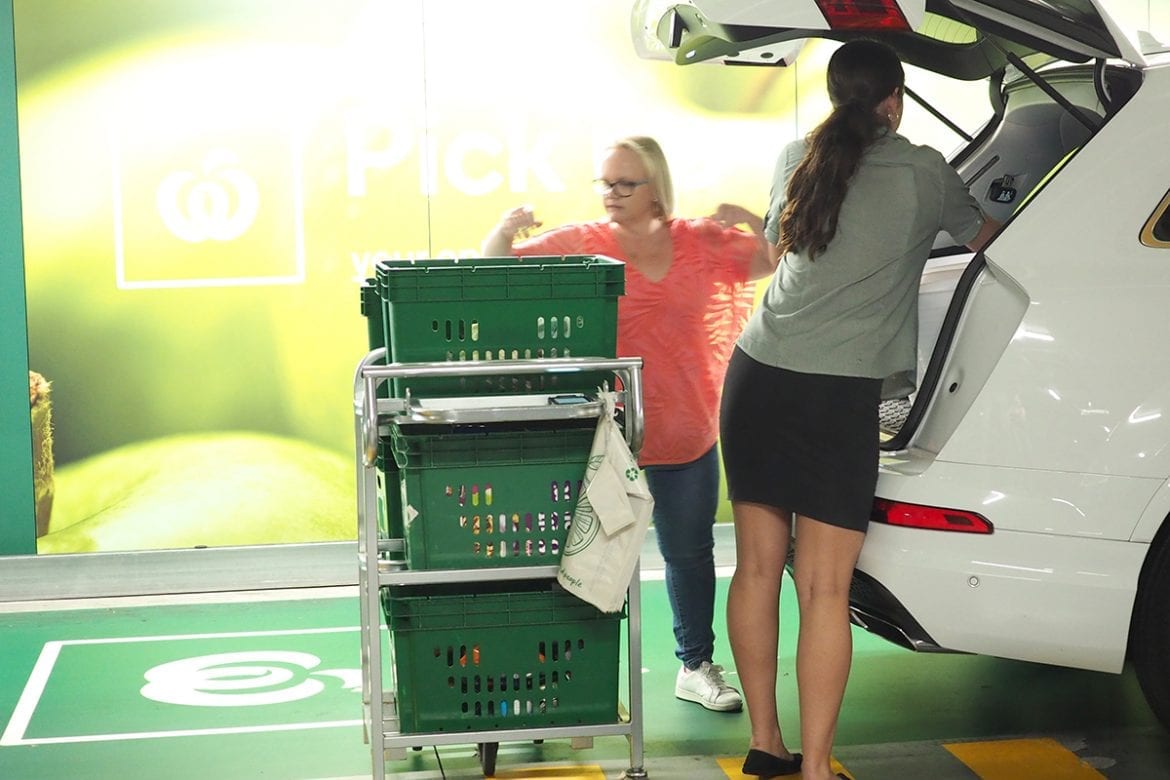 DELIVERY – If you've got young kids at home (particularly young kids that nap during the day) or if you work from home, then home delivery is awesome! I have delivery saving in my coupon codes, check them out here for Coles and Woolworths
MY TOP TIPS FOR ONLINE GROCERY SHOPPING
Online grocery shopping and picking up from drive-thru is my new thing, and I preach to everyone that will listen lately that they should give it a go. Here are a few of my tips:
Take your time to perfect your ordering system – it took me 3 goes to fine-tune my online ordering process, so give yourself time to learn and understand how to order online.
Create lists – Create lists to help make shopping easier.
Use the search option – choose from a variety of different display options for your search results. If you want to save, use the 'sort by lowest unit price'. I LOVE this feature!
You can start adding to the cart and continue it throughout the week – place your order anywhere.  You can start your order while waiting at the doctors for your appointment, while in your lunch break at work and finish it off the night before you want to pick it up. If you start an order from my phone, you can even complete it later from your computer because it remembers you!
Double-check your produce quantities – on one of my first orders I thought I was ordering 10 potatoes, but instead I ordered 10 packs of 2kg of potatoes. Woolworths were very kind and allowed me to return 9 packs 🙂
Add notes to items – for example, I like to receive a few green bananas so I know they last through the week, and if I know I am making a mince dinner 5 days from my order date, I add a not asking for the expiry date to be beyond that date of 5 days.
Items get substitutes – if they don't have an item in stock they they will replace it with the closest match at the same price.
Let them know when you're there – as they get your order ready and will have it waiting for you when you arrive.
Hot chooks – I have found you can't order hot BBQ chooks online. We love a nice BBQ chook on rolls for lunch on weekends, so I usually get one of the kids (mine are teens) to run into the store to get it while I go through drive through to pick up the groceries.
Use tubs – to pack items into your car and easily take into the house.