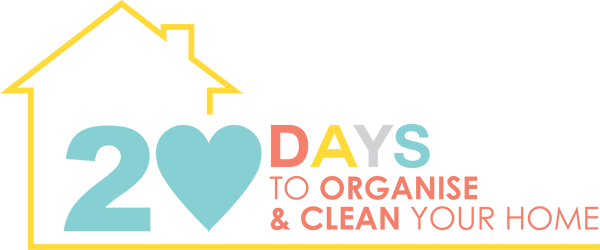 Round 2 of the 20 Days to Organise and Clean your home challenge starts Monday 2nd March
Early bird special to save $20 was meant to finish last night, however with the terrible cyclones/rain here in QLD over the weekend my kids school day was cancelled and I wasn't online to properly remind you of it closing, so I will extend the early bird special to midnight Tuesday 24th February.  Join the challenge here.
WHY I STARTED THE 20 DAYS TO ORGANISE AND CLEAN YOUR HOME CHALLENGE
A few years ago my life was turned upside down with the unexpected loss of my mum. There were weeks where I struggled to get out of bed, I had a constant headache and just felt lost. Cleaning and organising the home was the last thing on my mind. However after a few weeks I soon realised that the mess, filthy floors and corners with clutter wasn't helping my state of mind.  I needed to get my house back into shape to help lift my mood and help me find my happy self again.  I managed to get my house back into order by following the steps through this challenge.  I always feel calmer and less stressed with the house tidy, clean and organised.
THIS CHALLENGE WILL:
Help you organise your day so it's working for you, not against you
Share mindful parenting techniques that will stop you nagging the kids
Show you strategies to keep in control of household tasks
and so much more

WHY AN ECOURSE?
This challenge will be run as an online training course.  You will be given access each day to the new tasks via the '20 Days to Organise and Clean your Home' website.  It has a secure login so only those that have purchased the course have access. The site is very easy to use and the daily step by step guide for each task makes it manageable.    You only have to purchase this ecourse once as you have life time access so you can participate for FREE when run in the future.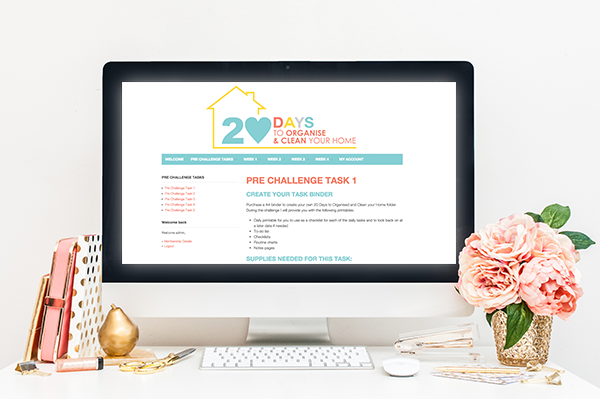 All households/families are different with different aged or number of children, schedules or work commitments so please adapt these tasks around your time and family.  If you are not able to complete one of them that is perfectly OK, it can be finished at a different time as you have lifetime access to the content.  This allows you to revisit any of the tasks at any time.
WHAT IS INCLUDED
Access to the '20 Days to Organise and Clean your Home' members online website
5 pre-challenge tasks, to help set you up for success through the challenge
An email each weekday for 4 weeks which will include a link to the new task
A daily to-do list printable, complete with all tasks
Photos and ideas from my own home and experiences
Checklists a plenty – to help you clean each room of the home, create routines and more
My support – my assistant Kate or I will answer all your emails and be there with you every step of the way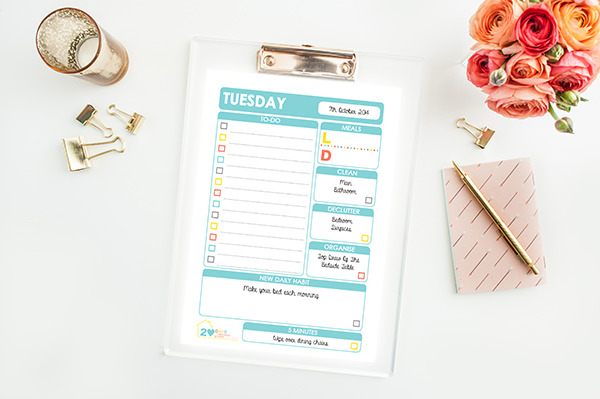 IS THIS CHALLENGE RIGHT FOR YOU?
Help you to create routines within your home
Reclaim your space with effective organising solutions
You don't know where to start
Take control of your home
Stop nagging your partner and kids
You have always wanted to make a change but didn't know how
Then this challenge is for you.  Take back control and make a home you feel relaxed in.

Join before midnight 24th February to save $20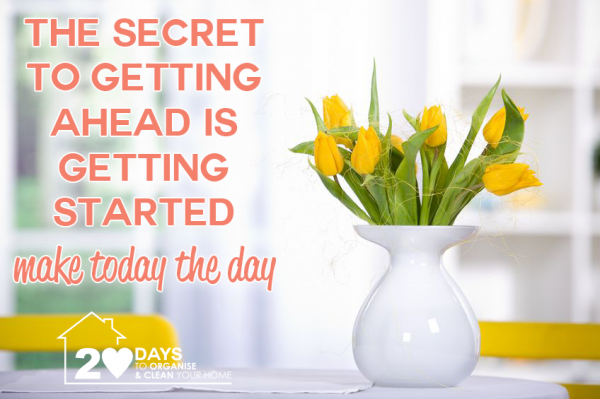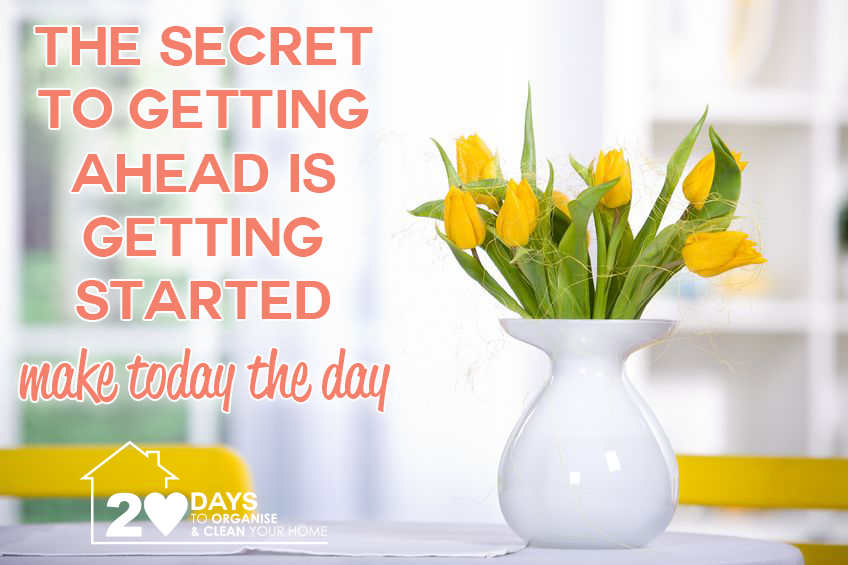 Hope you can join along!