Part 1 – Gift Wrapping Station
I love birthday cards to send my thoughts, love and wishes through sentimental messages to my loved ones, family and friends.  Perfect to let them know you are thinking of them even though you may not have spoken for a little while, as we all realise life sometimes just get's a little busy.
However, in saying that I select who I give cards to as I know not everybody enjoys the sentiments a card gives, some just enjoy the present that is attached (mostly kids) and some think they are a waste of money.  In this case I make tags to accomany the gifts.  I re-purpose the cards we receive by making them into tags.  I keep all the sentimental cards and cards that have a beautiful personal message inside, I can't bring myself to throw these away.  But be honest if you keep onto all the cards you receive you will have a box full in no time.
When it comes to children's birthday's, ie the parties kids are invited to by their school friends, I would prefer to put a home-made tag on their present and add that money I saved into their gift as I know they would appreciate it more.
Here is how I make our birthday tags:
Find an old birthday card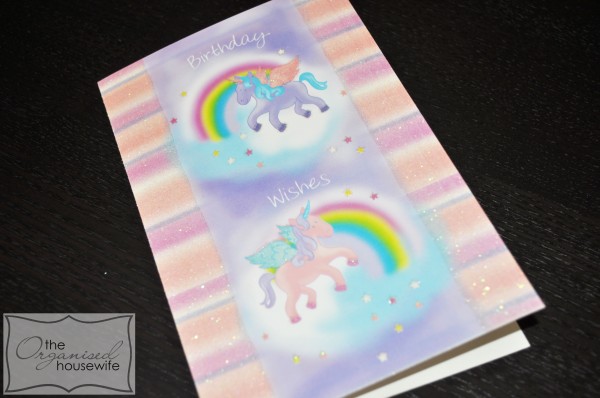 Trim card to remove back, cut to smaller size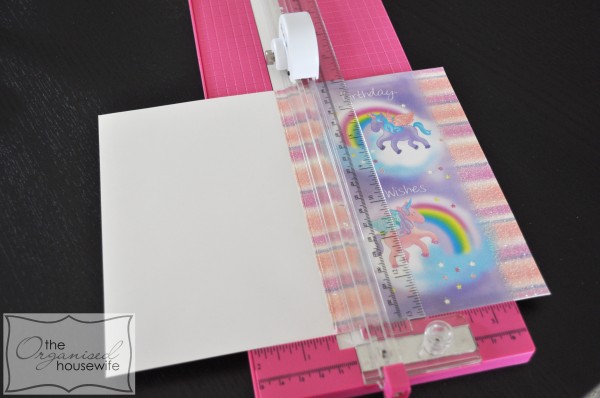 Punch hole in top corner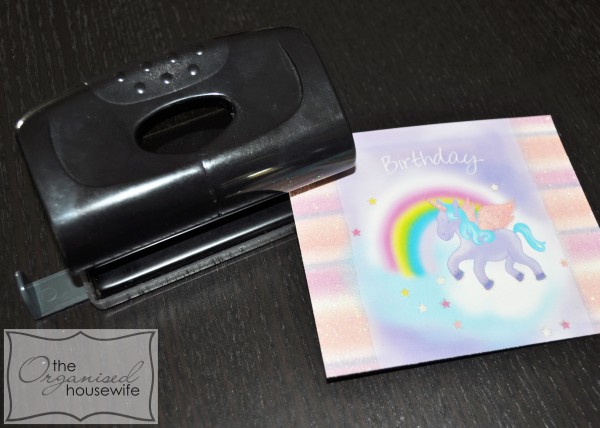 Now I have 2 tags!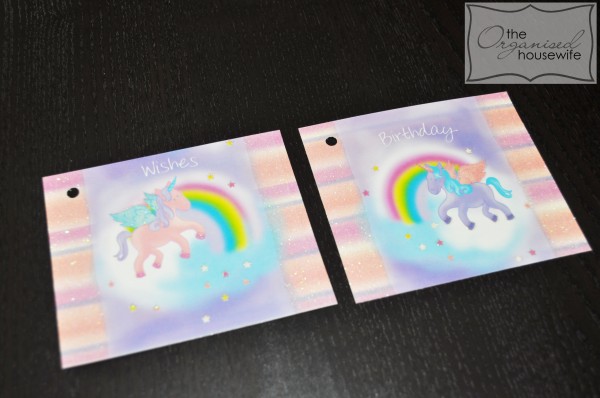 I love using rafia to decorate wrapped gifts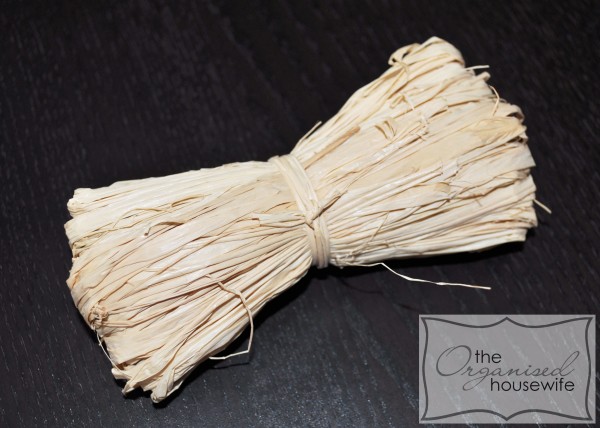 Easy…and you have saved yourself a few pennies!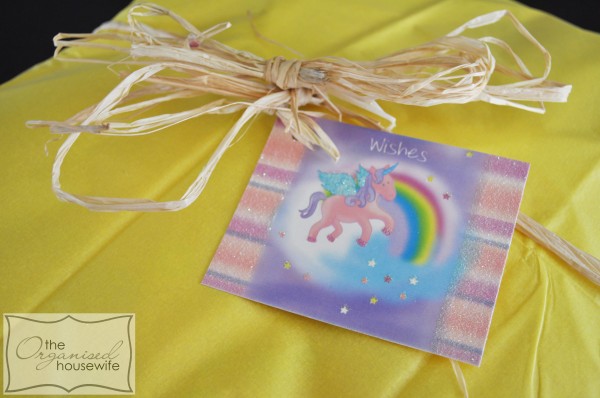 What do you do with the cards you receive??