In yesterday's post HERE we discussed how to organise the recipes you are wanting to try that you have found from food magazines. Today's post will be how to organise the recipes that you have tried, loved and want to keep. Let's create a family favourite Recipe Binder.
YOU WILL NEED:
display binder, or ring binder folder
Plastic sleeves, to prevent food from damaging your recipe
Dividers or labels to categorize each section
A lovely friend gave me a cute folder named 'My Recipes' (below) for my birthday last year which stores my favourite recipes. I love it, it's cute and also great to have all my recipes in one handy place.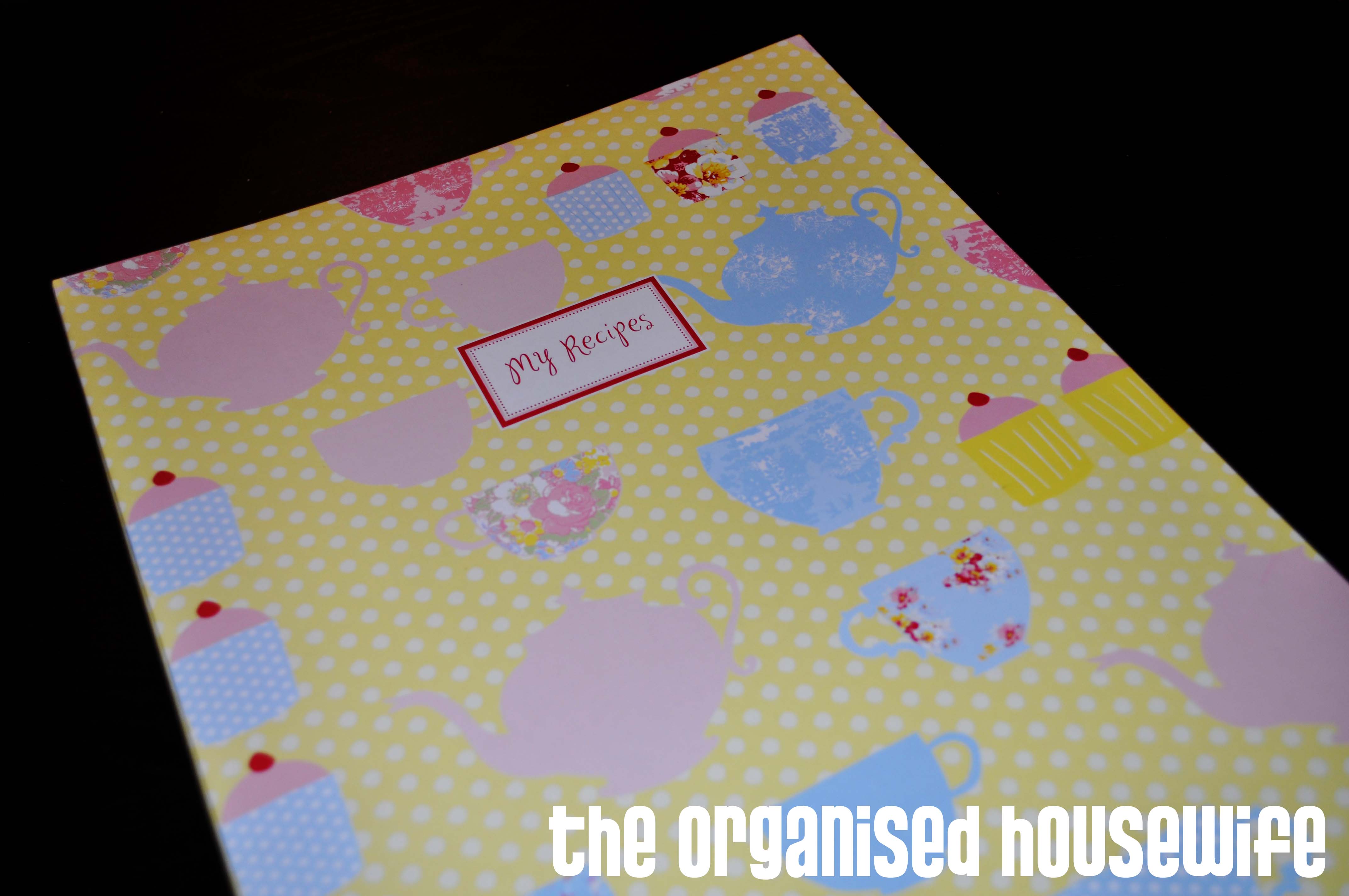 When I have filled this folder I will move my recipes to a ring binder folder and place my kids favourite recipes to cook in this folder.
You can use something similar like this gorgeous Recipe Organiser from Officeworks or Recipe Binder from Kikki.k.
HOW TO ORGANISE:
1. Label Dividers
At the moment I have kept my dividers quite simple: Baking, Dinner, Slow Cooker.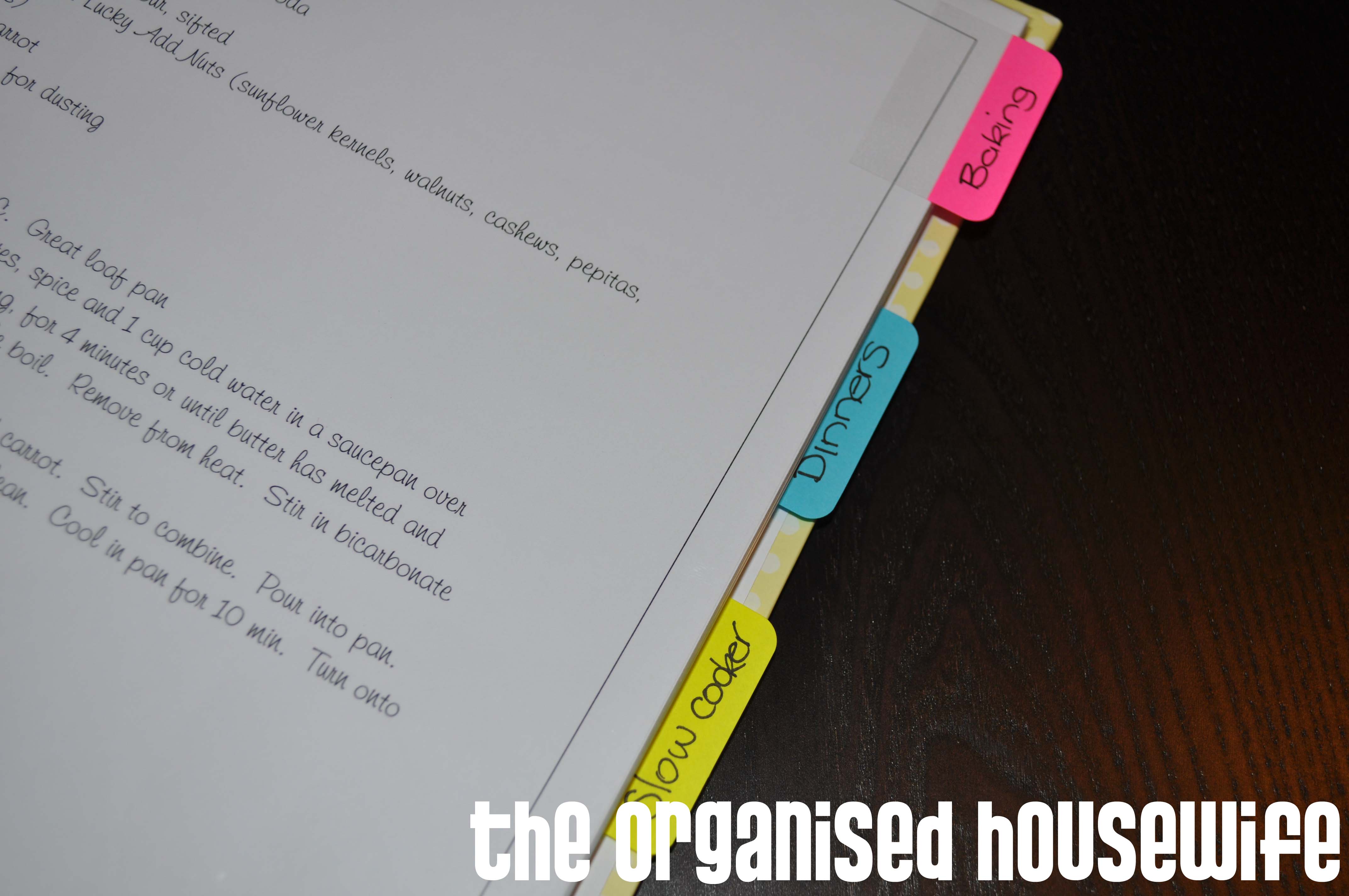 Other suggested divider categories could be:
Muffins
Slices
Cookies
Cakes
Dessert
Beef
Chicken
Fish
Lamb
Pasta
BBQ
Soup
Easy Dinner
Salads
Entertaining
Lunchbox
Easter
Christmas
?
2. Place favourite recipes in folder
If you have time, type the recipe from the page, document at the bottom the source, eg: taste.com.au or super food ideas Aug 2010 issue and place in your folder. (I'm a bit obsessed with this, I like that all my recipes look the same.) Or if you don't have the time, place the page in the folder or cut the recipe and paste onto a piece of A4 paper.
Recently I have started changing the format of my recipes, creating an easy printable page which you can print and add to your recipe binder. I will still include links to recipe used from Taste.com and other great sites, however these won't be available in a printable page.
PLEASE REMEMBER: DO NOT PLACE RECIPES IN THIS FOLDER IF YOU HAVEN'T TRIED YET!!! It will defeat the purpose of this folder being recipes that you will love to cook time and time again. If you fill it with recipes you haven't tried your favourites will get lost amongst the 'others'.
Here are a few of the recipes I have ready for your 'My Recipe' folder: