A few weeks ago my twins (boy/girl) turned 9 and I we celebrated with throwing a birthday party for each of them on the one day.
When the kids were young we always had family over to celebrate their birthdays. However, we didn't have a party with all their friends every year, as their birthdays are all within a fortnight, I don't have the energy or money to throw 3 parties.  We started a few years ago alternating party years, eg. twins party this year and Miss 7 will have her party next year.
For all previous years the twins have celebrated their birthday by having a combined party.  This was acceptable, when they were young we usually just invited friends and family, while in kindy and early years at school they had the same friends so it made perfect sense.  But this year it was my choice to have a party for each of them, the twins didn't ask for it, but were so thrilled at the suggestion. I could see that they now have different friendship groups and most importantly I really wanted them to have their own moment, their own birthday song just for them not shared.  As twins they do share so much, friends, teachers, first walked on the same day, loosing teeth on the same day, they have been exactly the same height and weight all these years.  So this was something very special for each of them.
I knew that planning 2 parties on one day was going to be hard task, but all the time and energy put into it was well and truly worth it.
Below I'll take you through all the twins birthday years and in tomorrow's post I'll share how I began to prep for the parties.

Twins 1st Birthday
Nice outside BBQ with our closet family and friends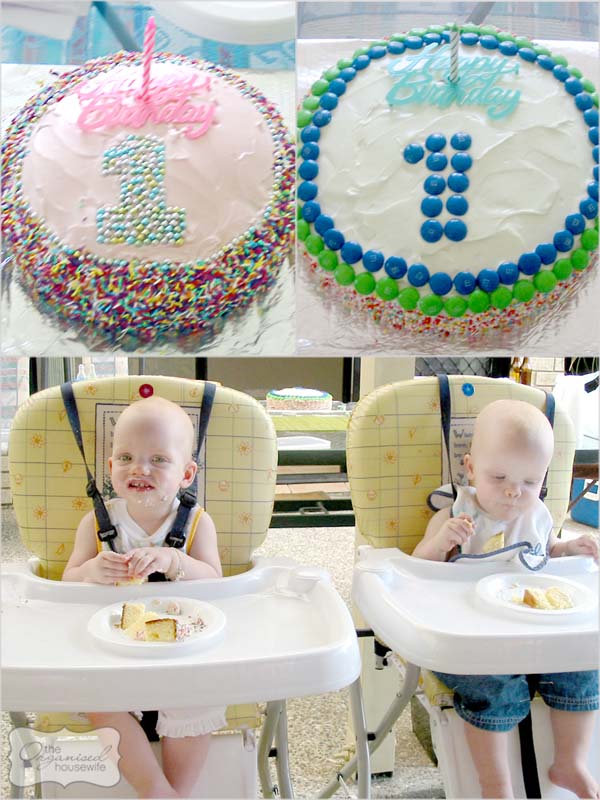 Twins 2nd Birthday
We combined the twins 2nd birthday with our new bubs welcoming day party.  Ooh those faces are adorable.
We put up some tarps to extend the shade and celebrated with some drinks and sausages on the BBQ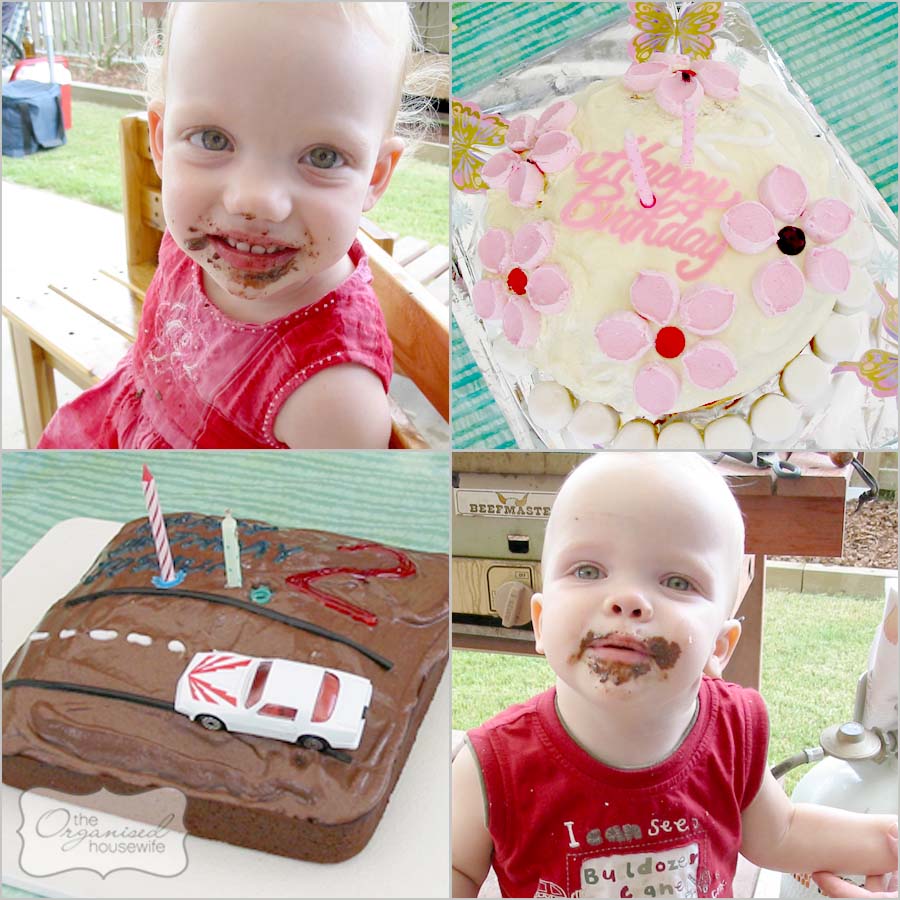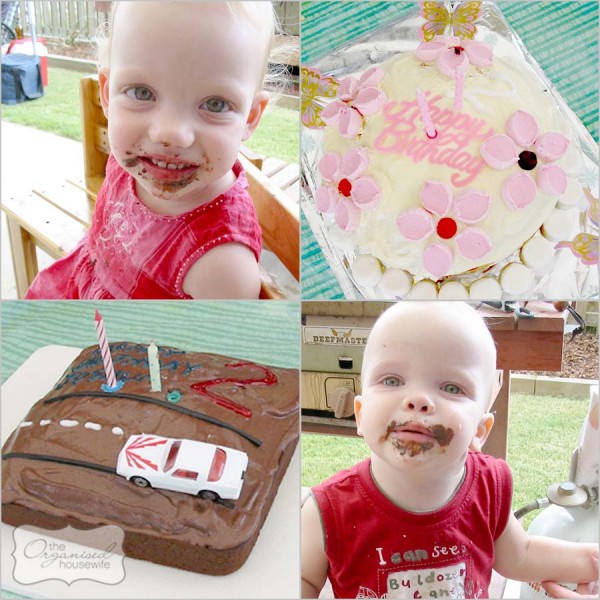 Twins 3rd Birthday
I had so much fun making these cakes, I found my inspiration from  The Australia Womens Weekly – Kids Party Cakes cookbook
This was meant to be a nice night out by the pool but it rained so we ended up inside celebrating with family and friends.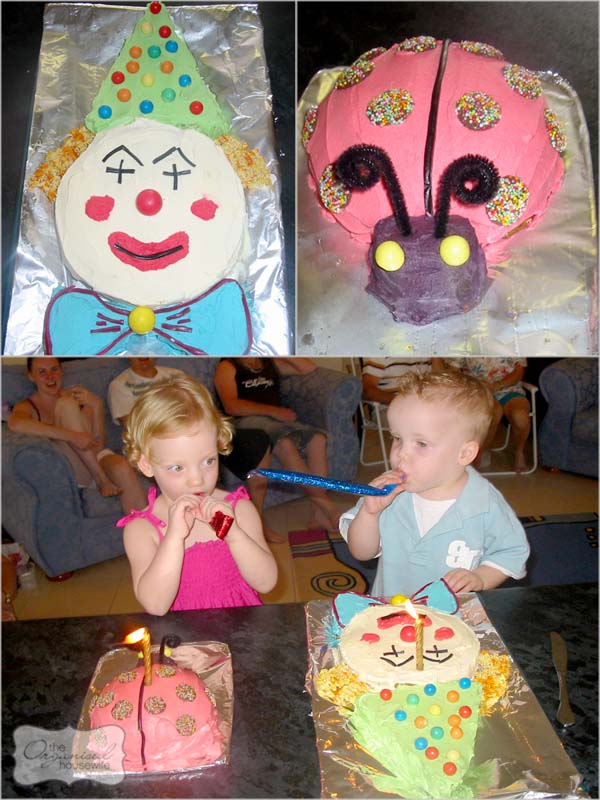 Twins 4th Birthday
We had a quiet year at home for this birthday as the youngest had a party for her 2nd birthday

Twins 5th Birthday
This year I choose to make cupcakes (muffins) as the birthday cake as there were 2 other kids celebrating their birthdays as well on the same day, so we had a plate of muffins with candles for all the birthday kids.
We hired a jumping castle which the kids has a blast on.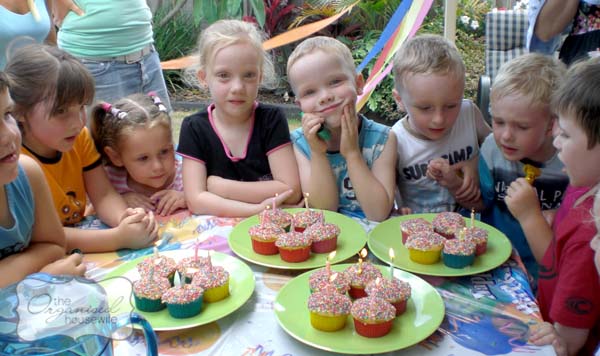 Twins 6th Birthday
Sadly these photos were accidentally deleted from the camera.  However, this year we went out to dinner with family, for dessert we had the twins birthday cakes.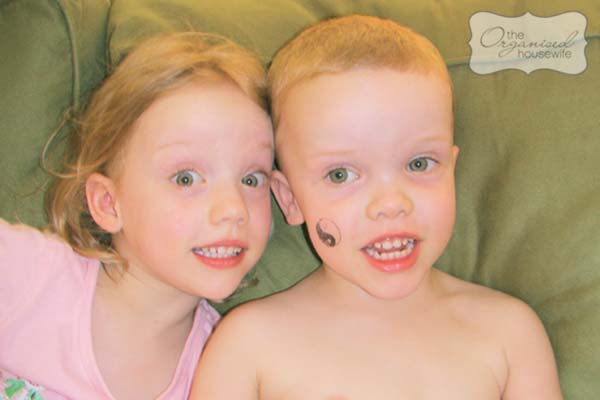 Twins 7th Birthday
This was such a fun party.  My parents own acreage so we hosted the party at their house, we set up a water slide (using some plastic, tarps, hay and a lot of soap).   Birthday boy really wanted to do tractor rides, so we loaded the trailer with hay and my Dad drove them around the property, the kids loved this.  And we couldn't pass up the opportunity for a pony ride too.  We had nearly 40 kids in attendance, so to have it on acreage was PERFECT!
I purchased the cake images from a local speciality cake store and added them to a slab of cake I made, and piped around the image edges.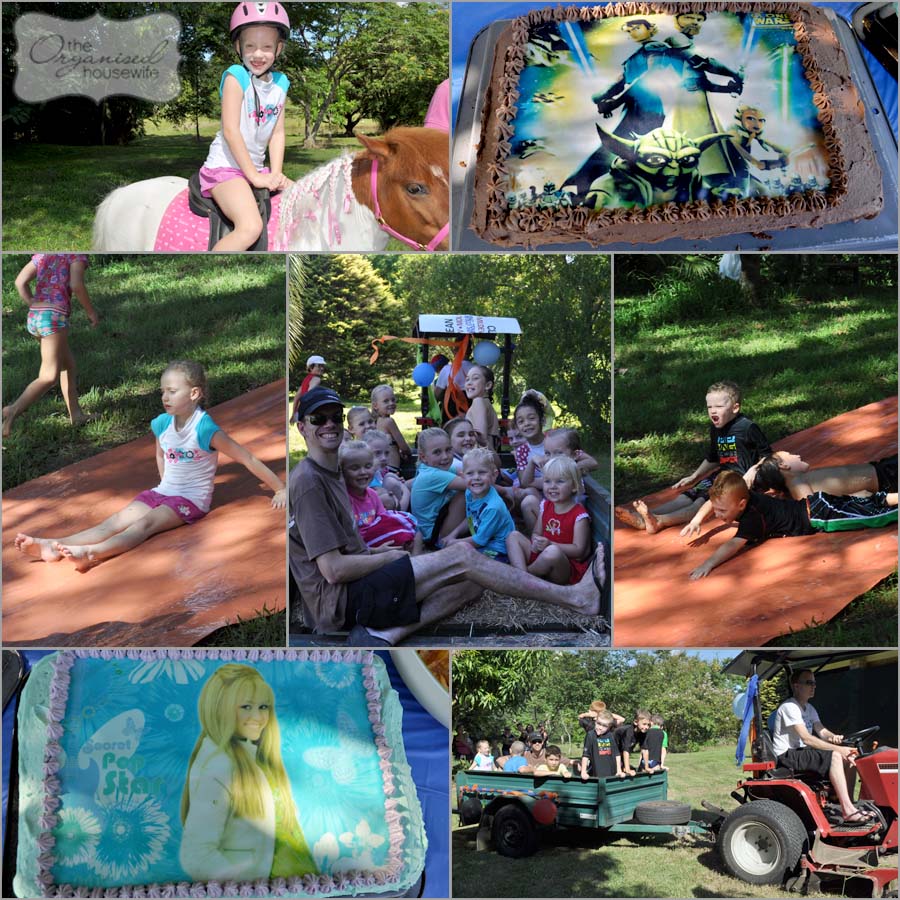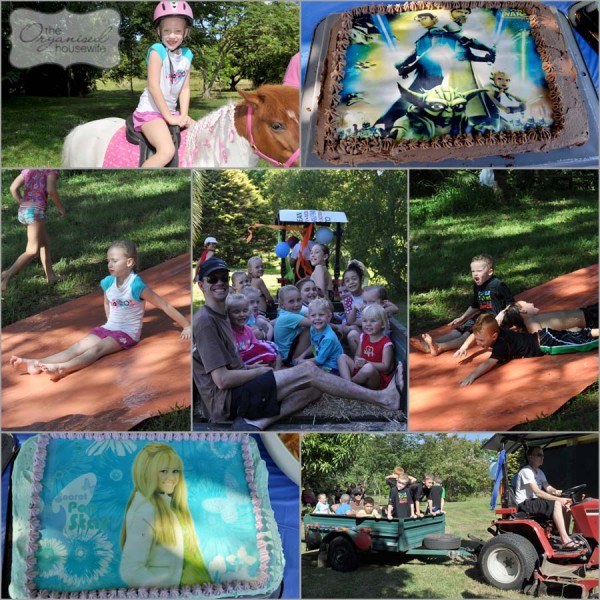 Twins 8th Birthday
We went to brunch with family to celebrate their birthday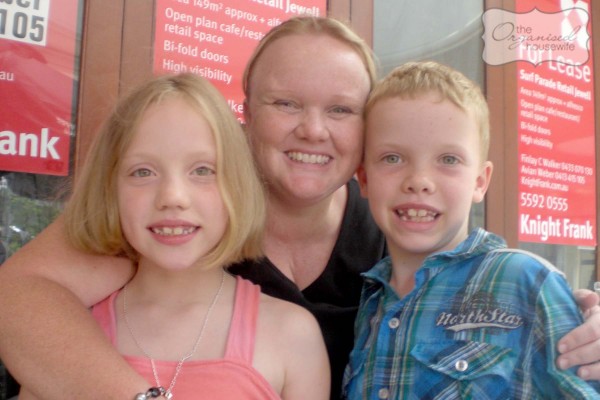 Twins 9th Birthday 
And this brings us to their 9th Birthday parties!!