This post is very overdue, but I am finally able to share it with you.  However please excuse the absence of before photo's I just was not thinking at the time I redecorated this room.
My little man (now 9) is growing up and outgrowing his baby blue wall feature in his bedroom along with his truck doona.  I also began to realise that he didn't spend much time in his bedroom, he would either play with his sisters and hang out with me either while I was crafting or in the kitchen.  Perhaps he was scared to be at the other end of the house by himself or just liked company.  He is such a bright and funny boy I wanted his bedroom to be a place he feels safe and enjoy to play in.  
I purchased a new quilt from BigW it had the bright colours I was looking for and also skulls which he loves.  I used the quilt as my inspiration for re-decorating his bedroom.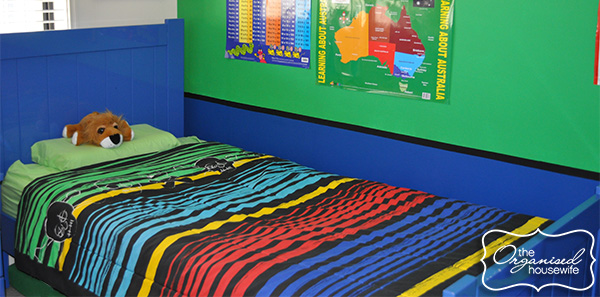 As the quilt had stripes I decided to add stripes to the wall, with a wide stripe in the middle for posters.   I used painters tape and a laser level to ensure my lines were straight.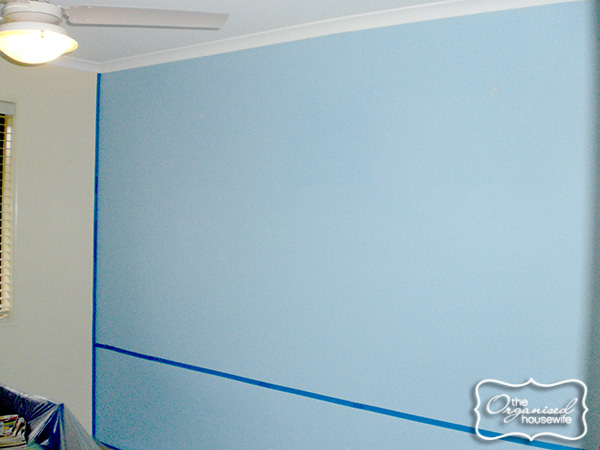 I picked colours from the quilt cover to use on the wall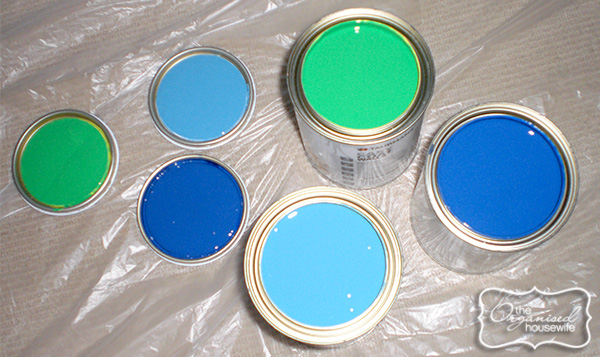 I applied two coats to each colour then removed the tape which left me with baby blue lines in between each new colour.  Ensuring the paint was completely dry I then added tape to the outside of the baby blue lines and filled inside this area with black paint to mimic the quilt cover lines.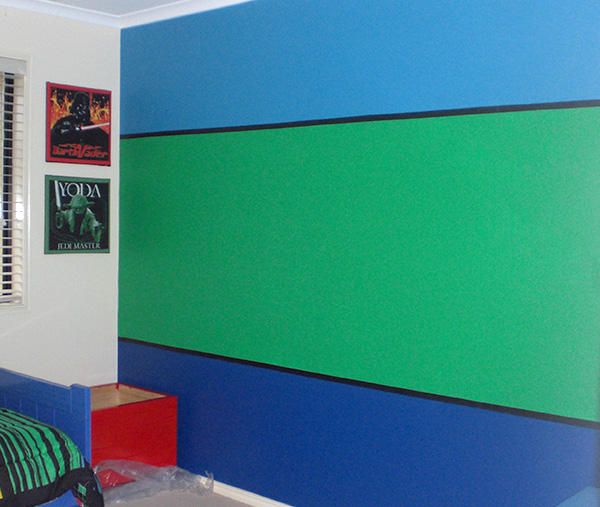 While I was waiting for the paint to dry on the walls, I painted his pine toy box and bookshelf red with black trimmings.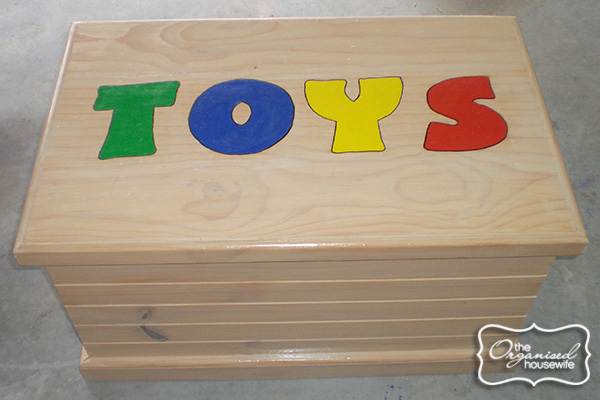 While I prepared the room the kids had a sleepover weekend at my parents house.  My little man was so surprised to return home to a new room.  
Tomorrow I'll share with you all the other little extras I added to decorate his room