Over the past few weeks I have been spending some time out in the garden, it has been very neglected and while it was a little cooler I wanted to give it some TLC. Each Thursday over the coming weeks I will share with you the different projects I have completed in my backyard.
POSTS FROM THIS SERIES:
From sandpit to a beautiful garden
Our trampoline garden
Our new Vegetables Garden
Growing seedlings & How to store and organise seeds
Organising kids pool toys
Creating a potting bench and organising my gardening tools
A big thank you to About The Garden for helping me with this project

I have attempted many times in the eight plus years we have lived in this house to have a vegetable patch, but it just never survived.
This time it's different, as I'm giving the complete backyard a makeover I am determined to make this vege patch flourish.  Now the kids are older they have been a wonderful help, helping me plant the seedlings, water the garden regularly and picking the fruit and vegetables when they are ready.
I'm also regularly browsing and getting great tips at the About the Garden website, learning that I need to fertilise my plants, using a range of Searles SeaMax Fish & Kelp*, Potash* and Flourish*.  See list here of more great products to use in your garden.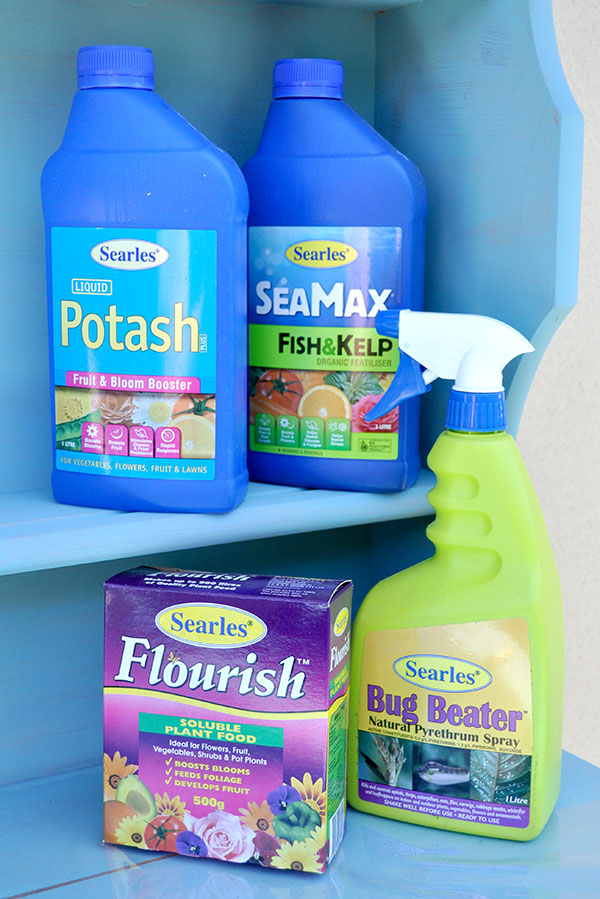 This is the garden before I turned it into our Trampoline Garden and Vegetable Patch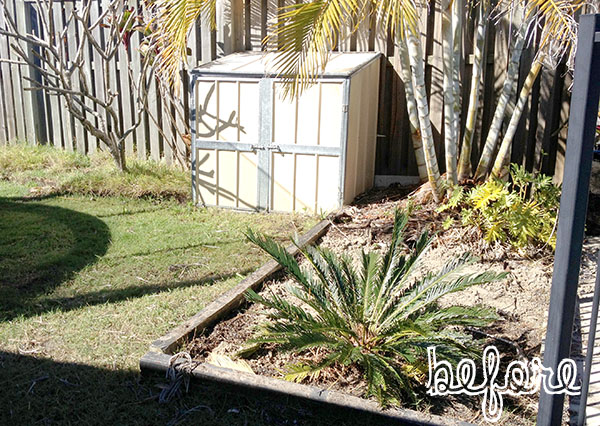 My brother (I'm so very grateful for his help) helped me to remove the sleepers and grass and put in the garden edging.  I dug out as much of the garden soil that was against the pool fence as I could so we could get some garden edging in to stop any dirt and water from going through to the pool.  While hubby was putting the edging in I removed as much of the old roots from previous plants in the garden as I could.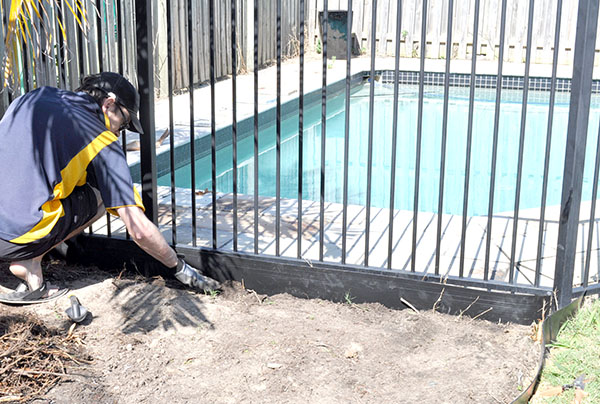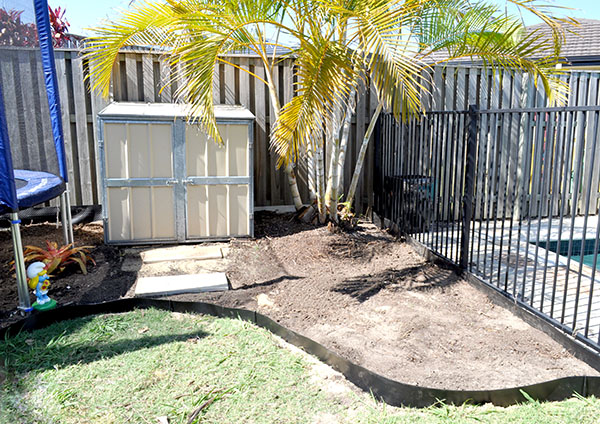 We then mixed Searles Organic Plant Food* with our existing garden soil and Searles Garden Soil Mix*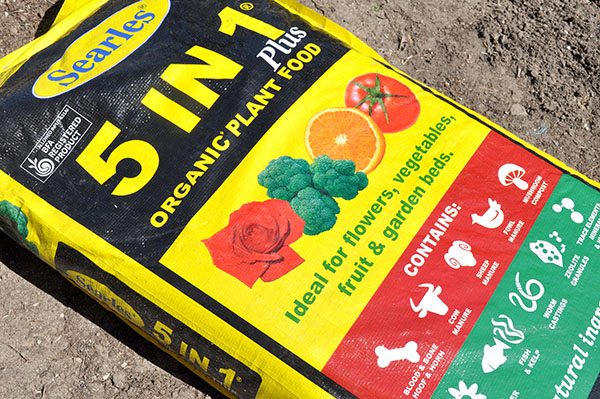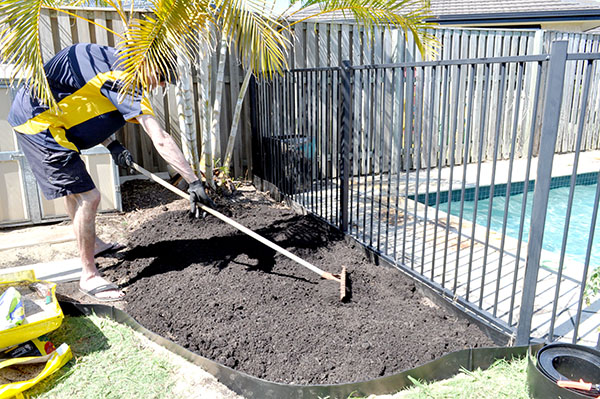 Then the kids and I had fun planting the seedlings.  After I planted them and took this photo I changed my mind and moved the carrots and spring onions over to leave room for herbs we are growing from seeds.  I used a tomato stand that I purchased from The Reject Shop.
I planted mini capsicums, cherry tomatoes, carrots and cucumbers (all to be used in kid's school lunch boxes), strawberries (would love a load more strawberries, I am trying to grow some from seed, so fingers crossed they work!!) and spring onions because I always buy them in my weekly shop.  This is a good start for now, but there is plenty more room to grow more.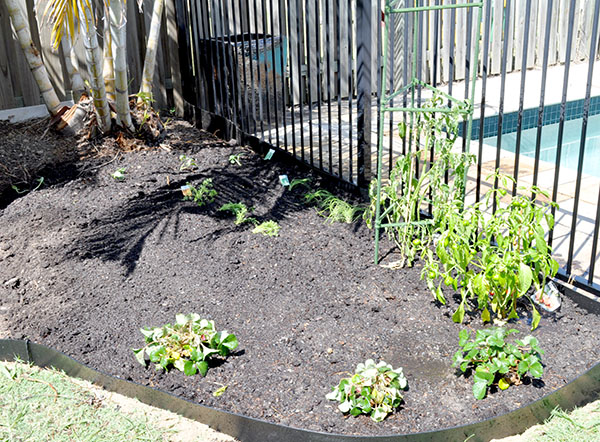 Topped the garden bed with sugar cane mulch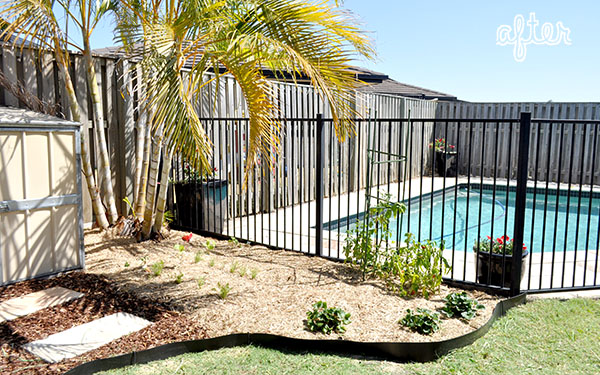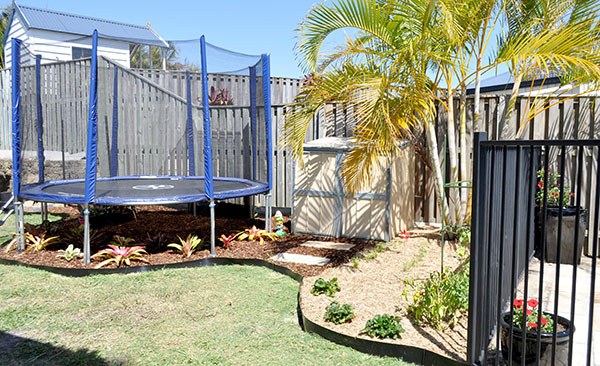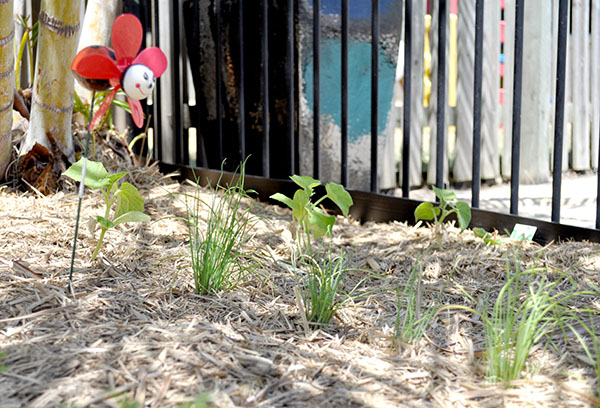 Strawberries are growing.  What is the secret to bugs and birds not eating them?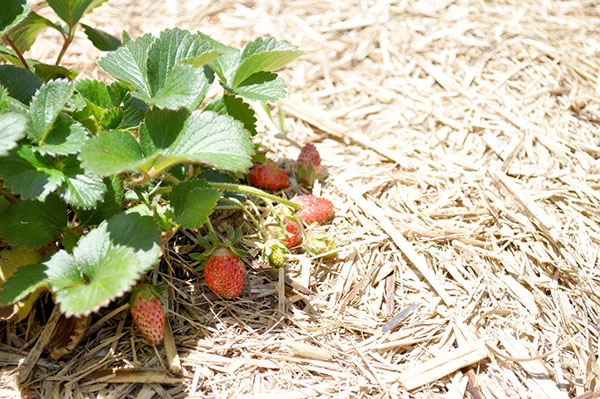 And I also have a passionfruit vine on the other side of the trampoline garden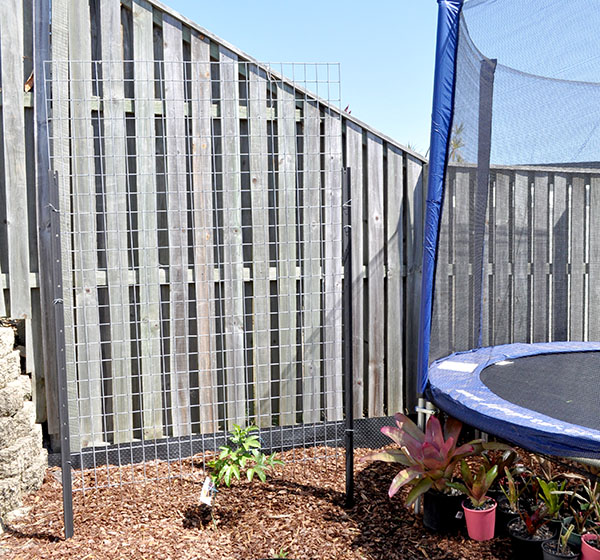 My kids painted some pots with left over paint, here is my dwarf lemon tree, and I have also potted up a dwarf mandarins and orange. I will plants herbs that I am growing from seed in the other pots, when they are ready.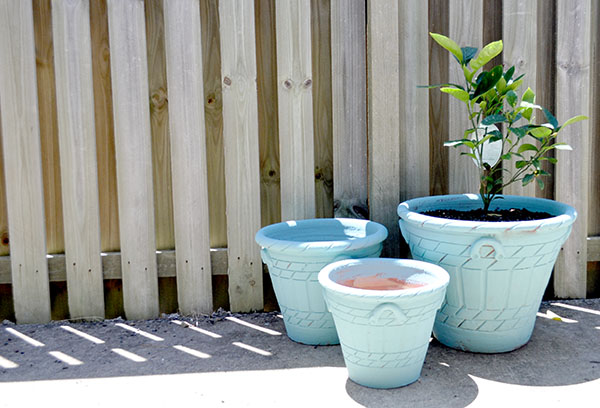 Oranges are growing!!!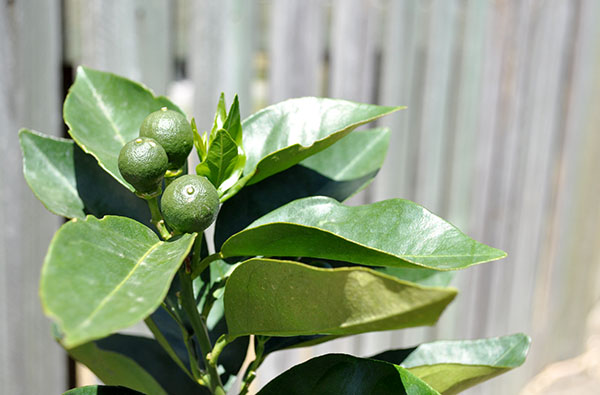 These mini capsicums are great little bite sizes for lunch boxes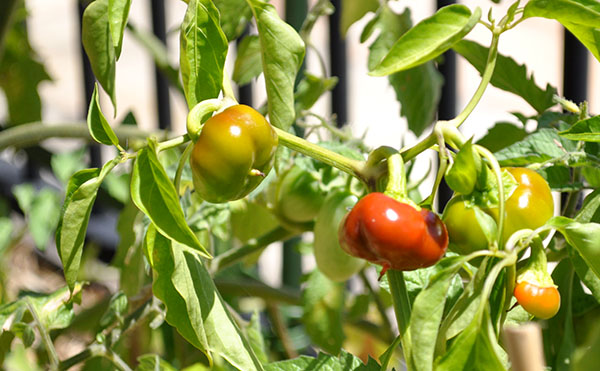 * I received products for editorial consideration, run in accordance with my disclosure policy.