If you were following along on my instagram stories on Australia Day you may have noticed that I painted the front door of my home bright yellow!!  I have been wanting to paint it ever since we moved into our house. I had a vision on how beautiful and cheery it would look against the grey exterior of the house.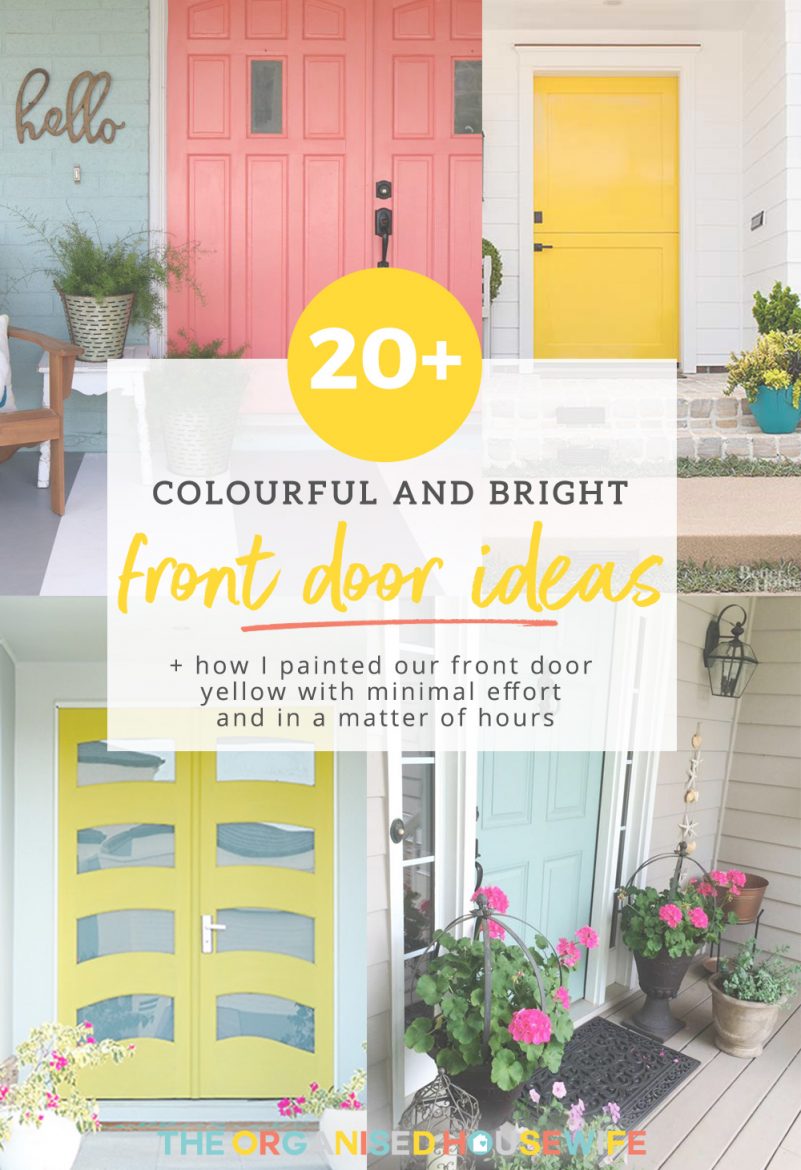 This is the before photo.  You may think it looks perfectly fine, your right it does, but just remember I had a vision and you can't stop me when I have visions and ideas!!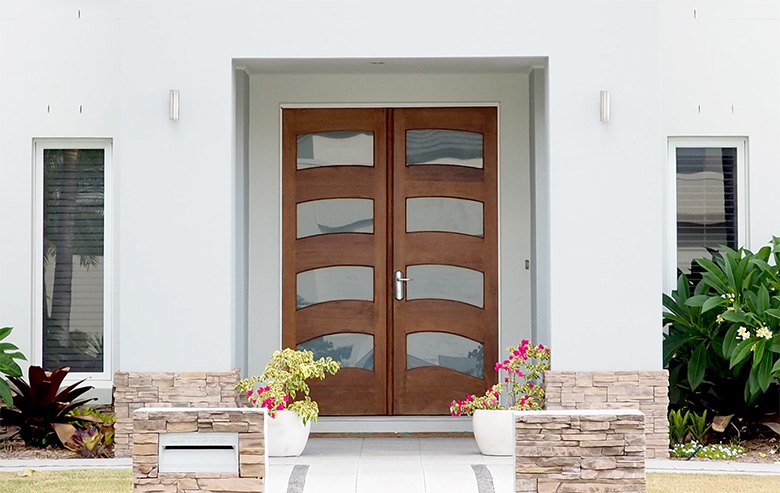 We moved into our home 2 years ago so I have been putting it off for awhile, purely because the thought of having to sand and prime it before putting on the paint did my my head in.  I didn't have enough time, nor the desire to do that.  Then I was flicking through Pinterest a few weeks ago and came across somebody painting something outdoors using Annie Sloan Chalk Paint and I had an epiphany.  I had used the Chalk Paint before and loved it because you don't have to sand or prime what you want to paint…… hallelujah!!  My solution.
I picked up some Annie Sloan Chalk Paint from a local stockist (Paint Me White, Sandy has so many beautiful pieces in her store ), you can find local stockist here.  There were two yellow shades to choose, one was darker and dusty and the other was bright with a slight lime tinge.  I went for the bright of course!!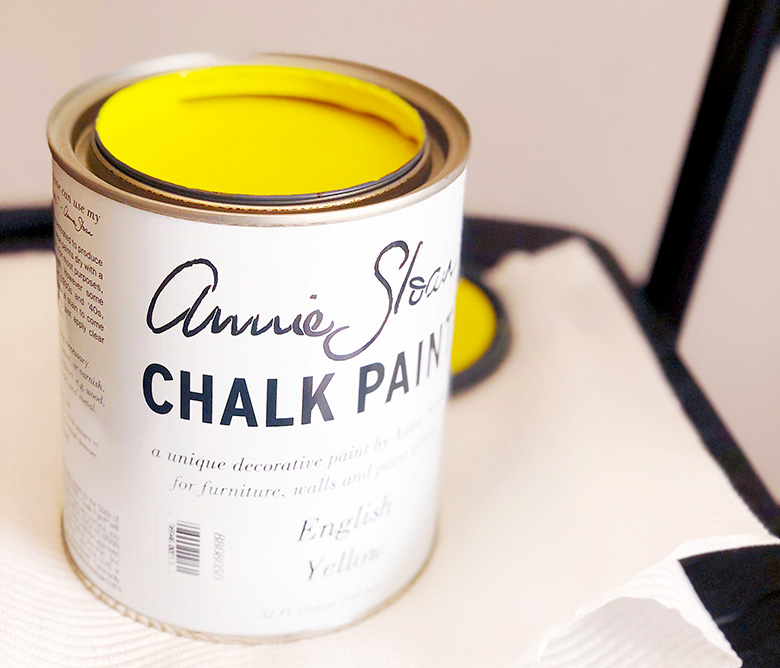 I popped down to Bunnings the day before and picked up some painters tape and a drop cloth.  I actually purchased a cheap plastic drop cloth, but the day I pained it was windy and the plastic was blowing everywhere so I got my hubby to run down and pick up a heavier cloth.
Tapping up the door took forever, as the glass panes in our door are curved.  This was tedious but worth it.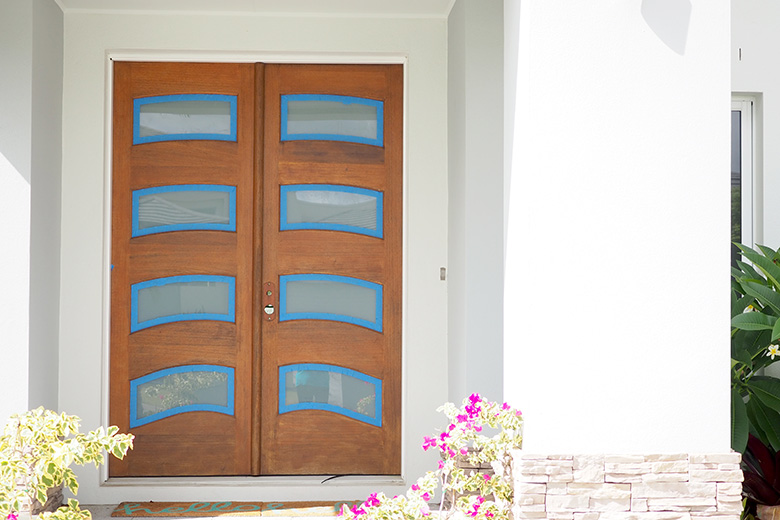 I even took off the door handle, as it was all corroded and needed replacing.  I replaced it with the same brand that was on there so I didn't have to drill any more holes into the door.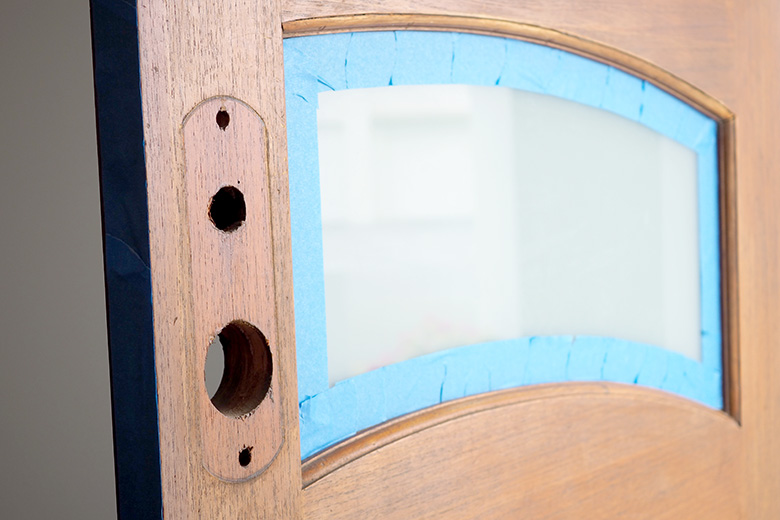 This little poppet wanted to help me, she painted the top of the door for me (cause I was standing on the ladder on my tippy toes).  I gave the door 3 coats, each coat only took about 20 minutes.  I waited 1-2 hours in between.  It was a long weekend and hot out so I treated myself to a binge session of Netflix between coats!!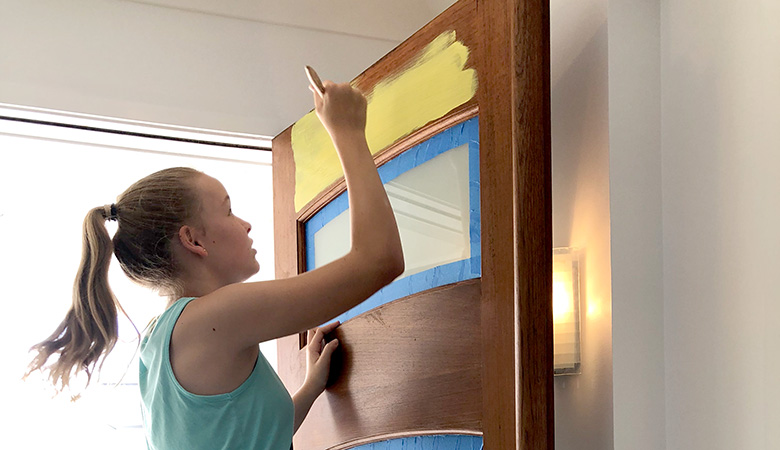 It managed to start and complete it all before the afternoon sun hit!! I'm thrilled with the result, it's so bright, colourful and cheery… exactly what I wanted.  As it's chalk paint is rough, but if you want you can sand it for a smoother finish.  There is also the option to wax over chalk paint but this isn't recommended for outdoor items.  I have to laugh because it stands out like a sore thumb in my neighbourhood (waves to any of my neighbours reading this and realising that this is The Organised Housewife's home… shh, keep it a secret where I live!!).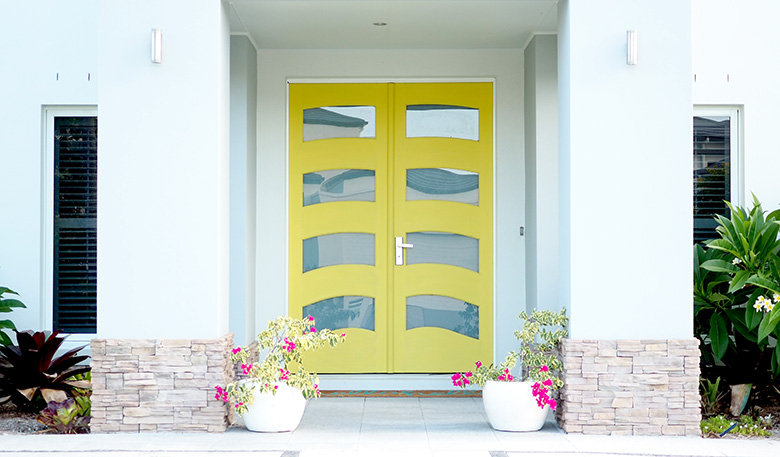 Here's some more Colourful Front Door Inspiration for you…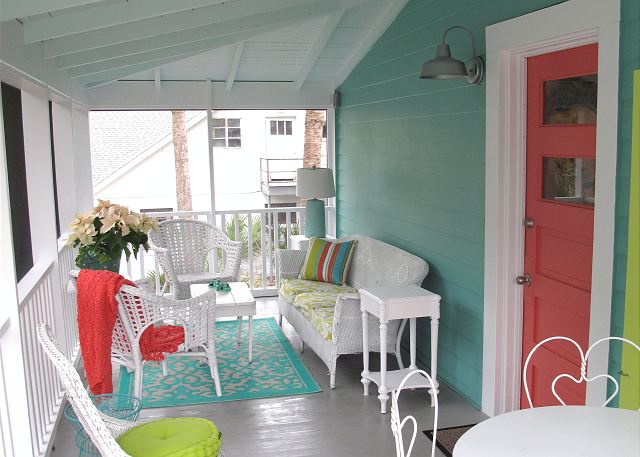 image found via tybecottages.com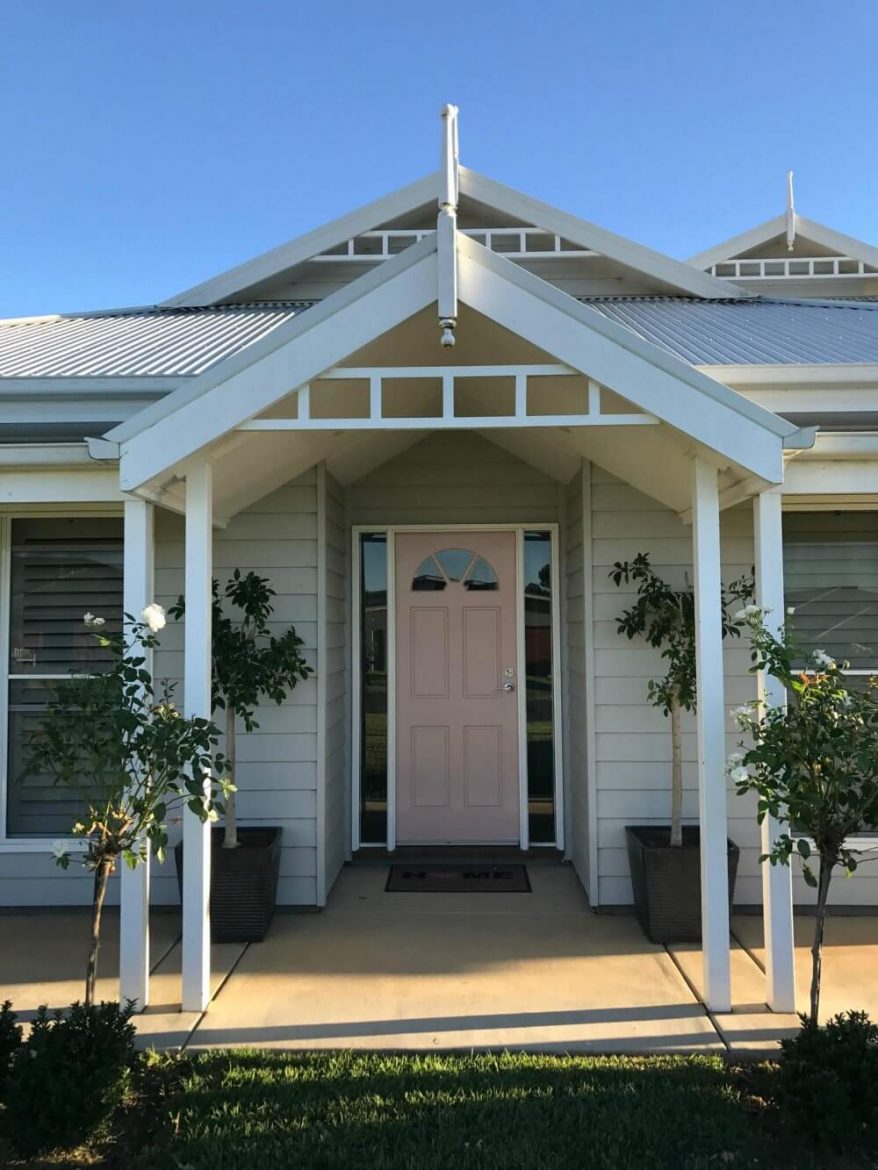 find details at katrinaleechambers.com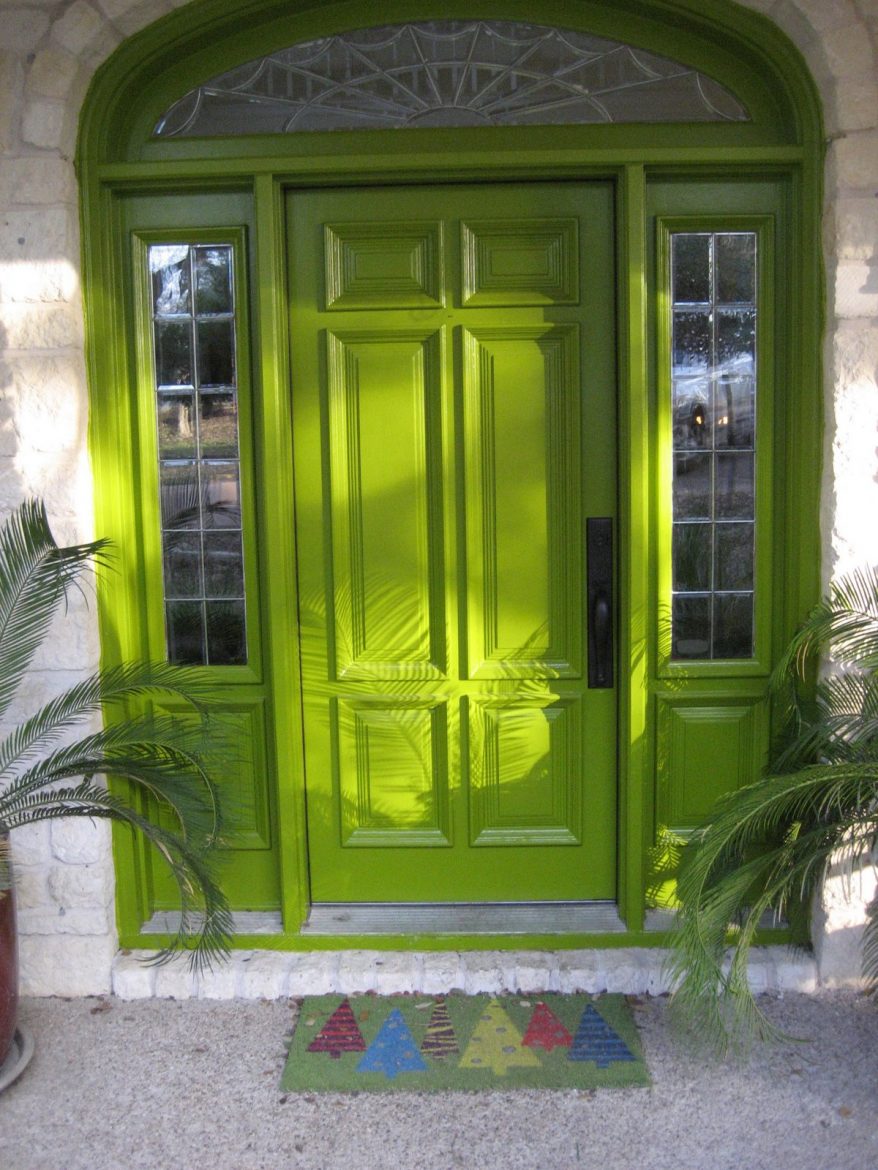 image found via palettsnquills.com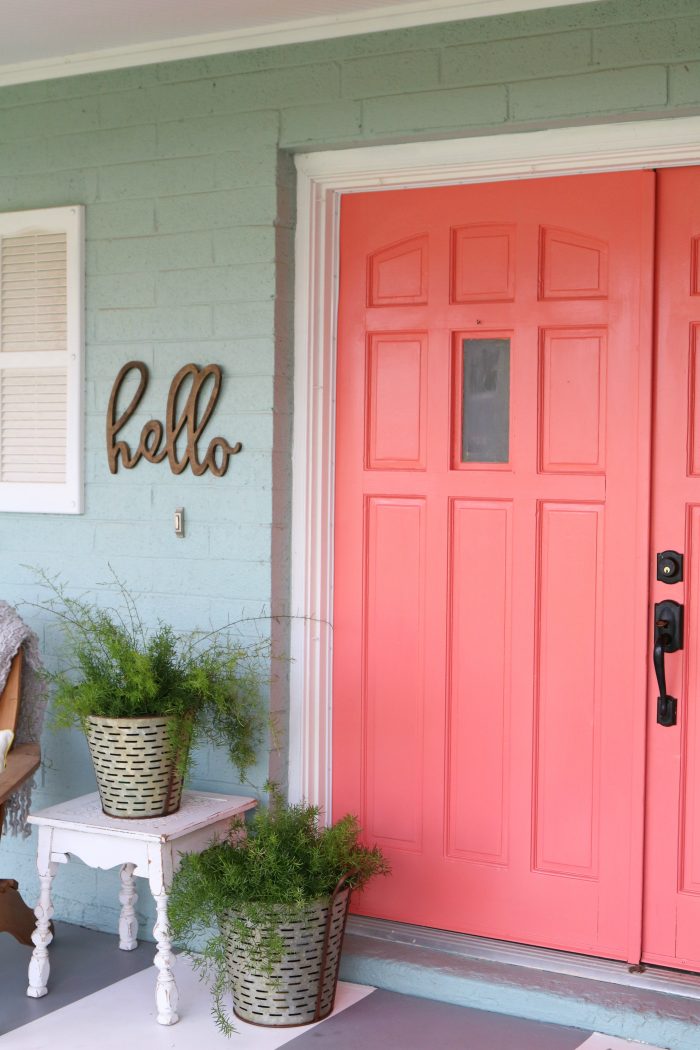 found via lollyjane.com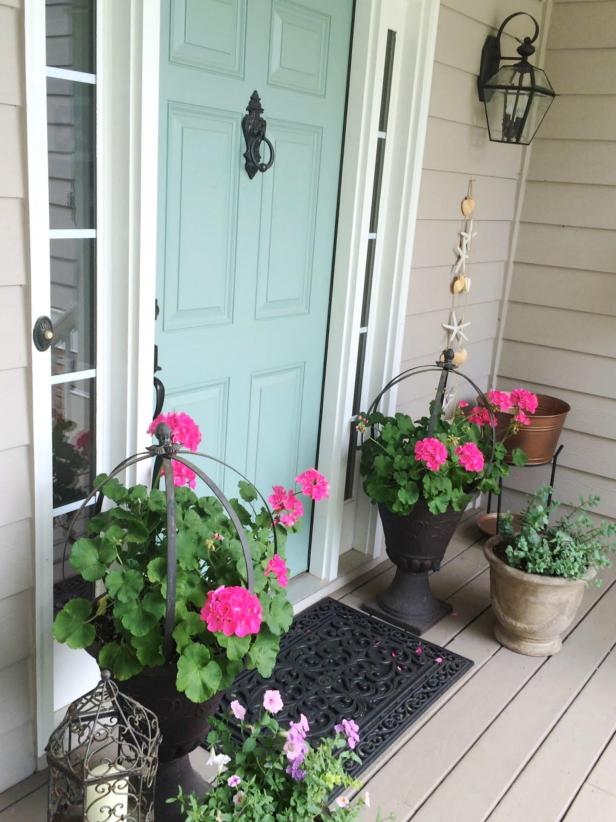 image found via hgtv.com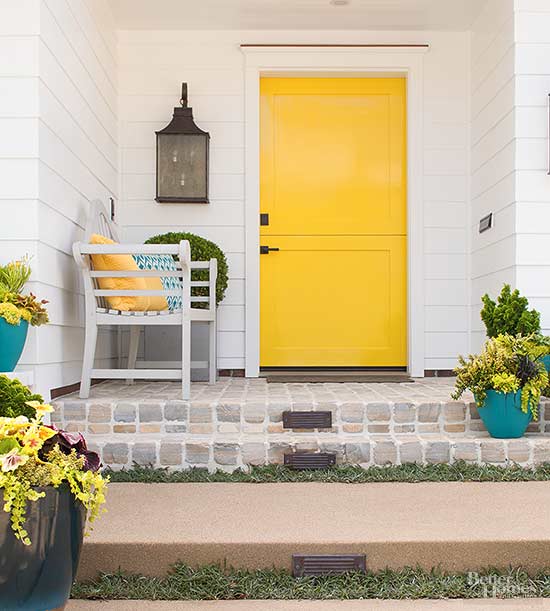 image found via bhg.com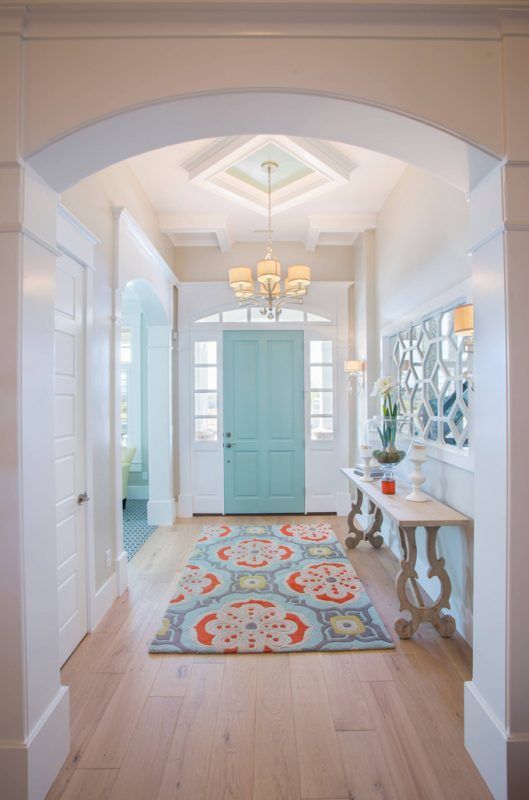 image found via remodel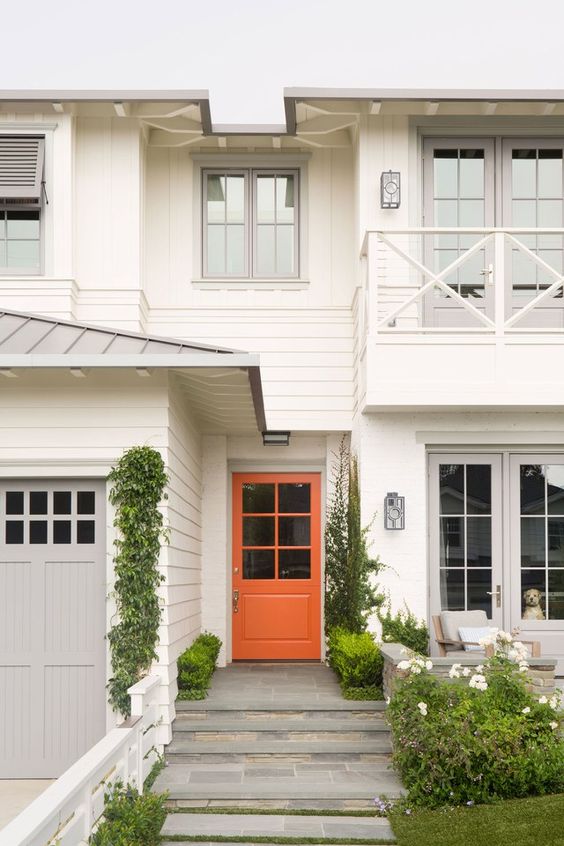 image found via AD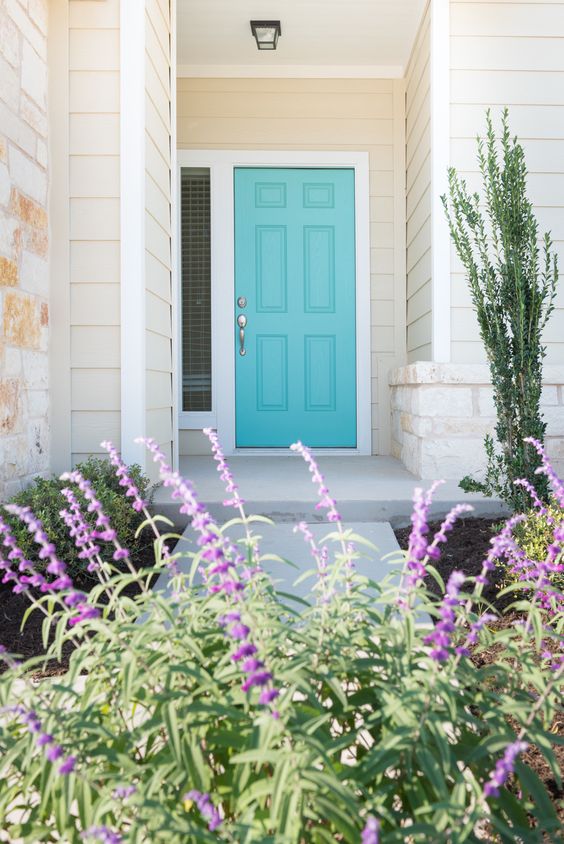 image found via flickr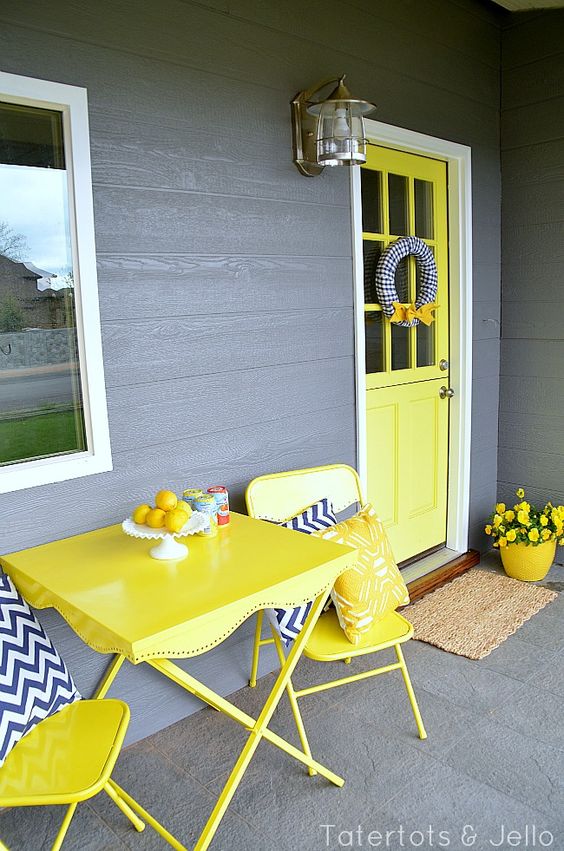 image found via Tatertots&jello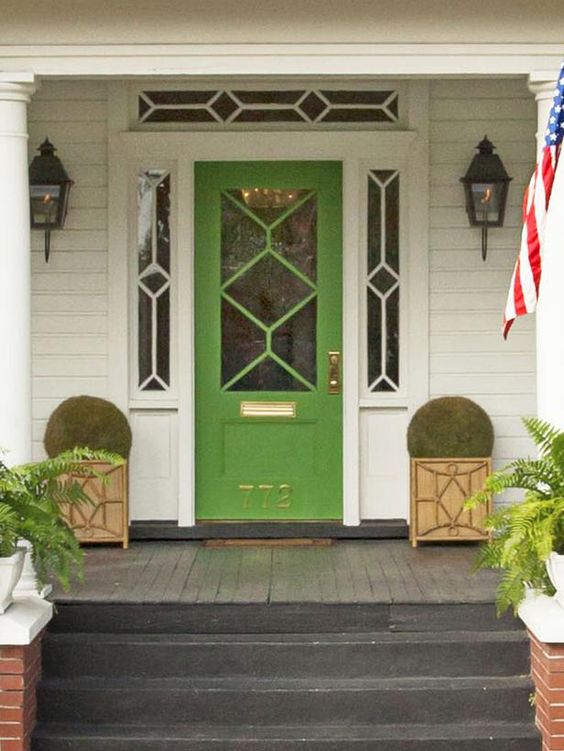 image found via hgtv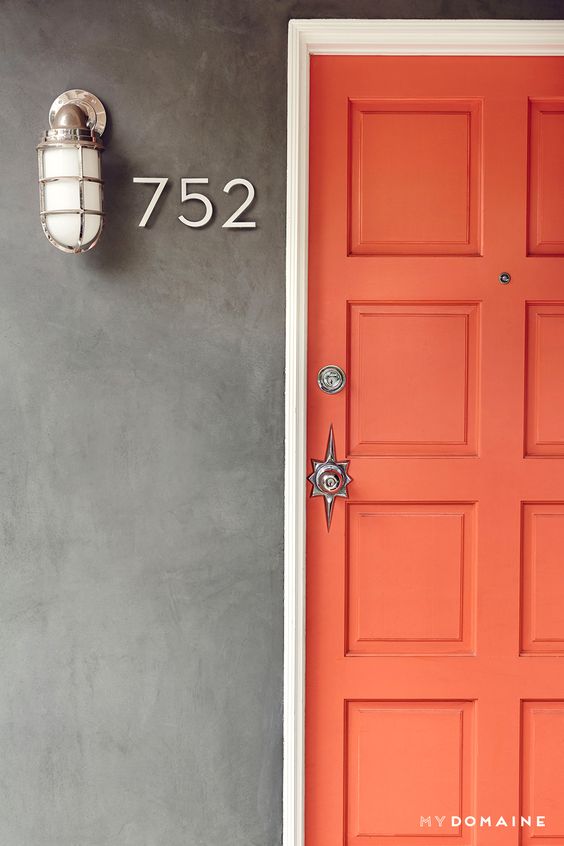 image found via mydomaine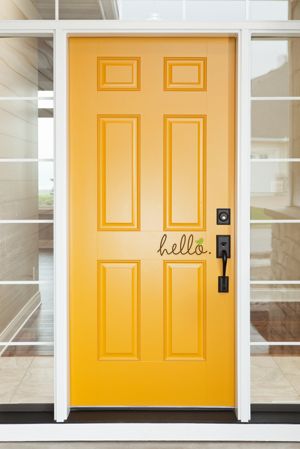 image found via bloglovin
image found via apartmenttherapy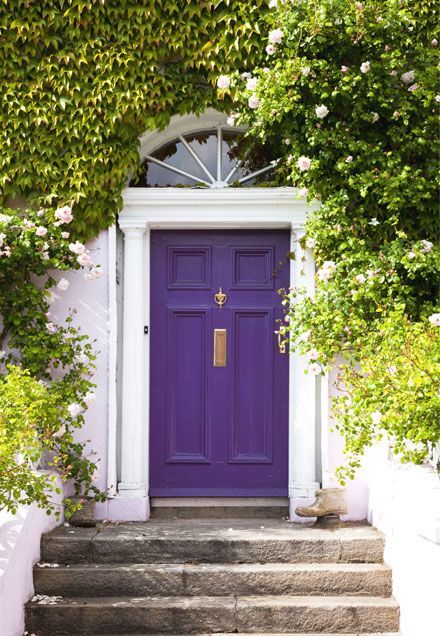 image found via today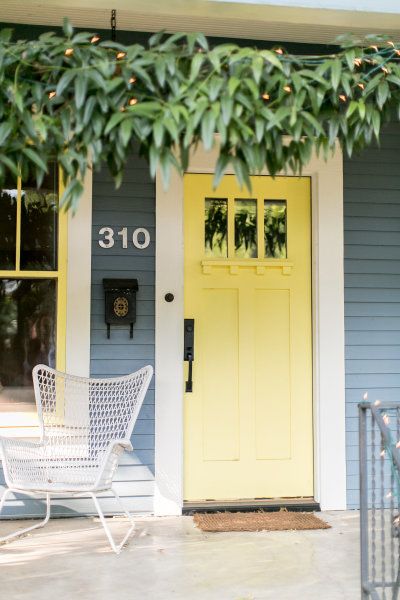 image found via Stylemeprettyliving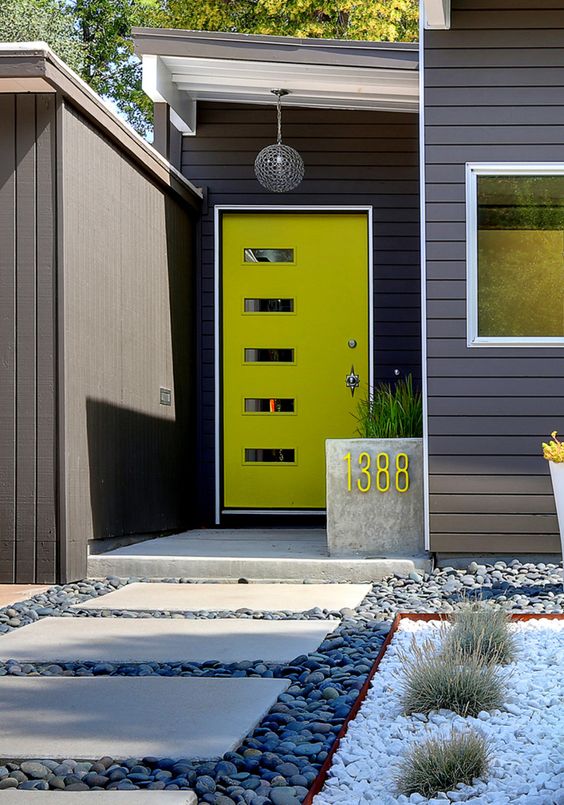 image found via oprah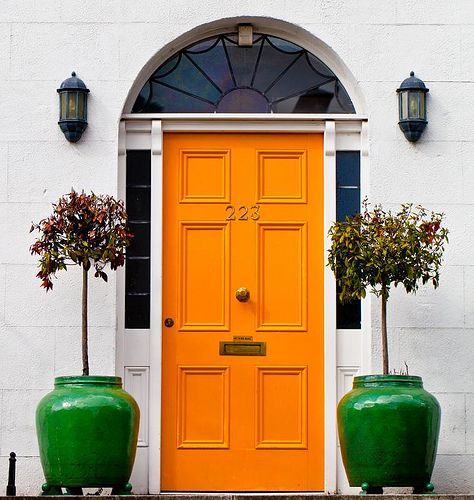 image found via flickr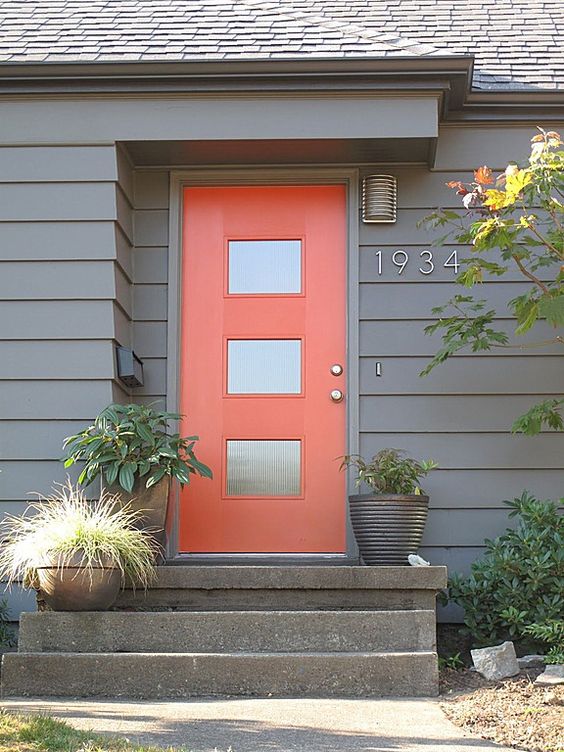 image found via style&design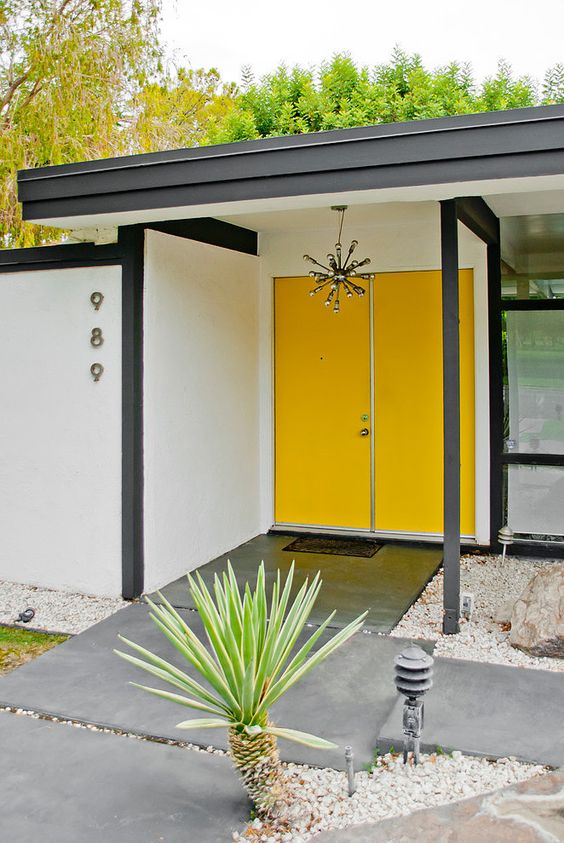 image found via homeadore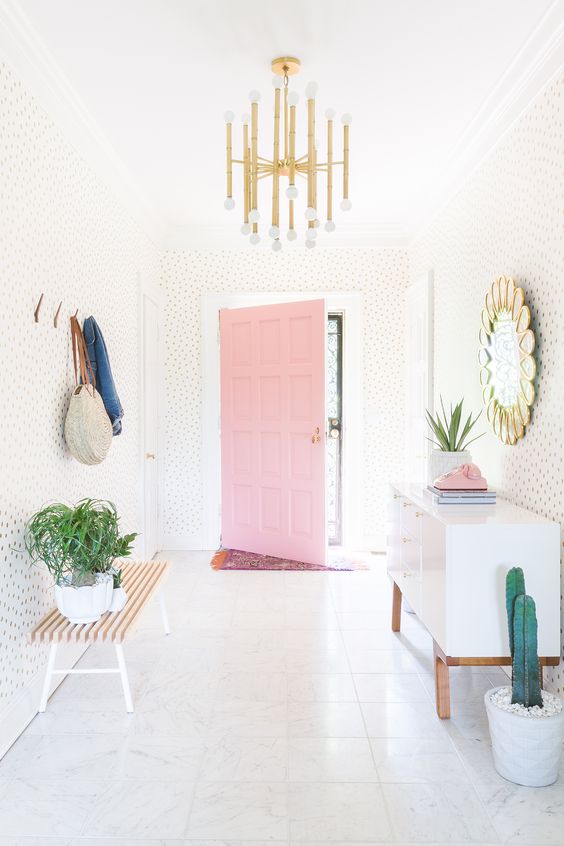 image found via i.pinimg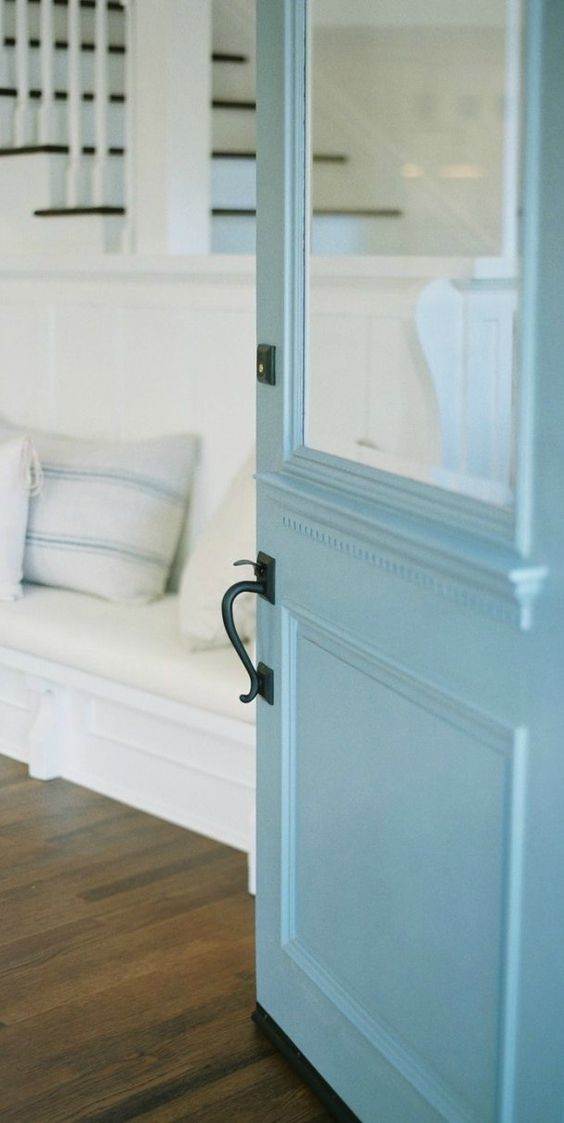 image found via stylemepretty