Whether it's wine and cheese by the pool or a backyard barbeque, summer means eating outdoors! Here are seven essentials for backyard entertaining.
There's nothing like the warm weather to get us dusting off the outdoor furniture and inviting friends around for dinner. The holidays offer all sorts of opportunities for planned and impromptu get togethers, family dinners and parties.
Eating outdoors comes with some unique challenges (flies, anyone?) so here are 7 essentials for backyard entertaining.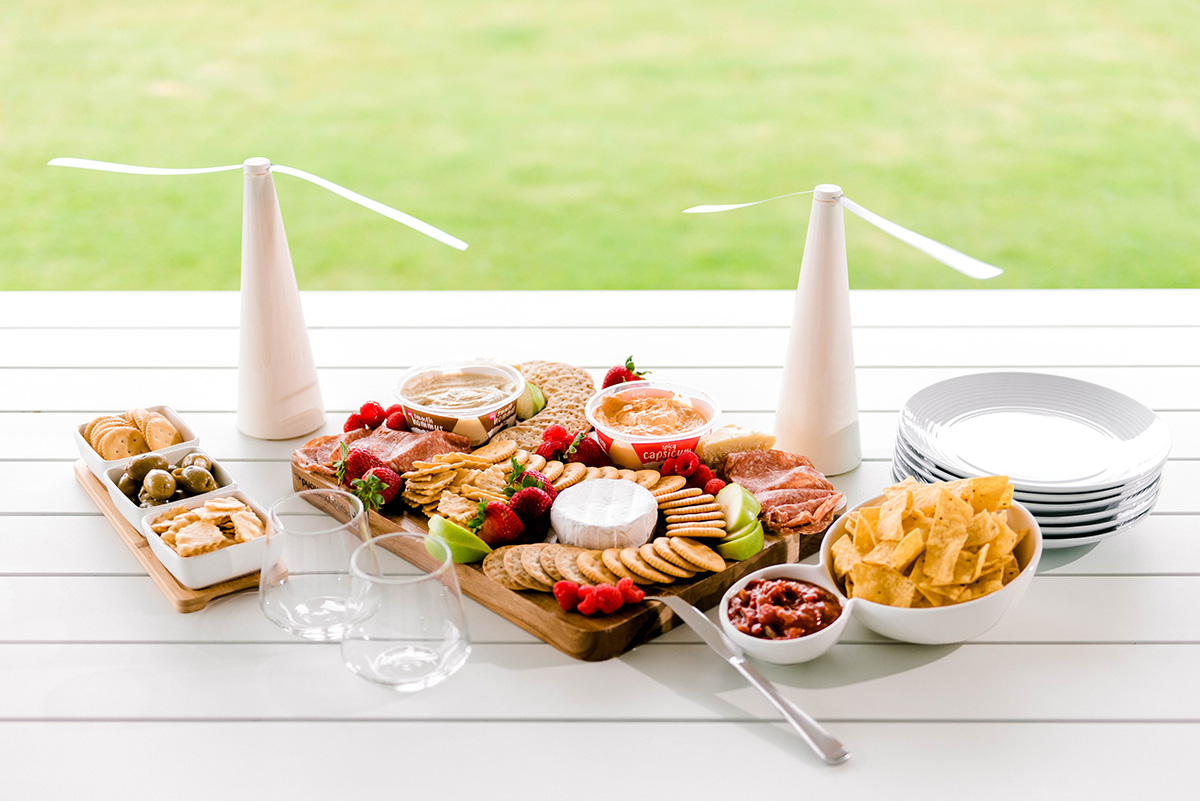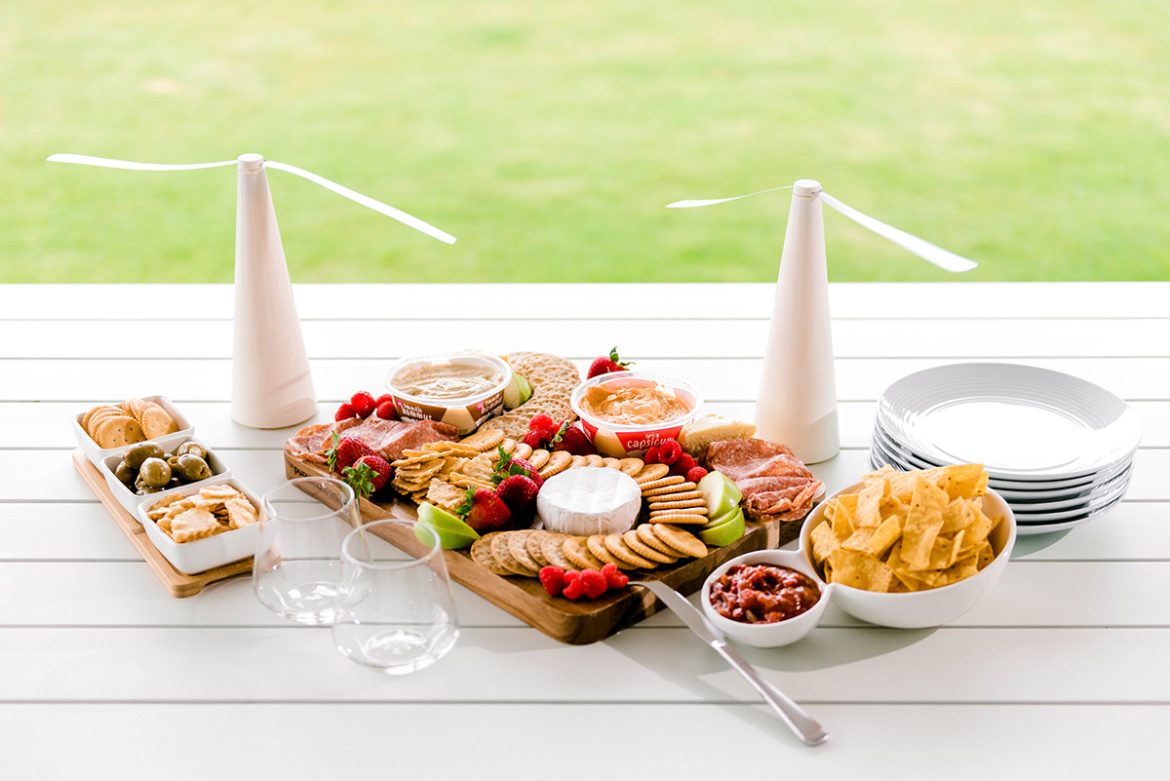 lazy susan spinning server
I like to serve a platter when entertaining outdoors but it can be tricky for everyone to reach everything. A spinning server is a great way to make all the food options easy to access. This five-piece ceramic server is a generous size so you can fit lots in and has a wooden base for that outdoorsy, relaxed vibe.
SHOOAWAY NATURAL FLY REPELLENT
There's nothing more annoying than flies landing on your brie cheese or taking a swim in your organic wine. Keep them away with the ShooAway natural fly repellent. This ingenious device spins fast to keep flies away but is easy and safe to stop with your hand when you want to dip your cracker.
cake stand / punch bowl / salad bowl / platter
This multi-purpose cake stand is so clever – it can instantly transform from a cake stand to a chip and dip platter, punch bowl or salad bowl! Not only will this save a heap of room in your cupboard, but in its upright position it has a handy cover to protect it from insects, wind and birds when you're outside.
BBQ Cleaner
Keep that barbeque in tip top condition with this BBQ cleaner that is chemical-free and super effective. 
clongs
Who wants tongs for the barbeque when you could use clongs? These click-lock tongs are super versatile – they can pick up anything easily on the barbeque, cut sausages and scrape your barbeque clean. 
Happy outdoor entertaining!