Task 1 – Setting up a dedicated workspace
A workspace can be a dedicated room, a corner in the house, a cupboard or a night stand.  Whichever it maybe lets ensure it's a workspace that suits what you need and that you will get the best out of this space.  
Today I will  share with you some inspiring home workspaces that you can create yourself.
Inspiring home offices
A dedicated room
Danimezza has created a really personal and creative studio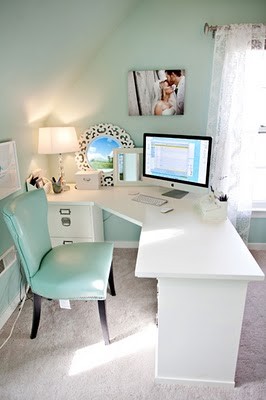 I love these colours | Simply Kelly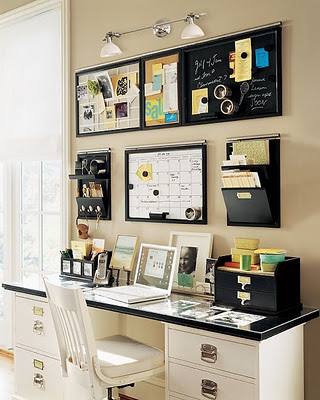 Clever use of wall space | Grey Desk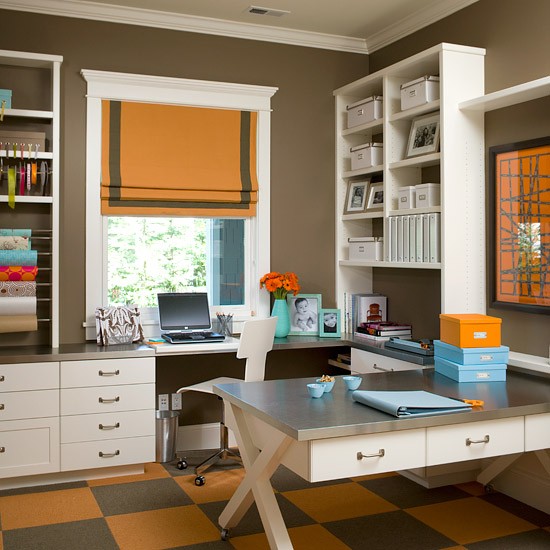 The boxes help to keep all nic nacs tidy | BHG
Shared rooms

Bedroom / office,  magnetic board is so functional  |  Crafty Nest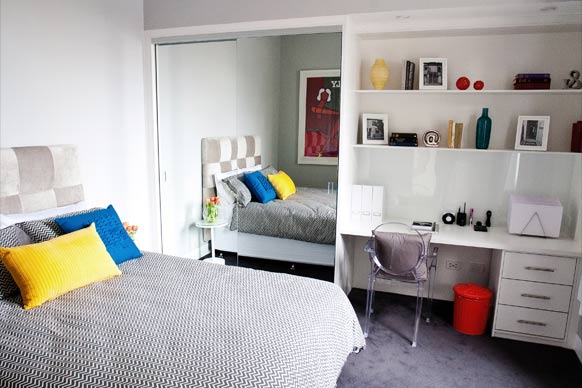 Bedroom / office, still plenty of room | Dan and Dani from The Block 2012 
A nook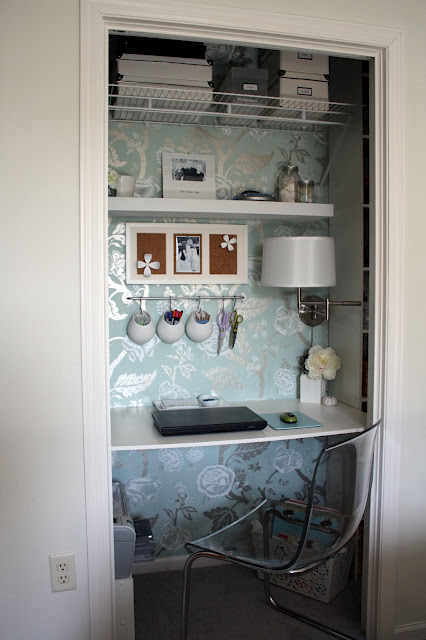 Such a beautiful wardrobe / office transformation | I heart Organizing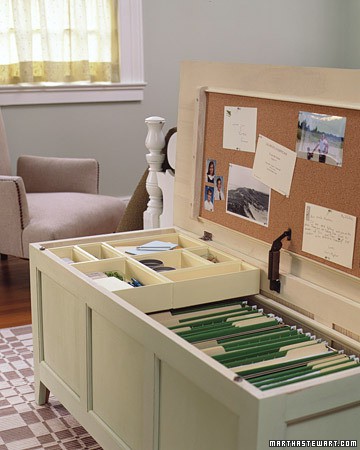 Turn a chest into a mini office, this is so clever!  |  Martha Stewart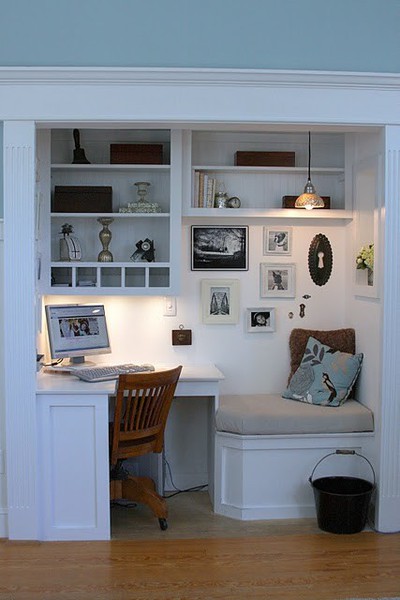 a little nook, image source unknown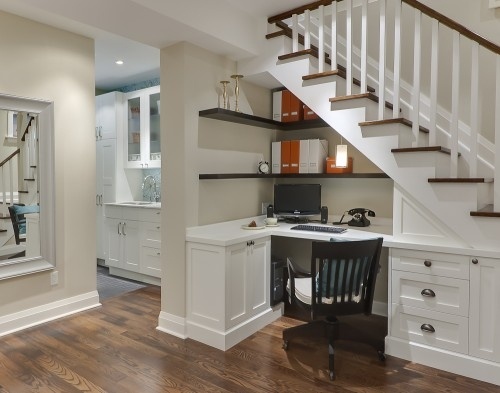 Clever use of space under a staircase | image source unknown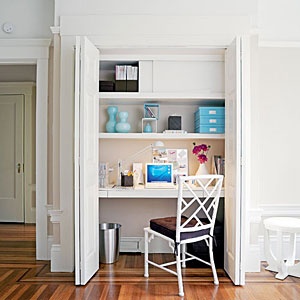 Closet becomes office | Sunset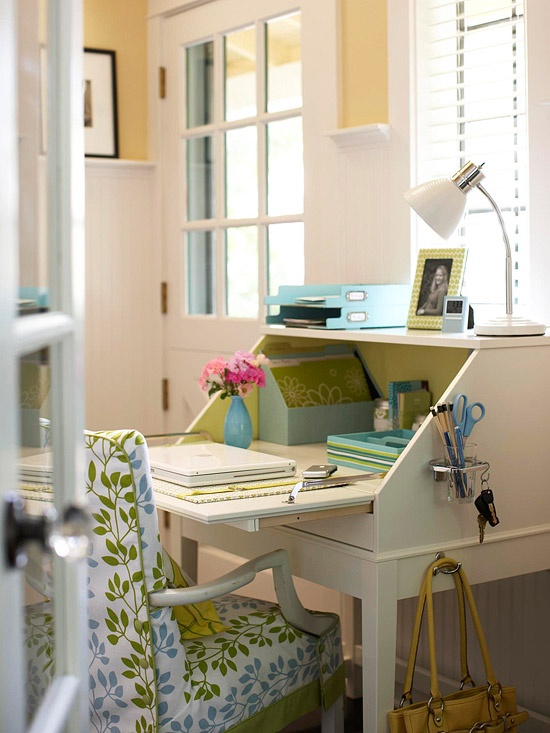 Smart use of a small space | BHG
Shared Workspace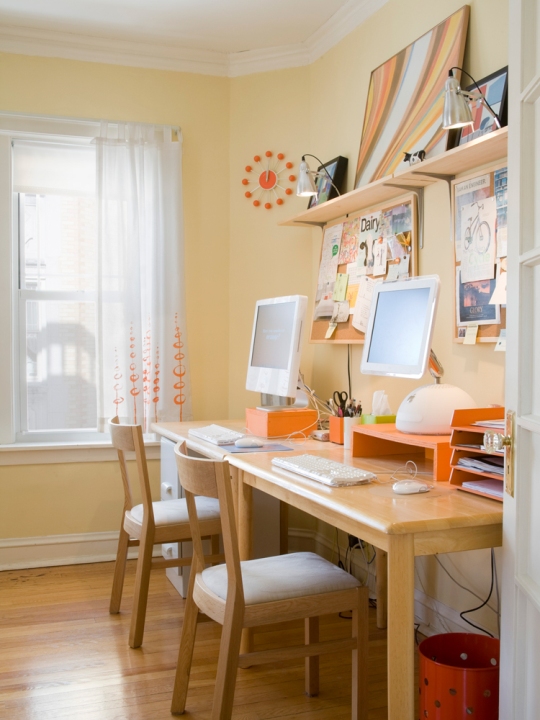 Functional shared workspace | Apartment Therapy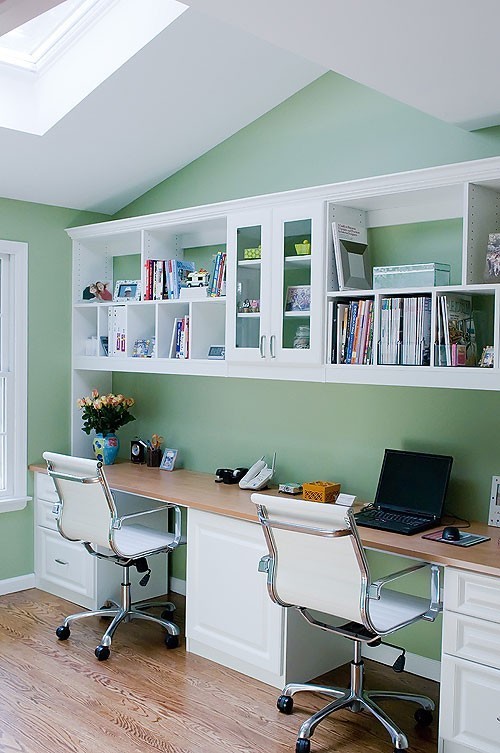 Shelving conveniently placed above  | Houzz