Now that you have gathered a pile of recipes that you are wanting to cook, let's get that pile organised.
This is my pile ready to organise.

YOU WILL NEED:
Expanding file approx $5.99 (shown above)
Labels
I purchased my file from Kmart.  You may already have a label machine at home such as a Dymo or you could use address labels cut in half or simply write on each divider with a Nikko pen.
HOW TO ORGANISE:
1. Label each divider as follows, or as you please:
Baking
Dessert
Beef
Chicken
Fish
Lamb
Pasta
Soup
Easy Dinner
Salads
Entertaining
Lunchbox
Easter
Christmas
2. Divide your pile of recipes amongst each category.
If you have a recipe you would like to use on both sides just file the recipe you are wanting to cook first.

Or create a photocopy of the page behind to then place in its own category.
3. Print this cover and place on the front of folder. Click HERE to download.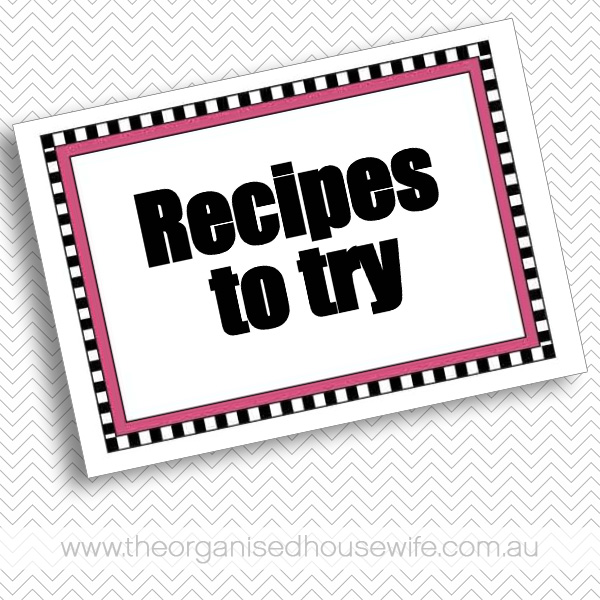 Now you will have a beautifully organised system for recipes you are wanting to try.
HOW TO USE:
When your not sure what to cook for dinner or you maybe feeling creative, go to this folder and choose one of the recipes you are wanting to try.
When you have cooked a recipe from the folder you have two choices:
You or the family don't like it, throw out the recipe.

You all love it, then this recipe is a keeper.  Place it into a family favourites recipe folder, which will be discussed in tomorrow's post.
Remember to always look on the back of the page, there maybe a recipe that interests you.

You could use the system above but use a ring binder folder with dividers.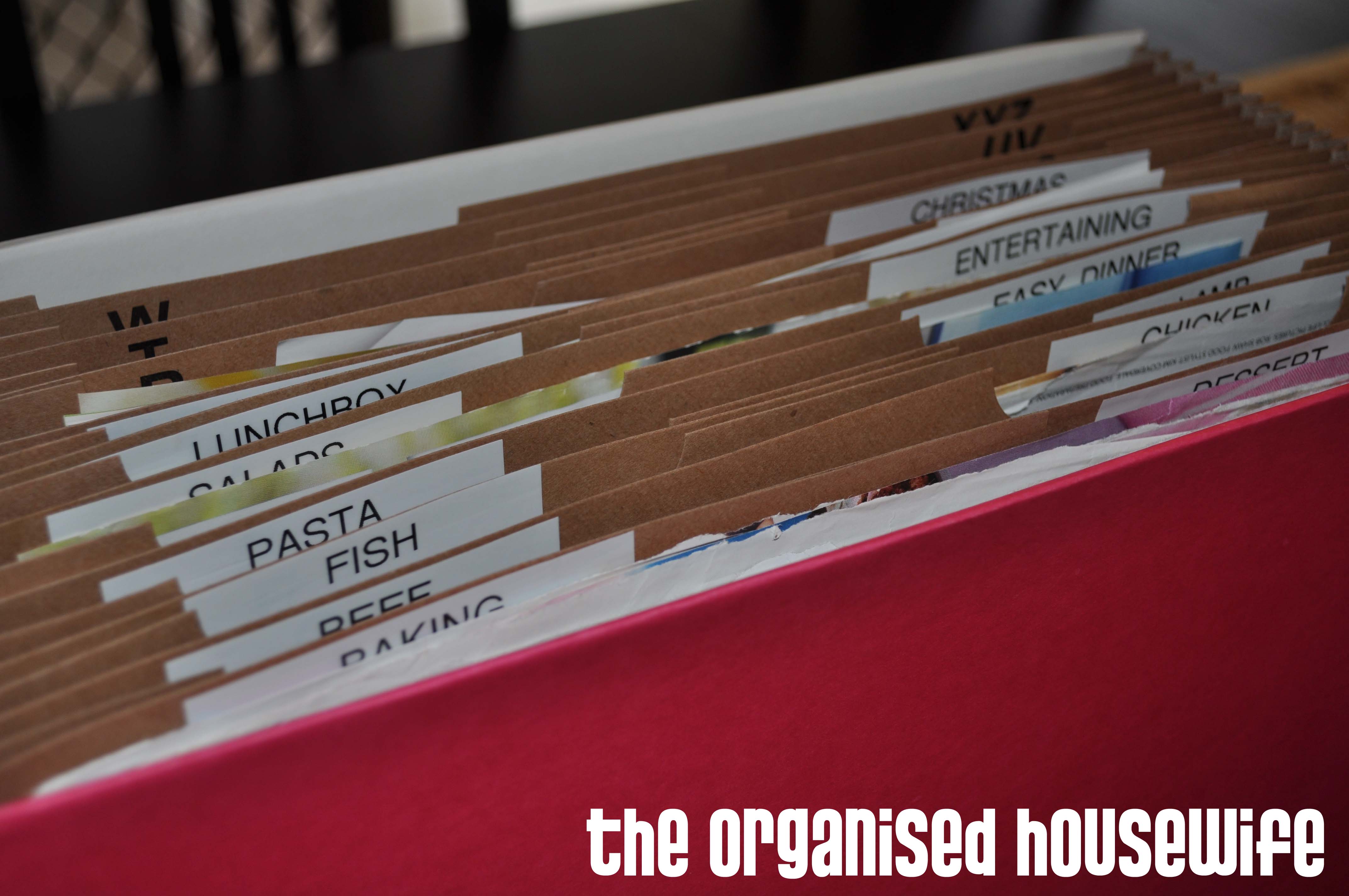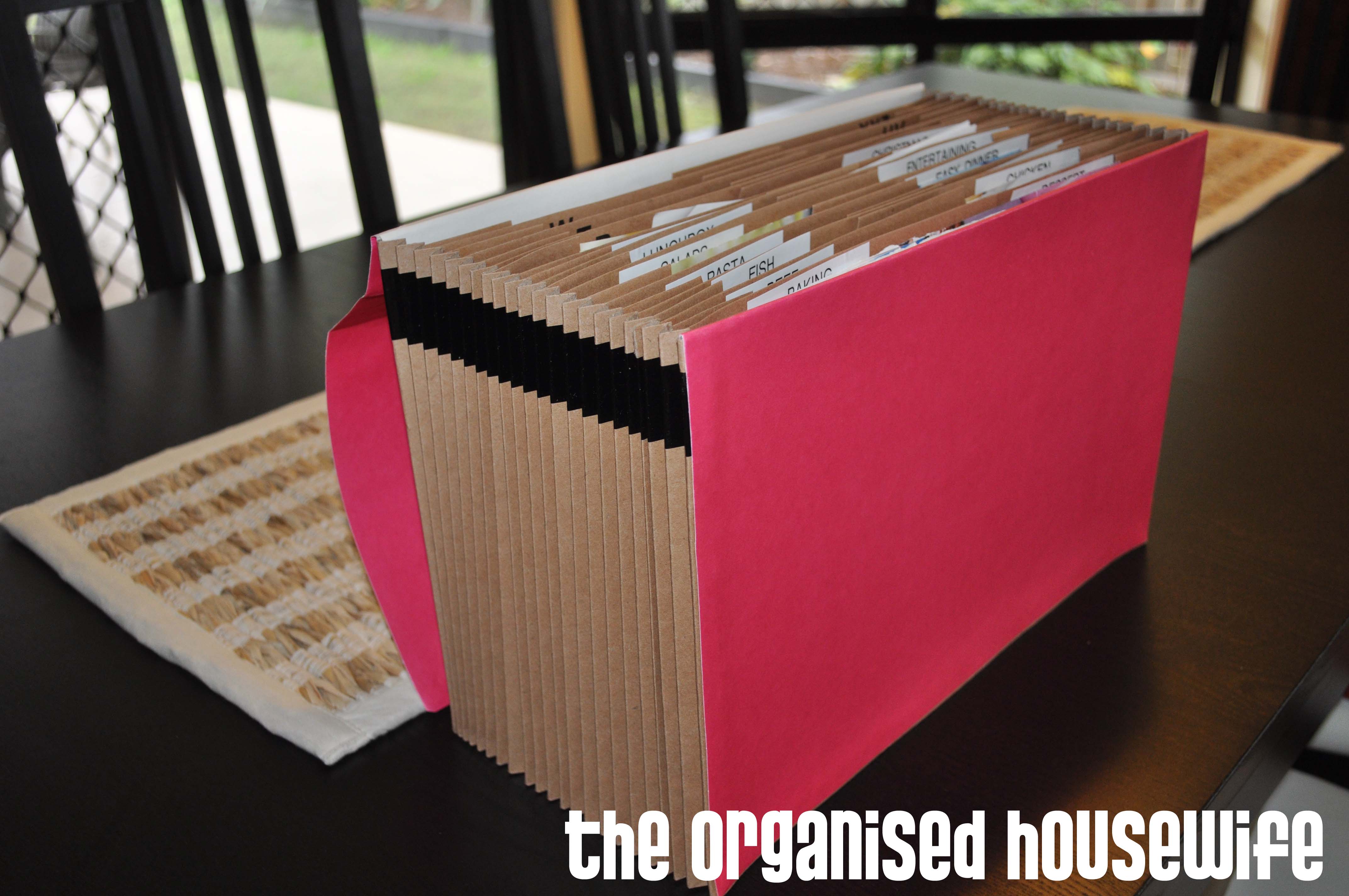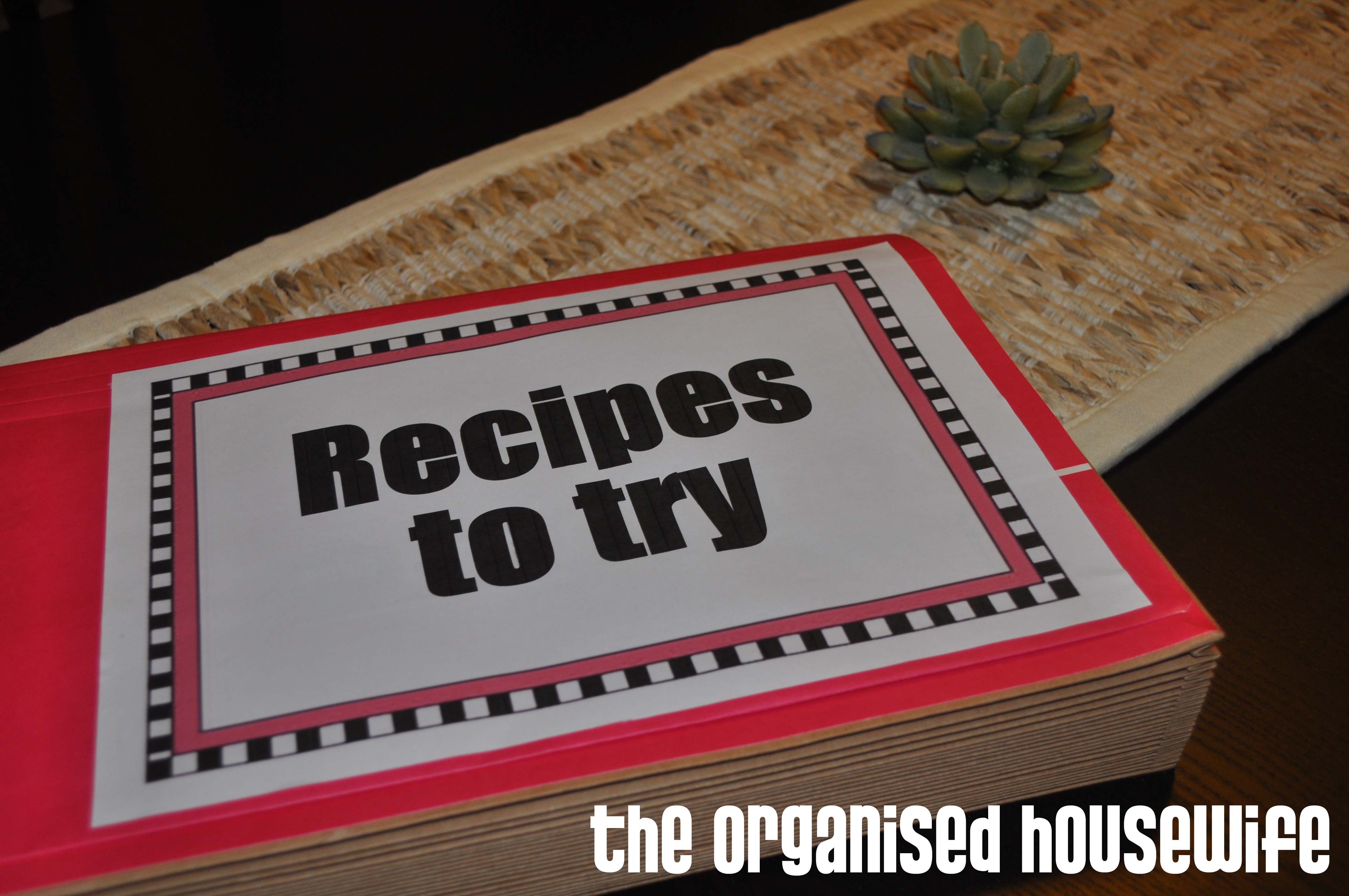 Once I have found a recipe that I love I move it to my Recipe Organiser
Recipe Organiser
Read more about the Recipe Organiser here