Over the past few weeks I have been spending some time out in the garden, it has been very neglected and while it was a little cooler I wanted to give it some TLC. Over the coming weeks I will share with you the different projects I have completed in my backyard.
POSTS FROM THIS SERIES:
From sandpit to a beautiful garden
Our trampoline garden
Our new Vegetables Garden
Growing seedlings & How to store and organise seeds
Organising kids pool toys
Creating a potting bench and organising my gardening tools

So I haven't shared my husbands shed with you, it's a mess!!  I tried to clean it out recently and I sorta got in trouble (in a nice way), the shed is his space, his domain, I get that.  He knows where everything is despite it being a disaster zone.  My main concern was the kids pool toys were hard for them to get to, they would throw the noodles into the shed and forget to close the shed door, then I just imagine all the creepy crawlies that wonder in their while the door is wide open.  We recently had a storm overnight and most of what was in the shed got wet as the kids forgot to close the door.  I was not impressed.
However, I wanted to find a better solution for the kids pool toys, a way for them to easily get to them and to keep them out of the weather, as the pool noodles disintegrate if left in the sun.  I have been wanting something by the pool to house all the equipment in for a while now.  I needed something big enough for the pool noodles, our pool area is in full sun all day so something that was resistant to the weather and won't fade, as well as easy for the kids to use.
I found a Suncast Resin Wicker Deck Box from LifeSpace they have a great range of different sizes and outdoor storage ideas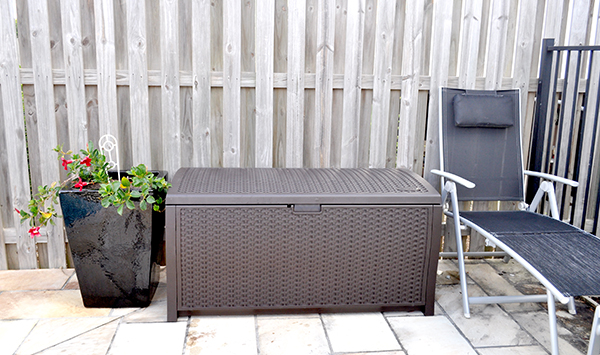 Looks like it was meant to be here all along, fits in perfectly and I love the wicker look!  The box has UV sun protection and is weather and fade resistant – will not rot or splinter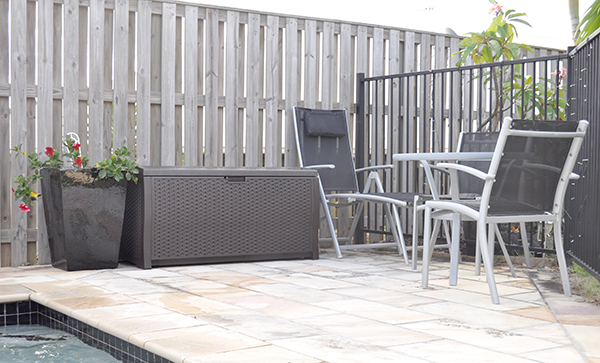 The lid is really light and easy for the kids to open and close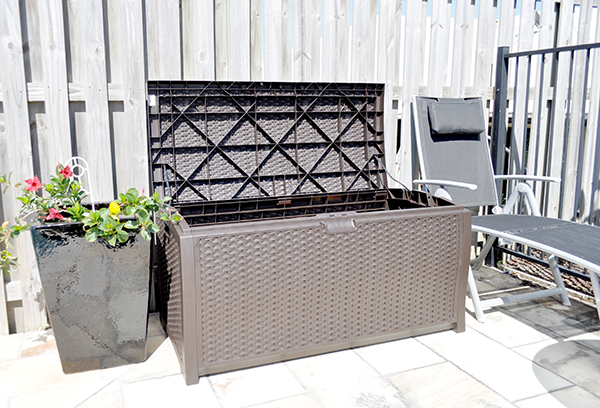 Fits the noodles in perfectly!  Now with plenty more room I can get them a few more pool toys as Christmas gifts.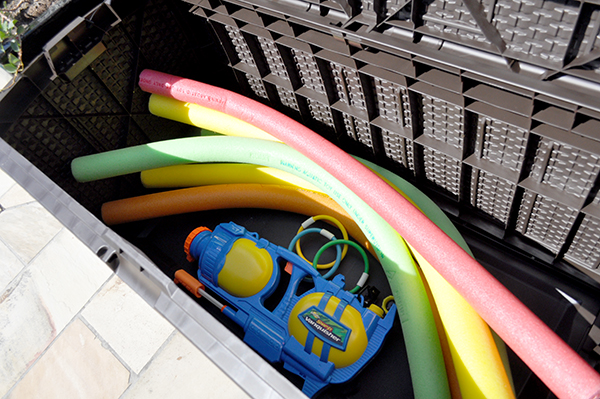 Loving these red flowers hanging over the pot!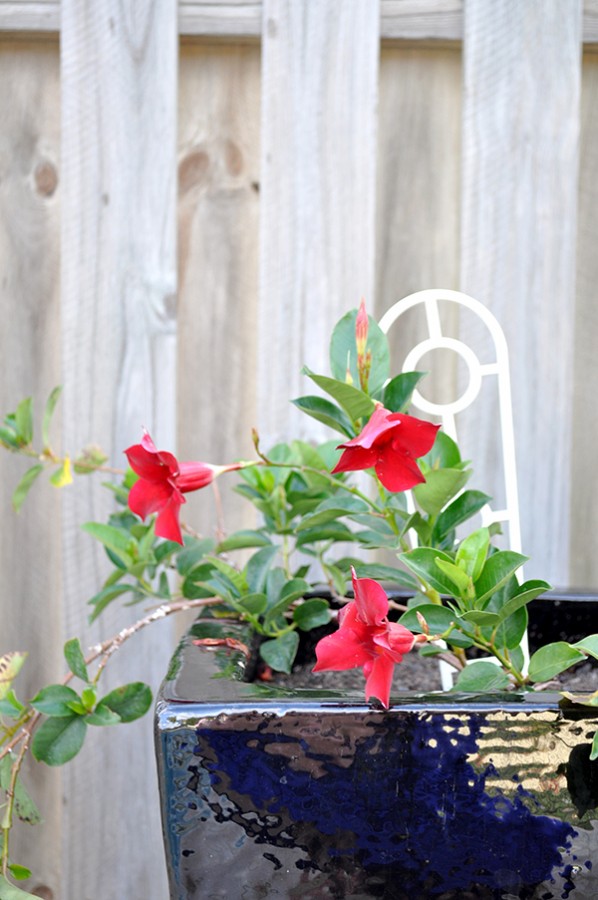 Find more details about the Suncast Resin Wicker Deck Box at LifeSpace