This is such a simple and easy idea to store your smaller cans of food in the pantry.  Turn a magazine holder on its side, place bobby pins through the end to stop cans rolling out. 
Idea credit:  PBJStories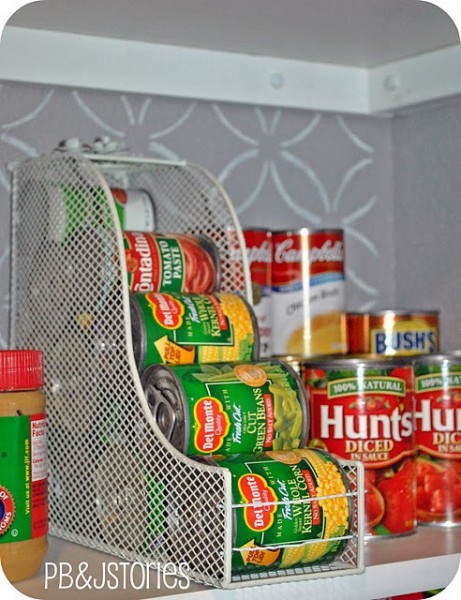 How do you keep all your can's organised?
7 THINGS I DO EACH DAY TO KEEP THE HOME CLEAN AND ORGANISED
Subscribe to my weekly newsletter to receive blog updates in our inbox + this FREE eBook sharing some of my top tips that you can adapt in your own home.