We recently upgraded our old TV to a flat screen, with that we also needed a new  TV unit.  I found a wonderful long unit to match the rest of our mahogany furniture.
Our iron basket used to sit nicely next to the old TV.  We previously kept it in the laundry but then we got our cat, so I moved things around in the laundry for her litter box to fit (she is an indoor cat).  I had the ironing hiding in a hamper which can also be used for storing blankets or cushions.  However, it was looking out-of-place next to our new unit.
I went in the search for some baskets to place in the middle of the unit.  The Mor-Stor Water Hyacinth Storage Baskets were a perfect fit.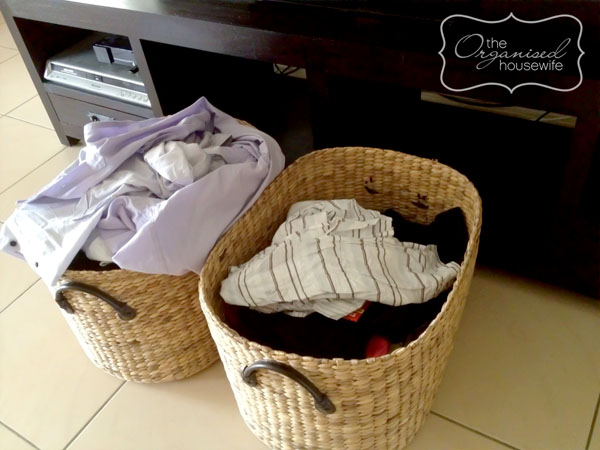 The Water Hyacinth Baskets are stylish and guests wouldn't realise that my ironing is hiding inside!  I have one basket for hubbies clothes and the other for the kids.  I don't buy clothes for myself that need ironing.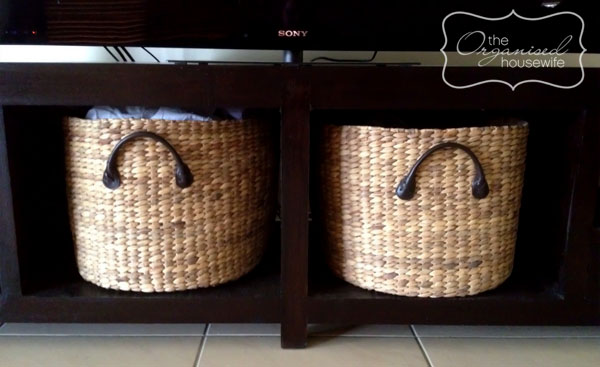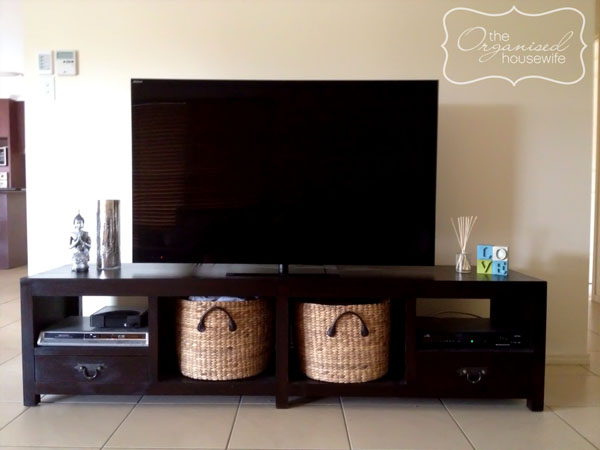 Where do you keep your ironing basket?