I absolutely love hearing from readers and finding out what ideas, tips and routines you guys have implemented into your home and life. I was lucky enough to receive an email from Nicole who was happy to share some of her storage and organisation ideas. She implemented some ideas from my site, but also came up with a few ideas of her own.  She has recently finished a major extension on her home and is since spending her spare time organising various spaces. Enjoy this reader's organised space and I hope you can draw some inspiration from her excellent concepts.
HALLWAY IDEA
I found some old frames from around the house as well as buying a few pretty baroque ones from Spotlight and spray painted them all a teal colour. This post from The Caterpillar Years was my inspiration (find it here) and I pretty much followed the same process, using hot melt glue to attach strong fishing line with mini wooden pegs to hold the artworks. I've used some 3M picture hanging strips to attach each of the frames to the wall (awesome for being able to get the frame exactly where I wanted it with no holes in the wall).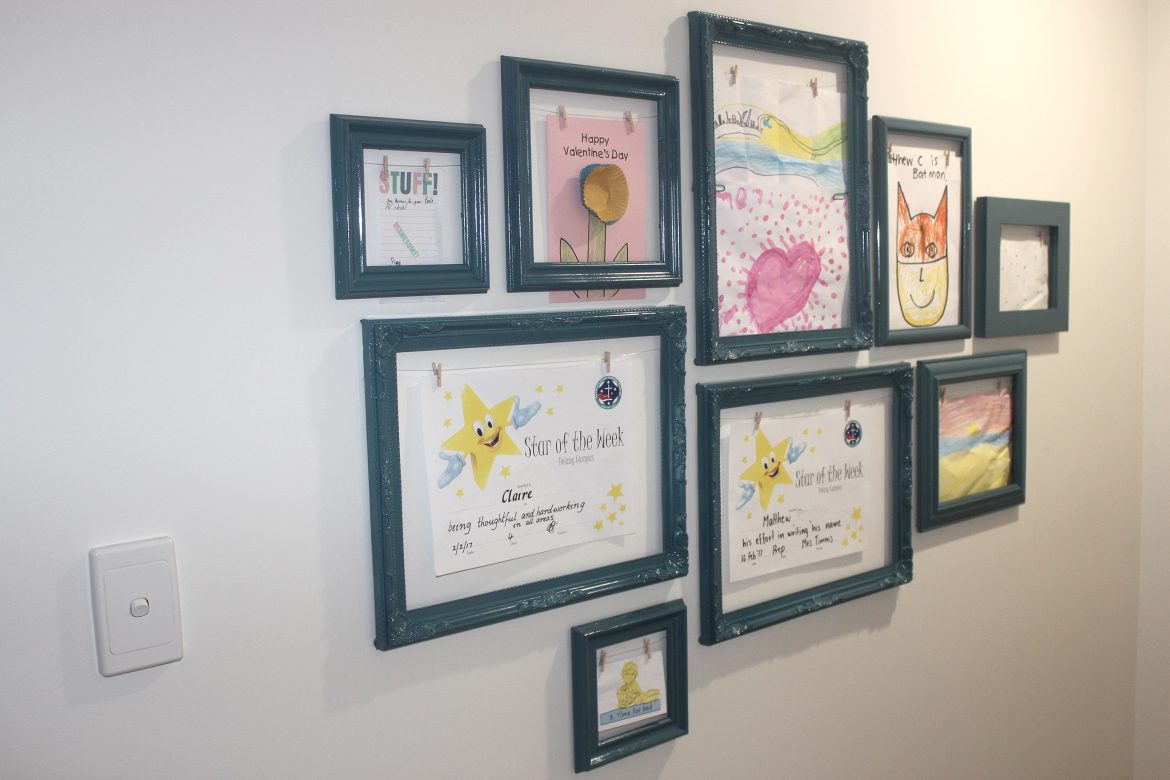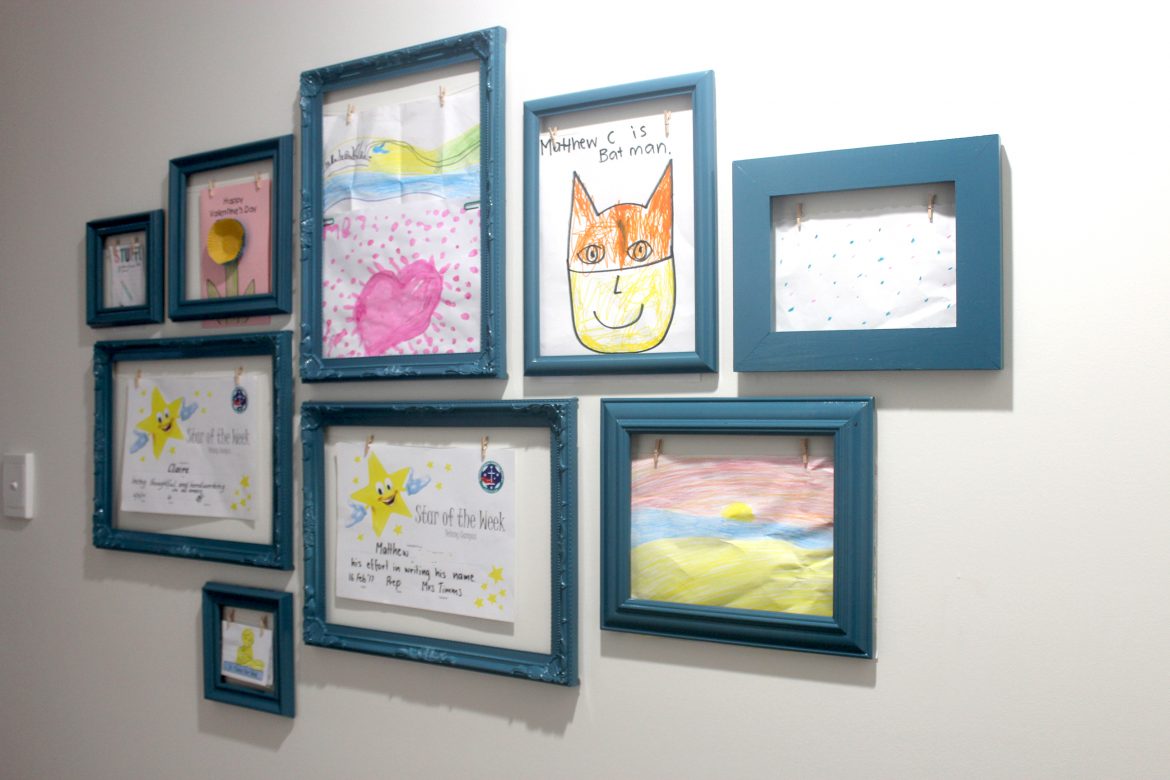 LEGO STORAGE
Another project that I did a few weeks ago was our Lego storage.  We had one of those under bed storage tubs with all the Lego pieces mixed in, so I grabbed some clear containers I had bought from Kmart (intended for craft storage). I had a set of 10 containers plus a few extras (they are all the Kmart home brand) and they fit perfectly inside the under bed storage tub so I have one container for each colour plus a few extras for leaves, people, flowers, and special pieces. The bigger base pieces fit along the side too. Now when the kids want to create, they can easily find the pieces they want. Hopefully they will also be able to put them away in the right boxes too!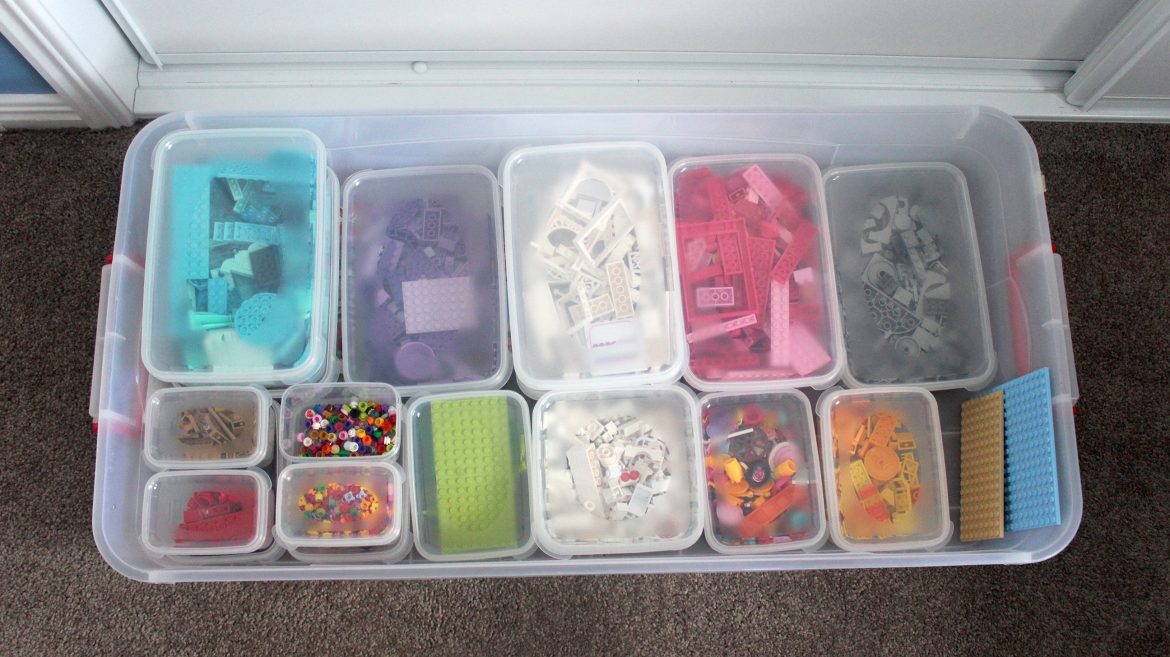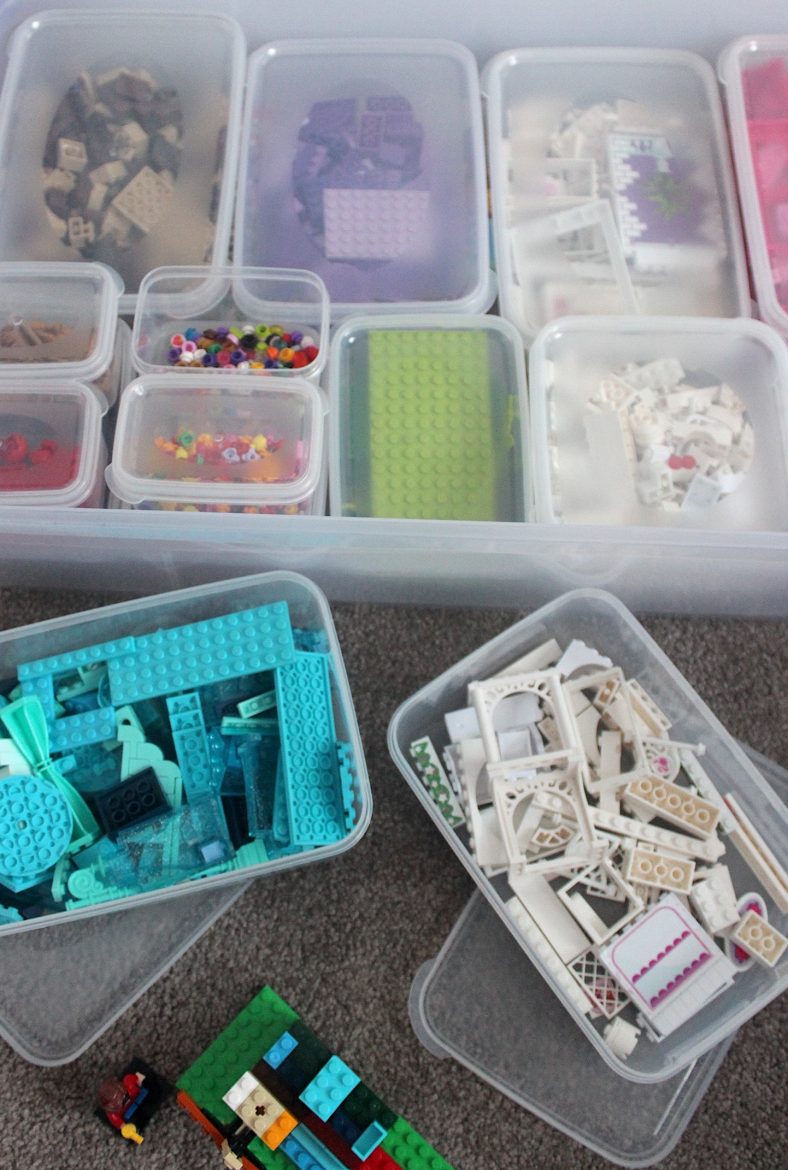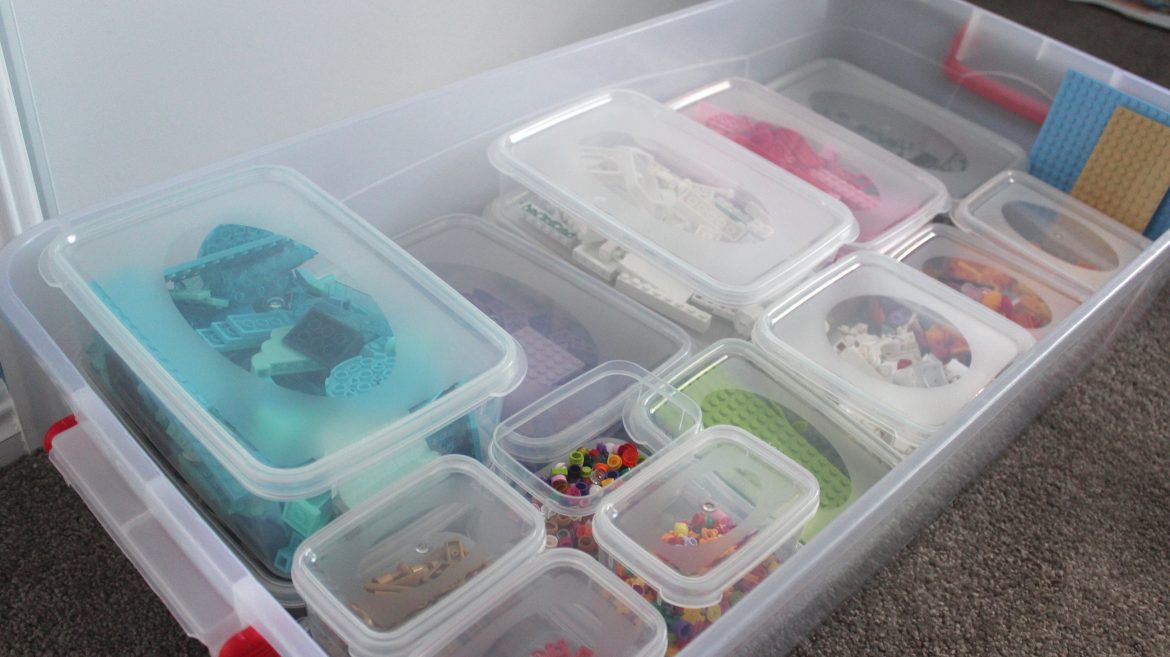 LAUNDRY
I've used a variety of Kmart storage boxes to organise my laundry cupboard – I added some labels so that we can easily find the right box, and the shelves are adjustable so I was able to get the boxes to fit well in each shelf. I've included photos of the other half of the cupboard as well where I store my ironing board, broom, etc.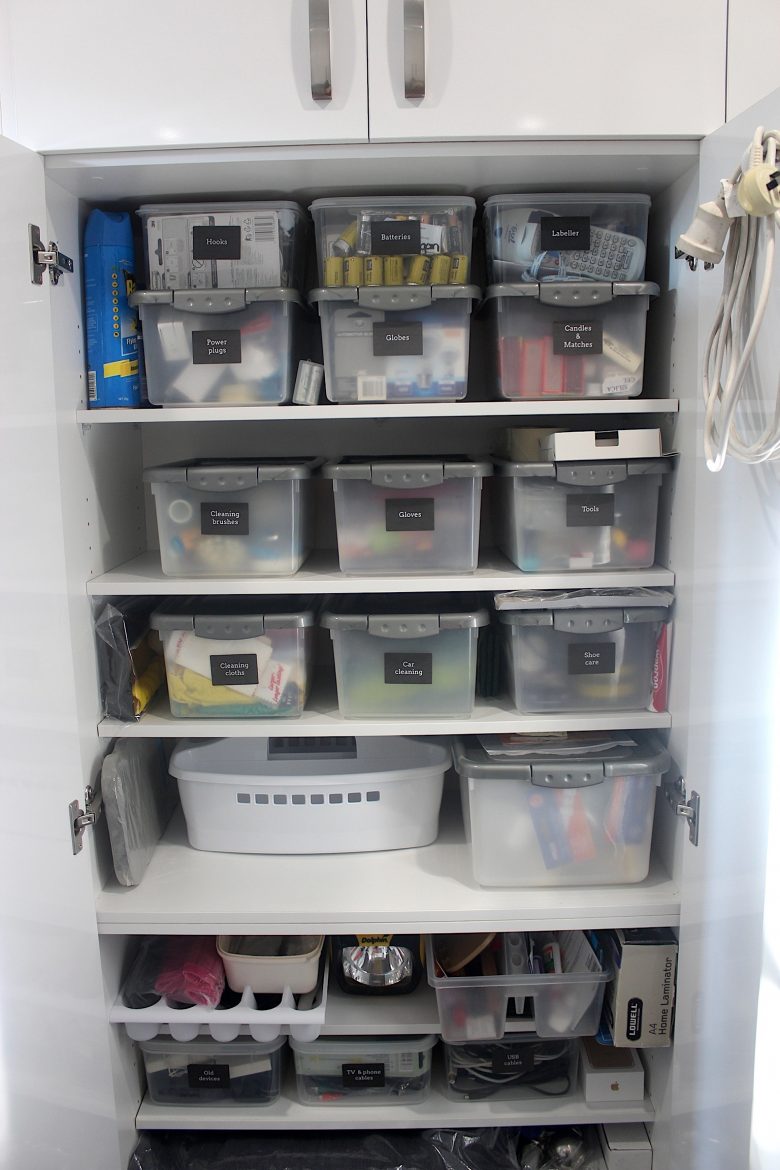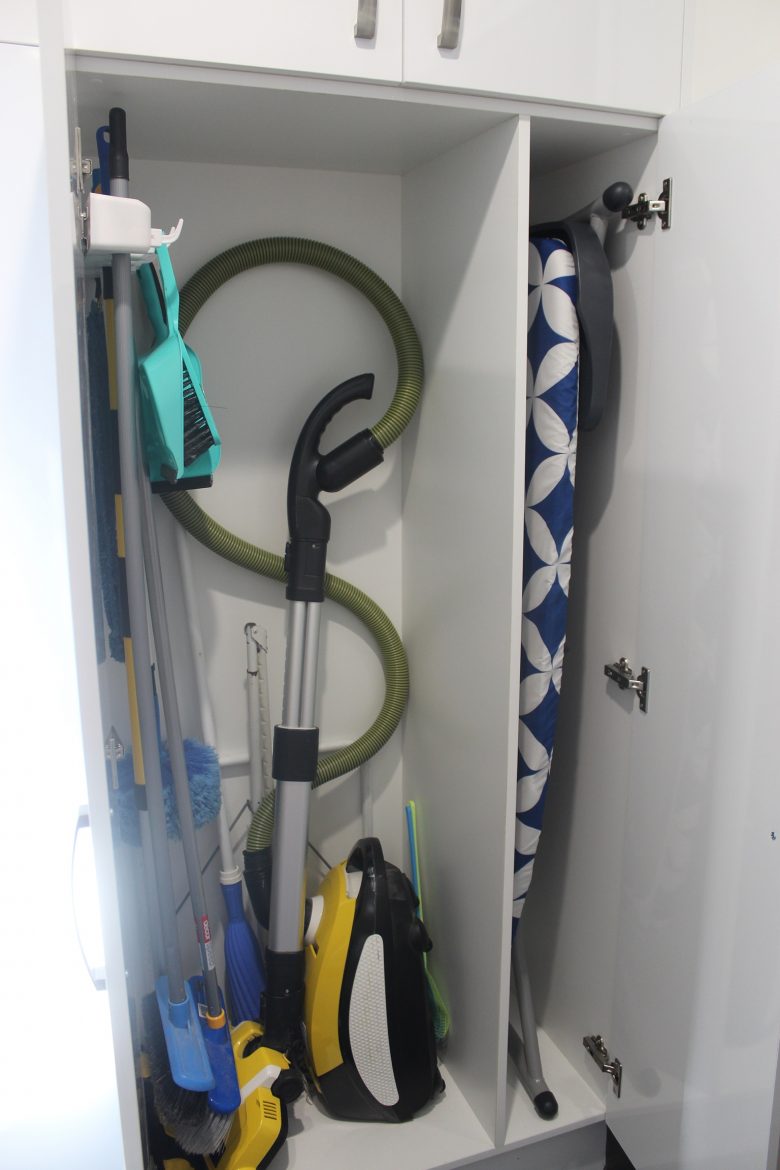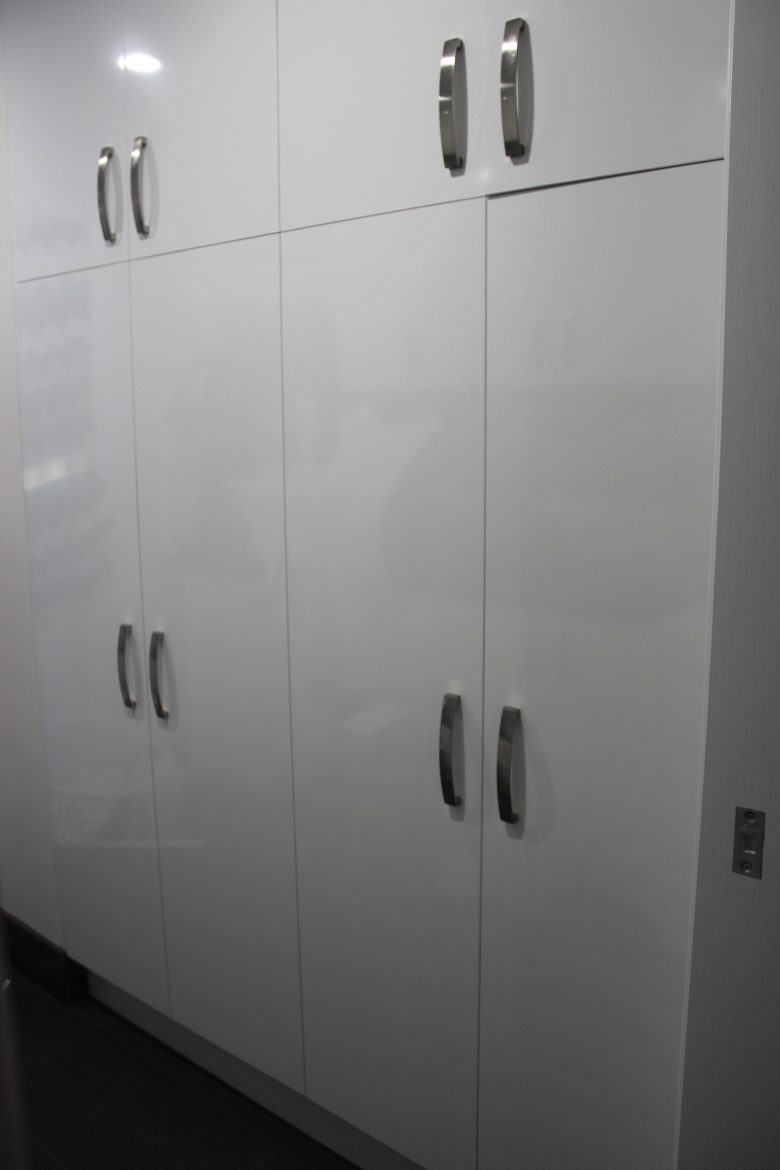 UNDER THE STAIRS
One of my biggest projects so far was the cupboard under our stairs. In the last week of January when the kids were heading back to school I decided to add cube storage shelves to keep their bags and shoes tidy and I'm really happy with the result. I saw some shelves just like this on your blog when I was looking for inspiration. Most of the cube shelves came from Bunnings but I wanted to use a step effect to follow the diagonal line of the stairs so I also bought a 'ladder' cube shelf from Super Amart to fit the space. I've added some fabric boxes to some of the cubes – the 3 kids have two shoe boxes each under their school bags and there are extra boxes for hats, winter woolies, and other bits and pieces. I've used the far bottom two cubes for wine storage and I'm also going to use a few cubes to store my filing system. This set up has really improved the usefulness of this storage space and I'm so happy with the end result.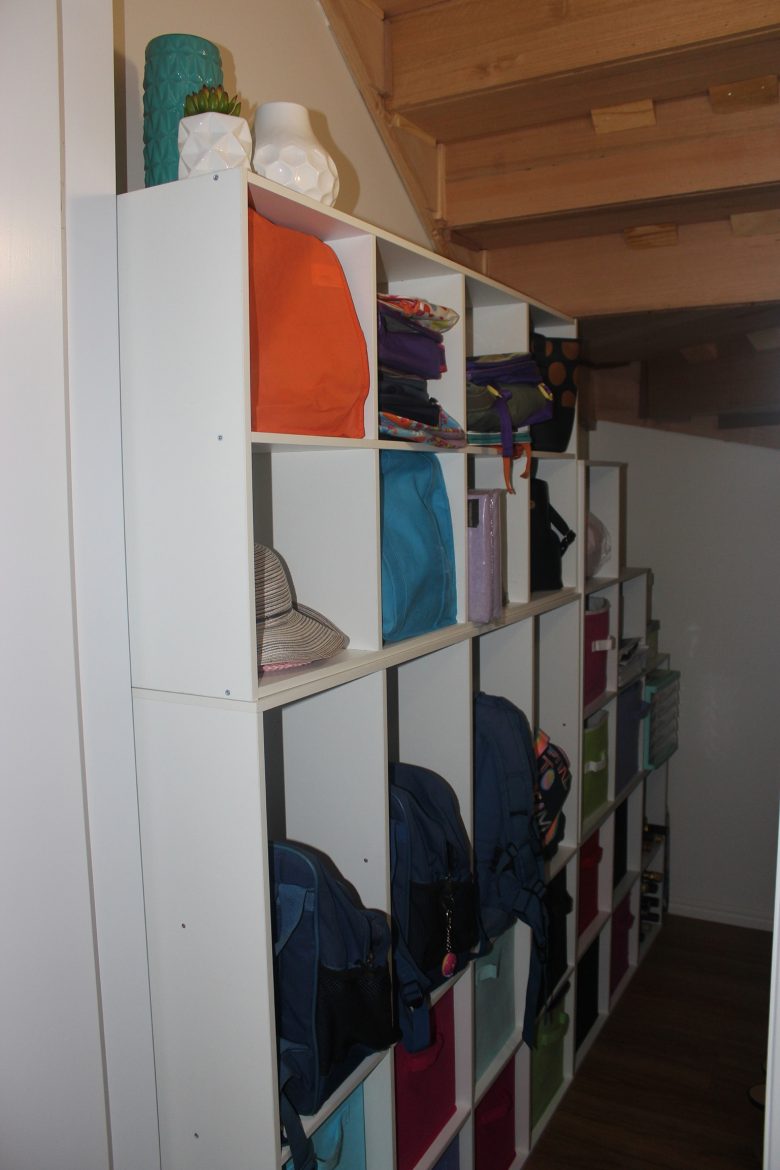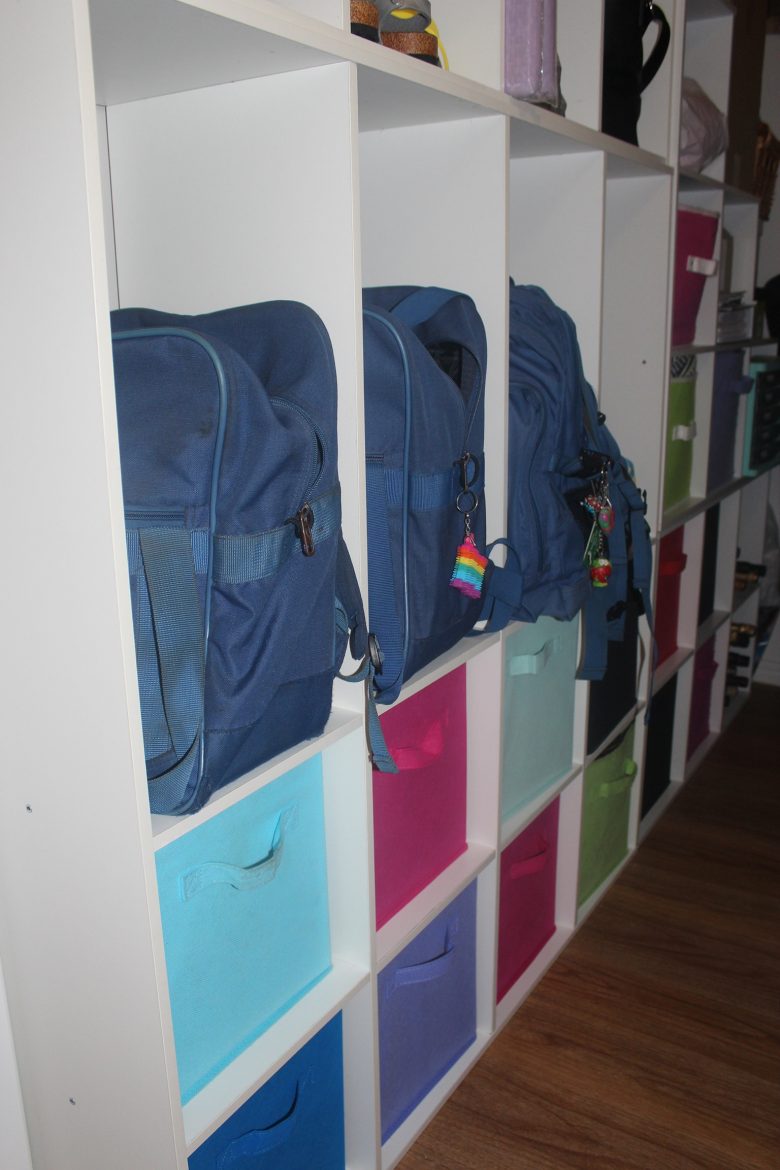 HAIR DRYER
I've attached a hair dryer and hair straightener holder with the included suction caps on the inside of the cupboard door, and they fit perfectly. Now my dryer and straightener are in easy reach, and aren't taking up valuable cupboard space. I bought these both from Kmart for $5 each so its a really cheap storage solution and so far the suction caps are holding up well. They are available here.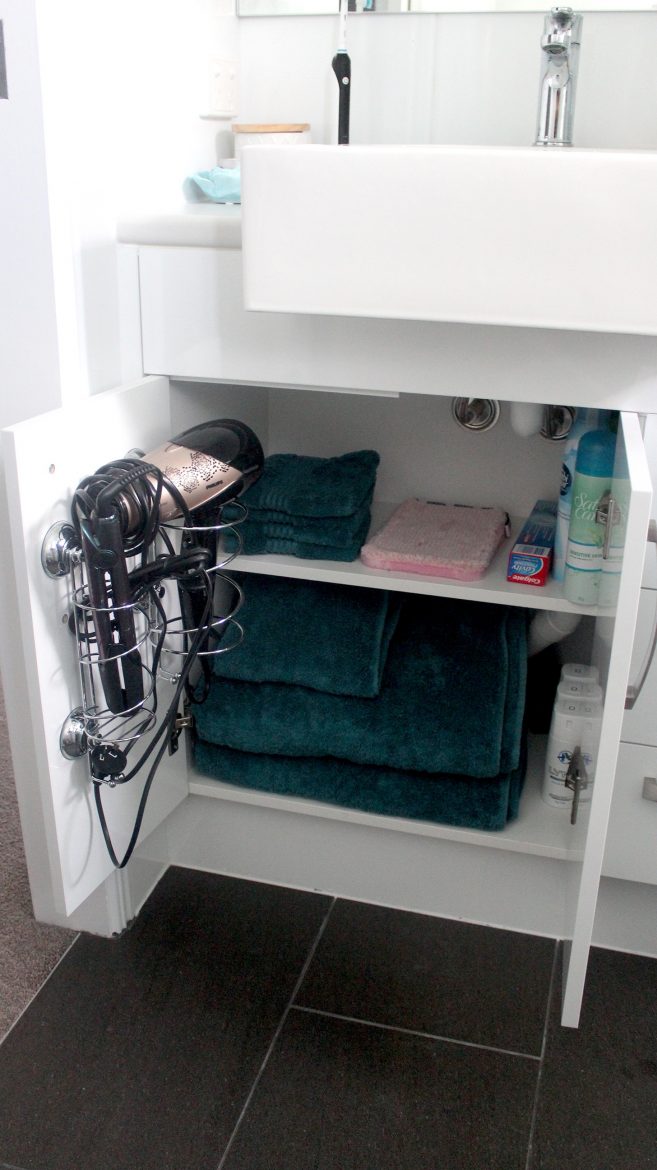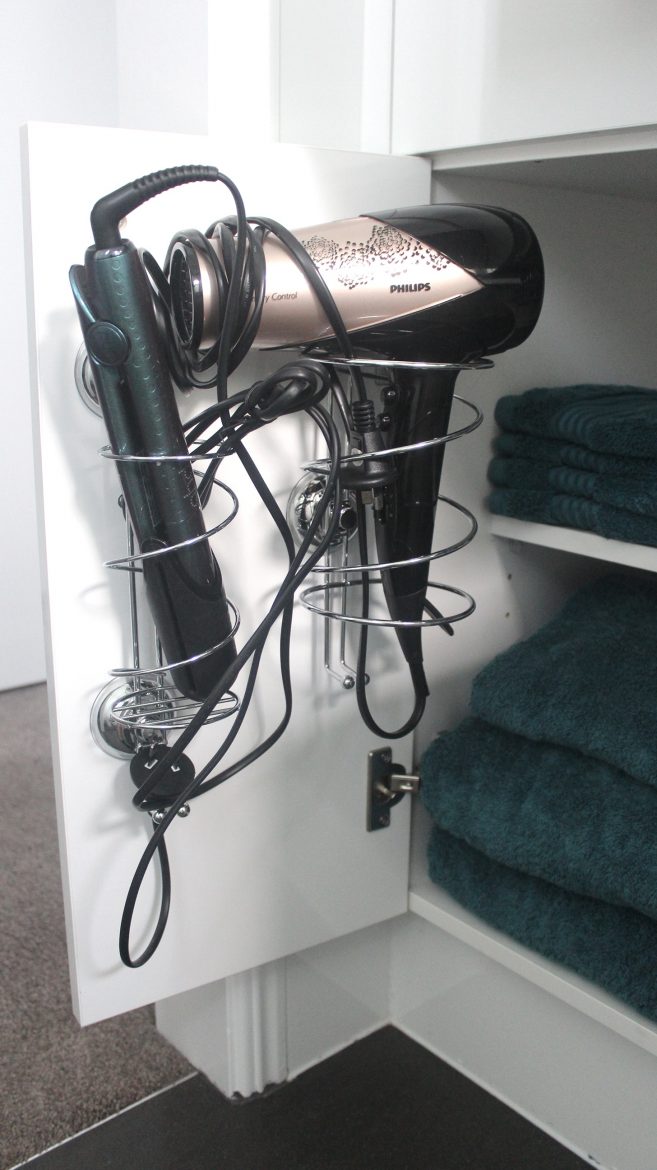 Please feel free to share some of your own ideas and photos to my email: [email protected] I would love to hear from you!
I hope you were inspired by Nicole's ideas.