Create an organised gift space, like a cupboard or a container, where you keep supplies for gift giving and some back-up present options so you never have to make a dash to the shops to get a last minute gift.
There is nothing quite like the gift of giving and, you know me, I like to be organised and prepared for any occasion that life throws at me. If this sounds like you too, you'll appreciate the blessing of a gift cupboard/tub/area/shelf. I have a shelf, but I just call it a cupboard.
A gift cupboard is a well-stocked space filled with gifts, cards and wrapping for all your celebration needs. If you have the space, you could even set it up as a gift wrapping station! It ensures that you will be prepared for children's birthdays, spur of the moment invites and any last minute gift emergencies. If you don't have young children, it is also a good place to stash items for Christmas that you pre-purchase throughout the year.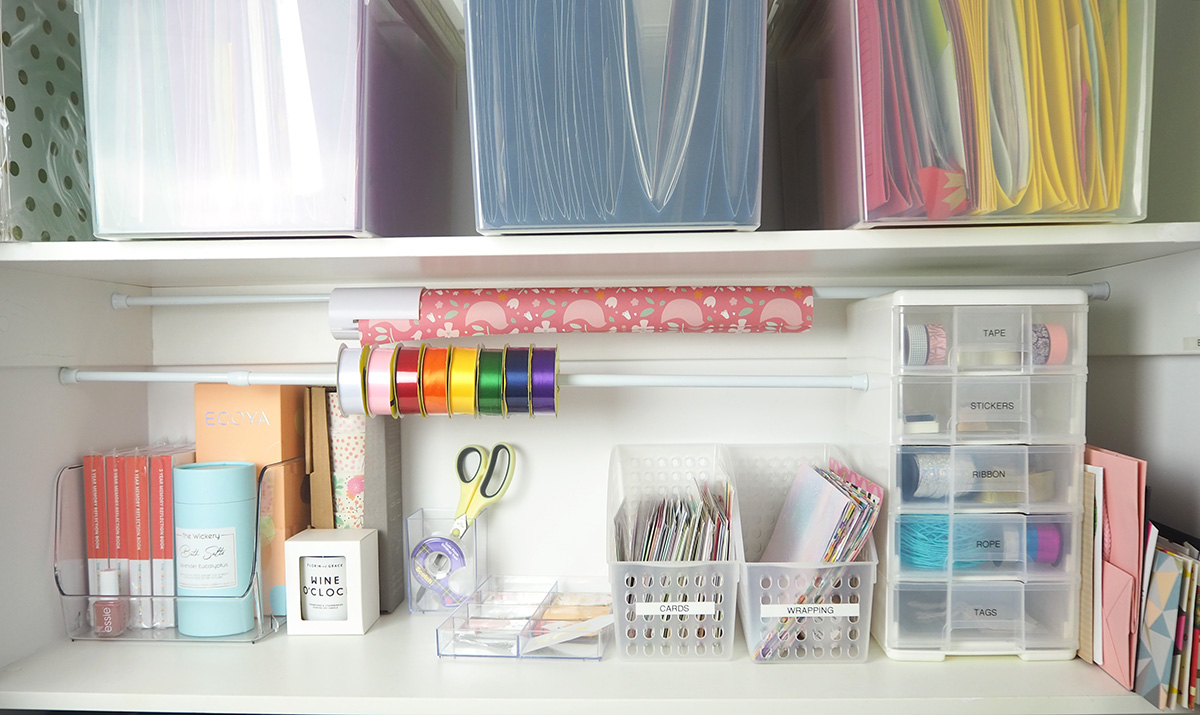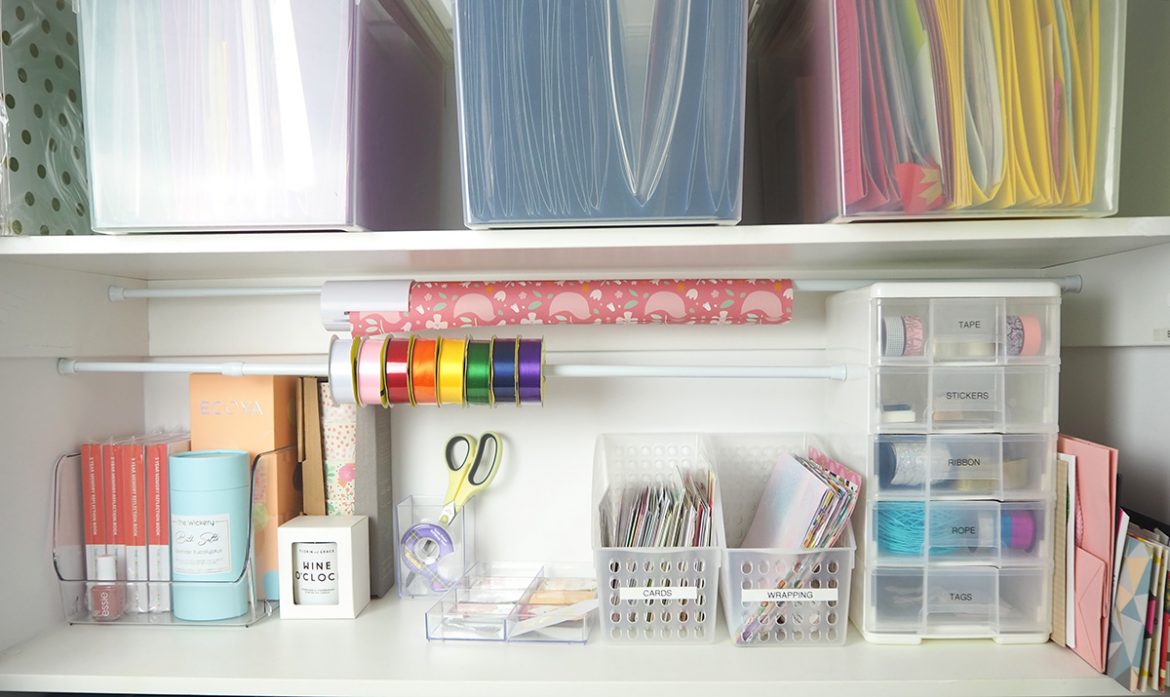 I use a shelf in my hall cupboard to make gift giving easier.  I plan out everyone's birthdays, buy gifts especially for them, and a few gifts for those 'emergency occasions' and store them here (except for my kids, I hide them haha).
With a little planning ahead, it helps to make giving presents an easy and relaxed process.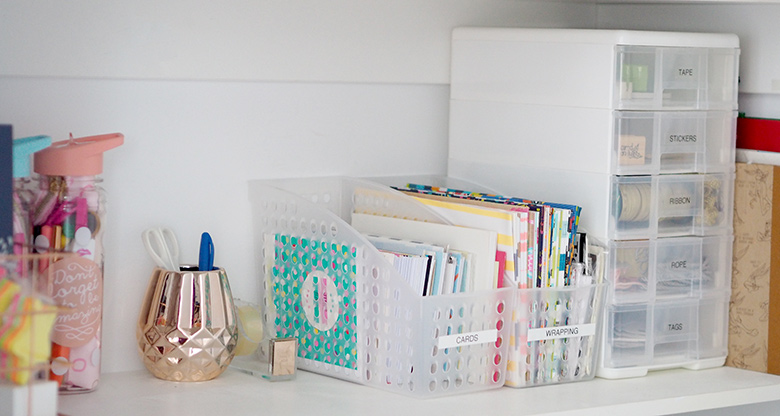 STEPS TO CREATING AN ORGANISED GIFT CUPBOARD, SHELF OR TUB
CREATE A DESIGNATED SPACE
Create a designated box, shelf, drawer or cupboard to tidily stash away gifts and all your gift wrapping supplies.
CREATE A BIRTHDAY SCHEDULE
I have a printable, which I have stuck onto the door cupboard of my gift cupboard. I look at this at the beginning of each month, browse the current and following month, make a plan of gifts I need to organise and set aside time to do some physical or online shopping.
HAVE A SUPPLY OF WRAPPING PAPER AND RIBBONS
Having a stash of wrapping paper and ribbon for gifts can be tremendously beneficial. It allows you to add a personal touch to your gifts, making them more special and memorable. With a variety of designs and colours on hand, you can tailor the wrapping to the occasion or the recipient's preferences. Additionally, it's highly convenient – you're always ready for last-minute gift-giving occasions or unexpected events. No need to rush out to the store; with your own supply, you can wrap presents at your leisure. Plus, buying in bulk can save money in the long run.
HAVE A SUPPLY OF CARDS
Keeping a stash of birthday cards on hand can be incredibly helpful. It ensures you're always prepared for upcoming birthdays without the stress of last-minute shopping. Plus, having cards ready at home means you can take your time to write a meaningful message, rather than hastily scribbling something in the store.
KEEP TOOLS HANDY
with strict instructions, the tools I have in my gift cupboard are to NEVER be removed. I find it so much easier to wrap a present when I have everything easily on hand
HAVE A GIFT STASH
 I like to keep a stash of gifts on hand for when kids are invited to friends' birthday parties, as there always seems to be a party around the corner. I also keep all the presents that I have planned for upcoming birthdays here, ready to wrap when needed. I like to buy gifts 1-2 months in advance. This helps me stick to a budget (love when I find it on sale) and find something that I know the recipient will love.