This post is sponsored by Nuffnang
The bathroom always needs a regular clean especially if you have children splashing water all over the vanity top when washing their hands, toothpaste splats on the mirror, towels that are dirty from the mud on their feet or the paint brushes they cleaned in the basin, maintaining a clean bathroom is a daily job.
Over the next week or so I will be taking you on a journey to get your bathroom organised and clean.
Below is a photo of the kid's bathroom. I love orchids, for me they give a really calm feeling and look gorgeous. Even if the bathroom gets a little messy the orchid still makes it feel somewhat tidy.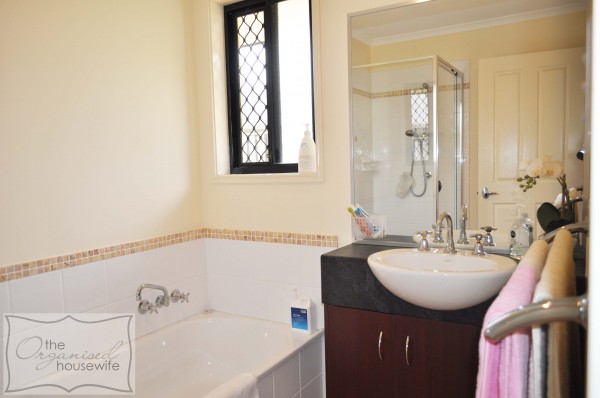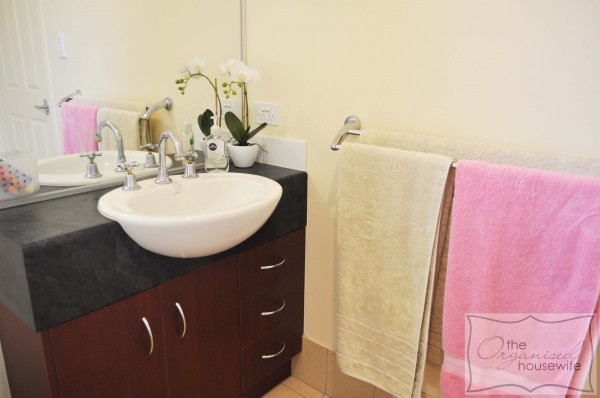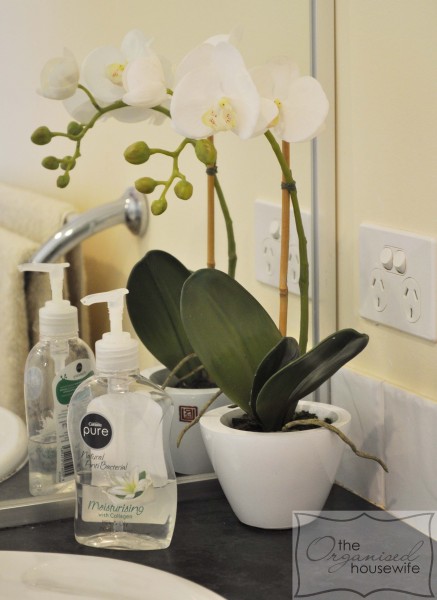 What I didn't mention above is the shower…if you don't clean it regularly, it will make the task so much harder each time. By giving it a quick clean often this will help reduce the amount of time you spend having to scrub later.
Sadly I have an allergy to highly scented products such as perfumes, deodorants, candles, aromatherapy oils, lotions, room deodorisers etc and quite a few cleaning products. For this I am so very thankful that my husband from Day 1 has taken on the duty of cleaning the shower and oven as I find these are the 2 areas in the house that need the most highly smelling chemicals to clean. As he works very long hours and I don't ever like to nag him I have been trying to find something suitable for me to be able to clean the shower. Recenlty, I have come across a fantastic new product that I will be able to use, I'll write up a review and share with you soon….stay tuned!!!