Each Sunday I email or post on facebook the daily task of preparing for the week ahead, and one of the tasks is to sync your phone with your calendar.  I have had quite a few requests with needing help on how to do this, so hopefully you can find my tutorial easy to understand. There maybe a different way, easier, better, but this is my way….
I LOVE my iPhone (I am a little nuts for anything 'i', iPhone, iPad, kids iPods).  I have an iPhone and iPad.  As an example of how I use my calendars, I keep my outlook calendar up to date at home, if I am phoning at home to book doctors appointments I add it directly into my Microsoft Outlook calendar.  However if I am at the Chiropractor or hairdresser and need to book in my next appointment I can check when I'm free and add it into my phone calendar.  Therefore i need to sync my phone with outlook to keep them all current.
How to sync outlook with iPhone/iPad
1. Syncing process happens in iTunes, when you plugin your iPhone to your computer, iTunes should automatically open.
2. You may find that it will synchronise automatically now that it's connected, however if it doesn't you can follow the instructions below. 
3.  Find your iPhone under the devices section in the left sidebar, click your device.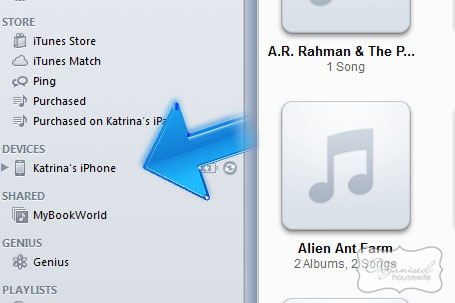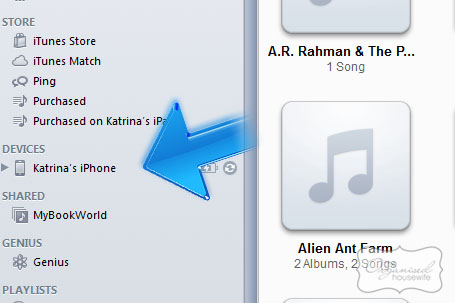 3.  Click on the info tab.
4.  Then find calendars – sync calendars with and choose outlook (or your preferred option).
5. Then click Sync.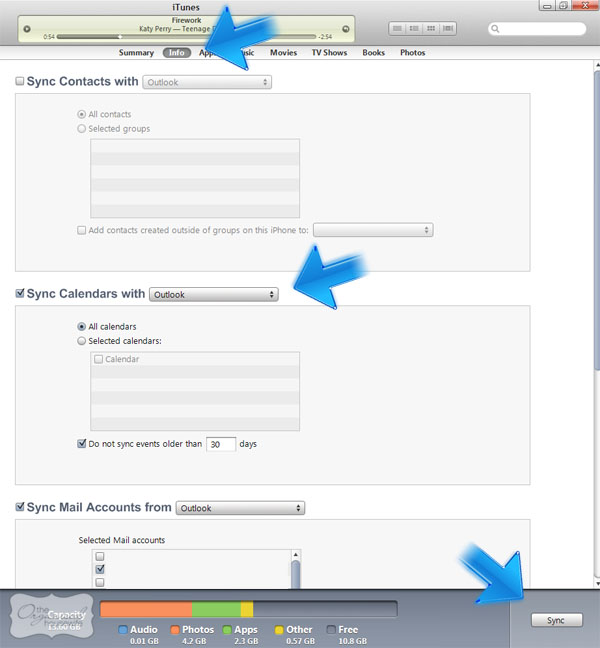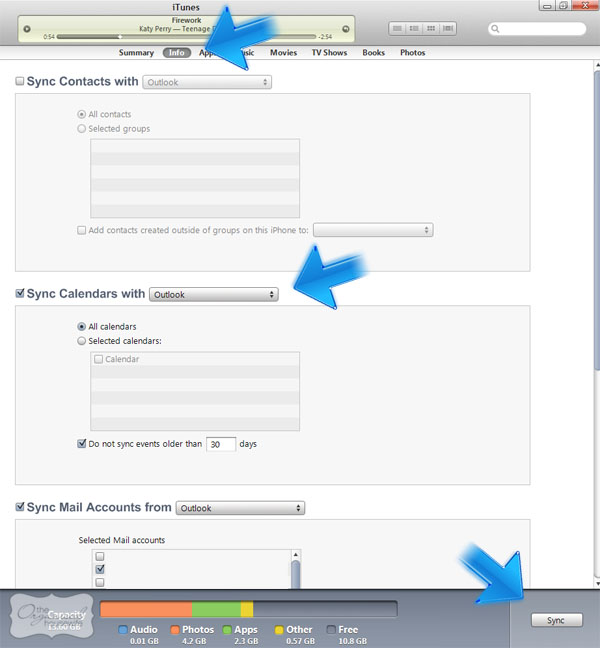 Do you have a syncing tip?