I mentioned recently how it's a struggle to find the perfect gift for somebody that has everything.  A calendar is always a great choice, however sometimes hard to choose a design that they will like eg a dog lover may not enjoy a cat calendar.  But a motivational calendar will suit everybody.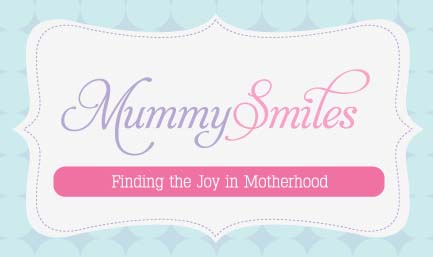 Natalie, the wonder women behind Mummy Smiles blog started the Smile it Forward Campaign to create awareness and a community for women and children that need help from domestic and family violence.  A place for friends or family to find guidance to support their loved in need.  The Smile it Forward campaign has already helped many women/families with donations of toys, stationery, books and more.  All offering a smile to those who need it most.
…for every Mother who has lost her smile, there are hundreds of women who will gently give her one of their own. ~ Natalie Birt
Natalie, created the 2012 Smile it Forward Calendar with motivation in mind…never forget to smile, be more do more… a few words each month to inspire you to make a little change.  $2 from the sale of each calendar is donated to the 'A Start in Life' charity.  
The calendar is A3 size and very easy to flip through, can easily be hung on the wall.  The boxes are big enough to write in birthday's, holiday's and other special occasions.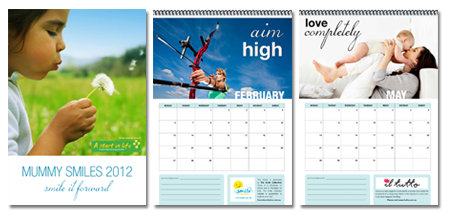 Purchase the calendar to help you organise 2012 or as a gift to give a special friend or family member.   Purchase the 2012 Smile it Forward Calendar HERE
Mummy Smiles: Blog | Facebook | Twitter