Apple released details last week of the new iPad's being released, just in time for Christmas!  I love the look of the new iPads, they come in silver, gold or Space Grey. The iPad 2 is said to be alot more powerful, better graphics and improved battery life (up to 10 hours).  Like I have mentioned before, I don't go anywhere without my iPad. Learn more about the new iPad air 2 here.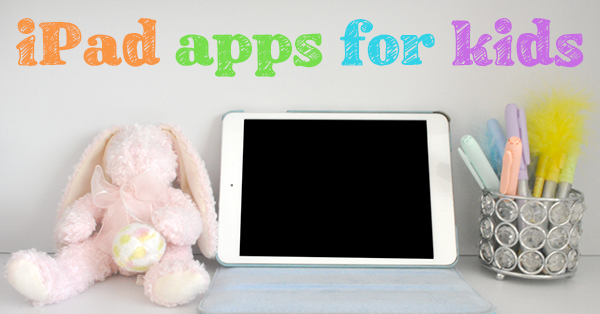 Technology has changed so much since I was a child, I remember when I was younger the in thing was Donkey Kong, one single game per handheld device. Ooh that game was so much fun.  But now with iPads and other devices the kids have such a huge range of games to choose from.  I've asked my kids to share with you their favourite iPad/iPod apps, a mix of fun and educational.  I really love the concept of the math game Tiny Shop Burgers, you take the customers order, add up the price of say chips and drink, they give you $10 and you have to give the correct change, it uses Australian currency so really good for kids to improve their money skills.
My kids favourite iPad apps
Clash of  Clans
Clan Wars! Crush enemy clans in clan versus clan battles. Lead your clan to victory! Clash of Clans is an epic combat strategy game. Build your village, train your troops and battle with millions of other players online!  Download iPhone/iPod or iPad.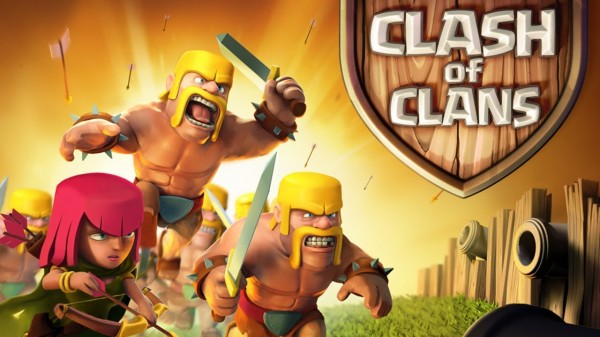 Lightbot – programming puzzles
Lightbot is a programming puzzle game- a game whose game mechanics require using programming to solve levels.  Simply guiding a robot to light up tiles and solve levels using commands, Lightbot cultivates a real understanding of procedures, loops, and conditionals for players.  Download iPod/Phone or iPad.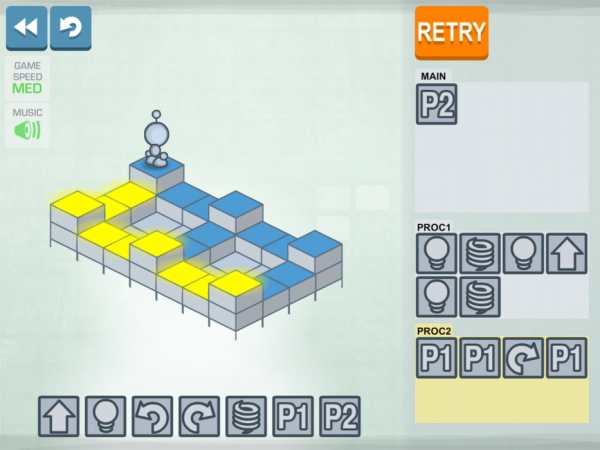 The Simpsons tapped out
Aliens have arrived in Springfield with plans to attack! Uncover their plot and save your town! At least until the government finds out and covers this all up.
Squish the alien invaders and collect probes, ray guns and more to earn special prizes
Trick-or-treat with more characters than ever and craft unique limited time items
Compete with your friends on NEW LEADERBOARDS and see who can squish the most aliens
Enjoy new characters, buildings and decorations and rediscover missed prizes from last year
THIS GAME IS LIFE-RUININGLY FUN! Homer accidentally caused a meltdown that wiped out Springfield. D'OH! Now, it's up to you to rebuild it! From the writers of The Simpsons, tap into a city building game that lets you create your own living, breathing Springfield… for FREE.  Download iPod/Phone or iPad.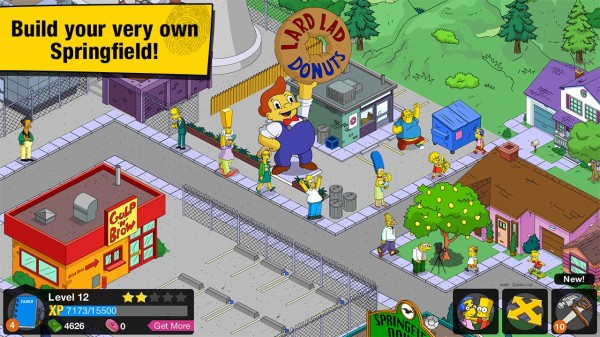 Piano Tiles
Watch your step, DON'T TOUCH ON ANY WHITE TILES! This is the core rule of this addictive game. Sounds easy? Give it a try, and see how well you stack up against your friends. Download iPod/iPhone or iPad.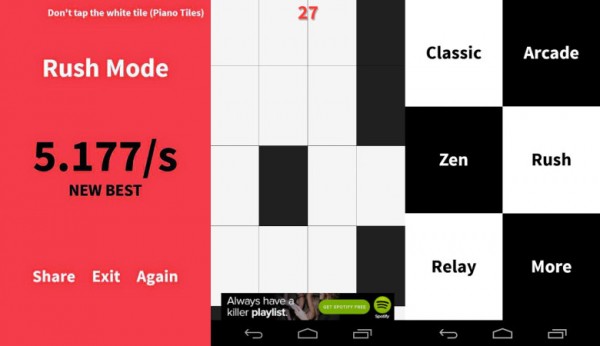 Didakto Times Tables
Regular practice is the key to mastering the multiplication tables. Didakto Times Tables offers five great exercises to make practicing fun:
Fill in the times table: the classic exercise to answer all multiplications in the chosen times table.
Fill in the missing numbers: fill in the blanks to complete the times table.
Find the path through the maze: tap all the numbers from the selected times tables to find a path from start to finish.
Find the answers to the questions: an exercise to connect the questions with their answer.
Who has the right answer?: a series of multiple choice questions, choose whether to play for a high score or not.
Includes the times tables from 0 to 20.  Download iPod/iPhone or iPad.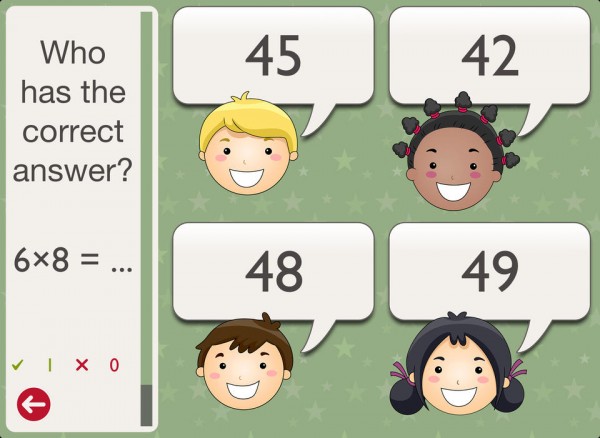 Little Alchimist
Little Alchemist is an addictive combination of spell crafting and strategic combat. Save Little Town by collecting spells and discovering tons of cute and clever combos to overpower your enemies!  Download iPod/iPhone or iPad.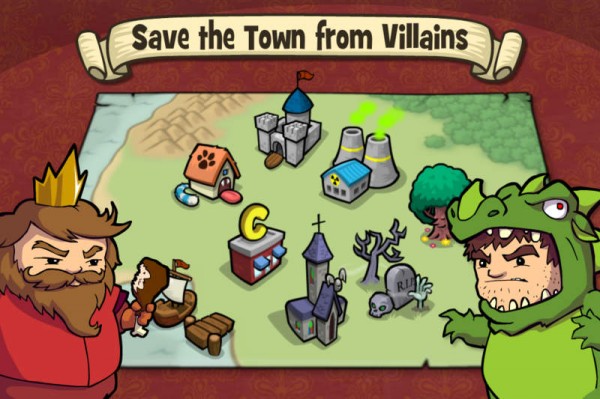 Tiny Shops Burgers
Have you got what it takes to run a successful burger franchise? Dealing with customer's order, managing the queues and most importantly making sure they are charged the right amount. Make sure the customers are not left waiting for the burgers for too long or you are left with no customers at all!  Download iPod/iPhone or iPad.

Flow free
Connect matching colors with pipe to create a flow. Pair all colors, and cover the entire board to solve each puzzle. But watch out, pipes will break if they cross or overlap!  Free play through hundreds of levels, or race against the clock in Time Trial mode. Gameplay ranges from simple and relaxed, to challenging and frenetic, and everywhere in between. How you play is up to you. So, give Flow Free a try, and experience "mind like water"!  Download iPod/iPhone or iPad.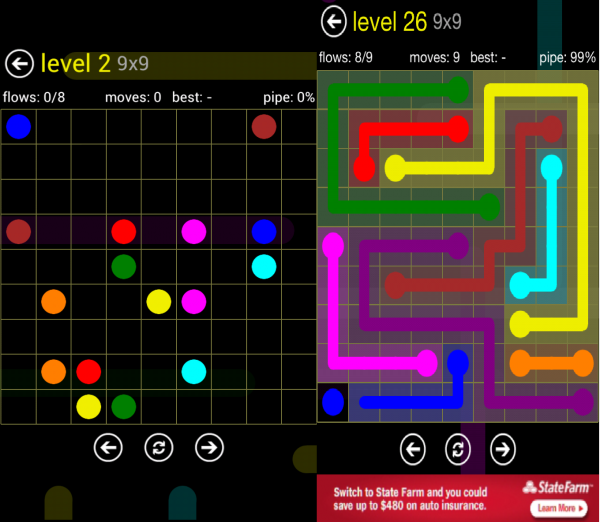 Party Salon
Open the game, start with a hot girl, and she will appear on a bright bustling street. First of all, you can do girl things for her in the sumptuous rooms. And then, slide the screen, it will show you 3 fantastic theme parties, where boys can be invited just by clicking the boy icon below at the bottom right. You can also click the hanger icon to dress them up as you're dreaming Prince Charming! Finally, don't forget to win the hottest suits for gentlemen by completing the daily tasks. A life of style and luxury is yours now. Take your passion and make it come true!  Download iPod/iPhone or iPad.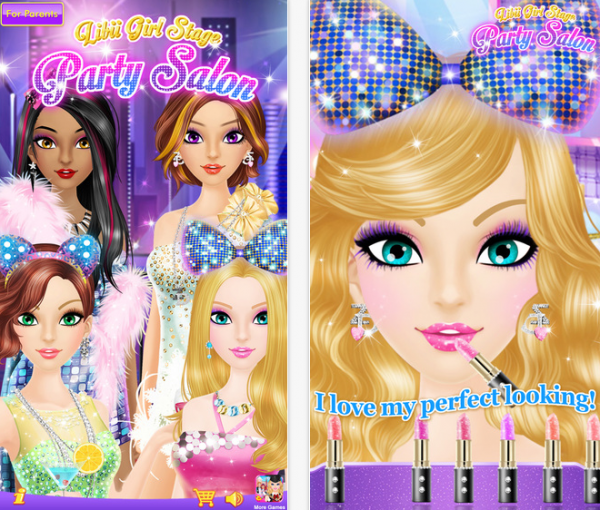 What are your kids favourite apps?