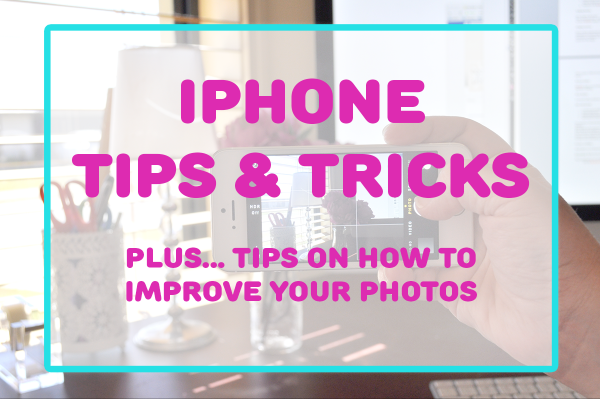 I have a little obsession I should share with you. I love all my iProducts, I am certain I have just about all available and can honestly tell you it would be very hard for me to go back to a windows computer.  All my devices talk to each other and they are all user-friendly. I own:
iPod
First it started with an iPod so I could listen to music at the gym. Now I have my iPhone (which has music on it) I rarely use my iPod outside the house these days as most of my music is on my phone.  I do use the iPod to listen to music on the stereo at home.
iPad
I have an attachment to my iPad, it goes everywhere with me.  It's like a mini computer.  Why I love it so much is that I work all day in front of the computer and I switch it off from 3pm and rarely have it on over weekends.  When I am at the computer I can't help myself to check emails and do work stuff.  However using the iPad I can't get 'work' distracted.  I use it mostly to surf the net, check instagram and facebook, sell items on Gumtree and lose myself in Pinterest.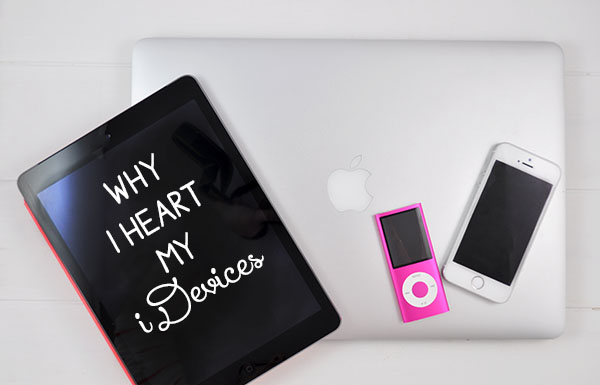 iMac
When I needed a new computer I knew I had to get an iMac. At first I was worried as I had heard it's hard to convert from the windows ways, but I found it very easy to convert over, the main troubles was working the mouse and the shortcut keys for copy and paste, but after a week I had it down pat!.  I love the huge screen and the absolute bonus is that all my iDevices talk to each other.  I use a to-do list app (see below) on the iMac which syncs with my iPhone and iPad.  So if I am out and about and think of something I add it onto my to-do list to remember when I'm home.
MacBook Pro
Then there's the MacBook Pro Laptop, I purchased this so I can move away from the office and do work, sometimes I may answer emails while watching TV in the evenings.  I'm able to take it away from the house and do work in a different environment and I need it for when I travel away to keep the blog updated.
iPhone
Then there's my phone.  I have an iPhone 5s, I purchased the s version for the camera quality.  I take many photos for the blog and instagram using my phone, the picture are top quality, which I am more than happy to publish the images on my blog.  We also use it to listen to music in the car.  The kids have a routine set they take turns who get's mums phone and then they are the DJ for the car ride.
Tips for taking photos with iPhone
Burst Mode
I am known for taking far to many photos of the one shot than I should, but I just need to know I get a perfect one.  Burst mode is an excellent way of making sure you capture a great shot without taking up too much space on your phone.  Simply press and hold the shutter button for a few seconds and it takes a multiple number of shots.  Then click choose favourites, pick the best one, then press done and confirm if you want to keep them all or just the favourite/s you chose.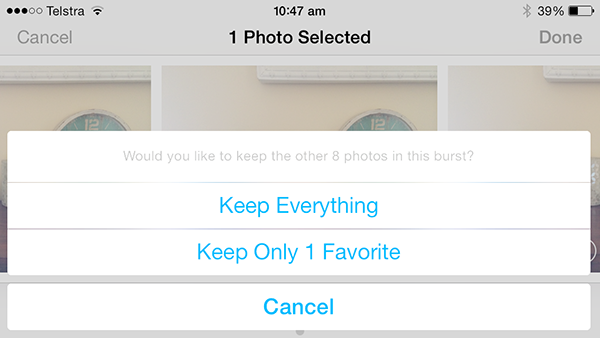 Hand Placement
I find holding the phone between my 2nd and pinky finger with the middle and ring finger behind supporting it makes it really stable, then allows my thumb to press the image to adjust the focus and press the shutter button when ready.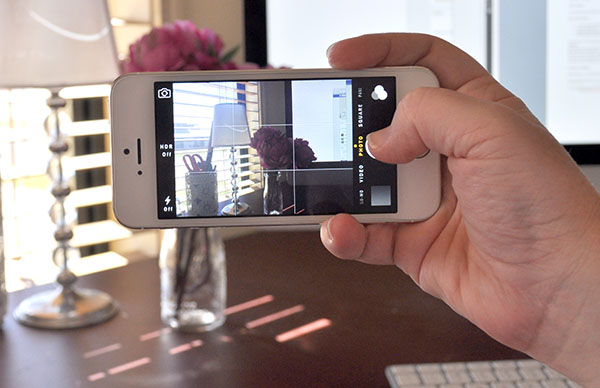 Taking selfies
My hand is really not long enough for me to take good selfies, but when I do I find it so much easier to use the volume buttons on the side of the phone, rather than the shutter button.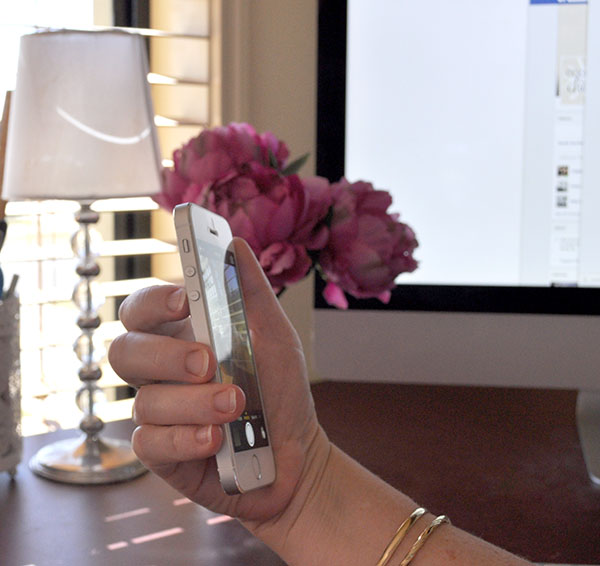 Other iDevice tips
Charge Battery Faster
If you need your iPhone or iPad to charge in a hurry, switch it to Airplane Mode while charging, this switches off wireless and cellular access allowing it to charge faster.  You can get to this shortcut screen below by swiping up from the bottom on your iPhone or iPad.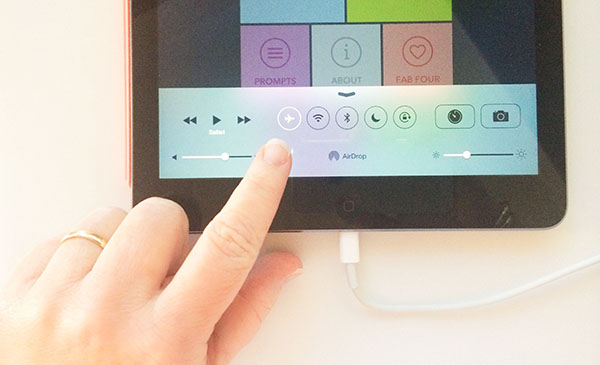 More detailed calendar
Turn your phone from portrait to landscape (sideways) and your calendar gives you a completely different display of information.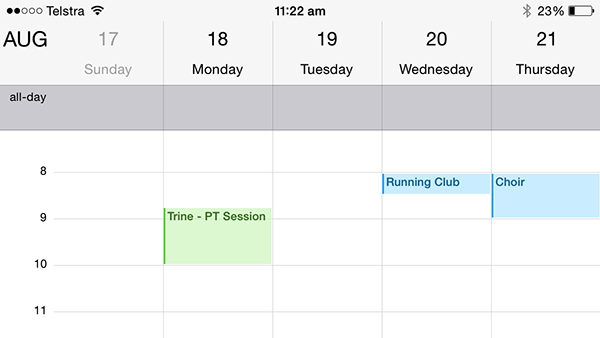 Easy typing letters and numbers in message
I find it annoying to switch between the ABC keyboard and the numbers keyboard, did you know you can hold down the 123 with your left thumb then with your other thumb add the numbers, lift up left thumb and your instantly back to the ABC keyboard.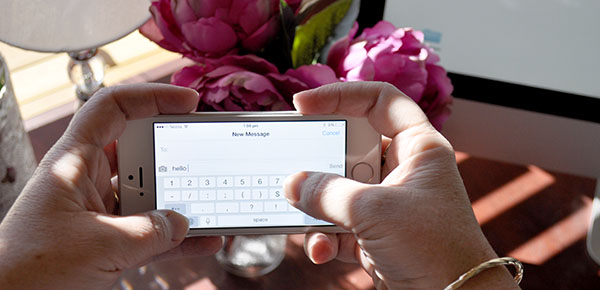 My favourite Apps at the moment
Little Moments™ by Fat Mum Slim – The Lens Lab Pty Ltd
This app was created by fellow blogger and friend Chantelle from Fat Mum Slim, it's adorable app that puts beautiful filters over photos, adds text and images. View more details of app here.



So I have noticed I am getting a few more wrinkles on my face.  Facetune helps to improve those fine lines by smoothing them out, getting rid of any blemishes, brightening eyes and whitening teeth.  See the before and after pics below, you would never know I had so many wrinkles. View more details of app here.

You can purchase this app for the iMac/laptop and for your iPhone/iPad, they both sync together beautifully.  I use it to co-ordinate all my blog tasks and ideas. Such as tasks that I do routinely such as setting a reminder at 2pm each day to check and reply to emails, write weekly newsletter etc.  I alternate regularly between a digital to-do list and a paper one.  At the moment I have so much I need to do I find having a paper version next to me which I can physically tick works well.  But I wouldn't get by without this app, I highly recommend it. View more details of iPhone app here and iMac app here.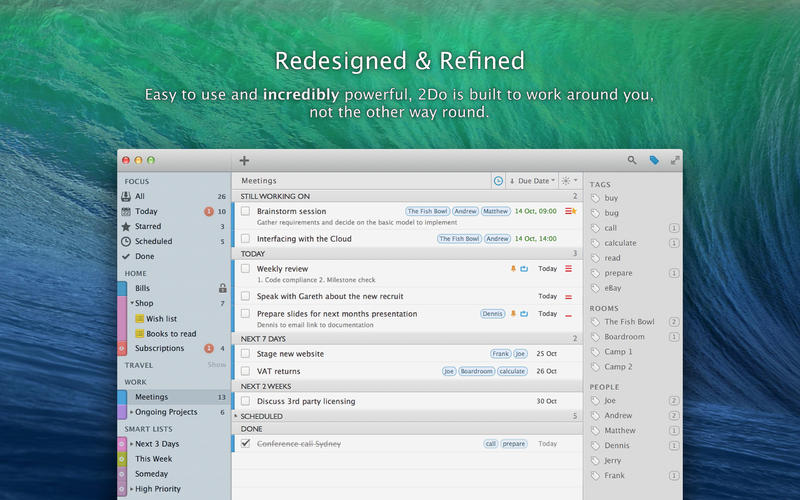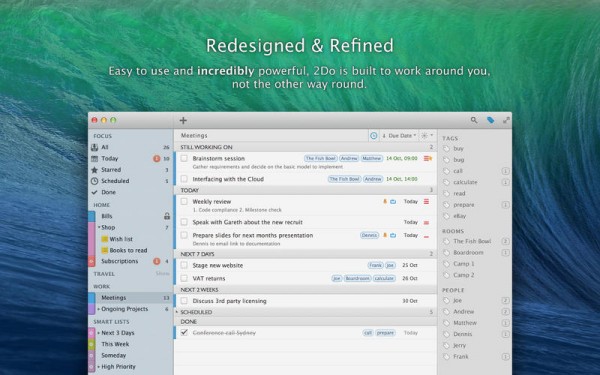 What are your favourite apps?