I really have left this to the very last-minute to post about… sorry, but as of midnight tonight Google Reader will be shutting down.  For those that follow my blog through google reader you will need to find an alternative.
If you have no clue what I am talking about please keep reading as I will explain it all.
My number one choice is Feedly
If you follow a few blogs you can easily read them all through one application, which used to be Google Reader.  I have imported all my blogs into Feedly (which was really easy, Feedly do it for you).  Or if you are starting fresh you can add your favourite blogs to feedly.
Feedly allows you to read all your blogs on the computer or via an app on the iPad/iPhone and android.  They all sync together so if you read a blog post on the computer it marks it as read on the iPad.  If you want to comment on a blog (which I love comments by the way), you click on the title of the post and it opens up the blog post so you can scroll to the bottom and add your comment.
Click here to follow The Organised Housewife via Feedly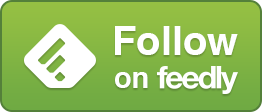 Or you can use Bloglovin
I have also set up my blog with Bloglovin, as this is also a popular reader to use.  I have not used bloglovin yet, but the choice is yours.
Click here to follow The Organised Housewife via Bloglovin

Or sign up for weekly updates
The Organised Housewife newsletter is sent to your inbox each Friday morning.  It contains links to daily posts so you can easily stay up-to-date with all our tips, ideas, recipes and more

If you like to read blog posts through a reader, the choice is yours.  Otherwise, add The Organised Housewife to your internet favourites and pop over each day for the latest blog update.