This post is sponsored by SanDisk
Close to this time last year we had the most fabulous time in America on our first major overseas family holiday.  But wouldn't you know it, my camera broke on Day 1, so we were reliant on our phones to capture all our photos.  In a way this did have its perks; I didn't have to carry a heavy camera around and I wasn't always behind the camera as the kids took photos on their phones too. The problem here is that the kids only have a small amount of storage on their phones and to make room they had to delete some photos. That's hard, as I know myself I find it difficult to delete photos.  I have a crazy amount of photos on my phone.  However, I've recently been introduced to a nifty device – the iXpand Flash Drive. It frees up space on your iPhone or iPad and does a few extra really cool things too, like back up social media photos!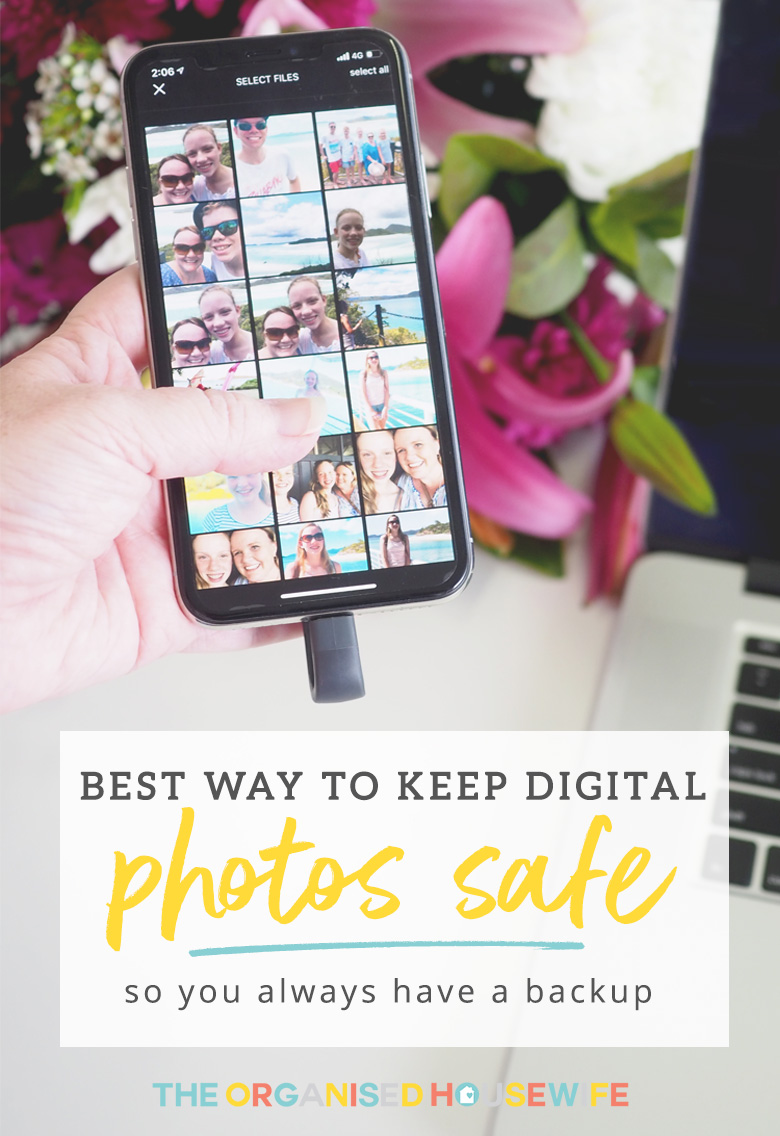 I actually wasn't aware that things like this existed.  If I knew I wouldn't have gotten the kids to delete photos. The iXpand Flash Drive is designed to save space on your iPhone or iPad by easily giving you the ability to transfer photos and videos.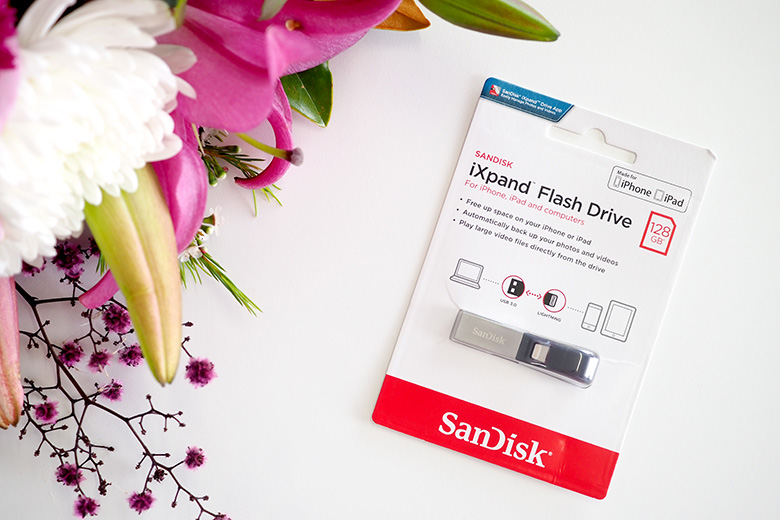 My youngest recently had some trouble with her phone. She forgot her password, attempted it too many times and it disabled her whole phone. We tried various different ways to get the data back, but sadly we couldn't.  And, as much as I am particular with backing up my phone, I wasn't diligent enough and haven't backed the kids' phones up since before our holiday. Sadly, she lost all the family photos (no they weren't on iCloud, don't get me started).  She was absolutely devastated, as was I for her.   So many beautiful memories lost. So now she's filling her phone up with new memories and we'll be using the flash drive to make sure she doesn't lose them again.  Here's a recent photo of the two of us, she's growing up so quickly.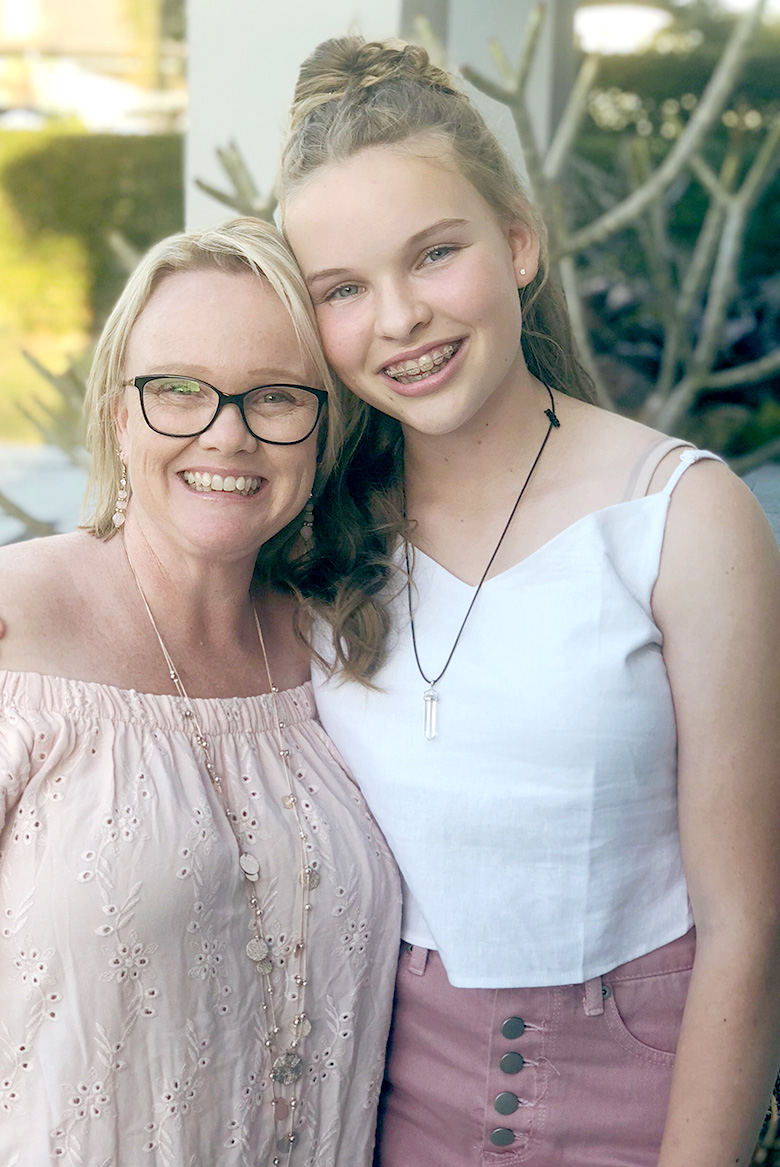 The SanDisk iXpand flash drive works seamlessly with Mac computers, PCs, iPhones and iPads.  You can also easily play movies and music on your iPhone directly from the flash drive so you can free up space on your devices. It's so small and easy to carry around in your handbag so you can use it on the go if needed.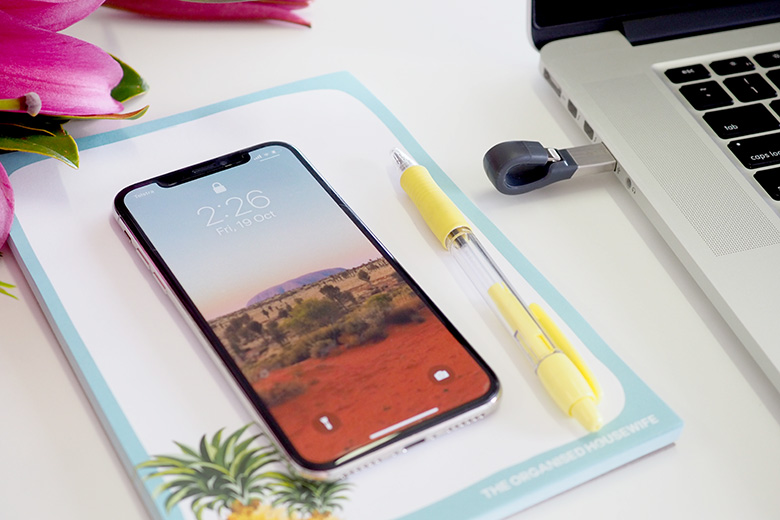 3 easy steps to use the SanDisk iXpand mobile flash drive
Plug the iXpand flash drive into your phone
It will guide you to download the free iXpand Drive app from Apps Store
Copy photos and videos to the drive
Plus, by activating the Automatic backup function, you also have the option to automatically back up all your photos and videos from your devises camera roll, Calendar and Contacts whenever it's connected.  So all you have to do is plug it in, wait for a couple of seconds and then you're done!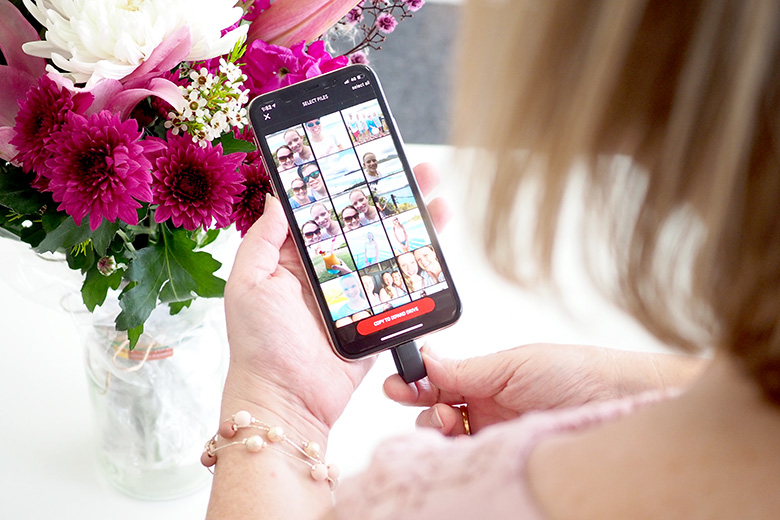 As an added bonus, and I REALLY LIKE THIS FEATURE, it backs up your Google Photos (Picasa), Instagram and Facebook accounts and you can even backup photos that you were tagged in that aren't on your account. A friend of mine got her account hacked recently and lost all her photos, so this would be a great backup to have on hand for such cases.
Visit this page here to read more and find a local stockist near you.
Having a flash drive that works with your iPhone is a great little accessory to pack with you on your holiday in case you have a situation similar to us!
This post is run in accordance with my disclosure policy.