My recent workspace makeover, and the five simple things I added to create an inspiring and productive space which I'm now enjoying spending time in.
For many of us, the first six months of this year have been terrible, to say the least. I am determined, however, to turn this around – at least on a personal level. Now that my team and I are back in the office, I've been inspired to do a little makeover of my work desk. With the addition of only a few bits and pieces, I've been able to breathe some inspiration and productivity into my work station, and turn it into a space I actually want to spend time in.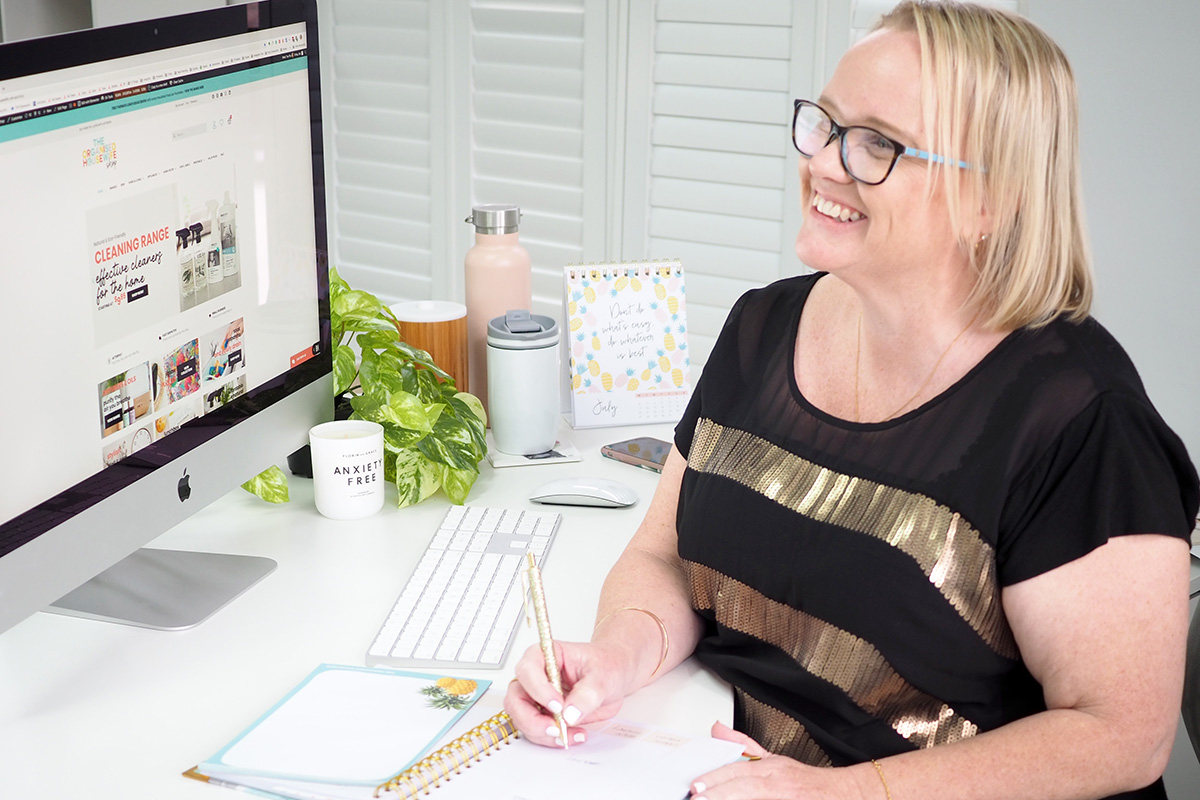 I spend a lot of time in my office, so naturally, I want it to be an uplifting and happy space – and I think I might have just nailed that! With the addition of five simple and readily available products, I've been able to create a really beautiful workspace.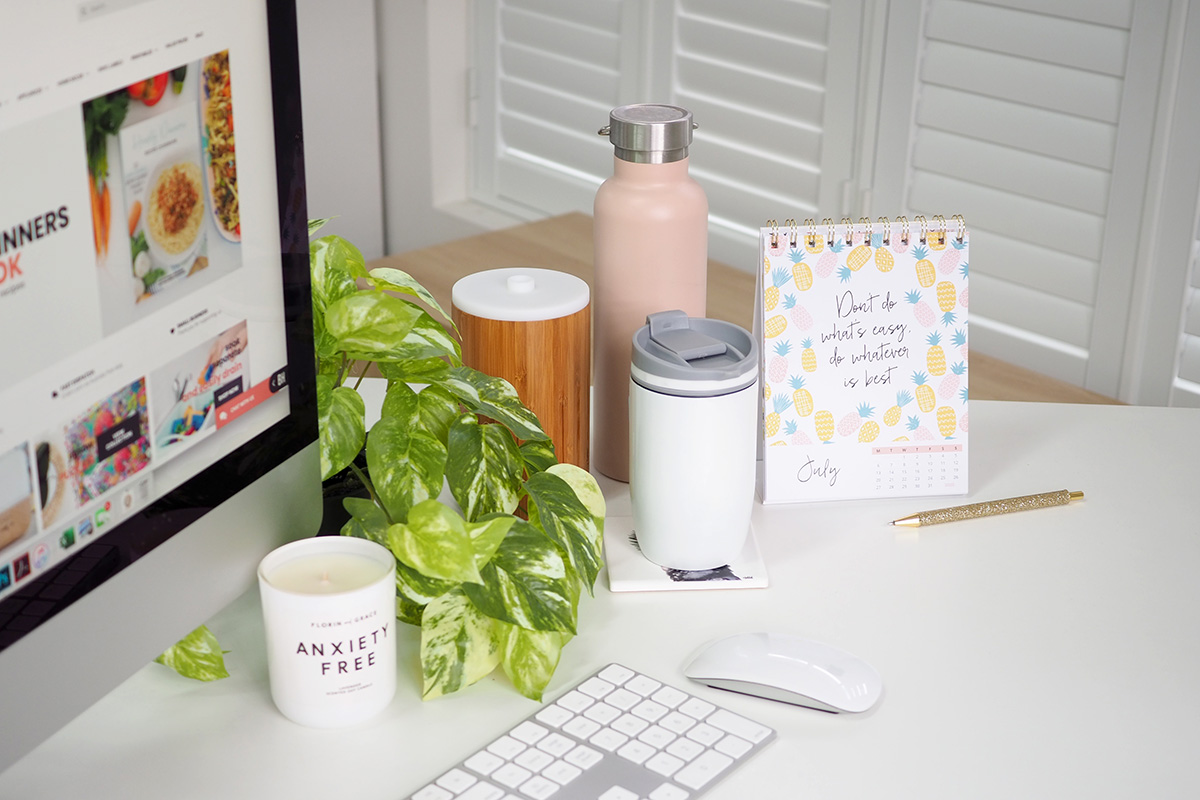 SHOP: Happy Desk Calendar | Faux Plant | Coffee Cup | Water Bottle | Oil Diffuser | Candle
Here's a breakdown of the five things I added. Should you be inspired to re-create this inspiring space in your own home or work office, any of these items are available from The Organised Housewife Shop.
1. Happy Desk Calendar (NOW 75% off) : this calendar delivers an uplifting boost to my workday, and keeps me both motivated and up-to-date! I might be jumping the gun (just slightly) with this adorable desk calendar, but I simply couldn't wait until next month to put it on display! This calendar has just launched in my online shop and includes six bonus months that start from July 2020 (so you can start using it straight away… well nearly, LOL).
  SHOP: The Happy Desk Calendar here (on sale 75% off).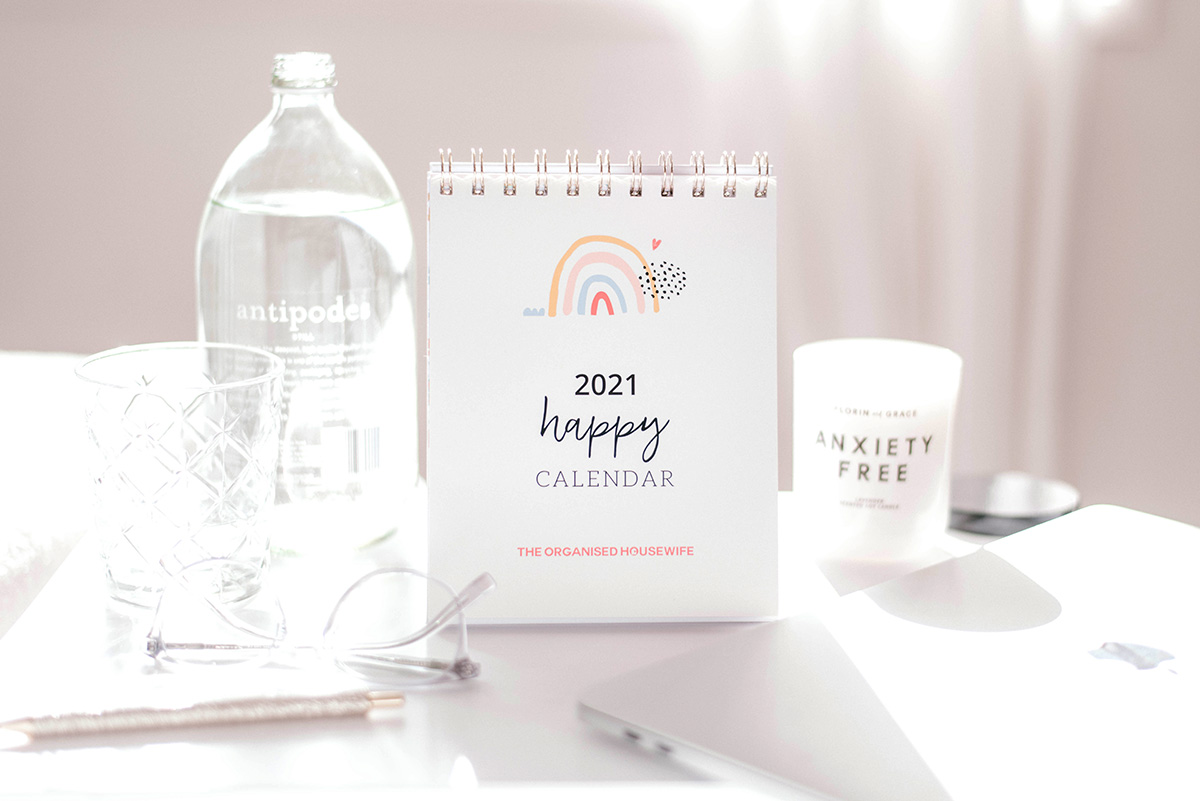 2. Pretty Indoor Faux Plant: plants make me happy (I think they make everyone happy, don't they?), but I haven't got the greenest of thumbs. This coupled with weekends not spent in my office and the changing winter light means that my plants too often die… and nobody likes a dead plant. I have recently converted to pretty faux plants which make me just as happy – perhaps even more so, as these ones never look sad! My current pick of the bunch is this Pothos in a Pot.
  SHOP: Our entire range of realistic-looking (and feeling!) faux plants here.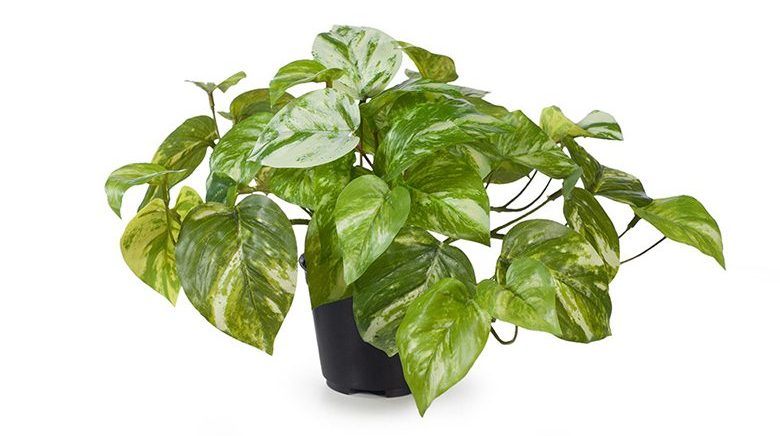 3. Oil Diffuser: I like to set my diffuser to match my mood! I have oils that make me invigorated, motivated, help me concentrate, keep me calm – or whatever it is I'm needing on a particular day. I love the Aroma O'mm Diffuser for my office desk because it's not too large or intrusive for this small space.
I also use the same diffuser next to my bed – it's perfect for smaller areas like this – and I keep these Essential Oil Diffuser cards next to the diffuser so I have easy access to oil blends. These cards would also make a nice addition to a workspace.
  SHOP: Our full range of oil diffusers here.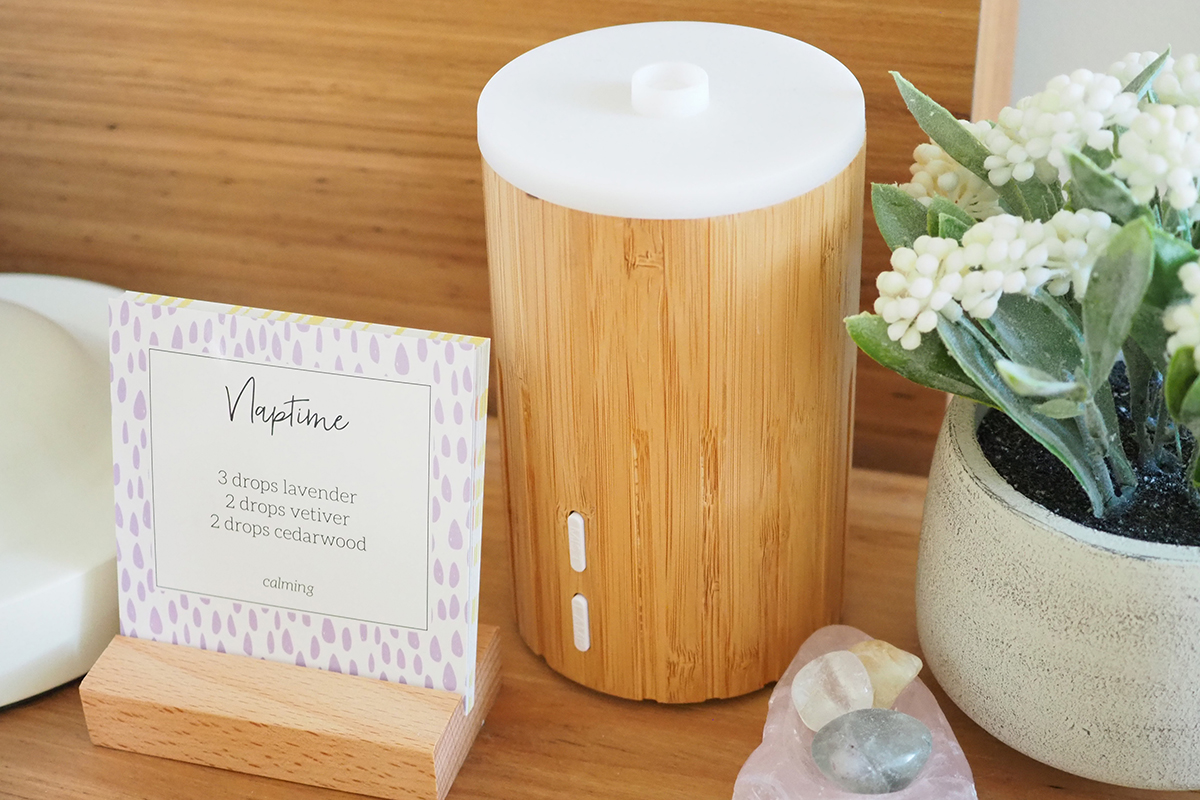 4. Coffee Cup: coffee certainly fuels my day, and hot coffee packs much more of a punch that lukewarm coffee. This is why I am loving my new reusable coffee cup. It keeps my cuppa hot for ages, stops me from spilling it on my keyboard, and also has the added perk of being better for the environment. Plus it's just really pretty!
  SHOP: Our trendy range of reusable travel cups here.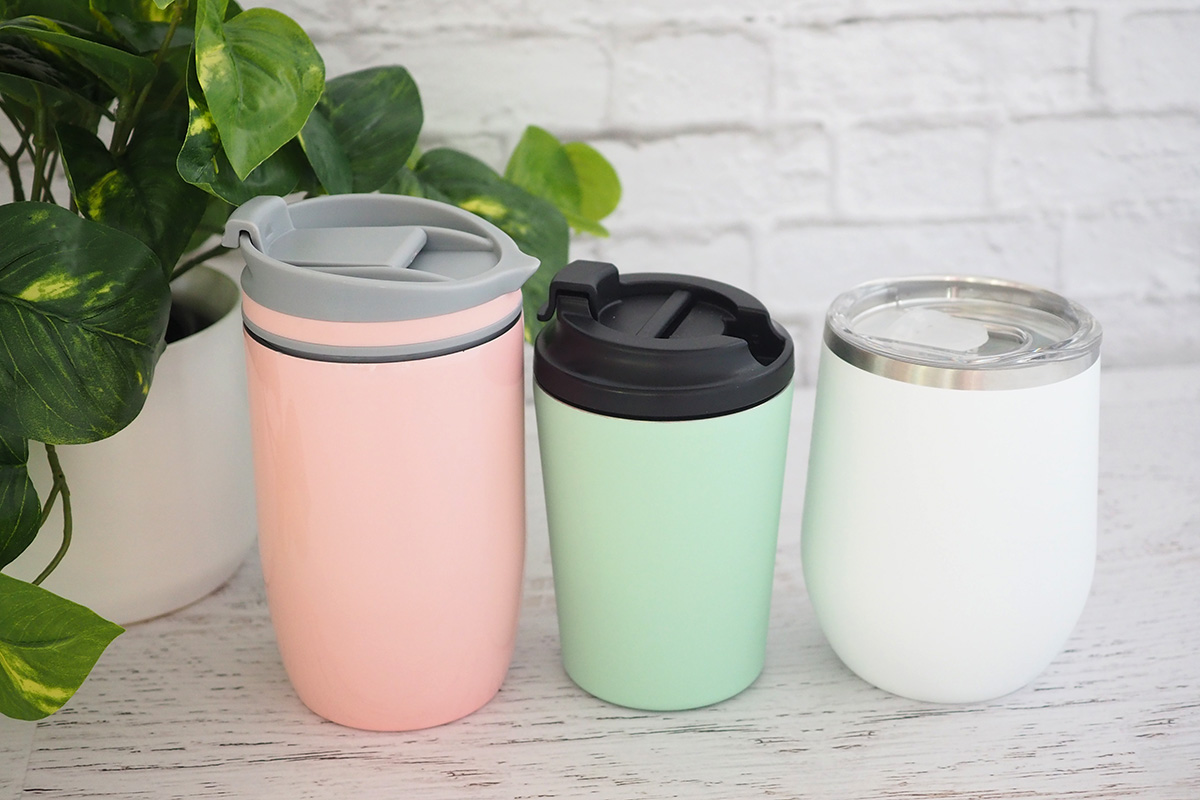 5. Water Bottle: I am guilty of forgetting to drink enough water, and we all work better when we're properly hydrated. I am trying to combat this now, by keeping this trendy water bottle on my desk. This Insulated Rose Pink Drink Bottle reminds me to drink water, keeps my water nice and cold, plus like my coffee cup, it prevents me from spilling liquid all over my workspace.
  SHOP: Our fabulous range of stainless steel drink bottles here.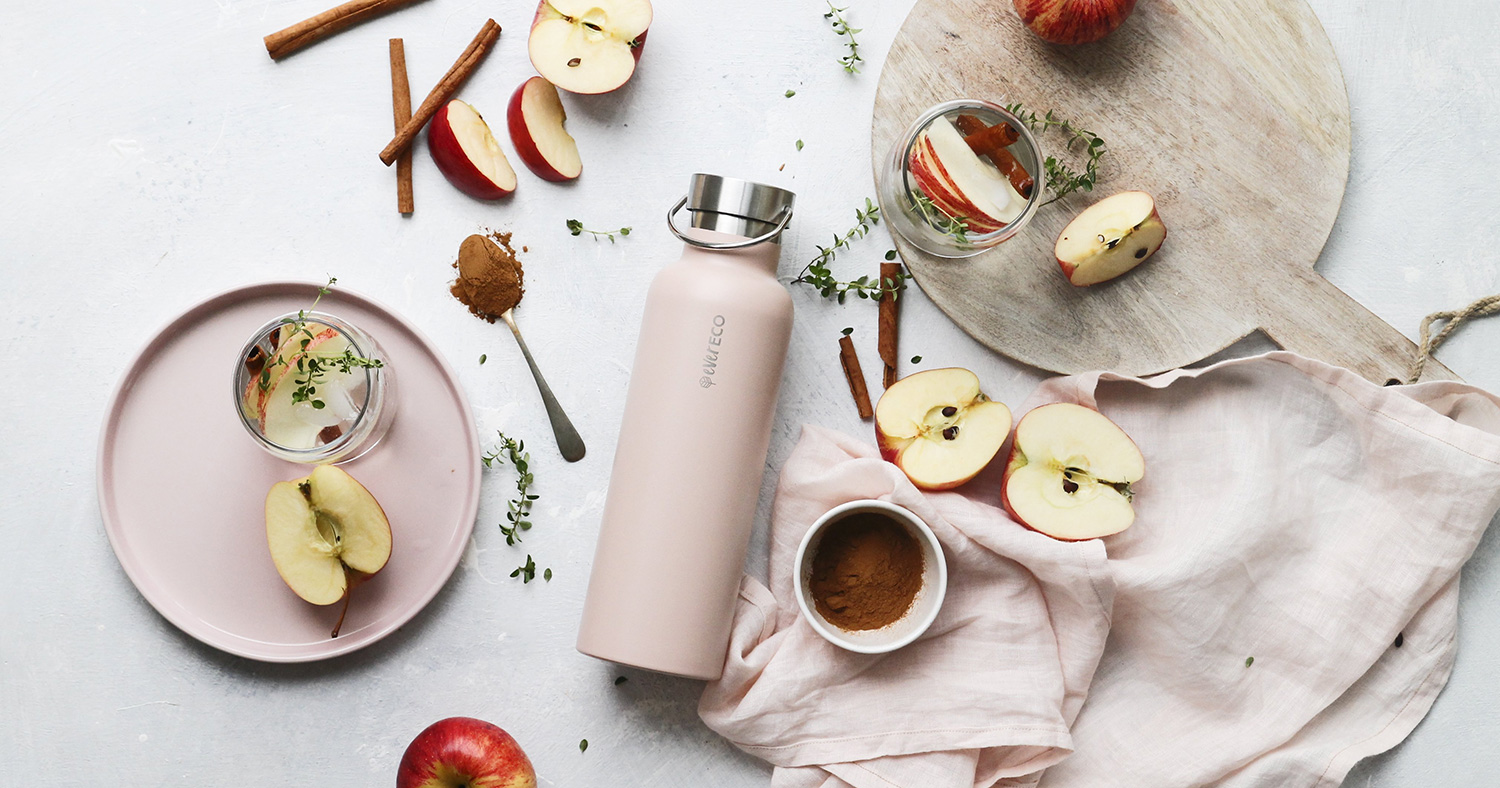 I even added this Florin and Grace candle (love the Anxiety Free one and the different candle names – LOL!) and this beautiful Cockatoo Ceramic Coaster for keeping my coffee cup or water bottle on – it's not really essential to my productivity, but it does look pretty and this makes me smile, so that's got to be a good thing, right?!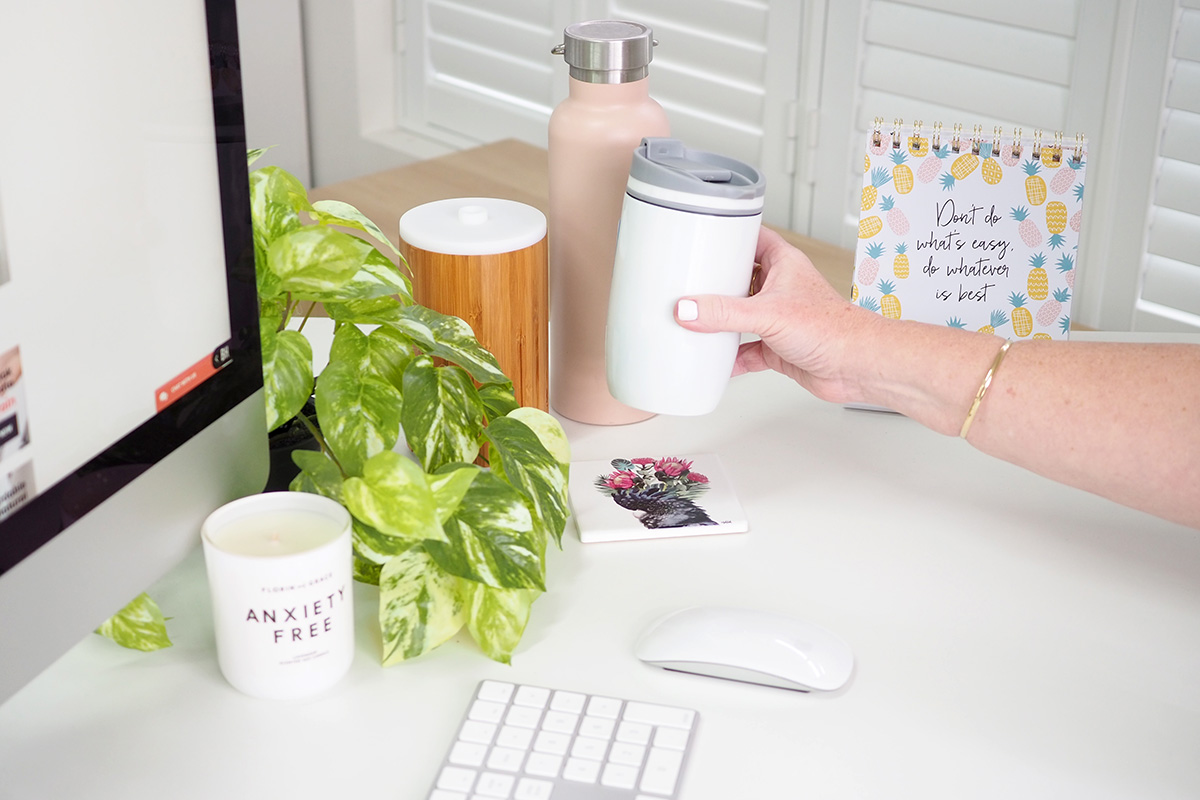 WHAT IS A MUST-HAVE ITEM IN YOUR WORKSPACE?
---
Pin this image below to Pinterest!