I have to admit our office is organised chaos.  I share our office with my husband, we have 2 work stations with very different styles of organising and definitions of what a clean desk is.  My desk tends to be a dumping zone with broken toys, kids drawings, receipts, magazines to sort through and my endless supply of pens.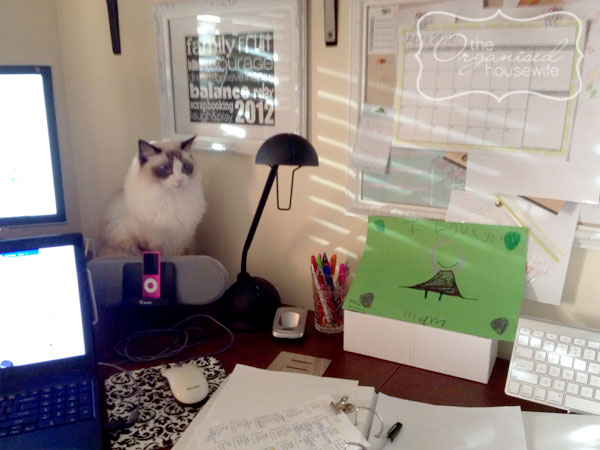 This month and possibly pushed through to the next join me in my quest to get the office organised.  I will share with you tips and ideas for you to create an organised space of your own.
Here are the 10 steps we will be taking to get our home office organised.
Setting up a dedicated workspace
Create zones in the office
Controlling the paper clutter
Organising desk drawers
Set up an effective filing system
Organising the finances
Spring clean the computer
Taming the inbox
Protecting the digital photos
Learning how to stay in control and keep the office organised
What area in your home office needs the most attention?