Sorting out your clutter can seem overwhelming! These tips and my free printable download will help you to decide what to sell, donate or throw out.
When you're sorting through your excess clutter, sometimes it's hard to make a decision on whether you should donate, sell or throw away an item.
We struggled with this when sorting through my mum's items because we knew she valued everything. It was hard to pick something up that she had kept for so long and throw it in the trash, but it had to be done, Dad couldn't take it to his new home. There was so much to sort through, but the most important thing was that we only wanted to handle everything once, so when we picked it up we decided if we wanted to donate, sell or throw it away.
As my dad, brothers and I sorted through everything of mum's together, we often came across something that reminded us of our childhood, which was a great time to reminisce. Also by doing it together meant that we could have the one-touch rule in place and we weren't throwing, donating or selling something that one of us perhaps wanted to hold onto.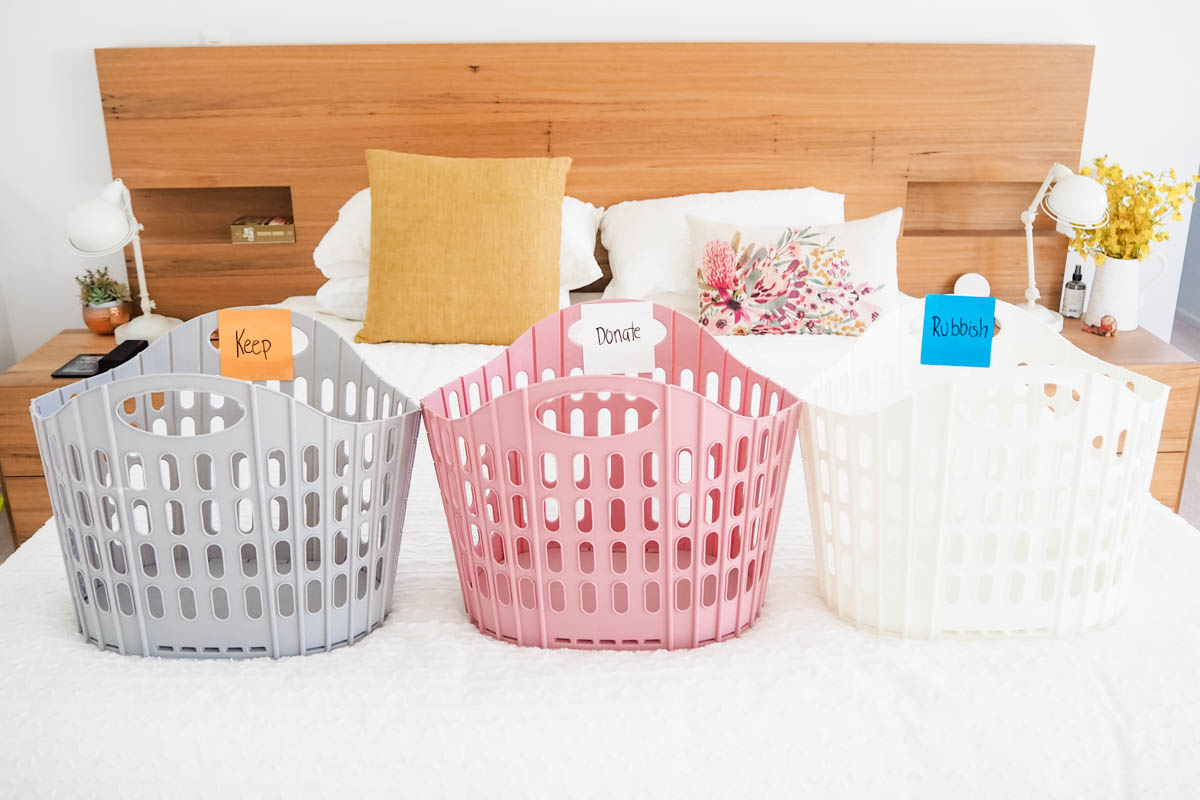 TIPS TO SELL OR DONATE YOUR CLUTTER
When you've got the cupboards open and you're surrounded by clothes and clutter, it can feel like you'll never get through it! The last thing you want is to mix up your bag up of rubbish with the donation bag, so start by having designated spots for the things you want to sell, donate or throw out.
I've created a free printable you can download right now so you're ready to start sorting.
TIPS TO KNOW WHAT TO SELL
There are different ways you can sell your items, including Facebook Marketplace, eBay, Gumtree or through a garage sale. The key to working out whether to sell or donate ultimately comes up to how much time you have to sell them and is it worth that time?
What to sell
Items in working order
Good quality
Unique and quirky
Vintage
Furniture
Video games
Clothes
Jewellery
Books
Toys
Craft items
Appliances
Selling online
See how much your item is worth by looking the pricing of similar items online.

 

If similar items have sold for a reasonable amount, consider if you are willing to then spend time listing that product on Facebook Marketplace, eBay or Gumtree. Remember that eBay charges a small fee when listing with them.
If the item is not worth your time to sell then donate it
Garage sale
Do you have enough items to have a garage sale?
Do you have the time to set up and promote the sale?
Do you have the room to have a garage sale?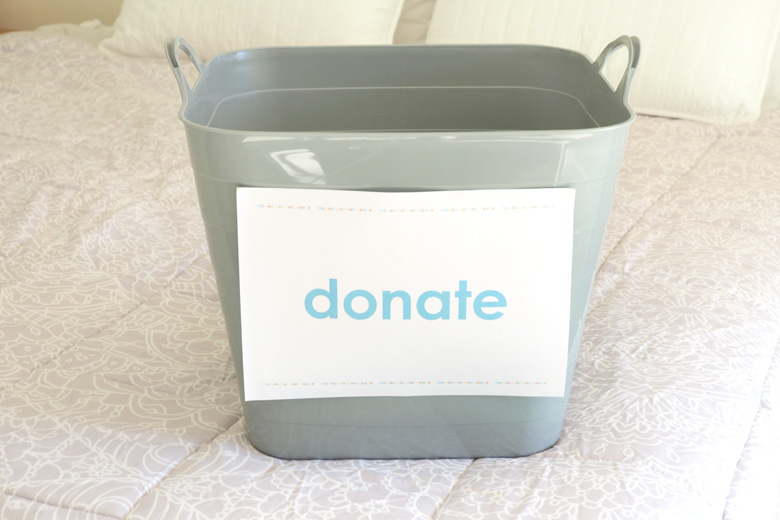 TIPS TO KNOW WHAT TO DONATE
If you don't have time to sell an item, donate it to your local charity. Be humbled at this remarkable gesture to be helping another family or person in need. One bag of old clothes to you is a bag of new clothes for warmth and comfort to another.
If you have a lot of baby or children's items, you may like to seek out smaller charities that specifically assist new mothers.
Be kind to the charity that you are donating to and don't give them junk, old clothes with holes, Tupperware with no lids etc. Damaged items should be thrown in the trash.
A good rule of thumb to decide whether to donate or trash:
it is in working order

does not need repairing/mending
good quality
is clean
For large items such a furniture your charity may come and collect it for you.
Clearing out clutter can seem like a daunting task, but once you've sorted your piles into sell, donate and rubbish, you can get the task done and enjoy your lovely, clutter-free space.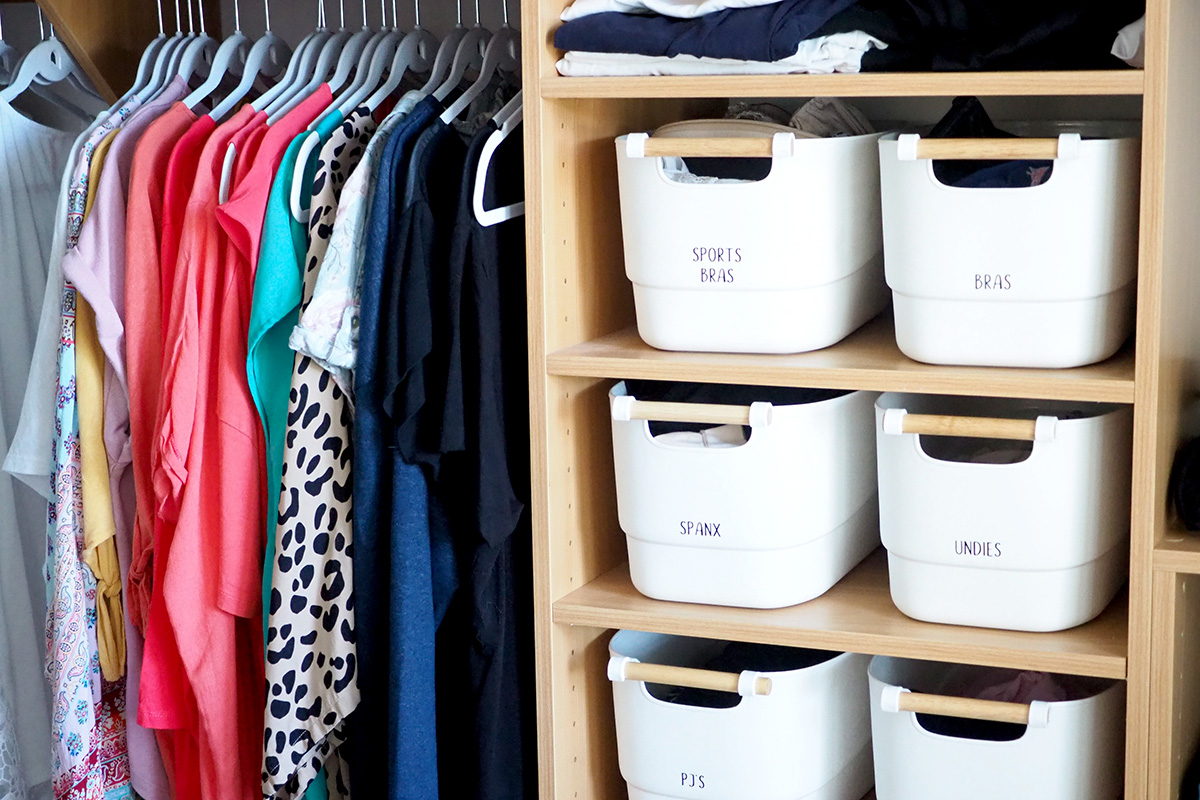 organising and decluttering the wardrobe

Ideas on how to organise and declutter your wardrobe. Ideally you want your wardrobe to be completely functional and only have clothes accessible that you actually wear and like. Continue Reading