Following on from Tips of Buying a new home: Part 1, I continue with sharing more valuable tips for purchasing your next home.
It's really important to not rush your decision and take into consideration you and/or your family's future.  ie. if you haven't finished growing your family, does the new house have enough bedrooms for each person to have their own room, if that's important to you?  We took into consideration that despite the twins only being 13 now, that we may still be living in the house when they start to drive and/or have their own cars (ooh this scares me!!).  We eliminated one house we really loved because of the driveway width, it was in a cul-de-sac (house frontage was very narrow) which wouldn't have allowed enough room for the kids cars to park comfortably in the driveway or in front of the house.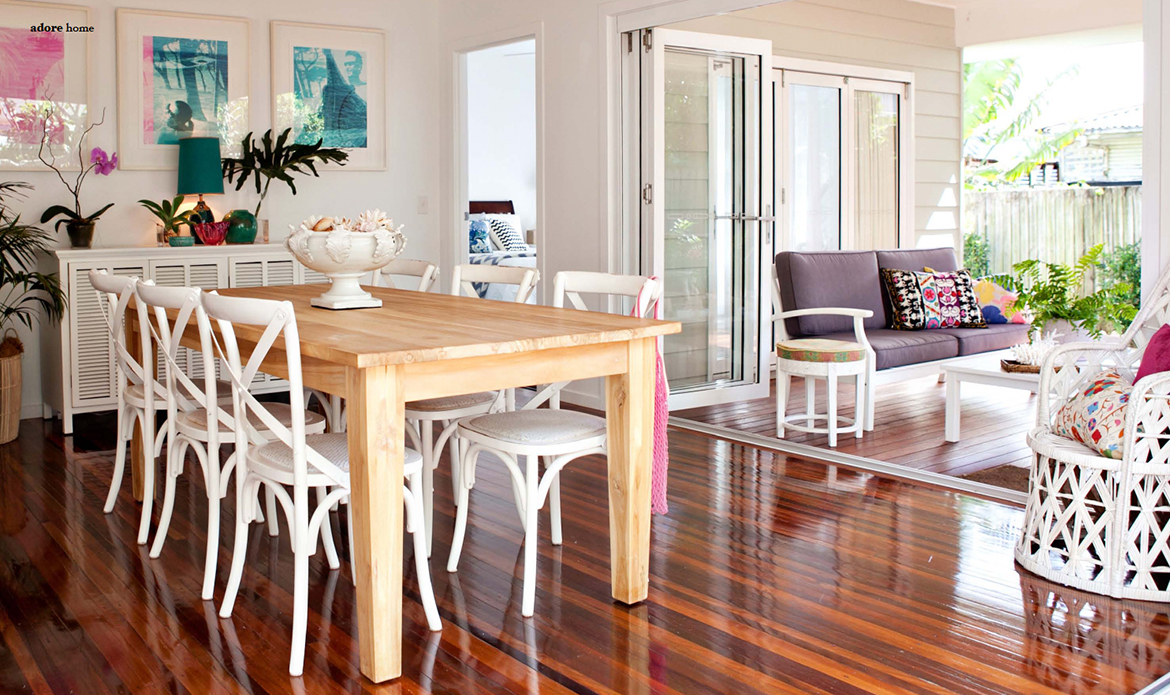 image credit: adore home magazine
More Tips for buying a new home
In Part 1 of Tips for Buying a New Home I shared my tips on what to ask the agent when you are thinking of purchasing a home, below I share what you should look at in the home before making your offer.
What to look for in the house
Whilst the house may look good at a glance you need to take the time to look a little further for the following:
mould, not just in the bathroom, but all areas of the house, no damp spots in the carpet etc.
cracks in the ceilings.
lift all mats and rugs to ensure they aren't hiding any carpet stains.
open and close all doors, windows, cupboards and drawers to check they all work.
don't be afraid to open every door, look inside drawers, wardrobes, bathroom cupboards, you're not snooping you're making sure you are making the right investment.
stand in the kitchen – imagine yourself preparing meals, is there enough room?
check lights – turn lights on each bedroom on and off (this is beneficial in a night-time viewing) to determine if you may need any electrical work done.  We found quite a few of our lights flickered and many bulbs needed replacing.
turn on all electrical elements to make sure they work.  ie. pool, air-conditioning, oven.
power points – determine that each room has enough power points for your needs.
flush the toilets.
turn on the taps and showers – open up the bathroom cupboards to make sure there is no leaks in the plumbing. We found 2 of the showers blocked up rather quickly, needing a plumber to take a look.
check your phone signal – we rely on mobile phones a lot you don't want to be stuck with poor reception.
does the outdoor area have the right aspect? ie, you're not sitting in wind/direct sunlight during the hours you most like to entertain.
most importantly look beyond the beautifully styled or staged furniture, imagine your own decor in this home.
I completely fell in love with a house purely based on the styling of the home.  This house was vacant so they got in the very clever designers from Tailored Space to stage the house.  We went back for a second and third look, it was on the third look I realised it wasn't the house I was in love with it was the furniture package LOL.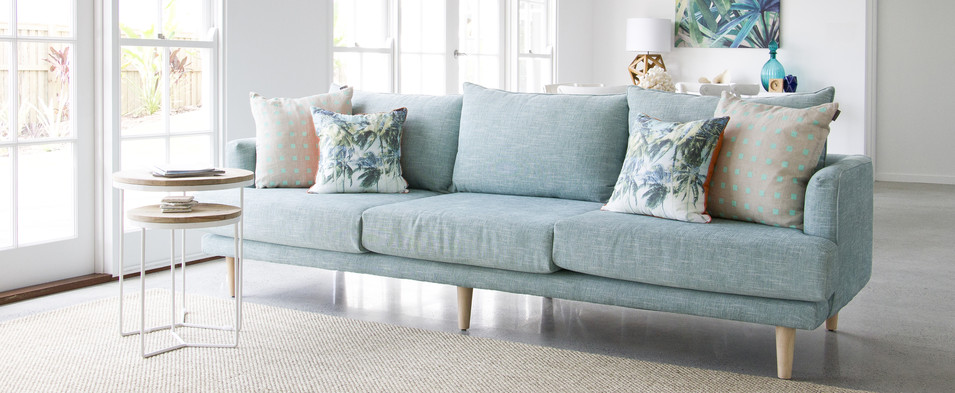 image credit: tailored space interiors
If any of the elements above don't meet your expectations and require to be fixed, take the costs of these expenses into consideration when making your offer, which I will go into more details about in Part 3.
Once you make your offer you will need to get a pest and building inspection, they will give you a better idea on the condition of the home.
Check out the neighbourhood
Whilst you may love the house, you have to make sure you also like the area. Inspect the following, check that they are well maintained, and meet your standard.
parks

schools

sporting clubs

shopping centre

neighbours

check out the suburbs community page on Facebook, this can give you a reasonable idea of the area.
It's also important to check that the house is in the catchment zone for the school you want to send your children too.
---
Is there a question you wished you asked your agent when purchasing your last home?
---