My mum used to stockpile. We used to laugh that if there was a natural disaster, we would have been very well fed. But now I understand the concept of buying in bulk and I see the benefits. Stockpiling is beneficial in case something happens, like an unexpected bill, loss of income, if you can't afford to spend like you do normally on groceries or just to want to save a few dollars at the checkout when you see something on sale. I stockpile, buy essentials and particular grocery items when I see them discounted at the grocery store. Although, I am not too excessive. I only buy enough for the space I have available to store it all. Combined with meal planning, stockpiling or buying foods in bulk can significantly reduce your grocery bill each year.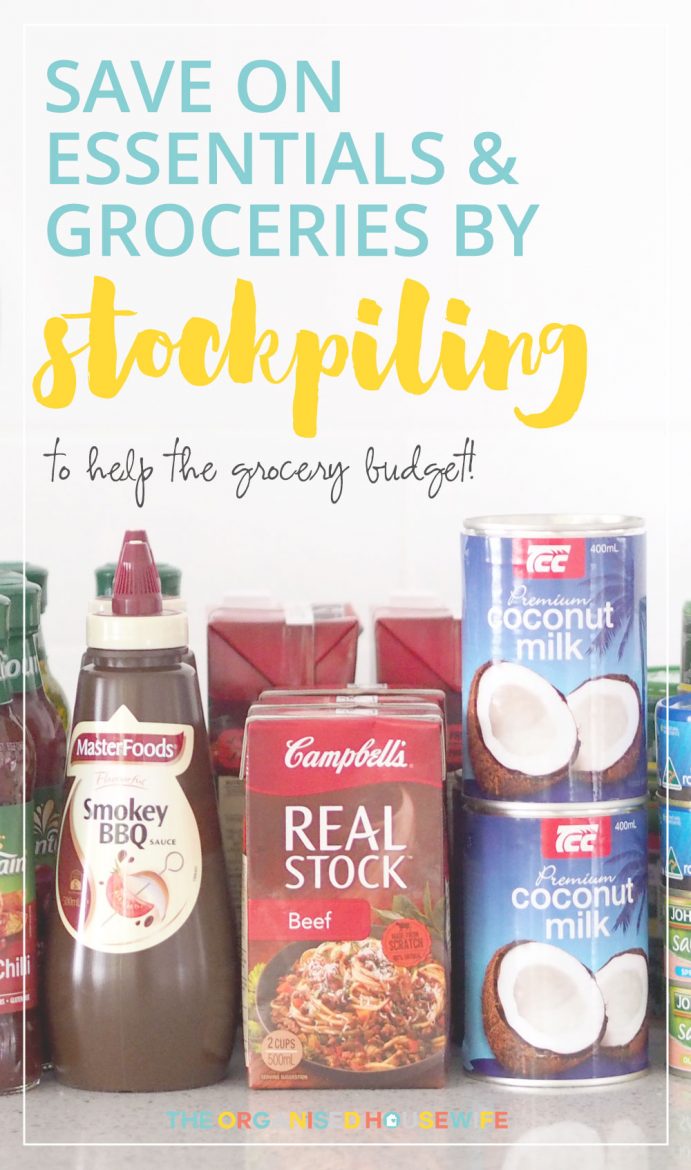 It's as simple as knowing the particular brands and items that you buy regularly and grabbing a few when you see them on sale. You will notice that most grocery stores have discount cycles and you will learn how much you will need to keep you going until they are on sale again. It makes it easier to keep well stocked up with your favourite essentials.
What to stock up on?
These are some items we will always use and never go to waste.
Laundry detergent
Toothpaste
Soap
Dishwasher tablets
Shampoo and Conditioner
Coffee
Chips
Cereal
Non-perishable lunchbox food
Maple Syrup
Noodles
Biscuits & Crackers
Tuna
Canned tomatoes
Sauces
Chicken and Beef Stock
Cat Litter
Toilet Paper
I always buy the biggest bundle of our favourite toilet paper brand when I see it on special, we seem to go through so much loo paper and I cringe when I have to pay full price for it.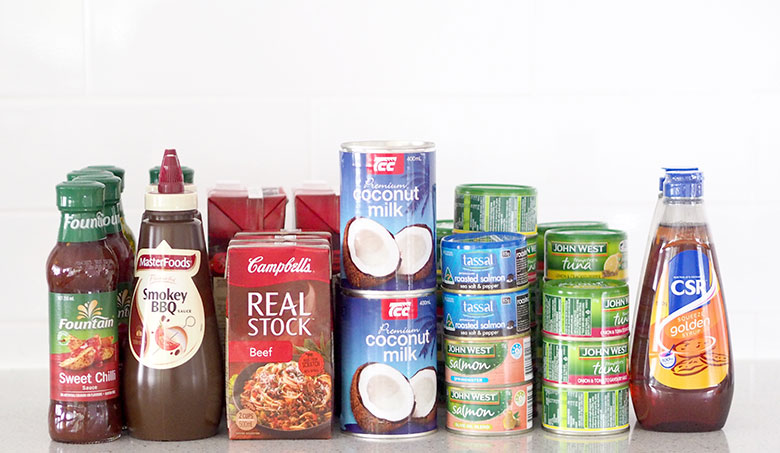 Important to note:
Sometimes items are on special because the used by date is close to expiring, check the date before you buy too much of the item.
Rotate what you have purchased, moving old items to the front before placing new items on the shelf.
Remember to menu plan based on the items that you have stockpiled.
Where to keep everything?
There can be numerous places in your home to keep a stockpile – linen cupboards, pantry, garage. Most importantly, make sure the space is clean, dry and low in humidity so that the items don't spoil.
I store most of these extra essentials in the top of my pantry.  I can't tell you the last time I ran out of coffee….ooh could you imagine.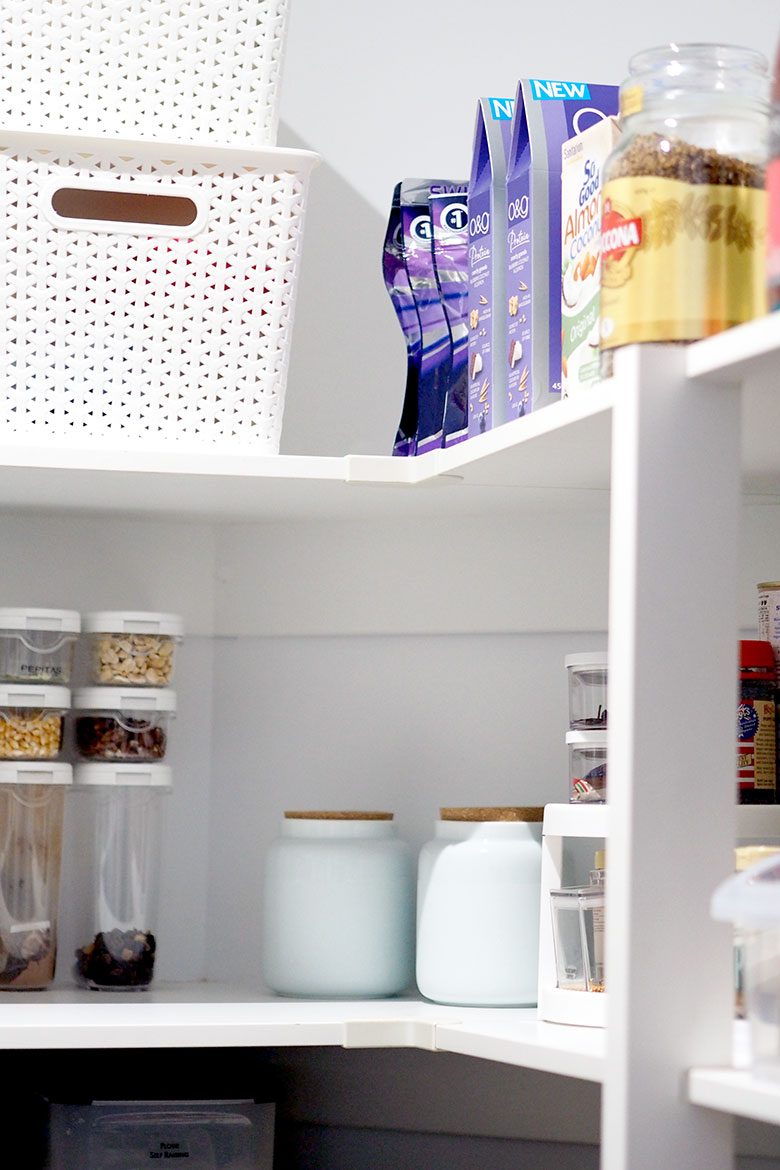 A friend of mine appeared on A Current Affair sharing how she stockpiles for her family and the savings she is able to achieve from it.
Do you stockpile? I would love learn your tips on how you do this to stick to budget, how much you stockpile and where you store it?
Do you stockpile?