This post is sponsored by Velocity Frequent Flyer
Over in America, there is a huge craze for couponing. We don't so much have that here in Australia, but what we do have are loyalty programs where we can earn reward points from our everyday purchasing behaviours. Reward points can be used and redeemed in many different ways for a variety of rewards. After you start understanding each system and have a reward goal set, you will become a points junkie in no time!
In the past, I have been guilty of neglecting points I have accumulated in different programs. I didn't understand how they all worked cohesively. I think I just didn't give myself the time to learn it. However, now that I have, it's honestly not that hard. I want to show you how easy it is but, first thing's first, you need to get organised!
Let's tidy up and do an audit of how to use your loyalty programs and, as a result, get you "points fit"!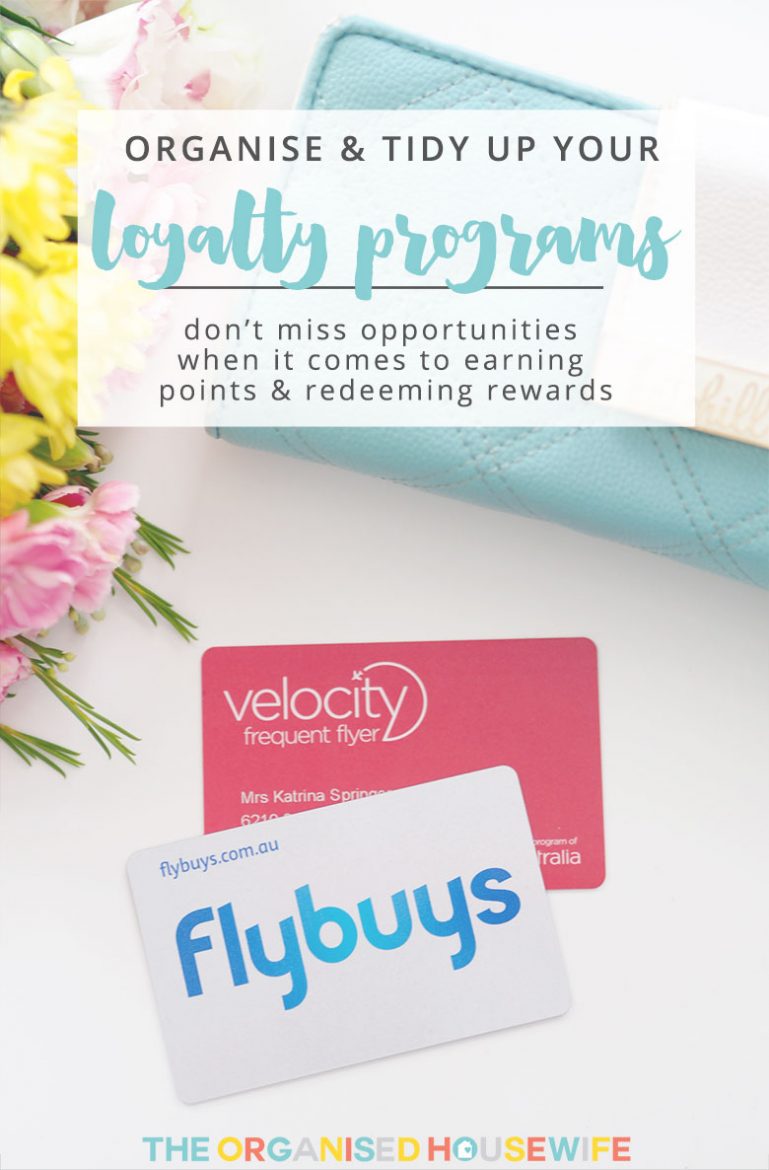 I have learned quite a lot when researching for this series of posts and realised a huge gap I had when it came to earning points. Over the next few weeks I will share all I have learnt.
With just a little planning and consideration when making purchases, you can soon be using Points to help pay for your next family holiday or browsing the catalogue of rewards for a new tablet, cookware set or voucher to get money off your next grocery shop.
I have partnered with Velocity Frequent Flyer, the award-winning loyalty program of Virgin Australia, throughout this special budgeting series. I am going to help you organise and tidy up your Velocity Points as you may be missing opportunities when it comes to earning Points and redeeming for really great rewards.  I know I have, I could have been halfway around the world by now!
Frequent Flyer Program – don't be scared off by this term
I was scared off by the term 'frequent flyer' as I don't often fly with my family (although I wish we did) and thought there wasn't much point in signing up to a frequent flyer program. But I've since discovered that members of Velocity Frequent Flyer not only earn Points on eligible flights (which can be redeemed for more flights, flight upgrades, lounge passes and even gift vouchers or products), but you can also earn Velocity Points through your everyday spending! If your not a member yet don't forget to sign up.
I wish I understood this years ago, as I would have loved to be sitting with a coffee and my laptop in the comfort of an airport lounge when flights have been delayed (yep, you guessed it, you can use Velocity Points for a lounge pass). But mostly, I would have loved to have accumulated enough Points to take my family on an overseas holiday which, looking back, I probably could have done several times over by now #kickingmyself.
Set your goal & make your rewards system work for you
What do you want to achieve? What do you want to get for your loyalty? A new toaster, gift vouchers or a family holiday?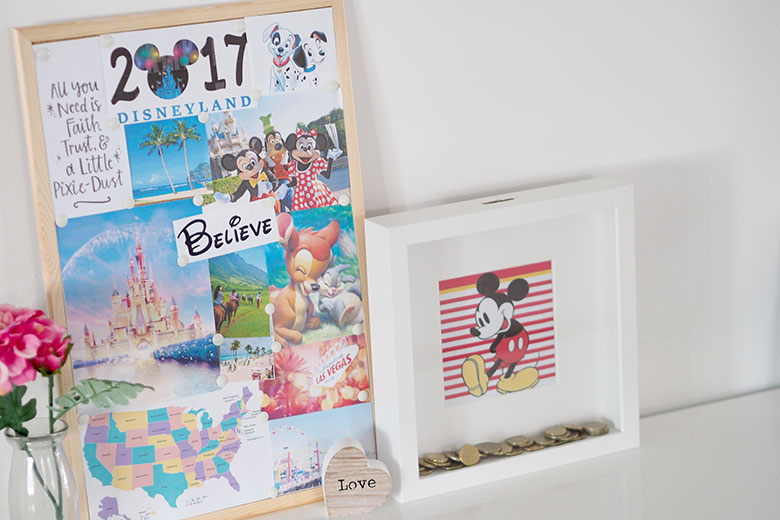 Now that I have more of an understanding of how frequent flyer programs operate, we would like to go on an overseas family holiday to Disneyland. Taking my spending habits into consideration, it makes the most sense to use Velocity Frequent Flyer Points to help get me there and use Velocity Points for our flights, flight upgrades or lounge access.  With a goal now in mind, I need to make sure I keep "earning Points" in the front of my mind when I go shopping and run errands. Basically, this means purchasing groceries from Coles and scanning my flybuys card at every opportunity (so I can transfer my points to Velocity later), getting the hubby to fill up at BP where he can swipe his Velocity card to earn Points, and using my Velocity credit card to pay for eligible transactions.
This is where I've learnt I have not been using loyalty systems cohesively. I have been shopping at all the right places to earn points (Coles, Kmart, BP) but not maximising my Velocity Points earn. For example, I was shopping at Coles with my Woolworths credit card (which only gives us discounts on our Woolworths shop) and filling up at BP every week and not scanning our Velocity membership card. I have been missing out on an abundance of Velocity Points! See why I am #kickingmyself…
Well, I immediately fixed that up and it was really VERY EASY!
See why doing an audit of how to use your loyalty programs has its benefit? Follow along with me, as you are just a few short steps away from boosting your Points balance too!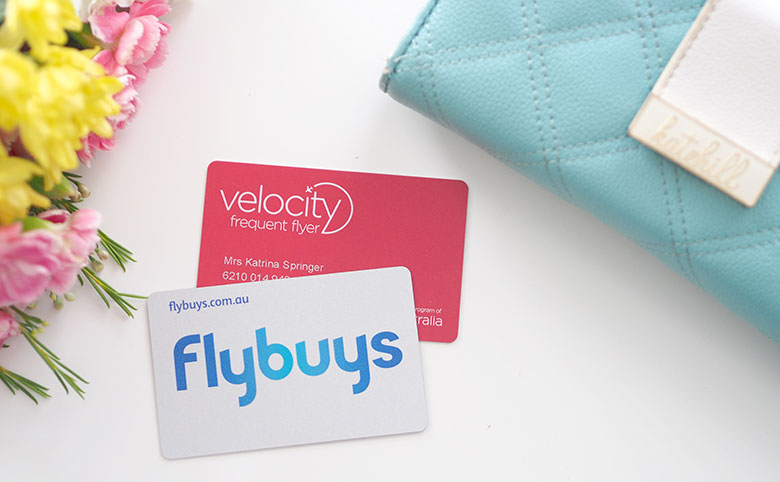 1. SIGN UP TO VELOCITY FREQUENT FLYER
I have a Velocity Frequent Flyer Card, but my hubby didn't. So I got him to sign up to receive one too. Now when he fills up at BP, we'll earn 2 Velocity Points for every litre of fuel purchased and 2 Velocity Points for every dollar spent in-store (there is a cap and some exclusions do apply so do check for more info).
If you're not already a Velocity member, then make sure you sign up. As an award-winning loyalty program, Velocity Frequent Flyer provides members with many easy ways to earn Velocity Points both at home every day and when you travel so you can enjoy rewards sooner.
Here are just some of the benefits and reasons to be a member:
Earn Velocity Points when you fly with Virgin Australia and Velocity's world-class airline partners
Earn Points with Velocity's everyday program partners (see a few below)
Use your Points for flights, flight upgrades, accommodation or products and gift vouchers via the Velocity Rewards Store
Earn Status Credits when you fly and build your Status Credit balance to reach the next level of membership. The higher your membership level, the more flight benefits you'll receive such as extra baggage allowance, lounge access, priority boarding and more. Plus you can now also earn Status Credits when you shop at Coles, Liquorland and First Choice.
Here are just a few ways you can earn Velocity Points:
Your weekly grocery shop at Coles and then transferring your flybuys points to Velocity (FYI Velocity members must link their Velocity membership to their flybuys household to transfer points and a conversion rate and annual transfer cap applies. Read the full T&Cs here).
Buying petrol at participating BP service stations and swiping your Velocity card to earn Points, find out more and see caps and exclusions here.
Parking the car at a Wilson car park when you use Book a Bay
Earning Points on eligible purchases using Velocity and partner credit cards
Everyday utilities (you can earn Points with EnergyAustralia or when you switch to Virgin Mobile).
View all the benefits here.
2. AUDIT WHAT REWARDS ARE LINKED WITH YOUR CREDIT CARD
Check to see if your credit card is linked to a rewards system that suits your end goal. We all love something for nothing! Some credit cards earn frequent flyer Points directly (such as Velocity's credit cards) and others earn reward points that you can then transfer to Velocity later. Each time you spend money on your credit card, you can be earning Points that can then be redeemed for your next flight, an upgrade, a brand new kettle, or even a family holiday.
When I did my audit, I realised my credit card was giving me shopping vouchers for a grocery store I rarely shop at since we've moved house. So I have since changed my credit card to a Velocity credit card in order to earn Velocity Points automatically and maximise the rewards and benefits available. We use our credit card for most transactions and this means we'll now automatically earn Velocity Points on our spend (eligible transactions only of course) without having to think about it. However, we ensure we only spend what we can afford to pay off each month to incur no interest.
View the various Velocity partner cards available here. I will go into more detail about this in another post next week but here's the legal stuff you need to know – eligible purchases, conditions and earn and transfer rates will differ depending on the card, so head here for details).
Now that I've decided to get "Points fit", maybe we will get to Disneyland sooner or have the chance to upgrade to the front of the plane…We hope to get there in December!
Share with me – what is your rewards goal?
This post is run in accordance with my disclosure policy. To earn and redeem Velocity Points you must be a Velocity member. Velocity membership and Points earn and redemption are subject to the Member Terms and Conditions, as amended from time to time.