This post is sponsored by Velocity Frequent Flyer
Many people are disheartened when they hear the word 'holiday' and think that they have to spend thousands of dollars to have the perfect holiday. But, it IS possible to live out your dream holiday without breaking the bank! There are so many ways you can save money through planning, flights, accommodation, food and travel. Let's look into our loyalty program, as you can save by redeeming your Velocity Frequent Flyer Points too! If you're not a member yet, don't forget to sign up.
As I mentioned in my very first post, I was scared off by the term 'frequent flyer' and didn't realise that you can redeem Points beyond a flight. While writing this series, I have been able to research how to properly use the Velocity Frequent Flyer program and have improved the way we as a family earn Velocity Points. I hope this series has helped you to get a better understanding too!
I freely admit I have been a points neglecter in the past. I have now transferred my flybuys points to Velocity to use on the holiday I am planning for the end of the year. If we haven't earned enough Points by the time I go to book our overseas holiday then I'll just keep accumulating them for the next one. Conveniently, all my 3 kids are going on school camp at the same time early next year, leaving hubby and I home alone for a week.  We have been contemplating whether we make the most of this rare opportunity and have a child-free break away!!  I can see visions now of us sipping wine in first class… ooh, to dream!!
Don't become a points neglecter, enjoy what you have earned, enjoy life and use your Velocity Points to enjoy a holiday!!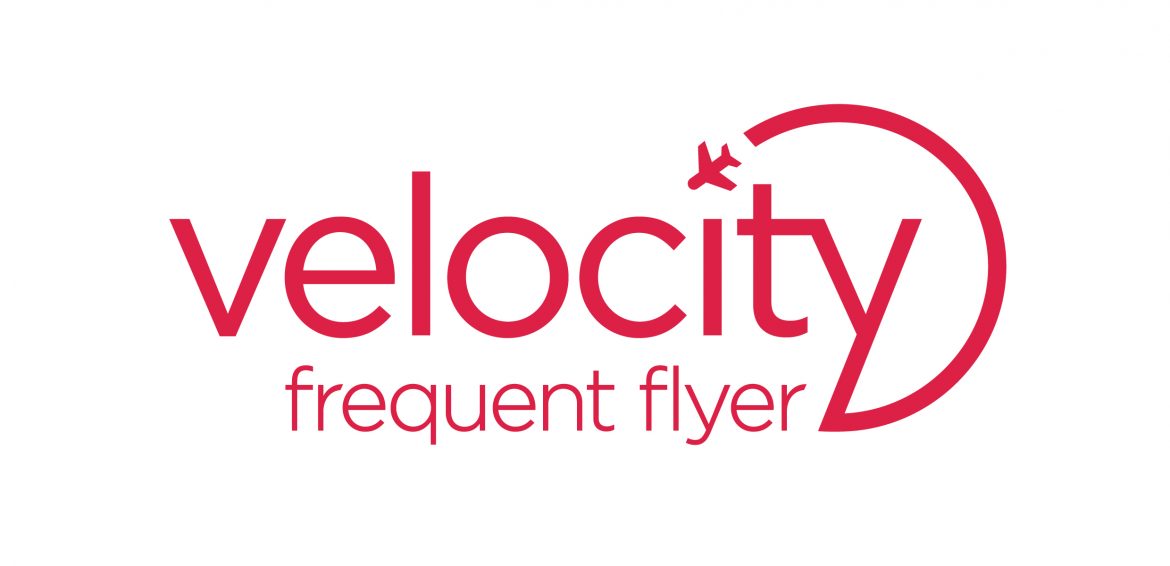 I've done some research and worked out how to redeem/best use my Velocity Points. I've also researched how I can continue to earn Velocity Points during my travels so I am always accumulating for that next holiday.
FLIGHT REWARD OPTIONS
Velocity members can redeem Velocity Points for flights to over 600 destinations worldwide.
Reward Seat – Being the lowest "Point price", the Reward Seat is the most popular redemption option because you'll get more for your Points. This is what I am aiming to use my Velocity Points for so we can all get to Disneyland!
Any Seat – If you can't find the Reward Seat you want, you can redeem your Velocity Points for an Any Seat with Virgin Australia. These seats have a higher Points price but offer greater flexibility.
Flight Upgrades – Want to fly in style? Upgrade your flight to Premium Economy or Business Class. This page tells you everything you need to know.
Want to know how to actually book a Reward Seat? Log in here with your Velocity member number and password and search for your Reward Seat. Make sure you look for the words "Economy Reward" or "Business Reward" above the Points price so you know you're booking a Reward Seat. Don't forget about the fine print either – you can see the reward seat terms and conditions here.
REDEEM AT YOUR DESTINATION
Accommodation – with Velocity's hotel booking partner Kaligo, you can redeem your Velocity Points for accommodation at over 550,000 hotels worldwide (you'll need a minimum of 4,000 Velocity Points to redeem). You can also use the Points + Pay option and earn 3 Points per $1 spent on the cash component of your booking so it's a great way to both use your Velocity Points and continue earning whilst on holiday for the next holiday.
Car Hire – thanks to Velocity's partner Europcar you can put your Velocity Points toward hiring a vehicle both in Australia and overseas.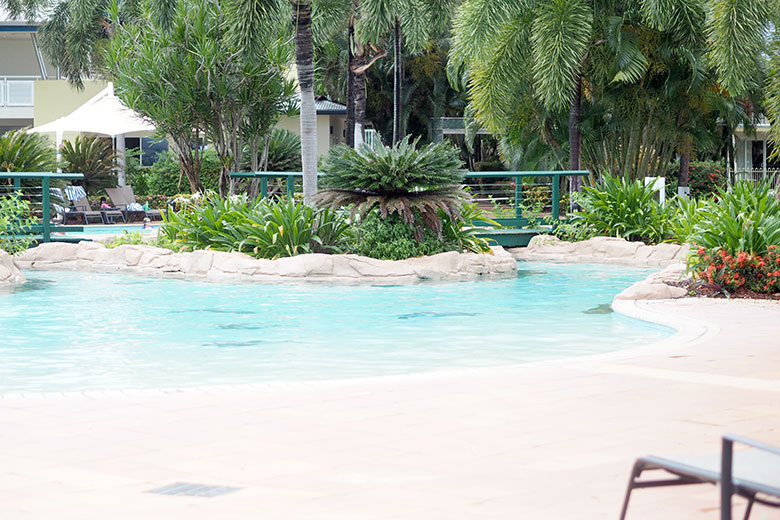 EARN POINTS WHILE TRAVELLING
As I have only just completed the audit on how I use my loyalty program and collect Velocity Frequent Flyer Points, I haven't used my Points for travel yet. However, during my research I have found there are ways to continue growing your Points balance while you are actually travelling or during the planning phase.
Book a holiday – Virgin Australia Holidays offer flight and hotel packages in Australia and overseas. Create your dream holiday with expert help from Virgin Australia Holidays, and earn 3 Points per $1 spent.
Hire a car – from Hertz, Thrifty or Europcar and earn 3 Points for every $1 spent.
Book transfers or airport parking – Avoid pre-trip stress and book transfers to and from the airport or arrange airport parking or secure valet parking, earning more Velocity Points.
Petrol for road trips – Swipe your Velocity card to earn Points when you fill up or make eligible shop purchases at participating BP stations in Australia
Restaurants – Make a booking at hundreds of restaurants around Australia through OpenTable.
Travel insurance – Book your travel insurance with Covermore and earn 3 Points per $1 spent.
Accommodation – As mentioned above you can redeem your Velocity Points for accommodation but you can also earn them with over 600,000 hotels in over 37,000 cities worldwide. To earn Velocity Points with Velocity Frequent Flyer's hotel partners, simply visit the Velocity website then show your card during check-in or add your membership details to your reservation when booking online.
READ MORE:  how to earn Velocity Points on flights, holidays, shopping, credit card spend, and more here.
TIP: You can transfer your existing hotel reward program points with selected hotel partners, including Hilton HonorsTM and Starwood Preferred Guest®, to your Velocity account. Find out more here.
GLOBAL WALLET®
Whilst I haven't got a Global Wallet® enabled membership card yet, I do think it's a brilliant idea so we aren't worried about converting money while travelling to various different countries.  Global Wallet® is a reloadable Visa Prepaid Travel card that allows you to carry, exchange, and spend up to eleven currencies while you travel. Plus you will earn Velocity Points every time you spend using your Global Wallet® card.
I really like this idea, as I think I was taken for a ride when I visited New York a few years ago. I struggled with the currency in the beginning and handed over the wrong notes. As well as the benefits and features I've listed below, it will give you security and peace of mind.
Earn Velocity Points – for shopping in-store and online, locally and overseas. Earn 1 Point per $1 spent overseas and 1 Point per $2 spent on everyday items in Australia.
Save on Fees – There are no load fees, no monthly or annual account fees on active accounts and no foreign exchange fees on overseas purchases when you spend from funds you hold in a wallet in the local currency. Find out more about fees.
Lock in exchange rates – When you transfer funds to a foreign currency wallet, you can rest assured knowing exactly how much you've got in each foreign currency wallet.
Use anywhere Visa is accepted – Access your own money from more than two million ATM's around the world and make purchases anywhere Visa is accepted – that's over 30 million locations globally.
Read more about Global Wallet® and definitely read the fine print and PDS here.
I think I'm going to request a Global Wallet® enabled membership card ahead of time so when we book our Disneyland holiday I'll be ready to load it with our own money (specifically set aside for our holiday spending) and convert it to US dollars when the exchange rate is decent. Global Wallet® is on the back of the Velocity membership card, so I don't need to carry an extra card around in my purse.
Have you used your Velocity Points to travel?
This post is run in accordance with my disclosure policy. To earn and redeem Velocity Points you must be a Velocity member. Velocity membership and Points earn and redemption are subject to the Member Terms and Conditions, as amended from time to time. Global Wallet® Issuer: Cuscal Limited ACN 087 822 455. Advice does not consider your objectives, situation or needs, so consider if it's appropriate. Click-through and read the PDS before making a decision. T&C's apply. Velocity Points earn applies to purchases made by use of the Global Wallet® card only and excludes ATM withdrawals, quasi cash transactions, fees and charges, account adjustments, reversed transactions and gambling transactions.