This post is sponsored by Velocity Frequent Flyer
Last week I shared with you how I audited and tidied up my loyalty programs. I asked you to join in the audit too, in order to make sure that your loyalty programs and "systems" are working for you.  Now that you have looked through it, I want to share with you additional ways you can earn Velocity Frequent Flyer Points. Then you can use your Points to redeem for that next family holiday (flights, upgrades or accommodation), a gift for Dad for Father's Day or even vouchers to give at Christmas! If you're not a member yet, don't forget to sign up.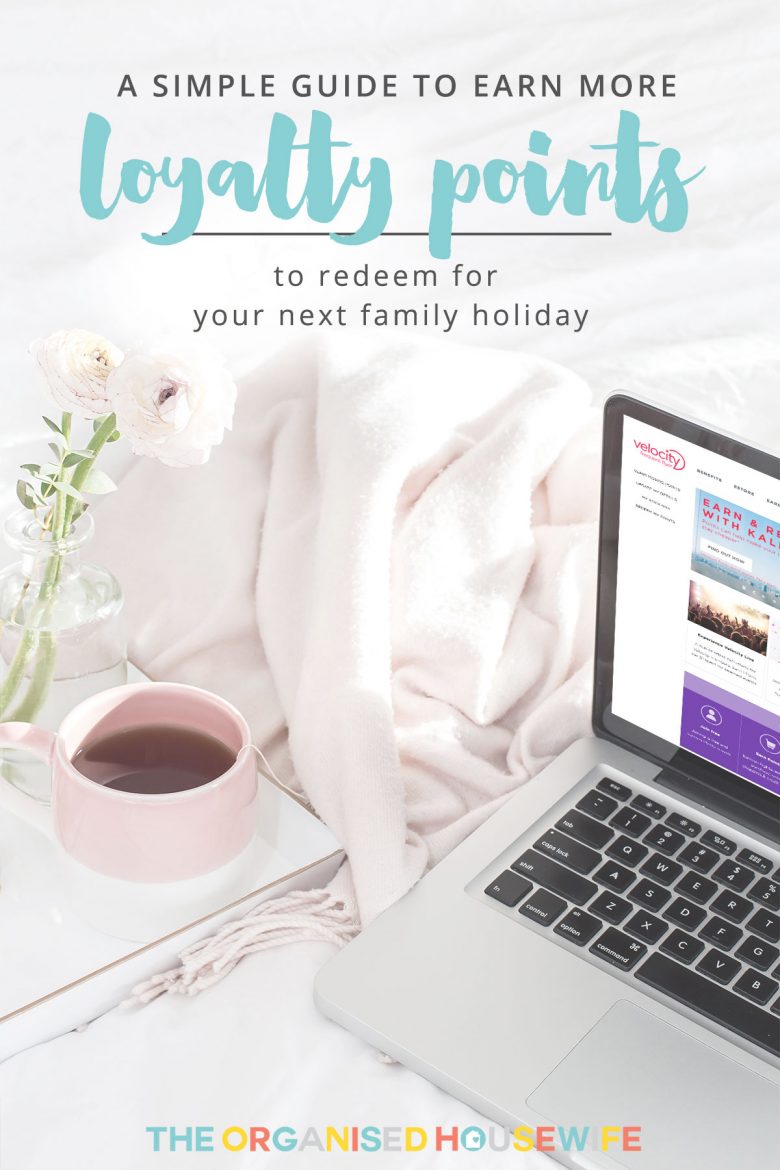 After I completed my loyalty programs audit, I fixed up those mistakes I was making and determined my goal – an overseas family holiday to Disneyland to celebrate my 40th birthday. I've worked out that with Velocity Frequent Flyer I should be able to collect enough Velocity Points to put towards flights or accommodation or have the chance to upgrade!
HOW TO EARN POINTS
There are a several ways you can earn Velocity Frequent Flyer Points and you'll be pleased to know they can easily be earned throughout your day without even seeing the inside of an airport (well until you've saved up all your Points for that holiday!). Think about your routine – purchasing fuel, going to the gym, completing your weekly grocery shop… all can result in Points! You can also earn flybuys points when you visit Kmart (I'm addicted, one of my recent purchases below) that you can easily transfer to Velocity. Velocity Frequent Flyer has dozens of everyday earn partners to choose from and if you keep earning Velocity Points front of mind throughout the day you'll have probably accumulated a healthy number of Velocity Points by the time you go to bed!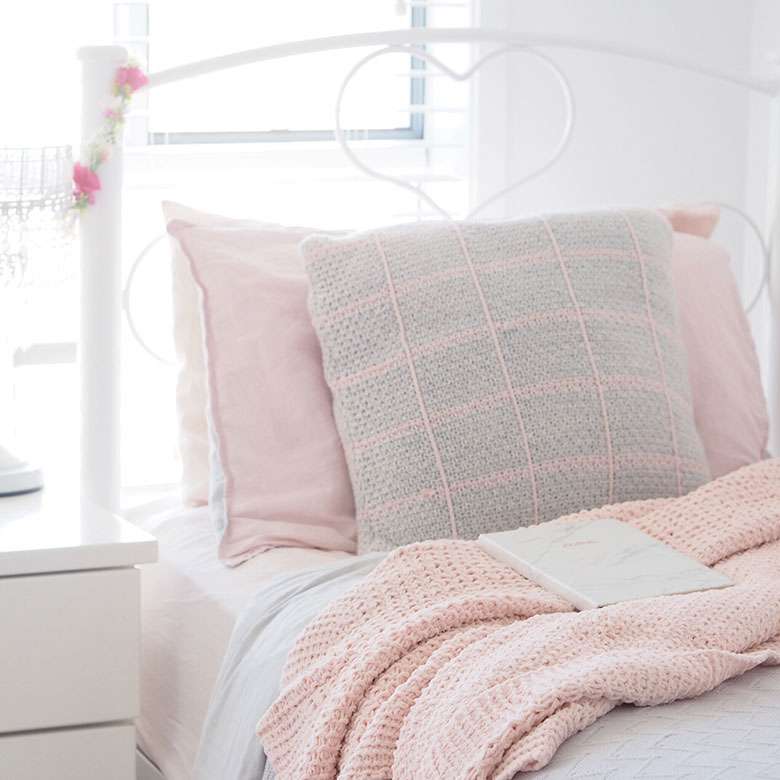 1. USE THE RIGHT CREDIT CARD
A "points junkie" tip is to pay for your everyday expenses using your credit card (either one you already have that earns bank reward points which you can transfer to Velocity or one of Velocity's credit cards). By doing this, you can earn Velocity Points on pretty much everything. Plus, when you transact with a Velocity partner and pay with your credit card you can earn Points twice (I've heard it's called "double dipping"). I use my credit card more than cash as I find it more convenient, but we have strict rules to stick to our budget and pay it off each month.
As I mentioned when doing our loyalty program audit, I was using a credit card that was giving me shopping vouchers for a grocery store I rarely shop at now that we have moved house. It wasn't one of Velocity's partner cards so I have since changed over to a Velocity co-branded credit card to maximise the rewards and benefits.
If you're thinking about this option, Velocity currently has a promotion running until 31st July for their American Express Velocity Platinum card. You might want to check it out because it comes with 100,000 Velocity Points! Just make sure you read all the terms and conditions to see all offer details and ensure it's the right card for you.
PRO TIP: LINK YOUR CARDS TO ONE ACCOUNT – Order a Velocity card for your partner and children and link it one to the one account under Family Pooling. This way, you will be maximising the number of Velocity Points you will be earning between the two of you and it will help grow your Points balance quicker!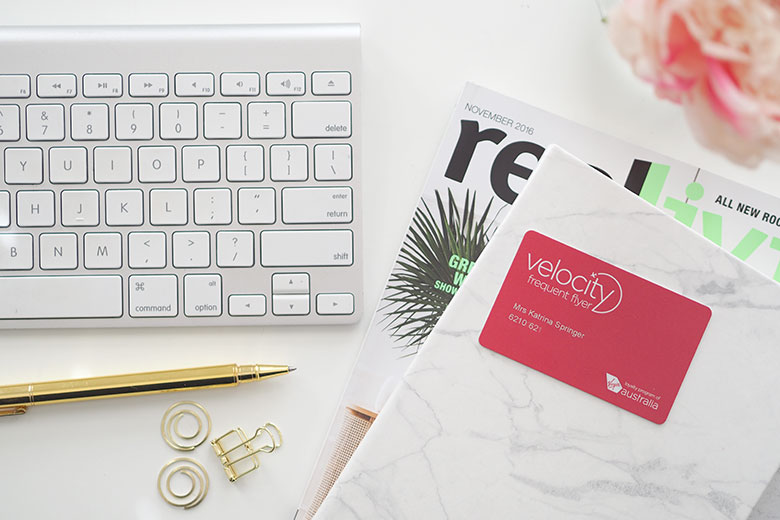 2. TRANSFER POINTS
PARTNER CARDS – You may be able to transfer your points from your current bank credit card to your Velocity Frequent Flyer account, which will allow you to redeem Velocity Points for flights sooner than you think. Most major credit and charge card providers are supported – American Express, ANZ, Commonwealth Bank, Westpac, etc. (The list is quite extensive).  For several partners you can also set up "auto redemption" which will automatically transfer your points across to Velocity. This is brilliant if you're forgetful!
View the full list of Partner Cards, transfer rates and conditions here. 
LINK YOUR FLYBUYS TO YOUR VELOCITY MEMBERSHIP AND TRANSFER – flybuys lets you collect points with many everyday retailers. This means you'll collect points on things you're already buying at places you already shop at. I think I accumulate most points at Coles and Kmart #addictedtoKmart. Members of Coles' flybuys loyalty program can transfer their flybuys points to a Velocity account (remember you must link your Velocity membership to your flybuys household to transfer points and there is a conversion rate and annual transfer cap that applies), which means they can boost their Velocity Points balance quickly and again, redeem those hard earned points for flights or upgrades.
Link flybuys to your Velocity Frequent Flyer membership, transfer points and view terms and conditions here.
3. EVERY DAY EARN
Scanning your flybuys, Velocity and/or credit card at the register when you make a purchase through your everyday spending is the simplest and easiest way to earn Velocity Points. Just making a conscious decision to transact with Velocity partners or at stores that accept flybuys will help maximise your Points earn. Here are some ideas:
VELOCITY FREQUENT FLYER MEMBERSHIP – You can earn Velocity Points with hundreds of Velocity's program partners. Apart from the obvious – booking your flights through Virgin Australia – you can choose to fill your car up at BP, use EnergyAustralia as your utility provider or visit your local Jetts Fitness gym. Each helping you earn more Velocity Points. I've put together this list to help you:
And more….visit the Velocity website to view all their partners and their T&C's.
Plus, you can earn Velocity Frequent Flyer Status Credits (which are usually only earned when you fly) when you shop using your linked flybuys card at Coles, Coles Online, Liquorland or First Choice Liquor. You'll earn 1 Status Credit for every $100 spent on eligible purchases, up to a maximum of 10 Status Credits per month (you can see the details and T&C's here). As I mentioned earlier, Status Credits allow you to reach the next level of Velocity membership which unlocks more travel benefits.
LOOK FOR IN-STORE BONUSES – As an added bonus, Coles frequently give shoppers flybuys bonus points offers when they purchase specific products in-store. Look for the tickets when wandering through the aisles. This will help you boost up your points.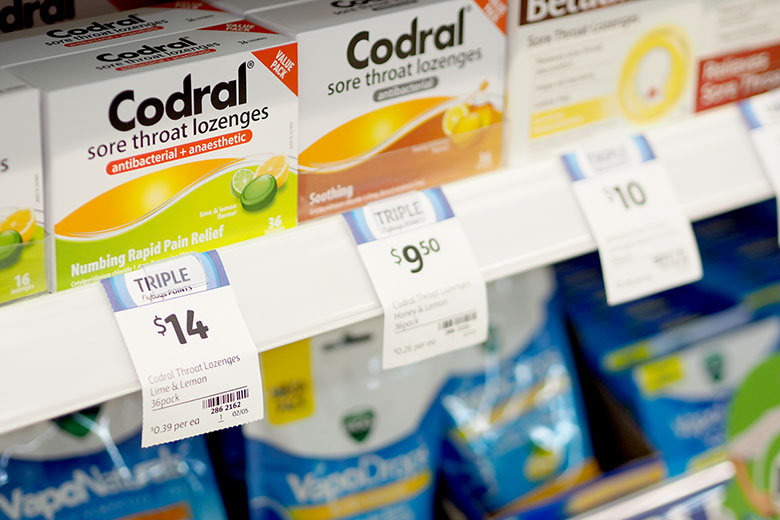 TAKE ADVANTAGE OF 'DOCKET DEALS' – You may keep your dockets for the renowned fuel discount, but did you know that there is another reason to hold onto your Coles receipts? Docket deals give you the chance to collect bonus points the next time you shop.  They generally offer bonus points when you spend over a certain amount. E.g. Collect 500 flybuys BONUS POINTS when you spend $40 of more at Coles, or collect TRIPLE POINTS on a single shop of your choice.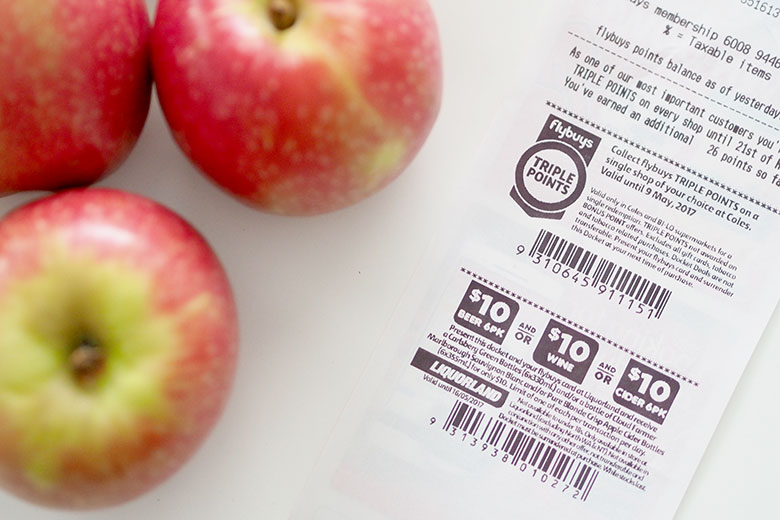 SHOP ONLINE – When you login to the Velocity eStore you can earn 2 Velocity Points per $1 spent on purchases made with over 200 local and international retailers!  You could choose to purchase gifts for Father's Day, birthdays, Christmas, weddings, anniversaries, etc. or just treat yourself to some retail therapy. With retailers like The Iconic, Typo, Etsy, eBay, Temple & Webster and Clinique, your online shopping habits could turn into a holiday.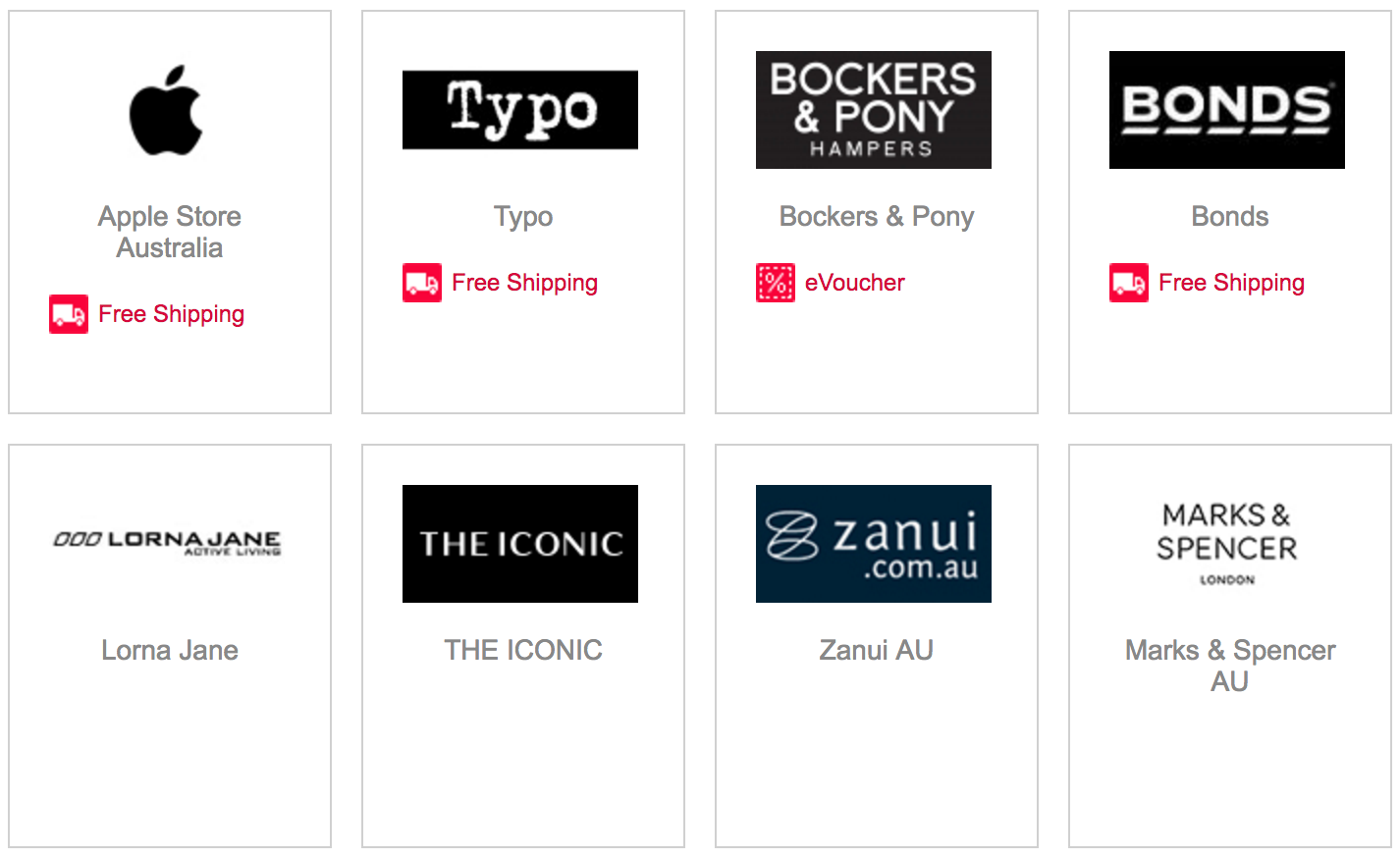 A perfect example – when I see Typo has a free shipping offer, I pop online and pick up a few of their sale items to stock up my gifts cupboard for gifts for tween girls.  Drink bottles filled with stationary are always well received.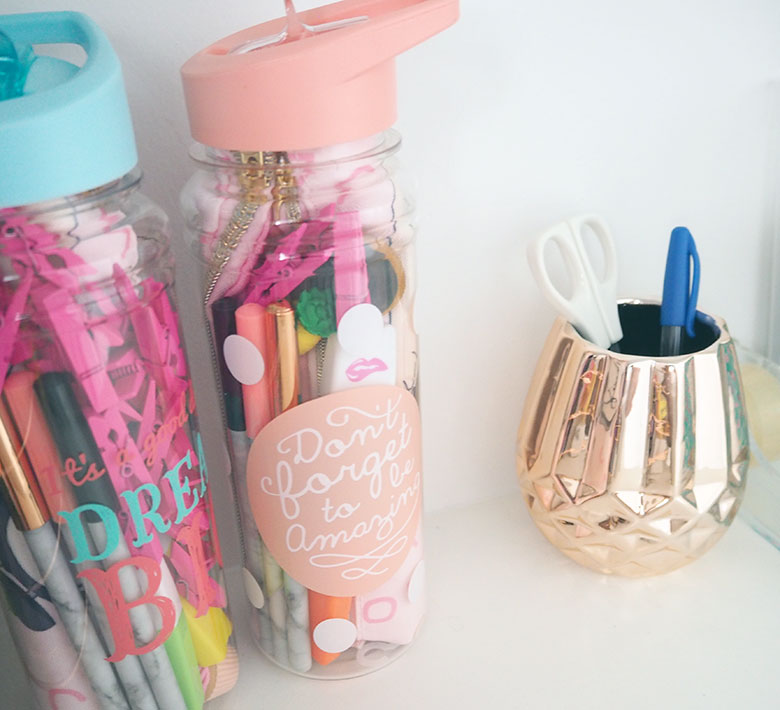 In a nutshell, with a few of these tips, it can be easy to become a points junkie and achieve your points goal.  I have to admit that there are weeks that I forget to rip the bonus deal off my receipt or forget to log in via the Velocity eStore before I shop online…but when I do these things, I find they're great strategies to earn additional Velocity Points. As a result, I'm going to put my ever-growing Velocity Frequent Flyer Points towards our next family holiday.
What is your best tip to help earn more points?
This post is run in accordance with my disclosure policy. To earn and redeem Velocity Points you must be a Velocity member. Velocity membership and Points earn and redemption are subject to the Member Terms and Conditions, as amended from time to time.