The NEW 2020 Wall Calendar and Weekly Planner have launched, and the 2020 Weekly Planner has an inbuilt savings goal tracker too! View both products here.
---
Is saving for a holiday, house, car, lounge or something else one of your new year's resolution goals this year? Many of us will want to work super hard this year to save more money, get out of debt quicker and have spare funds left over for things like a family holiday. To make this happen, you have to set some achievable goals when it comes to savings and stick to budgets and general household planning. I've revamped my Bill Organiser (now known as the 2019 Budget Organiser) to not only help you get on track but to stay on track with your bills, so that you can claim back the control over your finances.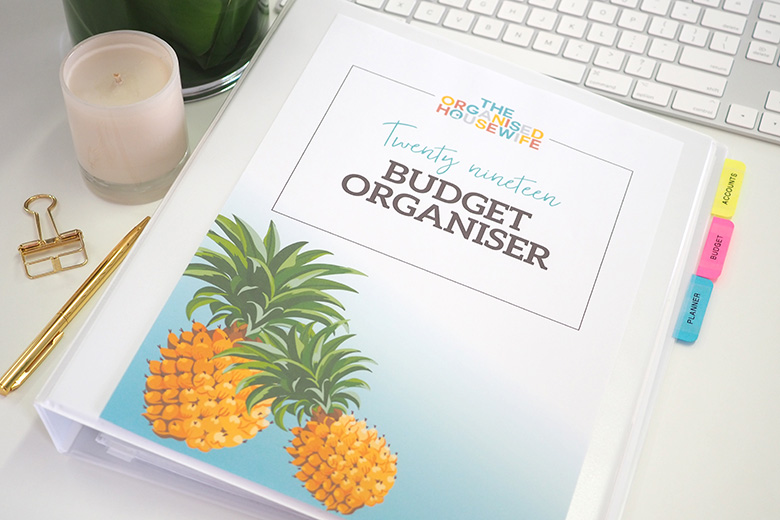 2019 BUDGET ORGANISER IS HERE
Imagine taking that overseas family holiday at the end of the year that you've always wanted to take your family on. Don't dream about it, make it happen!!! This 2019 Budget Organiser is the perfect way to achieve your financial goals this year.
You can instantly download the 2019 Budget Organiser after purchase. Print the cover page and place it into an A4 ring binder (can be found at Officeworks and Kmart) that has clear pockets in the spine and front cover area, so that you can slip in the planner cover and spine label.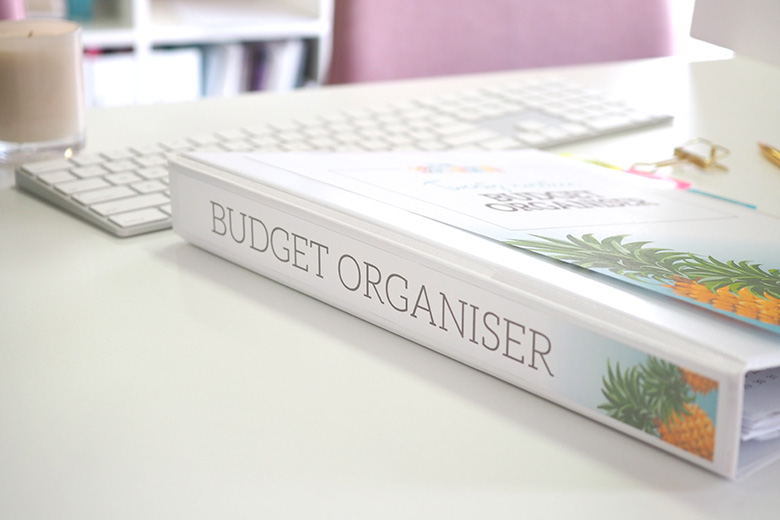 The 2019 Budget Organiser comes with monthly 2019 calendars to help you plan better for those unexpected bills that come in and always make you fall behind.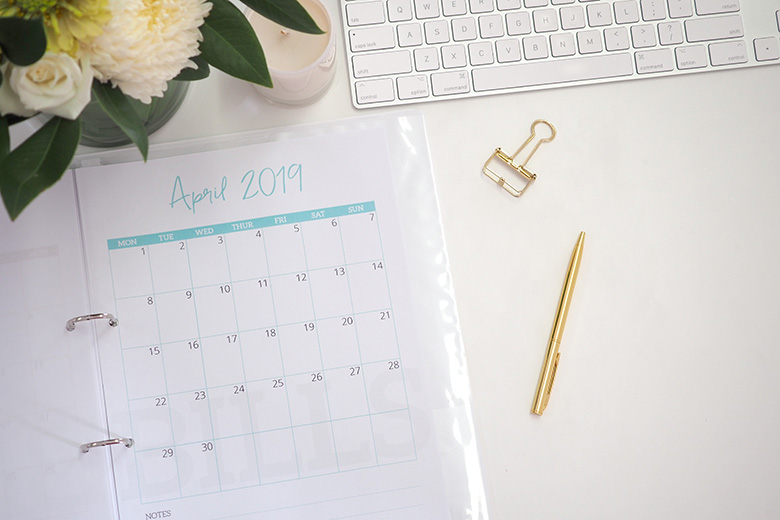 and a page with the full year at a glance.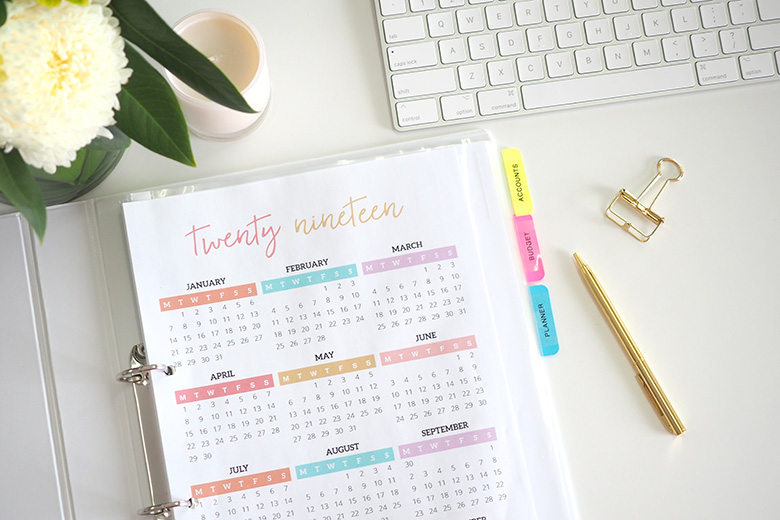 I don't know about you but I can't remember all my bank account details, and keeping them handy like this makes it easy to have details on hand when needed. To note, I don't keep my budget organiser in a place that is easily found, so all my personal details are kept away from house guests to ensure my full privacy.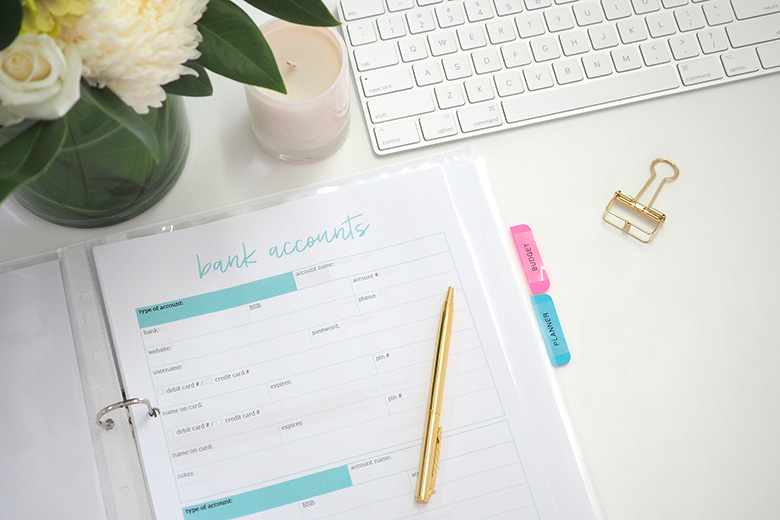 It's easy to look at a bank statement and see what money is being deposited and withdrawn, but nothing beats writing it all down. It also helps you to realise how much money is being spent on unnecessary things!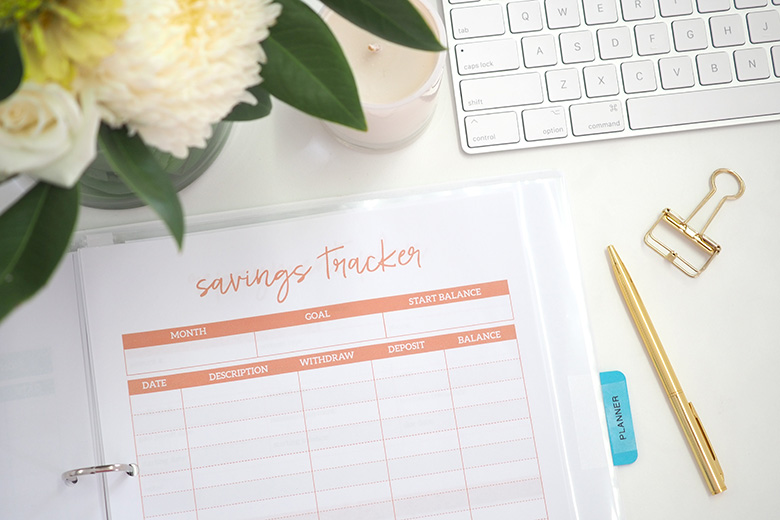 This repayment plan page will help you keep track of how much you still have owing on a loan. This can be a loan for a car, appliances or even money you may have borrowed from family.

It is easy finding out how much more you can put away regularly to meet your goals sooner when you create a budget. I use this Household Budget spreadsheet, but if you're after something simpler, this monthly budget planning page will be ideal for you. Print a page out for each month.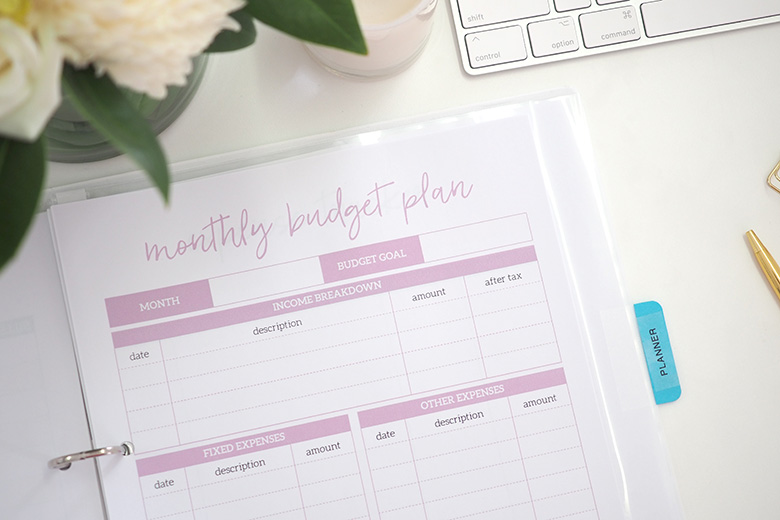 There are a few different options for the divider pages that I have included. You can laminate them, or as I have done; insert them into premium quality sheet protectors. I've included 3 divider pages for budget, accounts and planner.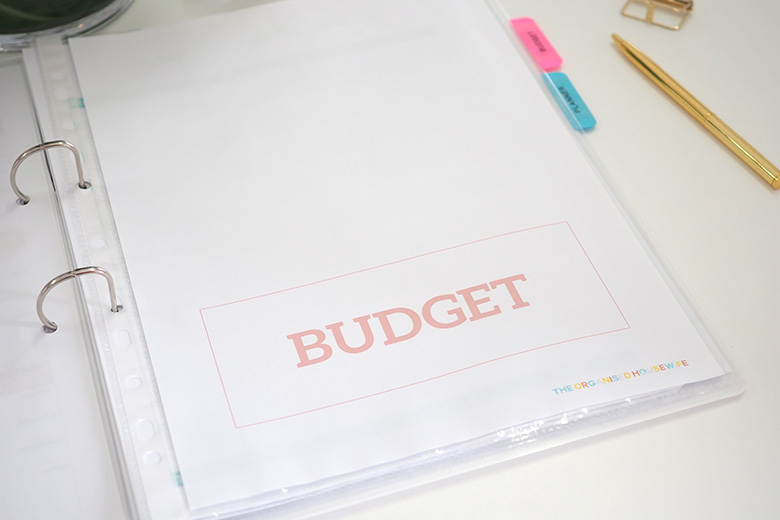 I then added tabs that I bought for $2.50 from Kmart. This makes it easier to find sections within the planner. I've used my labeller to label the tabs.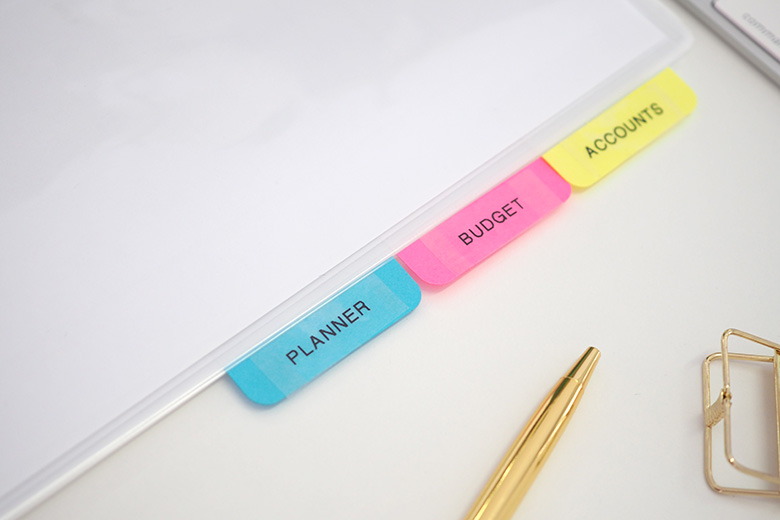 I use the A4 Marbig Expanding Binder Wallets from OfficeWorks to store the receipts. I separate them into categories so it is easier to find what I need, and throw out unnecessary receipts like groceries and petrol every 3 months. I like keeping receipts for clothes in case I need to return anything, such as a top I have been wearing for a few weeks which then breaks. This way I can easily get the receipt and return it for poor quality.
Please Note: Our 2019 Budget Organiser is a convenient digital file that will be available for download via your account page after payment has been made. A physical product will not be sent to you.
WHAT DO YOU WANT TO SAVE UP FOR THIS YEAR?