There are a few little things that, if you do them each day, can easily add up to big $$ over a period of time. These small things may have become habitual within your routine and you may not realise that, with a few simple tweaks, they can help with your budget and to reduce our environmental waste. There are quite a few simple tips and ideas to save money by going green and it's not as tough as you may think! All it takes is some little changes to make a big difference to your budget.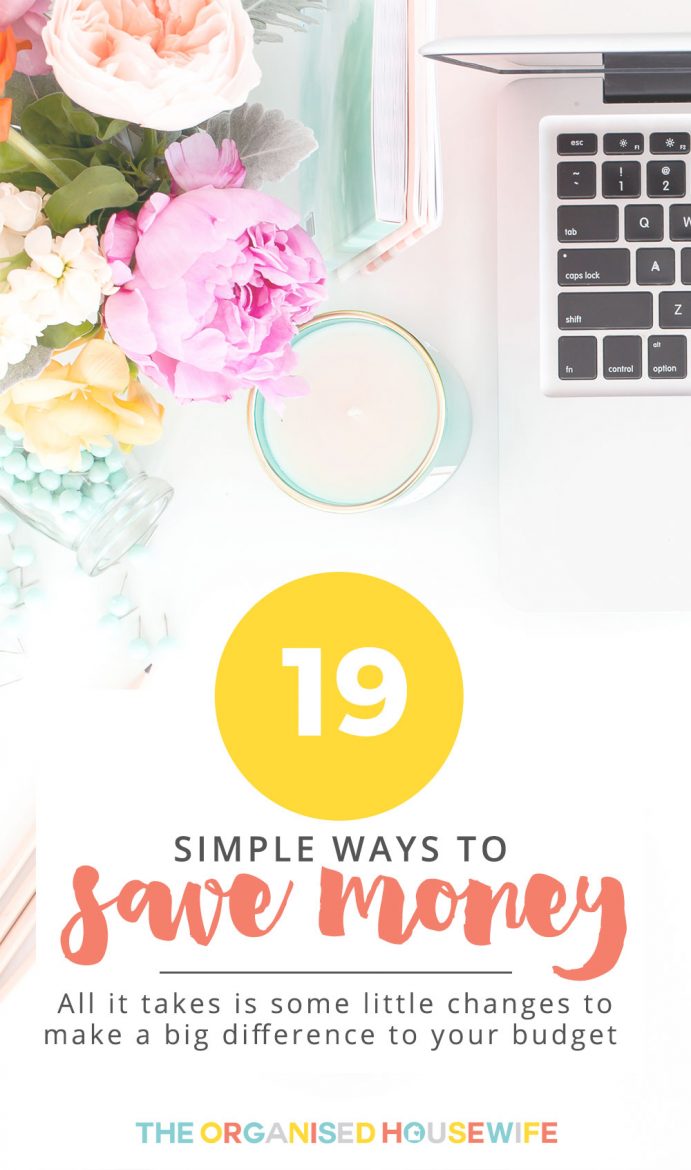 1. WASTE-FREE LUNCHBOX CONTAINERS
Ever since my kids started school (10 years ago), I have always packed them a waste-free lunchbox such as the one pictured below. These are lunchboxes with compartments that eliminate the need to use pre-packaged products, plastic wrap and zip lock bags.
These bento boxes are now available in my online store.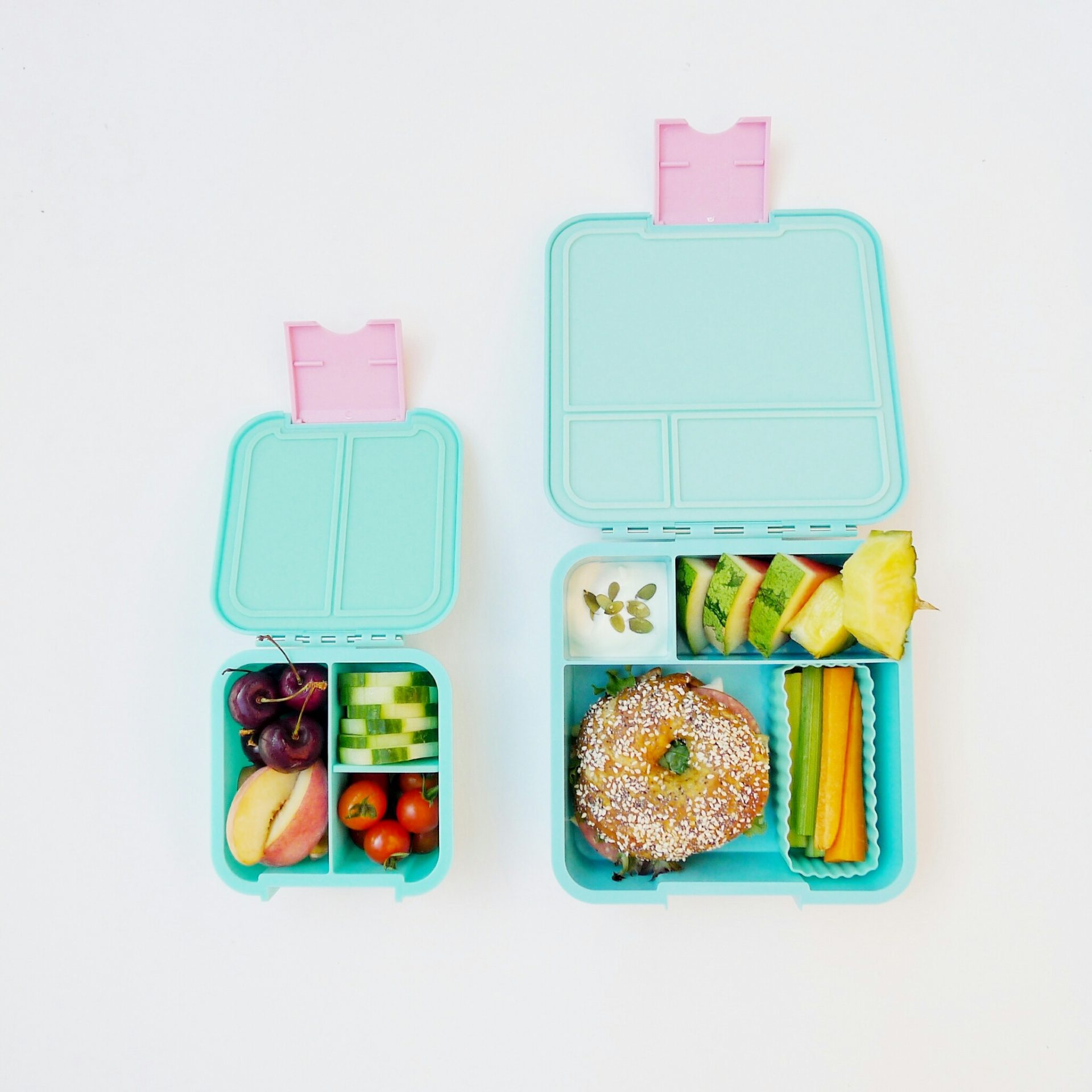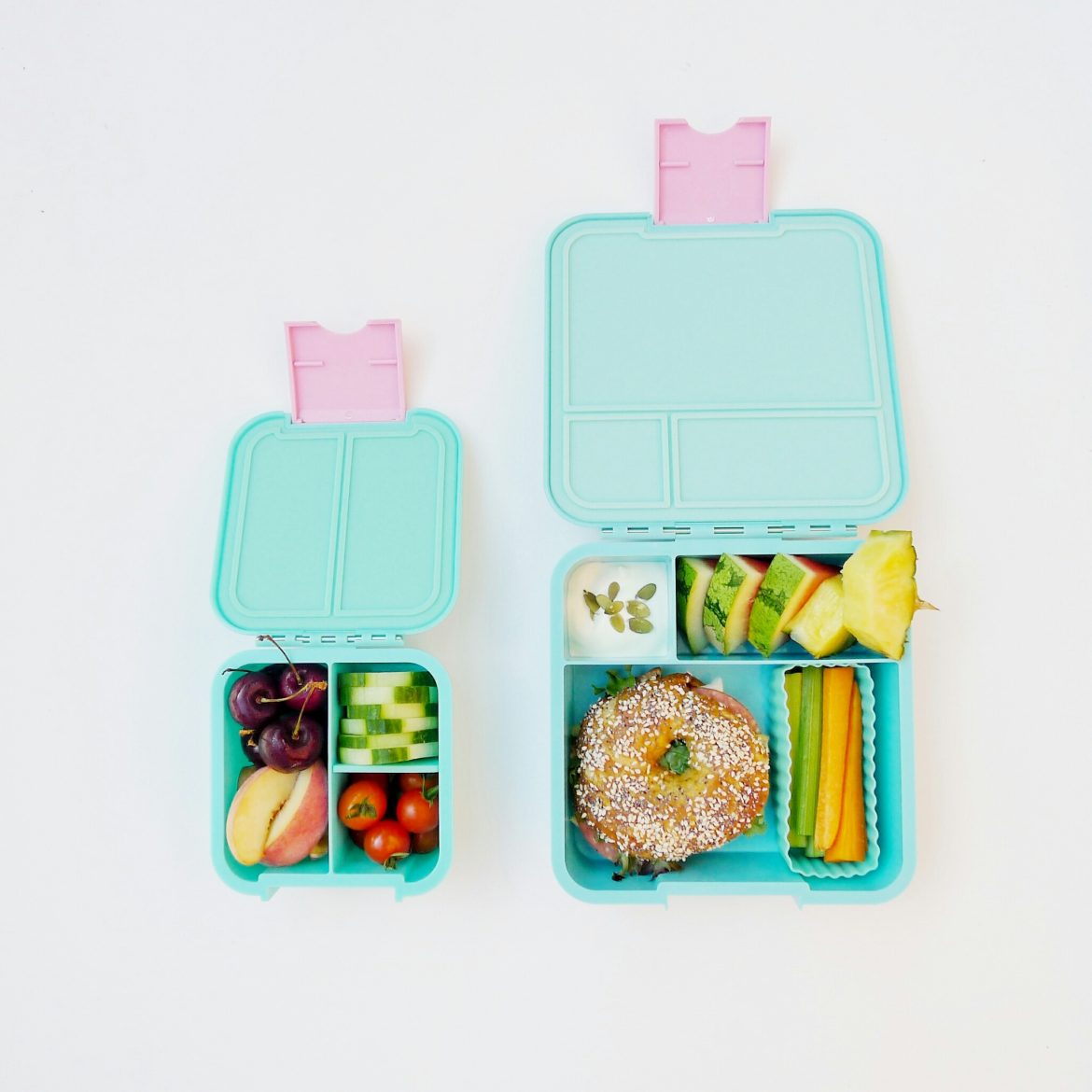 2. DON'T PURCHASE INDIVIDUAL SERVES
It is convenient to purchase pre-packaged foods. E.g. Grainwaves come in individual packs and one larger packet. I purchase a larger packet, open contents into an air-tight container and add handfuls directly to my kid's lunchbox. Not only does this reduce waste but it is also a cheaper option over purchasing single-serve packaged products.
See more Lunchbox Ideas here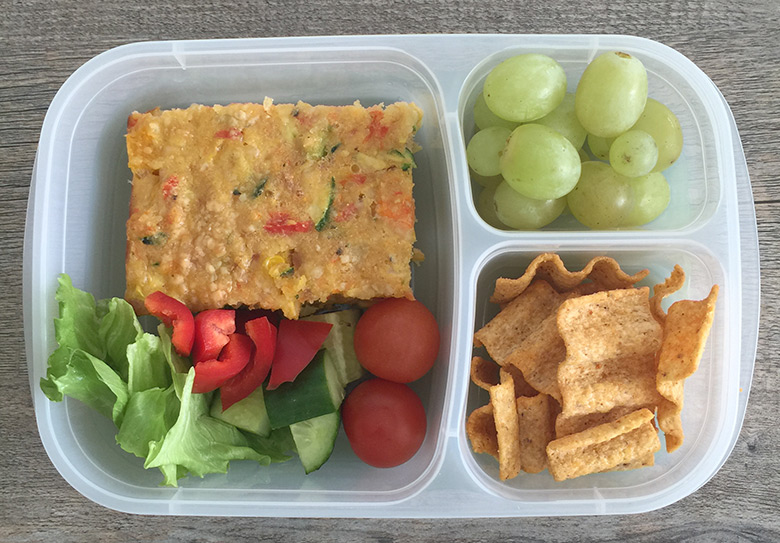 3. USE THE CLOTHESLINE
The dryer is very convenient for drying clothes. However, over time it will increase your electricity bill. Create a laundry routine that will help you get through your mountain of laundry so you can eliminate the use of a dryer. If you really have to use the dryer, run your washing machine on an additional spin cycle to help remove out more excess water. This will reduce your drying time.
Read more Tips to get through the laundry pile chaos faster.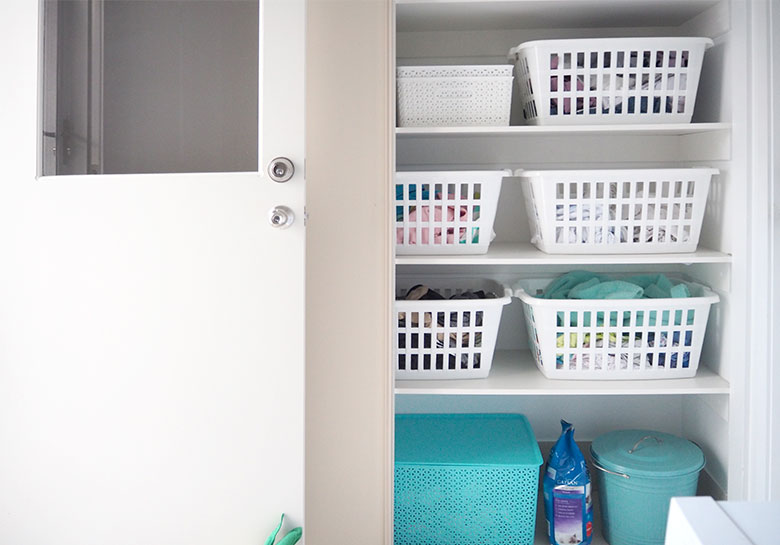 4. PAY BILLS ONLINE
There are many benefits for this. Paperless bills help save the environment and save you time driving to wherever you need to (usually the post office) to pay the bill. If you have set to pay your bill on a scheduled date electronically, this will help save you on late fee!
---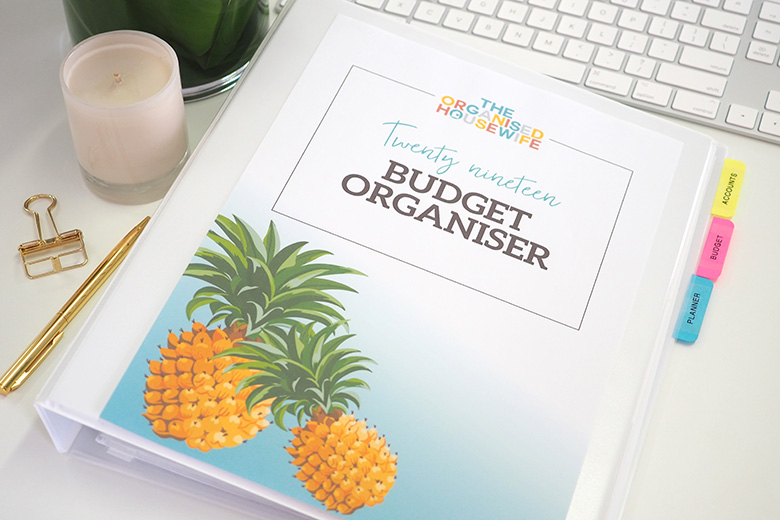 BUDGET ORGANISER
Paperwork in the office can easily become a mess and get lost. Use my Budget Organiser to keep all your bills and receipts together in one place so you won't forget to pay your bills.
AVAILABLE IN MY SHOP – INSTANT DOWNLOAD
---
5. GO REMOTE
See if your employer will allow you to work from home for a day. Not only will you find it extremely productive not being interrupted by colleagues, but you will save fuel not having to drive to work.
Read more: 9 Productivity Tips for Working at Home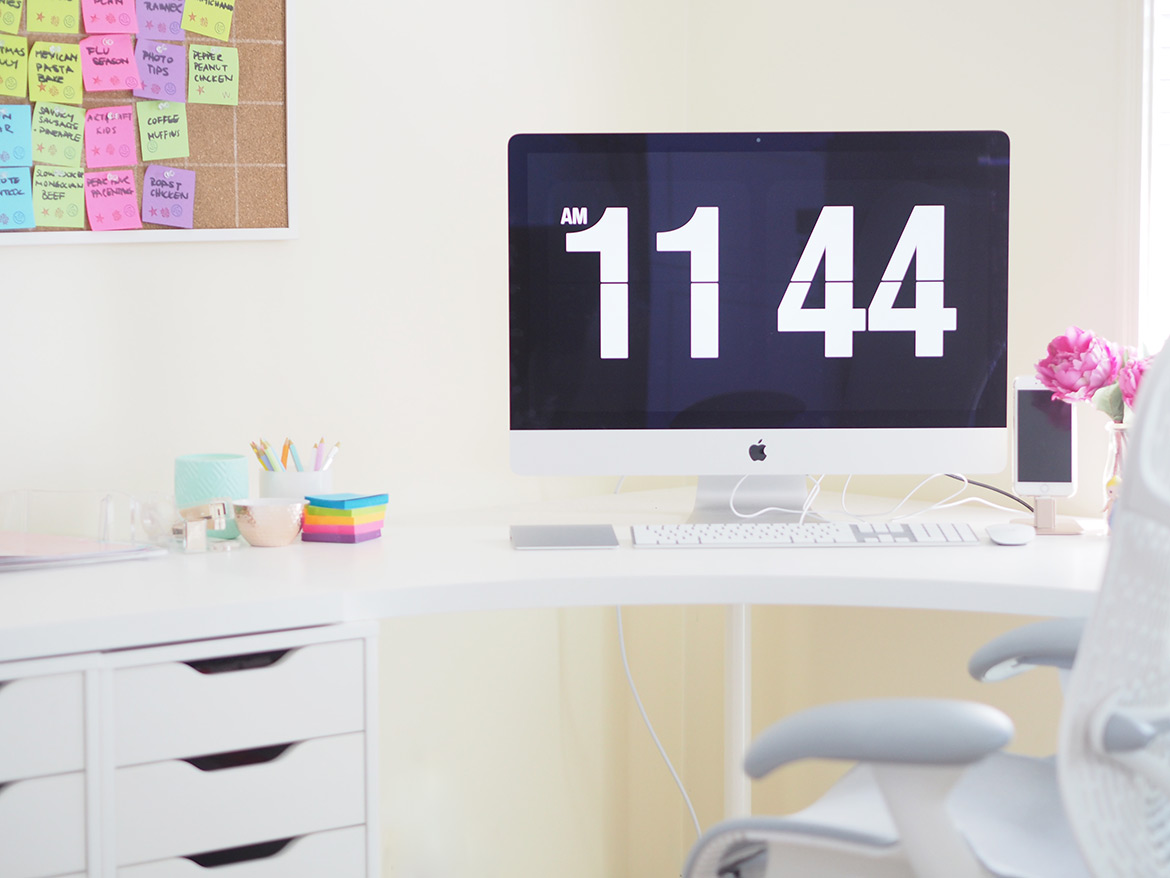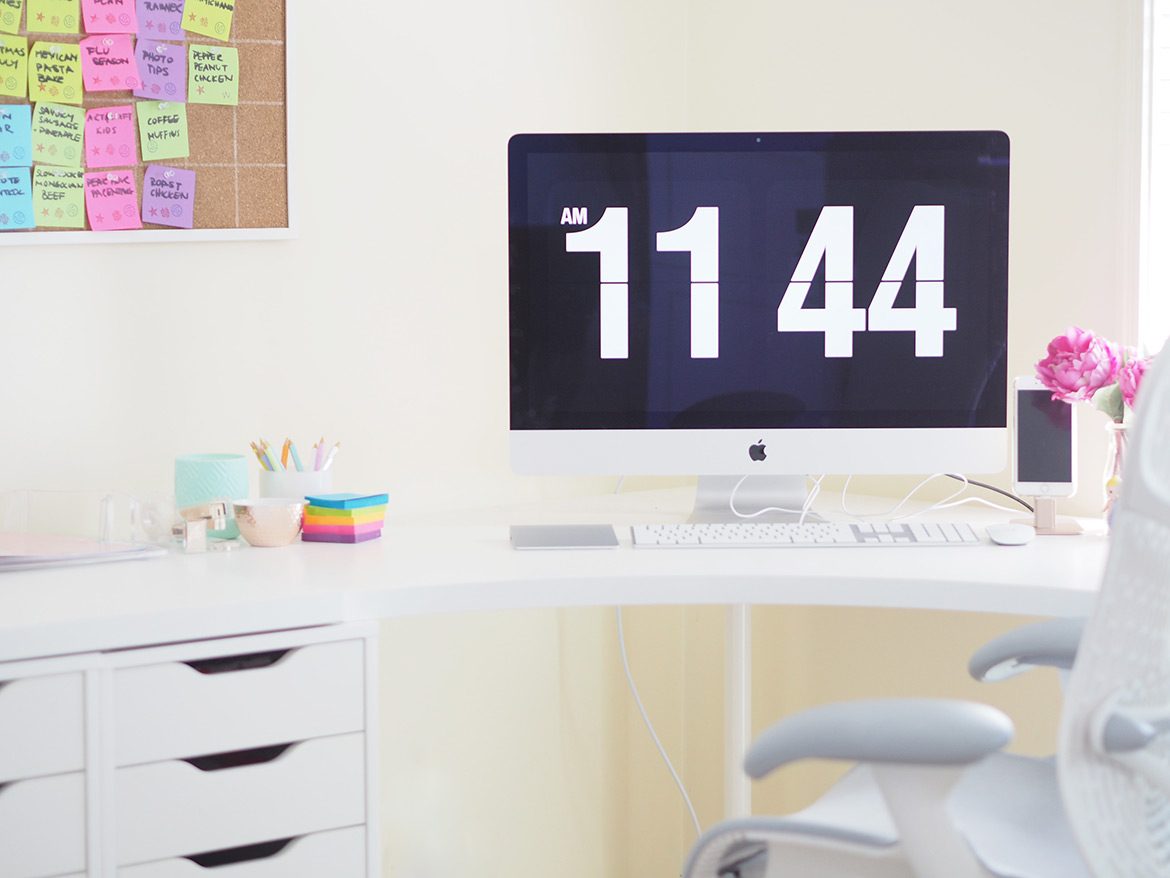 6. MAKE YOUR OWN COFFEE AT HOME
Fill a travel cup with coffee from home rather than purchasing from the cafe before work each day. If you feel this is too drastic, try it twice a week and gradually work your way to a huge saving!
7. KEEP YOUR FREEZER FULL
It not only runs more efficiently when it's full, but having meals on hand will also reduce the need to buy takeaway.
Read more: 50+ Meal Ideas for the Freezer and my favourite Quick Shepherds Pie.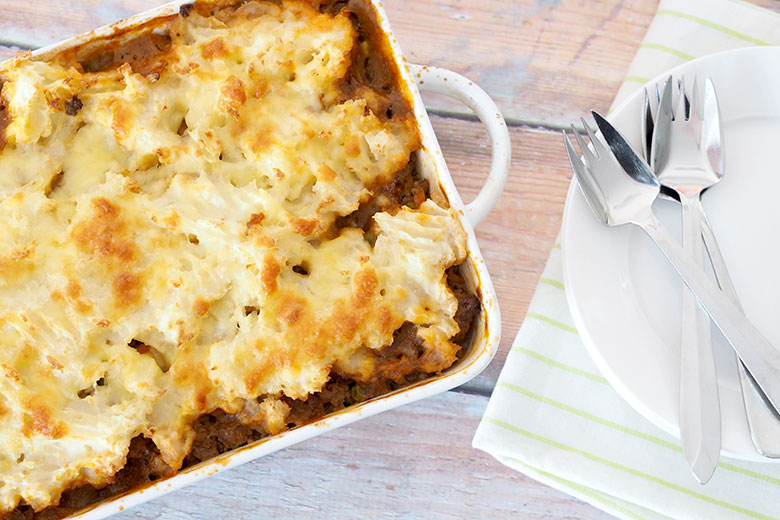 8. TURN OFF THE LIGHTS
It's as easy as switching off the light when you leave a room that will help reduce the cost of your electricity bill.
9. BORROW FROM THE LIBRARY
Borrow books from the library rather than buying them. Most community libraries allow you to go online and book them, they will send you an email to notify you when it's in and ready for collection.
10. REPURPOSE
You know me, I don't like clutter but I do hold onto a few things so that I can repurpose them. I use cereal boxes to organise drawers, coffee jars to give gifts at Christmas time and jam jars for homemade chutneys.
See my Christmas Cookie Mix in a Jar recipe here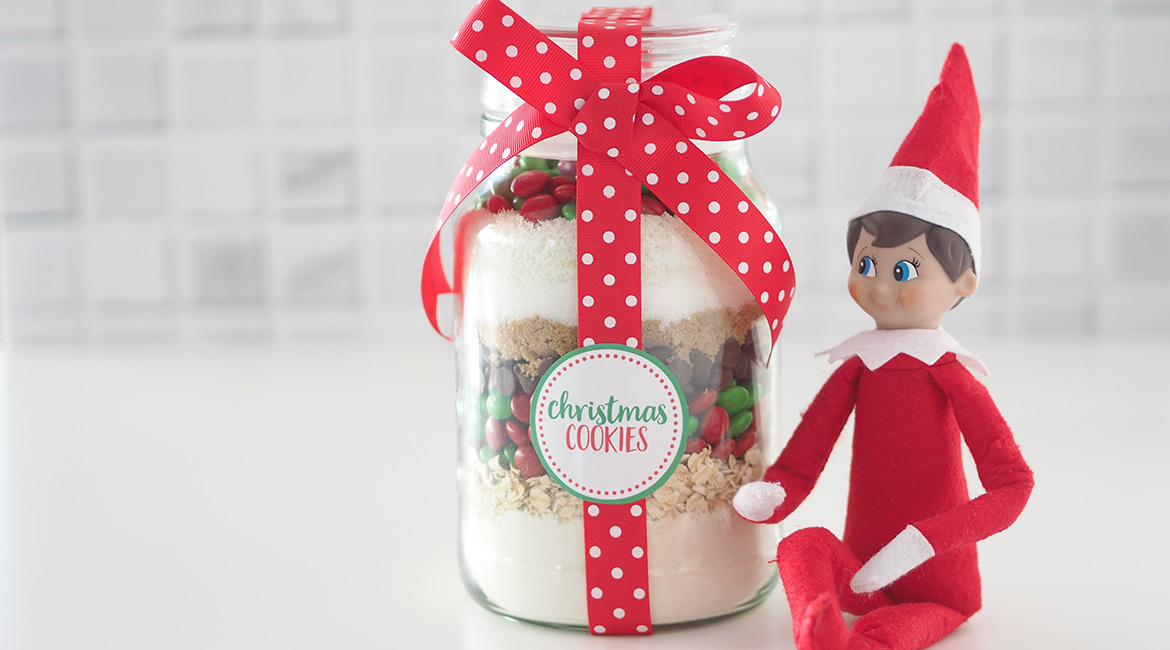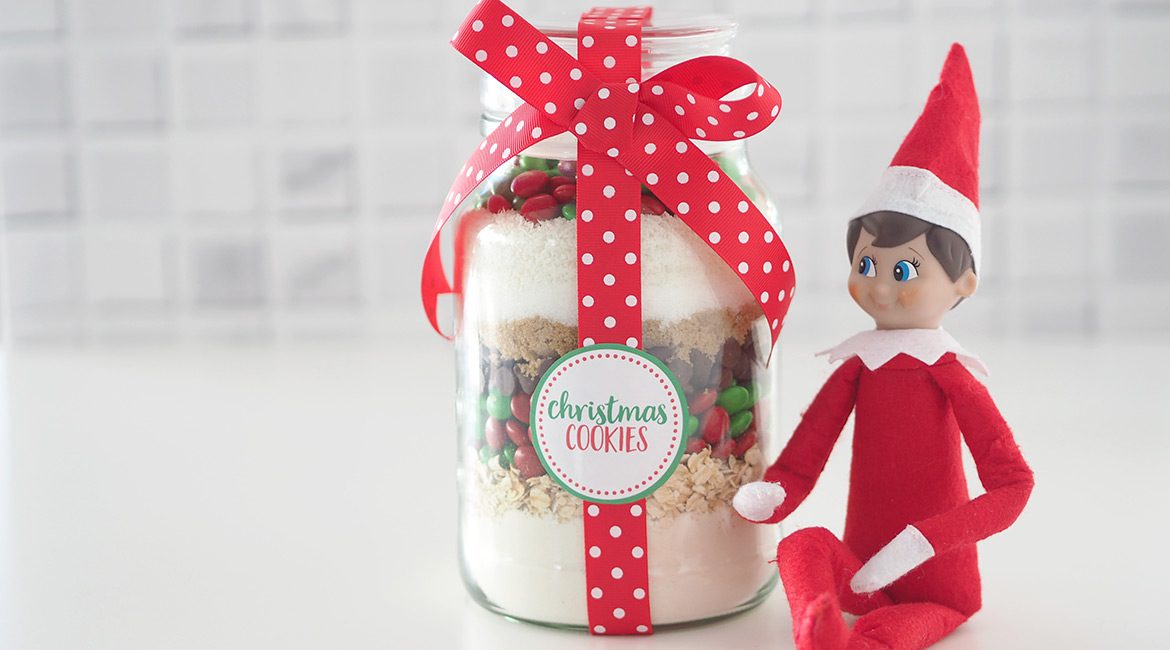 11. ORGANISE TO CARPOOL
Do a few parents in your street drive their kids to the same school? Chat with the parents and see if you can organise to carpool the kids, each parent sharing a day of the week. This will reduce the amount of fuel you use and also give you a few extra moments in the morning.
12. ADD AN EXTRA LAYER
If you're feeling cold consider adding a jumper, socks or use a blanket before turning on the heater. I am well known for wearing bed socks all day through the winter periods!!
13. HOMEMADE CLEANING PRODUCTS
The idea may scare you and seem too complicated but it's truly not! Making your own cleaning products is so easy and very, very cost effective. You will soon see you're saving dollars and removing unnecessary chemicals from your home.
See my DIY Homemade Cleaning Recipes here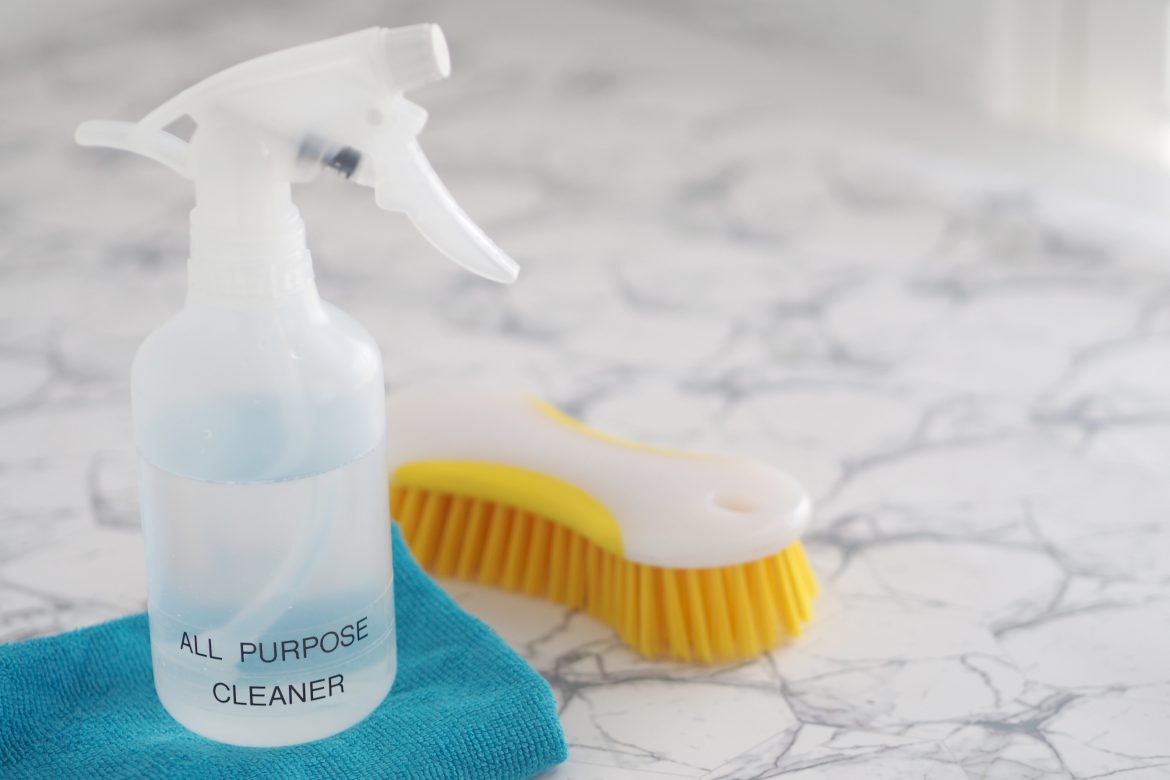 14. MAKE LISTS
How can lists help the environment? Making a list of the groceries you need, tasks you need to do or errands you need to run while out will help to reduce your fuel by not having to run back and forth for more groceries or errands you forgot to do.
Read more: 7 Reasons why you should use Grocery Lists and find all my instant downloadable lists here.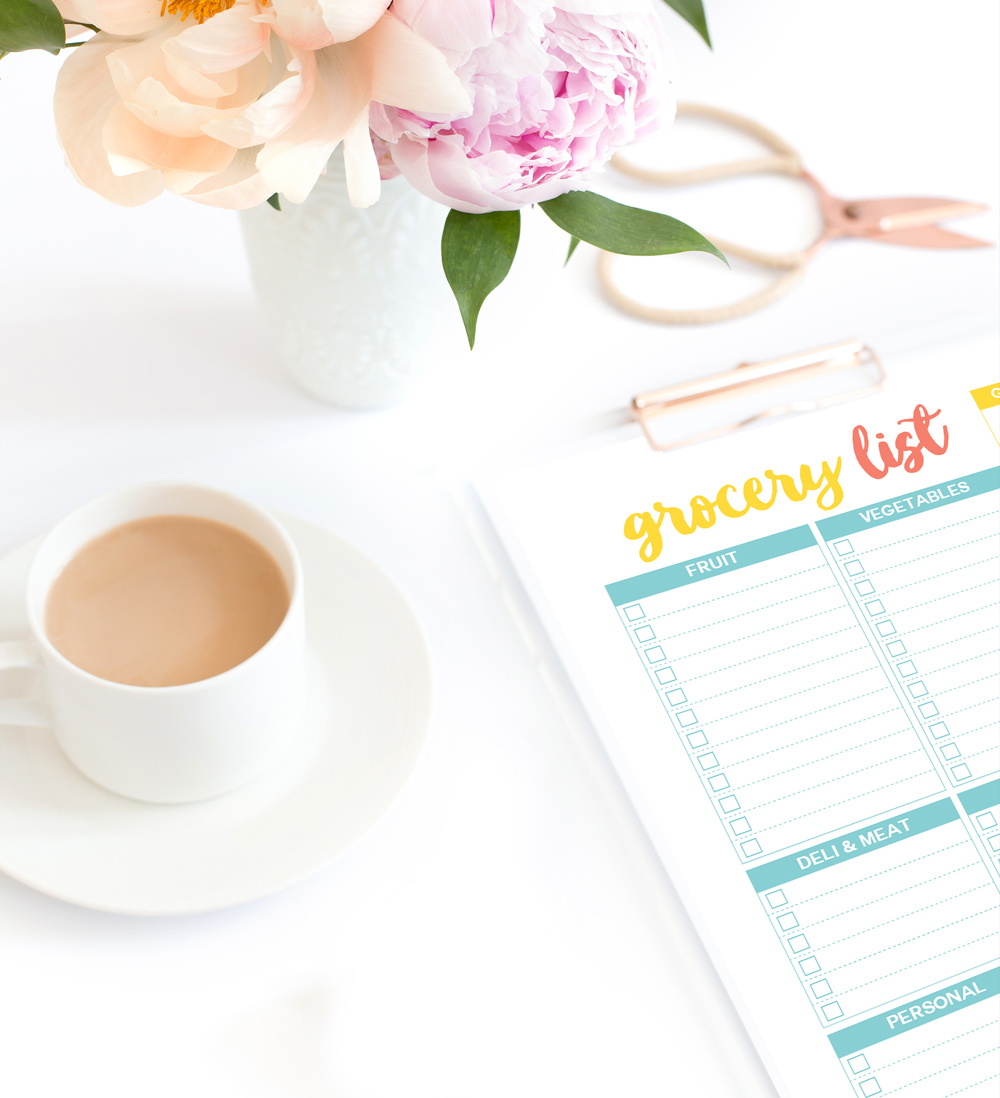 15. STOP JUNK MAIL
I actually love junk mail but we don't receive it at our new house. I can tell you aside from our neighbourhood saving trees, I don't see all the things on sale and things I must have to have! I believe this has really helped our budget. Although, I have subscribed online to some of my favourite retailers and have their catalogue emailed to me. i.e. groceries and clothing stores.
16. PRINT BOTH SIDES
You can save paper costs by adjusting your printer settings so that it prints on both sides of paper… Again, this is saving the environment too!
My 2019 Daily Planner is now available in my shop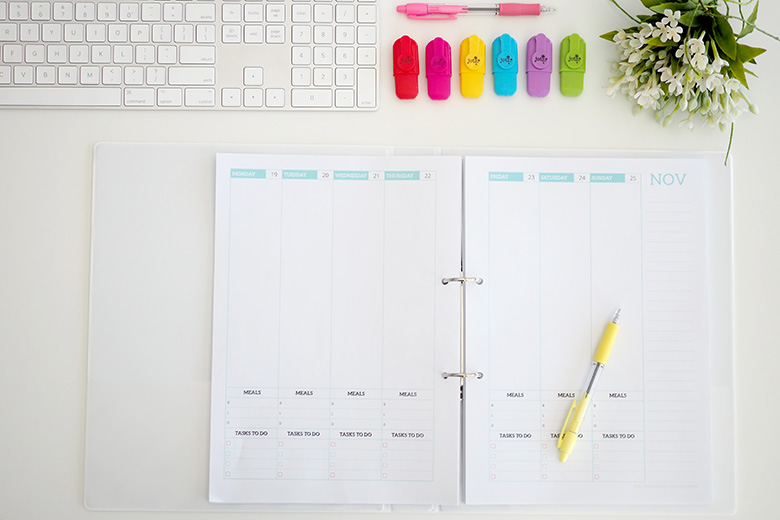 17. SWITCH OFF YOUR COMPUTER MONITOR
Interestingly, screen savers don't save energy. They were originally designed to save your screen from the 'phosphor burn-in' that can happen when an image sits static on a screen for too long. With a screen saver running, your monitor is still using full power. Your best bet is to switch off the monitor when you walk away from your computer. Better yet – shut your computer down when it's not in use. In some cases, this can actually give the computer a chance to install any updates when it's restarted the next day.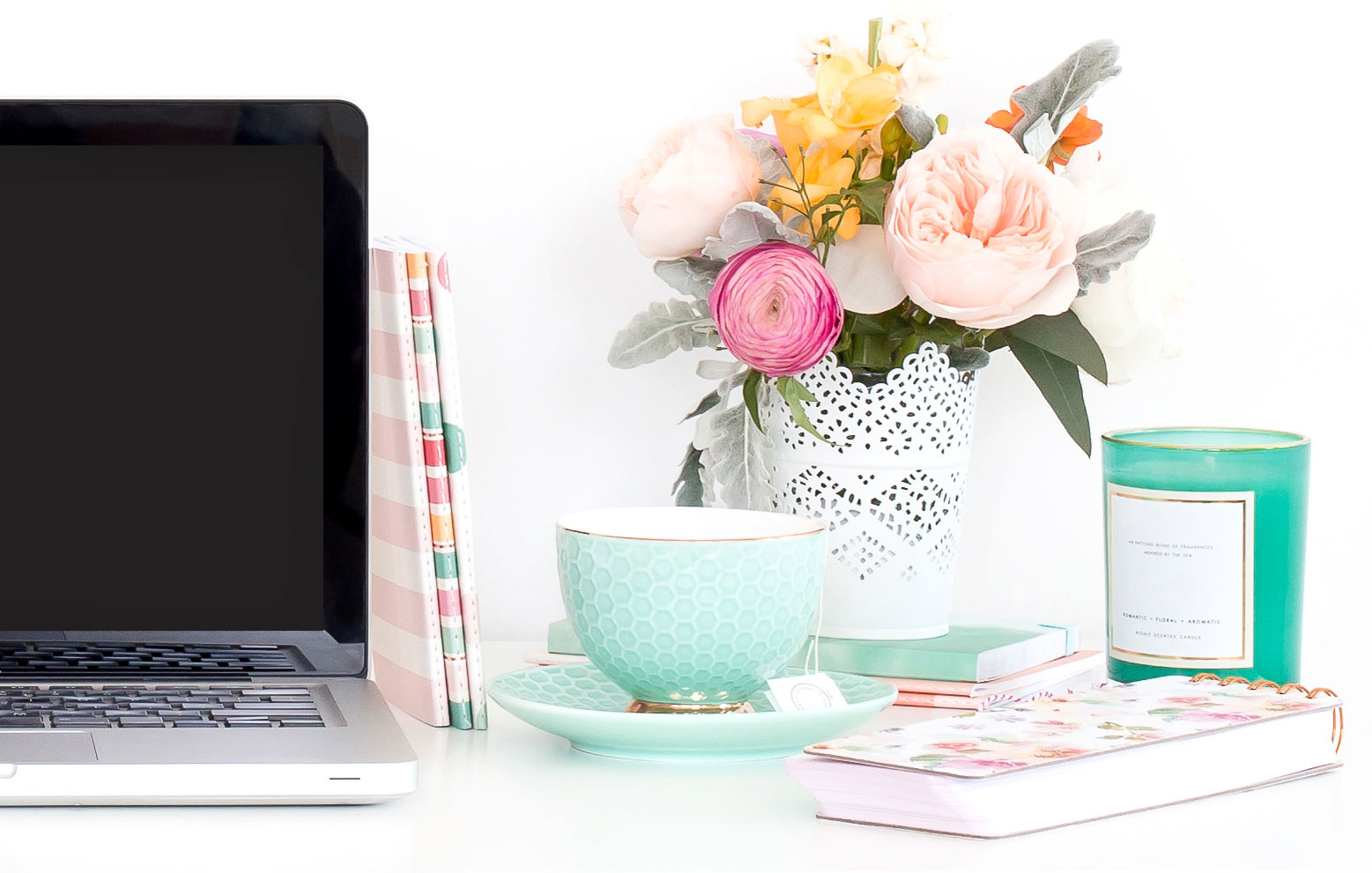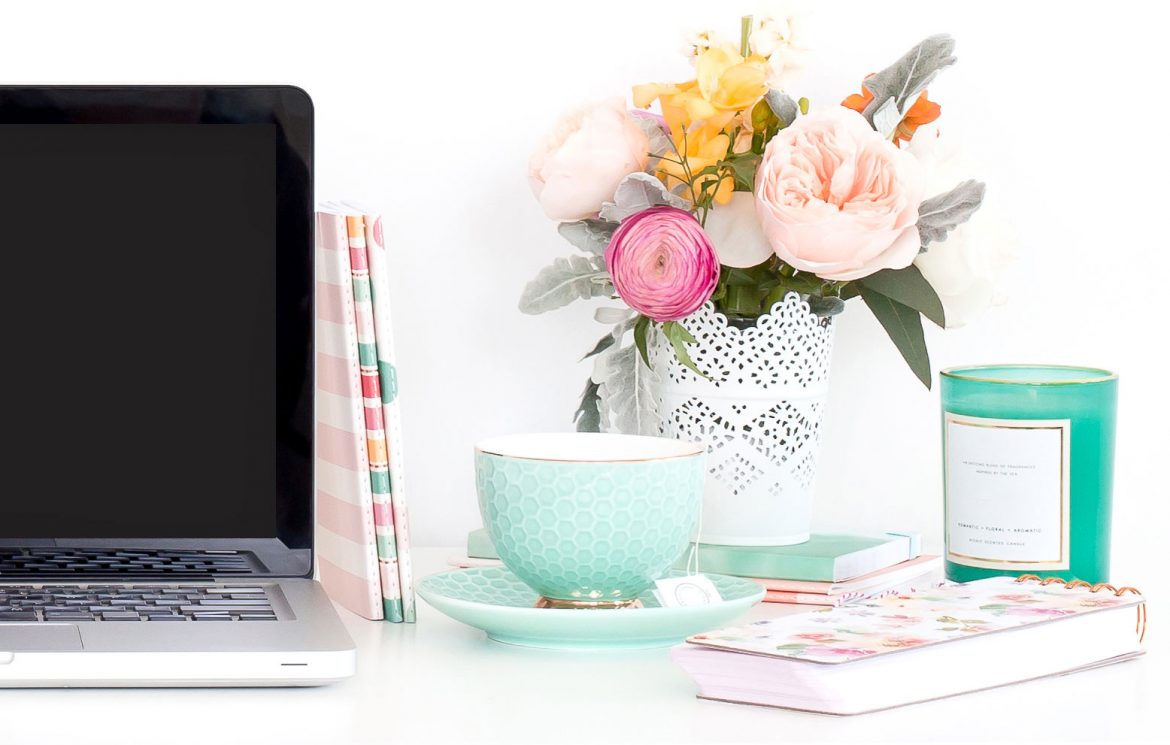 18. BOTTLED WATER
I mentioned this tip a few months ago, but it's worth repeating. Invest in a refillable drink bottle and fill it up every time you leave home and work so you always have water on hand. Tip: make sure your bottle fits nicely into your cup section of your car.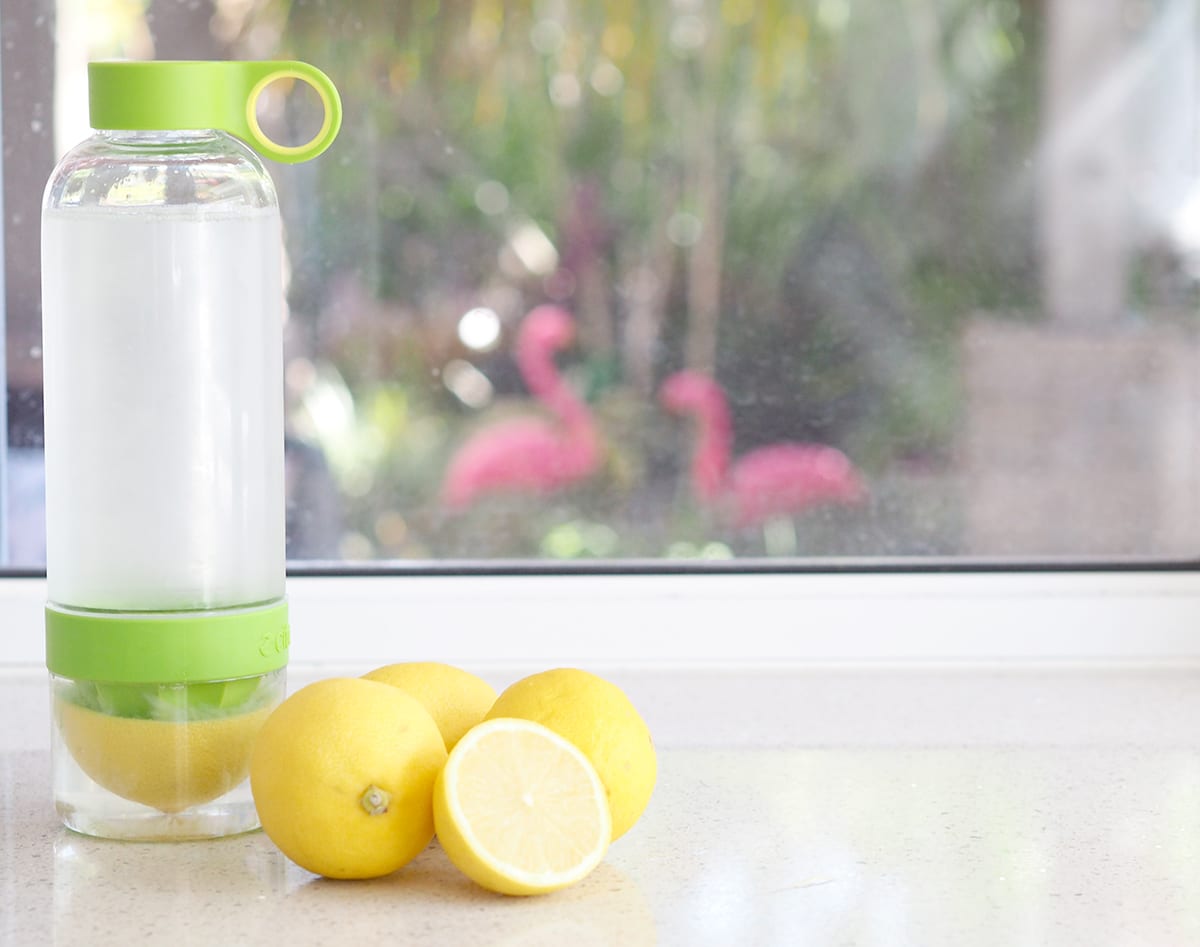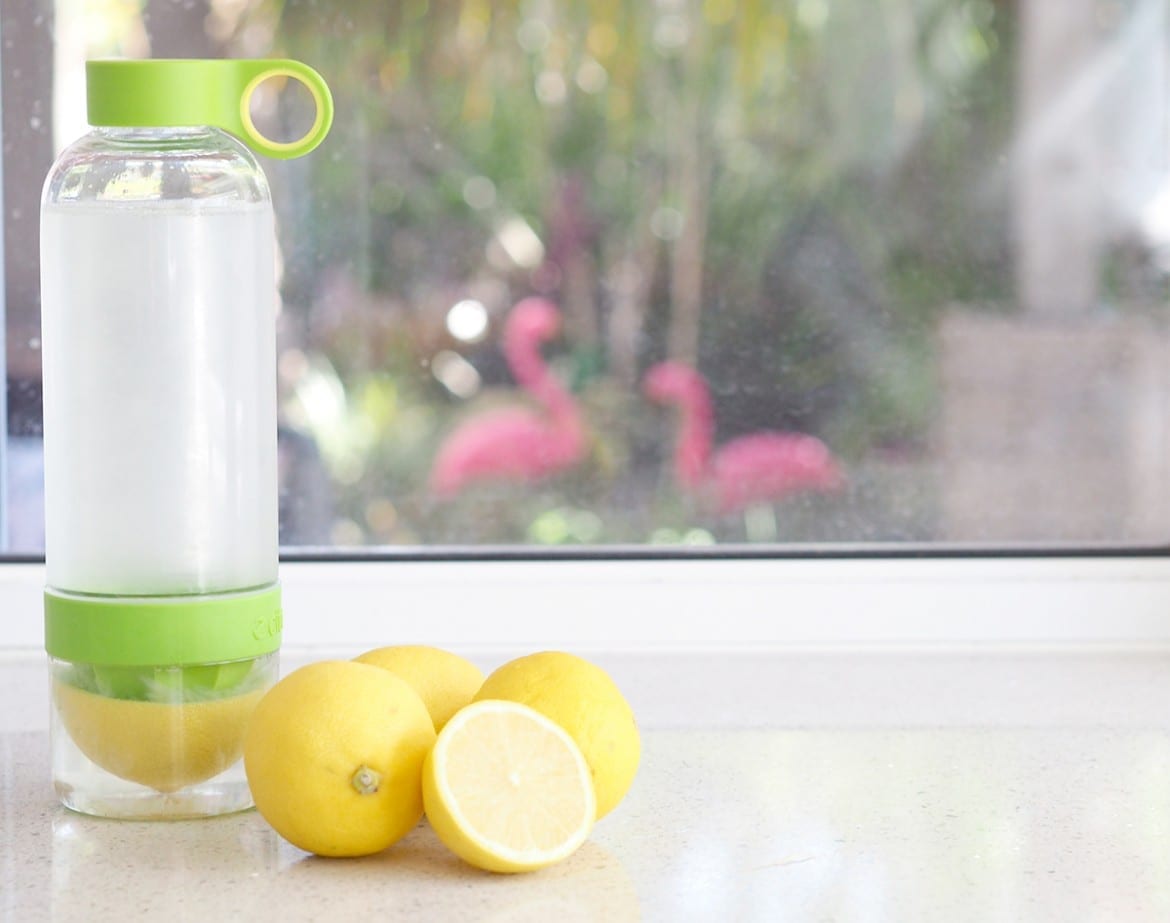 19. RUN A FULL LOAD
Dishwashers can speed the kitchen clean-up, but you have to be clever about how you use them. Did you know that most of the energy used in your dishwasher is used to heat the water? Here are some tips to using your dishwasher efficiently:
Only run a full load, this will save energy and water.
Use the economy cycle which washes the dishes on a lower temperature and may use substantially less water.
Scrape excess food scraps into the bin – your dishwasher is not a garbage disposal unit.
Clean the dishwasher regularly by running an empty machine on a hot cycle using 25 grams of citric acid instead of detergent to keep it in tip top shape.
Read more: How to clean the dishwasher
What is your top Go Green tip?