This post is sponsored by Containers for Change.
Do you have a lot of cans and drink containers? Do you put them into the recycling bin? Did you know that you can make money from them by taking your cans, bottles and poppers to Containers for Change!
Containers for Change, is a container refund scheme which gives people an incentive to collect cans, bottles and poppers and return them to be recycled, in exchange for 10 cents payment per item. This incentive hopes to increase the recycling rate and reduce the large amount of beverage containers that are thrown away. 
My 17 year old daughter has been collecting cans, bottles and poppers for years and takes them all over to our local Containers for Change depot to get recycled and at the same time she earns herself some pocket money. I admire her for doing this because she is teaching all of our family what we seperate and how and what can and can't be recycled. It makes me mindful of not throwing things away which I know can be recycled or turned into something else.
So if you want to make money from recycling here's how: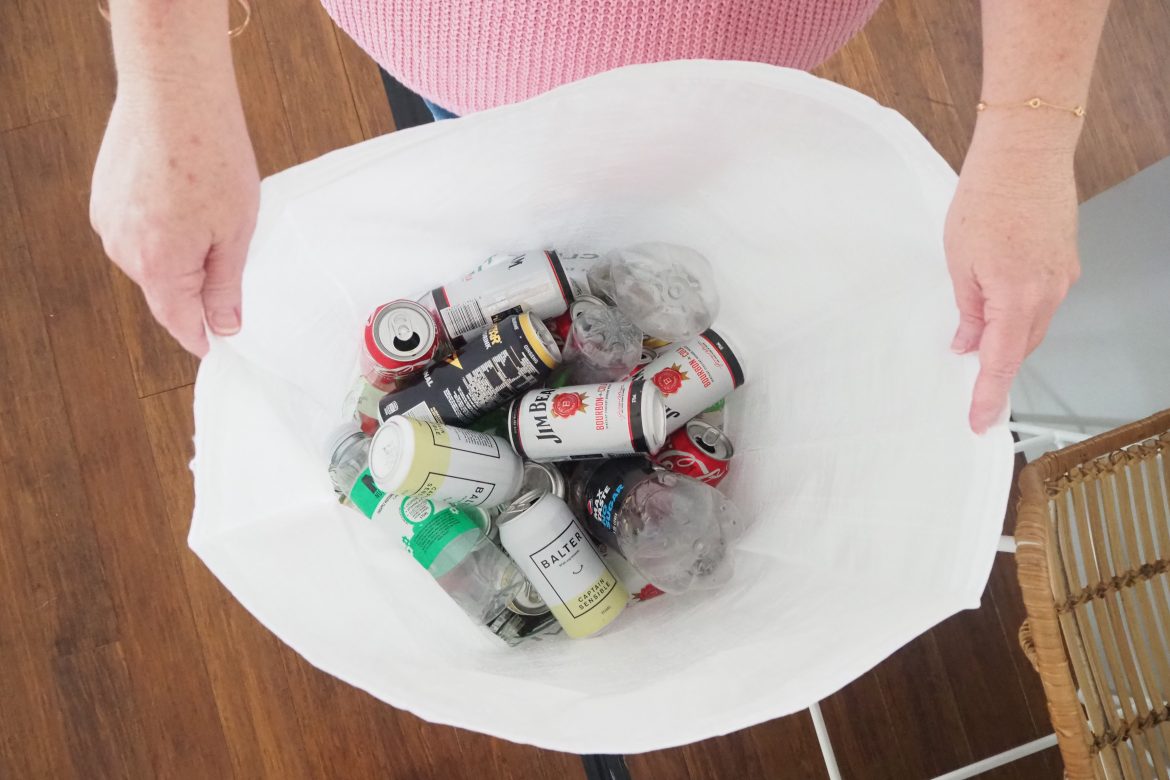 SAVE ALL YOUR CONTAINERS
You can recycle glass, aluminium, steel, plastic and liquid paperboard beverage containers which are between 150ml and 3L. Check to see if your container has a 10c mark on it and if it does – take it to Containers for Change. The important thing to remember is to clean the items and take all the lids off – they can be recycled separately.
All refund points accept any types of bags/boxes for your drink containers. You can order Containers for Change branded bags from depots on request.
To see which drink containers can and cannot be recycled, please go to How It Works.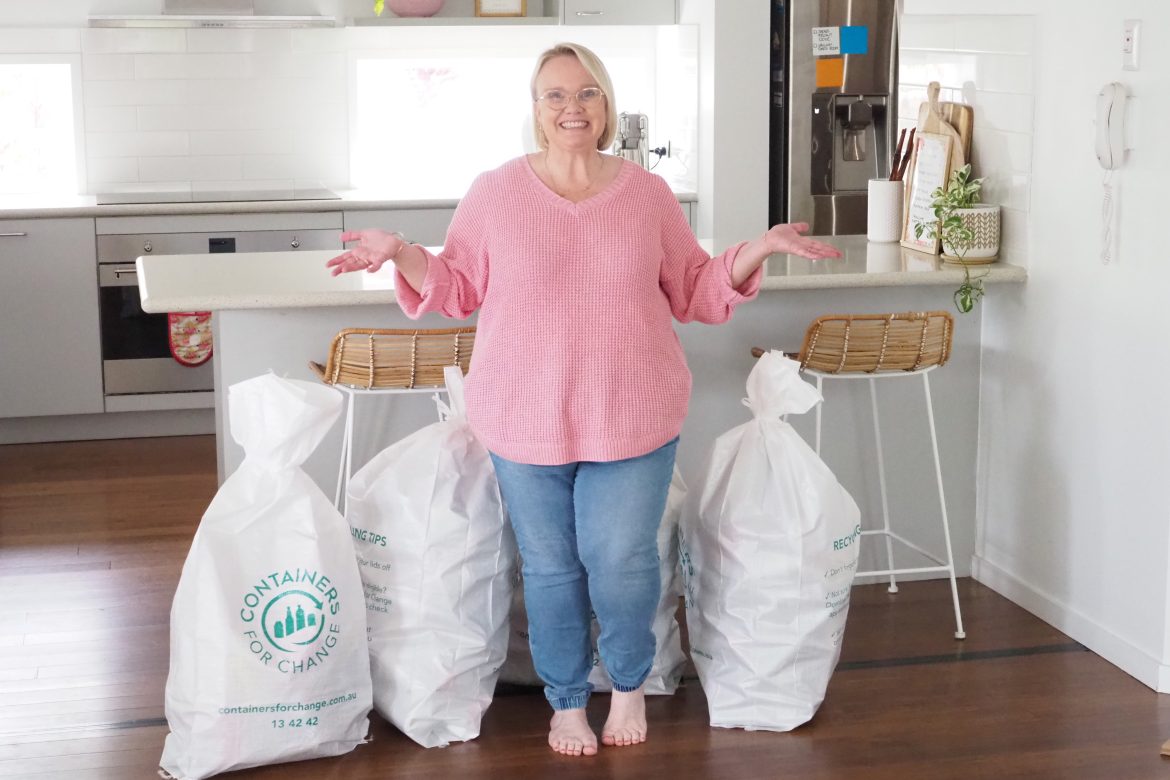 RETURNING THE CONTAINERS
You have the choice of four different types of container refund points available. Decide on how you would like to receive your refund. Also work out how many containers The best one for you could depend on how many containers you're returning and how you would like to receive your refund.
1. Depots
To get your refund on the spot, you can drive through or walk in and have your containers counted – you may have to wait in a queue though!
2. Bag Drops
'Bag it, tag it, drop it'. Bag drops are available at various locations so have a look for one that's close to you. Bag drops are a convenient and contact free way to cash in. This is great for larger drops. 
3. Reverse vending machines (RVMs)
Inserting your containers into an RVM machine so your containers can be counted by scanning their barcodes is great for smaller returns. Make sure your containers are uncrushed so they can be scanned and counted correctly. 
4. Pop-ups
Pop-ups are run by local depot operators who will organise a set time and location the same time every week, fortnight or  month that you can visit and return your containers. Depending on your load, the depot can either count them right then and there or take them back to the depot to go through and count later.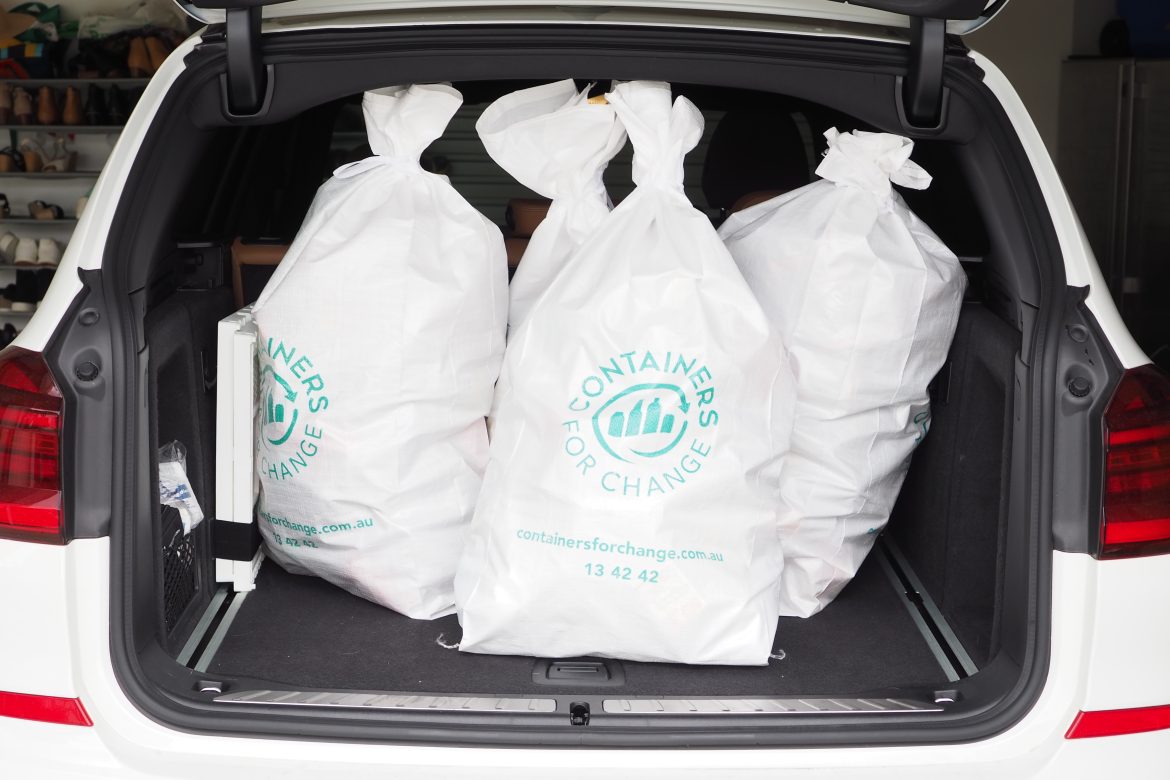 EARN A REFUND OR CHOOSE TO DONATE
All containers which are eligible for a 10 cent refund can be donated to a charity or community group or kept by you. 
You can sign up for a scheme ID and have the choice to get your refund paid to your bank account, PayPal or favourite charity. You can also get cash and retail vouchers, depending on which depot you go to.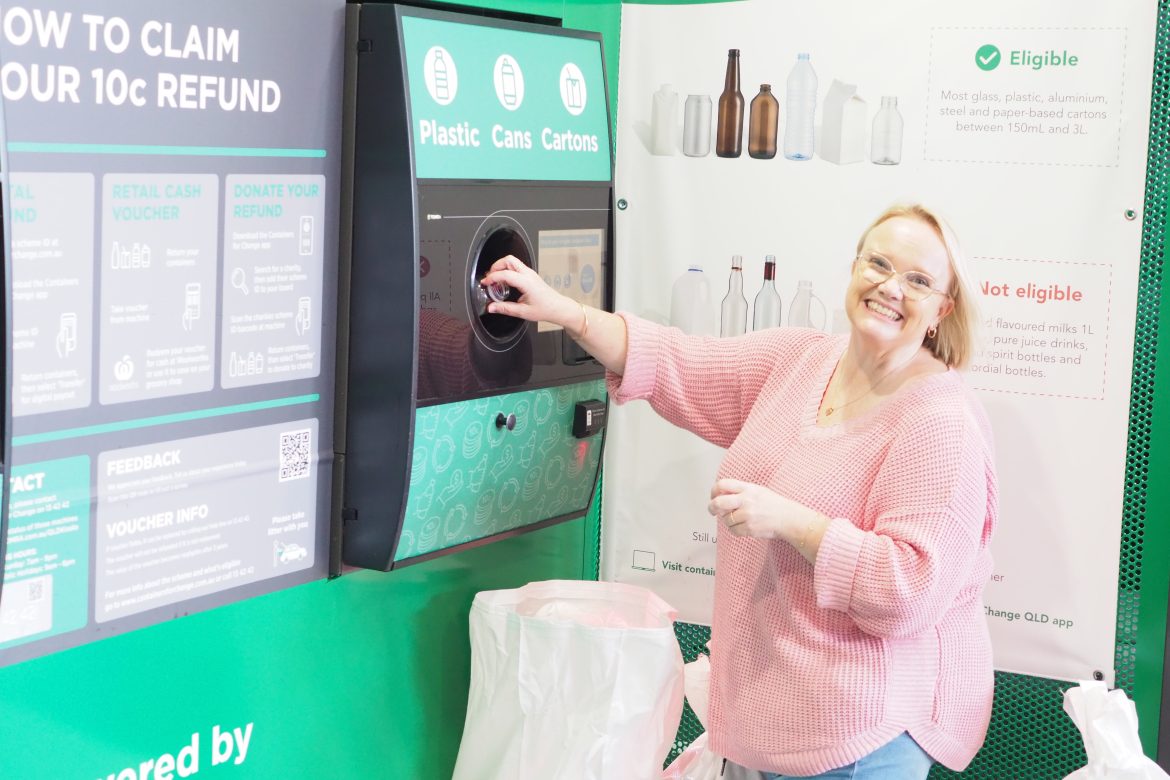 Meet the Popper Patrol!
You can help the Popper Patrol from being thrown away and ending up in landfill! Harry Popper, Dolly Carton, Bruce Juice and Annie Smith, are here with your recycling journey. Add the Popper Patrol to your drink container collection and recycle! 
Did you know…
Currently around 100 million poppers that can be recycled are going into landfill in Queensland. Only 36 million were recycled through the scheme in 2021, approximately 25% of those sold.
Containers for Change have launched the Popper Patrol – a band of colourful characters designed from juice and flavoured milk poppers to educate children that poppers are recyclable and eligible for a 10 cent refund through the scheme.
Most poppers between 150ml and 750ml such as flavoured milks or juice drinks typically found in lunchboxes and school tuckshops are eligible containers.
These poppers are just some of the more than 24,000 different eligible containers, ranging from bottles, cans, cartons and more that can be recycled through the scheme.
Collecting and recycling poppers and other containers is a great way for schools and community groups to boost their fundraising by involving the local community. With 100 million poppers going to landfill, that's $10million up for grabs!
Containers for Change have recycled more than 5.5 billion containers across Queensland since the start of the scheme in November 2018, creating nearly 800 full time equivalent jobs.