Watching TV is one of my favourite things to do to relax. I took the last three weeks off to rest up after my surgery. It's been nice recovering and taking a break from work, but best of all, it has been the perfect opportunity to catch up on all my favourite shows! I can prove I've been relaxing as I watched quite a few hours of TV!  The Young Pope on Fetch, Orphan Black on Netflix and The White Queen on Stan. I've listed what's new on TV for the month of August, including shows and movies on Netflix, Stan and one of my favourite shows is returning back to free-to-air TV. I hope you find something you'll enjoy!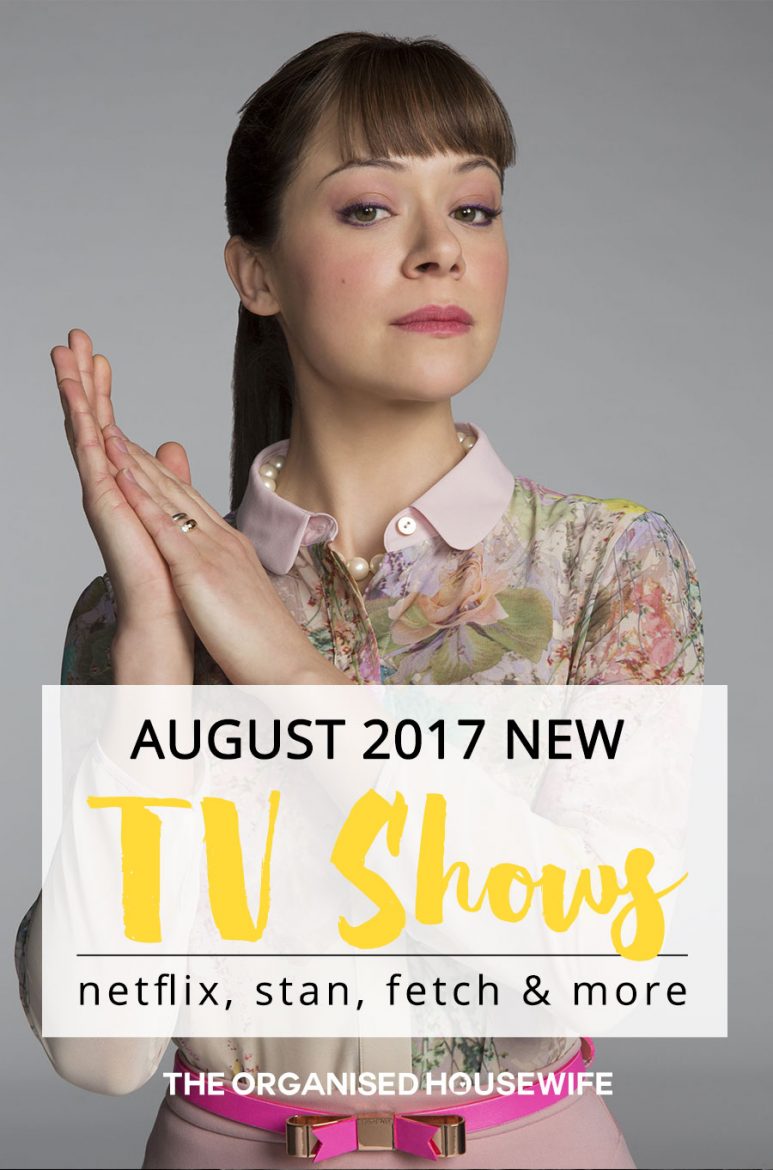 After sharing these posts for the past few months I have been learning the shows that the community loves too. Orphan Black has come highly recommended by so many of you so it was at the top of my list to watch in my recent down time.  Whilst it's not a new show on TV this month, I took the time out to watch it.  I really enjoyed it, I take my hat off to the actress Tatiana Maslany who plays so many different characters in such an astounding way.  Of all who she plays I find Helana has some funny one lines and Alison so cracks me up, she's very 'housewifey' and has an absolutely amazing craft room/laundry.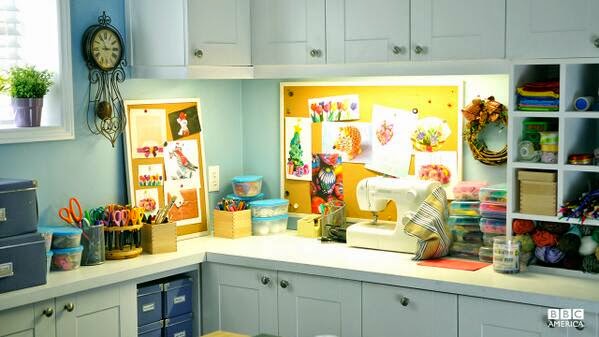 ORPHAN BLACK – seasons 1-4  available on Netflix.
The series focuses on Sarah Manning, a woman who assumes the identity of one of someone that looks very similar. The series raises issues about the moral and ethical implications of human cloning, and its effect on issues of personal identity.
What's new on Netflix
WET HOT AMERICAN SUMMER: TEN YEARS LATER – 4 August
A decade after their wild summer as junior counsellors, the gang reunites for a weekend of bonding, hanky-panky and hair-raising adventures.
ATYPICAL – Season 1 – 11 August
Sam, a teenager on the autism spectrum, has decided he is ready for romance. In order to start dating — and hopefully find love — Sam will need to be more independent, which also sends his mother on her own life-changing path. She and the rest of Sam's family, including a scrappy sister and a father seeking a better understanding of his son, must adjust to change and explore what it means to be "normal." 
MARVEL'S THE DEFENDERS – Season 1 – 18 August
Four heroes realise they need to work as a team to achieve their common goal: saving New York City.
Here's the list of what's new on Netflix:
TV shows:
Stranger – Season 1 – 1 August
The Hollywood Masters – Season 1 – 1 August 
Penn & Teller: Fool Us – Season 1 – 1 August
The Royal House of Windsor – Season 1 – 2 August 
Chelsea – Season 2 – 4 & 11 August
White Gold – Season 1 – 11 August 
The Mist – Season 1 – 25 August
Shadowhunters: The Mortal Instruments – Season 2B – Episodes Every Tuesday
Animal Kingdom – Season 2 – Episodes Every Wednesday
Shooter – Season 2 – Episodes Every Wednesday
Movies:
12 Angry Men – 1 August
A Man Called Ove – 1 August
Dear White People – 1 August
The Autopsy of Jane Doe – 1 August
Catch and Release – 1 August
Opening Night – 1 August
Garfield: The Movie – 1 August
Marvel's Doctor Strange – 1 August
Icarus – 4 August 
The Machinist – 4 August
Prisoners – 6 August
Disney's Queen of Katwe – 8 August
The Age of Adaline – 8 August
Mad Max: Fury Road – 10 August 
John Wick – 10 August
The Lego Movie – 10 August
Edge of Tomorrow – 10 August
Naked – 11 August
Cop Out – 15 August
Wedding Crashers – 17 August 
Hide and Seek – 19 August
The Wedding Ringer – 21 August 
Death Note – 25 August
Disney's Moana – 29 August 
What's new on Stan
THE OTHER GUY  – Season 1 – 17 August
Local Australian comedy series The Other Guy tells the story of a successful radio host who finds himself unexpectedly back in the dating pool for the first time in a decade, after discovering his long-term girlfriend has been having an affair with his best friend.
SWEDISH DICKS – Season 1 – 10 August
A former stuntman Ingmar works as a private investigator in Los Angeles. His life crosses paths with struggling DJ, Axel. After giving up his DJ career, he decides to join Ingmar and becomes a partner of his detective firm "Swedish Dick". Together, they solve various cases, as well as compete with Ingmar's long-time rival and owner of the best investigating company in Los Angeles, Jane. Axel is also trying to discover Ingmar's past and the circumstances of his retirement from stunt performing.
Here's the list of what's new on Stan:
TV shows:
Preacher – Season 2  – Episodes Every Tuesday
Movies:
He's Just Not That Into You – 1 August
Clash – 1 August
Hit & Run – 3 August
Huckleberry Finn – 4 August
What to Expect When You're Expecting – 4 August 
The Rules of Attraction – 5 August 
Lars and the Real Girl – 7 August
Mamma Mia! – 11 August
My Sister's Keeper – 15 August 
Arrival – 22 August 
Crime and Punishment in Suburbia – 24 August 
Southpaw – 23 August 
Killers – 25 August
Training Day – 25 August
The War at Home – 27 August
American Ultra – 30 August
Cannibal – 31 August
What's new on Free-To-Air
I'm unsure when this starts but they are promoting it now. I'm hoping it will be this month because I loved Season 1!
DOCTOR DOCTOR – Season 2 – 16 August
After a spectacular fall from grace, high-flying heart surgeon Dr Hugh Knight receives a life-changing punishment from the Medical Tribunal – he is forced to work for a year as a country GP in his former home town of Whyhope. Follow Hugh's attempt to rebuild his world in the town he has spent his whole life running away from. On Channel 9.
Please share you latest recommendations!