I get asked a lot about my TV cabinet, in particular where I got it from.  Here's the details + a selection of my favourite TV cabinets at the moment – all of them super long, fresh bright white, and pretty to boot!
I love my TV cabinet. Sounds weird I know, but I really do love it – and it seems I'm not the only one who does! Every time I share pics of my lounge room I get asked about my TV unit, and whilst mine is no longer available (the store is no longer operational), I have been able to find five very similar ones that will hopefully excite you all just as much!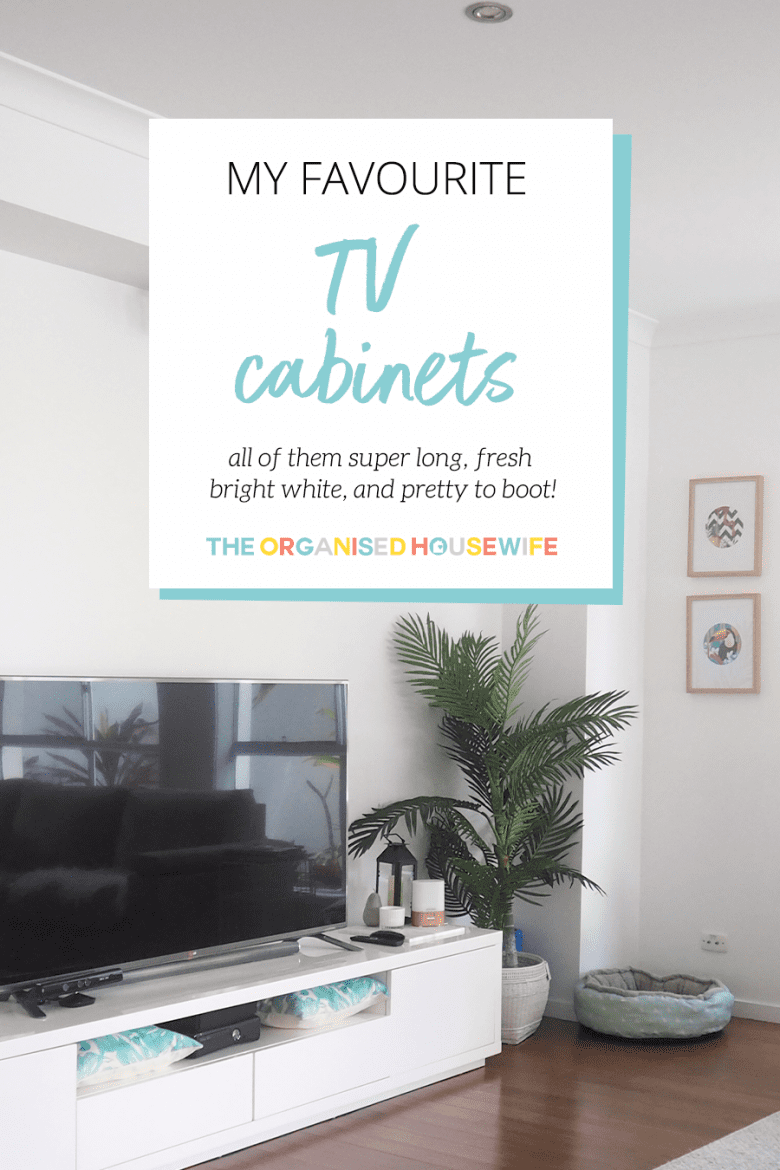 I spent a long time looking for the perfect TV unit. I wanted one that is super long and not too high! It easily fits a large screen telly as well as all the pretty little plants and photo frames I use to decorate around it, plus the white is lovely and fresh and goes with almost everything!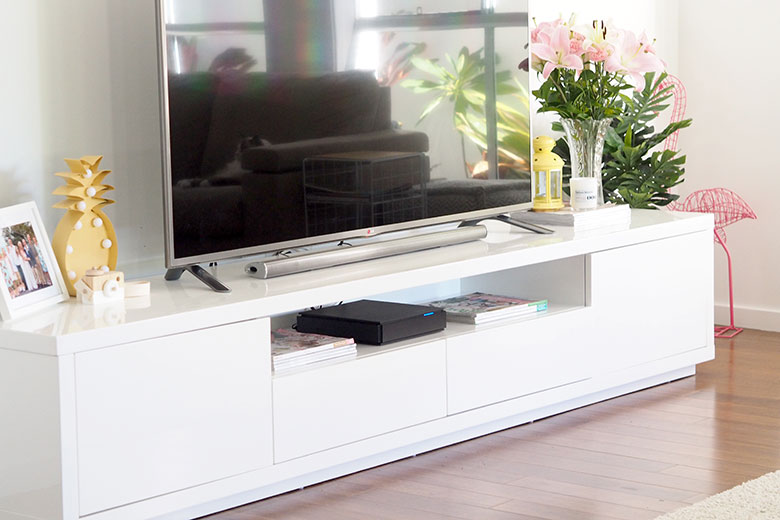 The five little gems I have shared below tick all the same boxes as my fabulous TV cabinet, and are just as fancy too!
1. Natural + Crisp
  CHECK OUT this modern oak Chettan Entertainment Unit.

2. Glossy + Streamlined
  CHECK OUT this large deluxe slimline Elisha Entertainment Unit.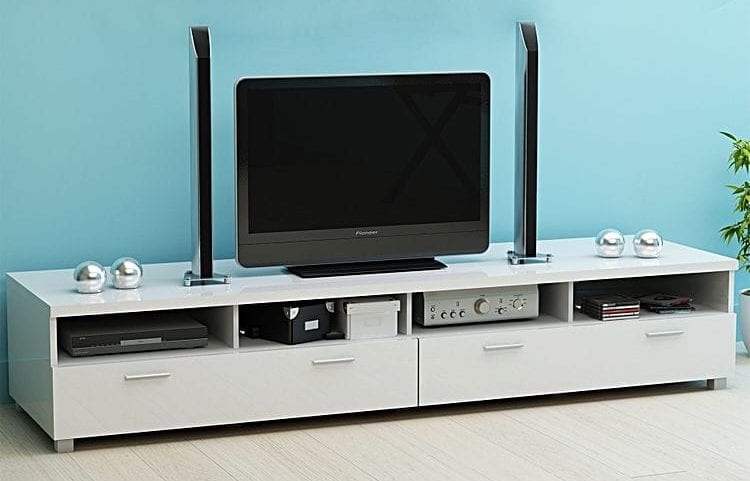 3. Modern + Chic
  CHECK OUT this simple and fresh Wyndham Entertainment Unit.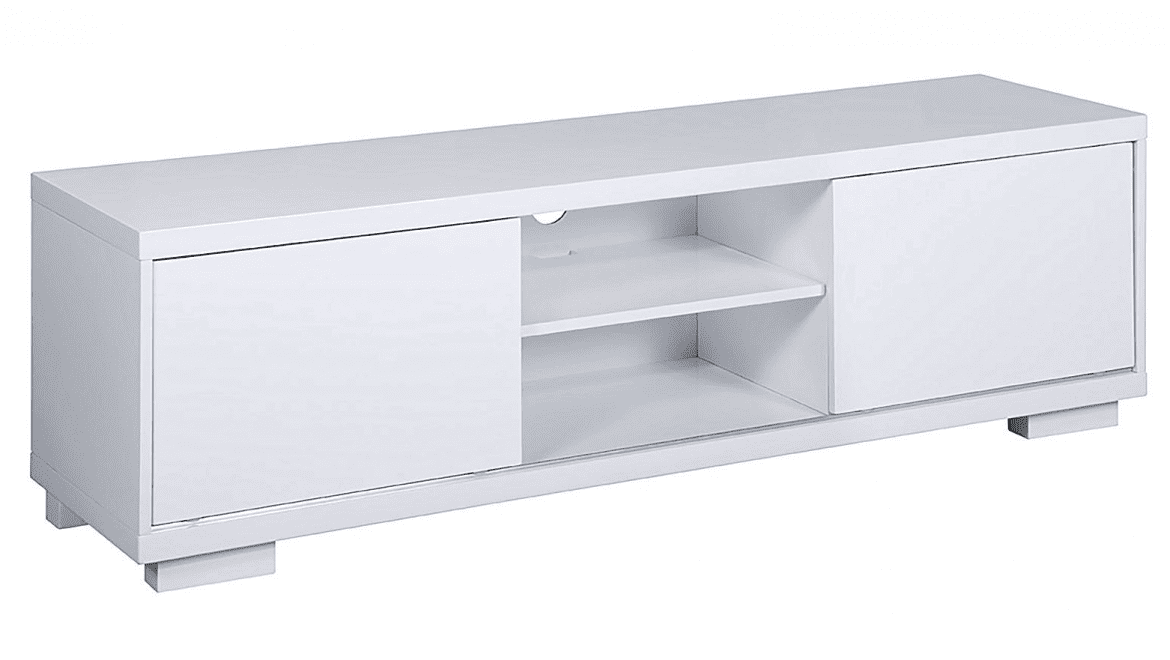 4. Organic + Well-Balanced
  CHECK OUT this very sophisticated Nova Entertainment Unit.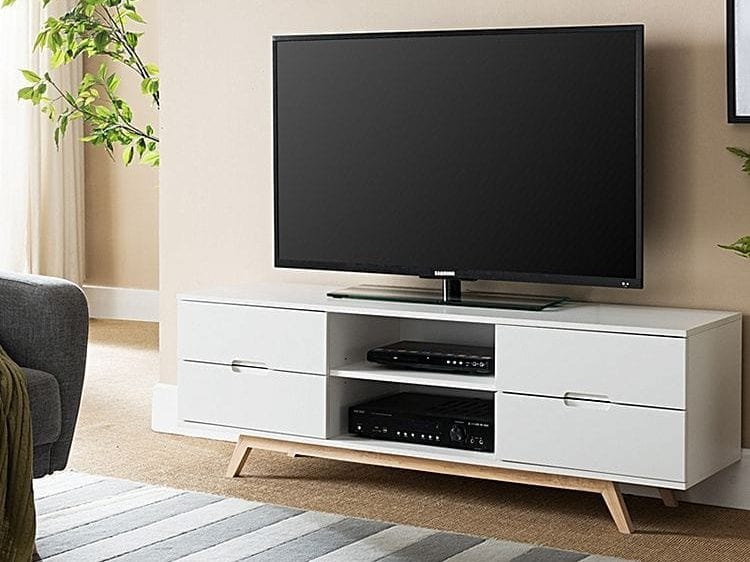 5. Contemporary + Adjustable
  CHECK OUT this easy-to-clean veneer Depson Entertainment Unit.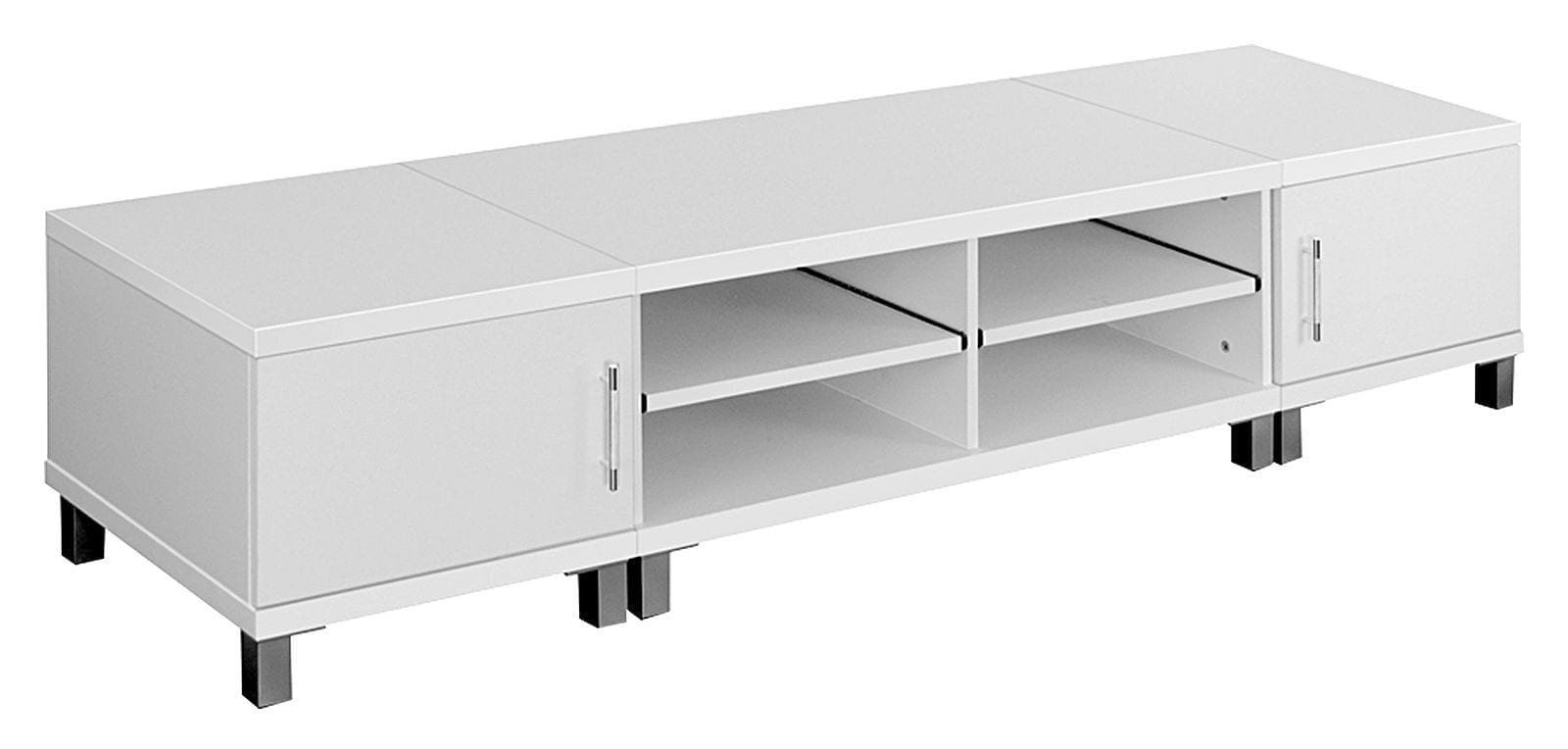 ---
KEEP YOUR REMOTE CONTROLS TIDY – These organised Remote Control Holders will make losing the remote control a thing of the past, creating an easy to install and convenient storage solution.
  BACK IN STOCK – SHOP: with this clever Remote Control Holder Organiser available in my shop.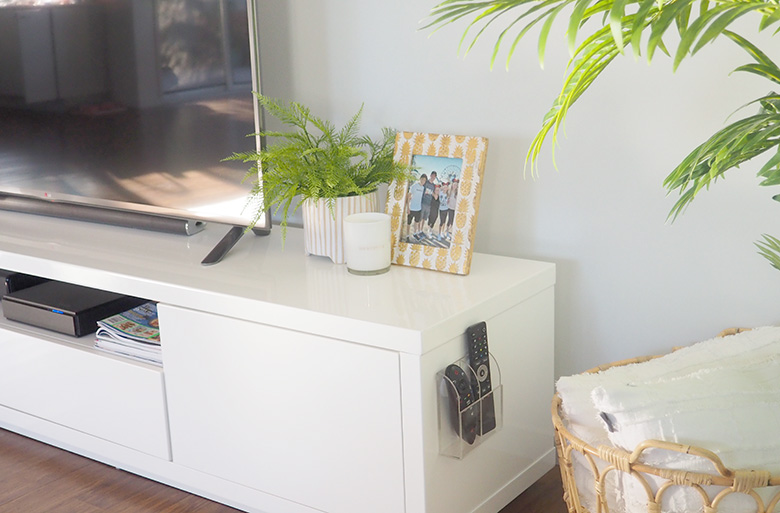 WHAT DO YOU LOOK FOR IN A TV CABINET?
---
  READ MORE: The Best 20 Netflix Shows To Binge Watch This Long Weekend …how cute are these Family Movie Night Tickets?! They are actually available to purchase in my shop!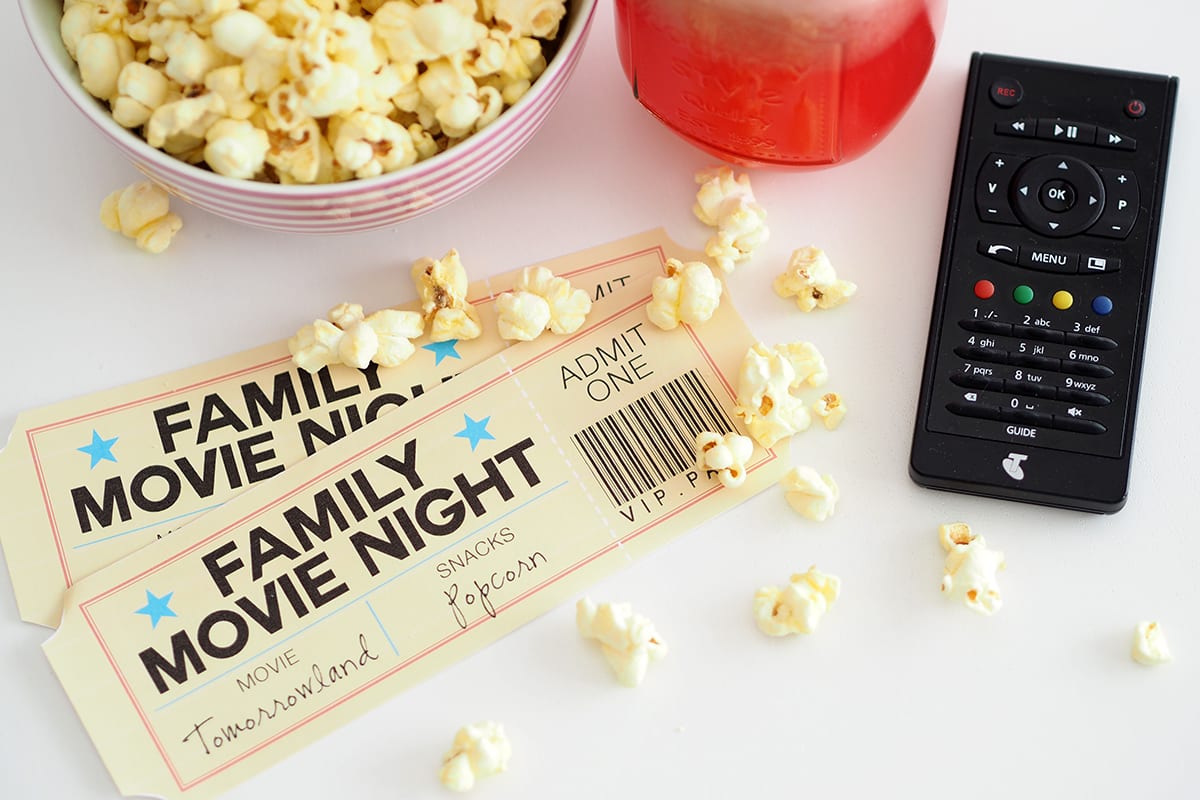 WHAT DO YOU LOOK FOR IN A TV CABINET?