This time last fortnight I was invited to attend the pre-opening preview of Pottery Barn Australia in Bondi Sydney.
The family of 4 stores Pottery Barn, Pottery Barn Kids, West Elm and Williams-Sonoma are now officially opened.  You can visit the stores at The Exchange Building, corner of Grosvenor Street & Oxford Street Mall, Bondi Junction.
Why Australia Sydney you ask?  Australians are the biggest consumers outside of North America, we have good taste of course! They are considering to open stores in Melbourne and Brisbane (I knew you were wondering).
I was so excited to fly down to this event, I took an empty suitcase thinking I was going to fill it, but there was just so much to look at I ran out of time.  I did buy one knitted throw as a birthday gift for Mr Organised (he keeps complaining he doesn't have one, now he does).  Now that I am home though I can really visualise everything that I saw and have a better idea of how I can re-decorate our lounge room.
I took a lot of photos on the day (warning many photos below), the prices were very reasonable, actually a lot better than I thought they would be. If you are interested in something in particular you can view the prices on the website which I linked to above.
Also see details at the bottom of this post for a special Pottery Barn Kids Giveaway!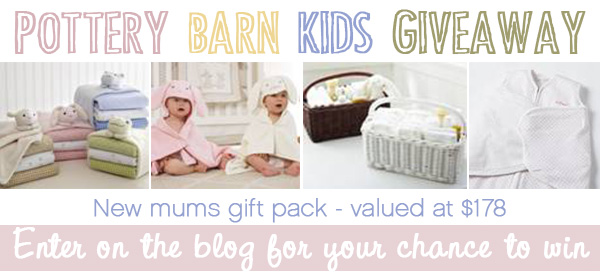 The Wiliams-Sonoma store is filled with kitchen goodies, from gorgeous dinner, saucepan and knife sets to napery, kitchen utensils and the most decorative bowls.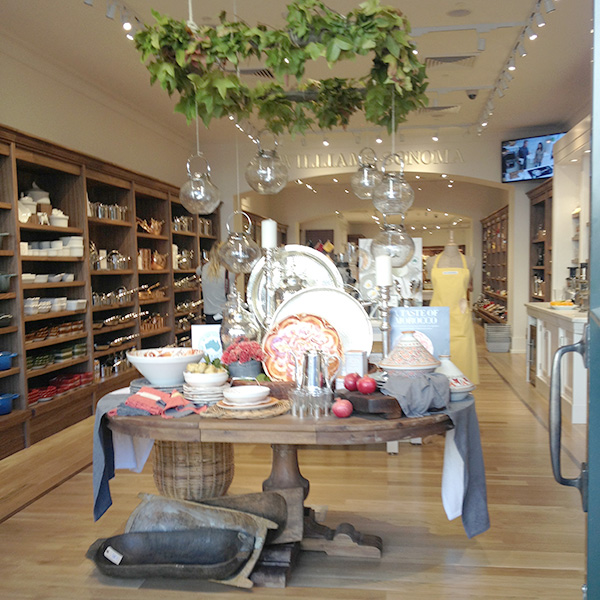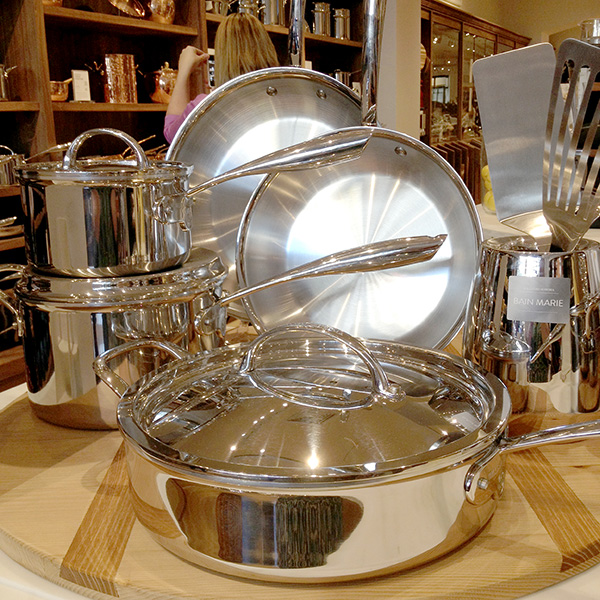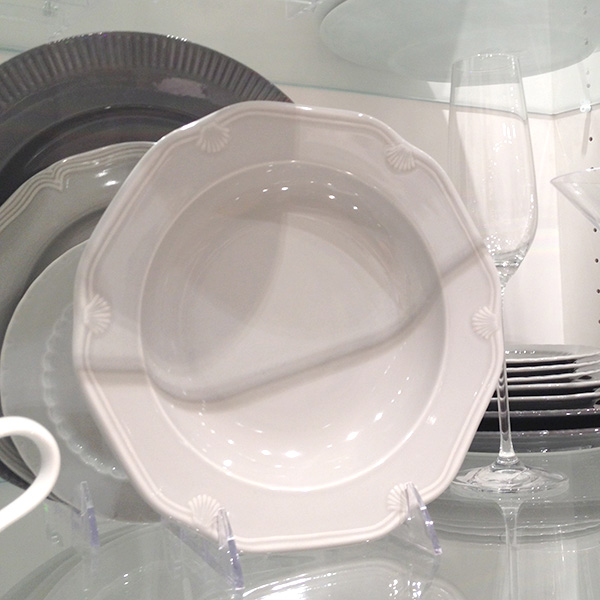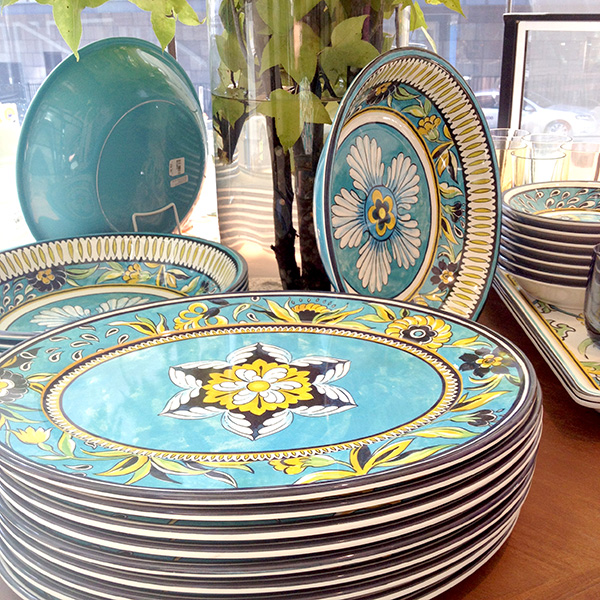 That's fresh fruit.  You can try the appliances (in this case the range of juicers) before you buy.  I think this is a brilliant idea to get a feel for how the machine works, will make it easier to choose which brand you prefer.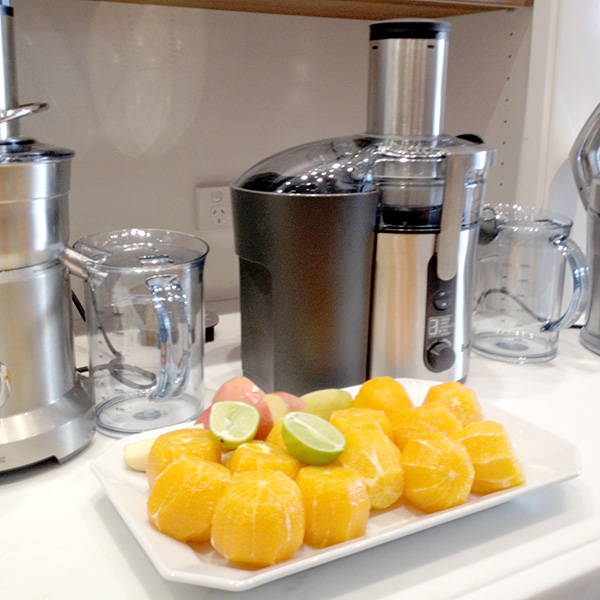 At the back of the Williams-Sonoma store is a world first  in-store cooking school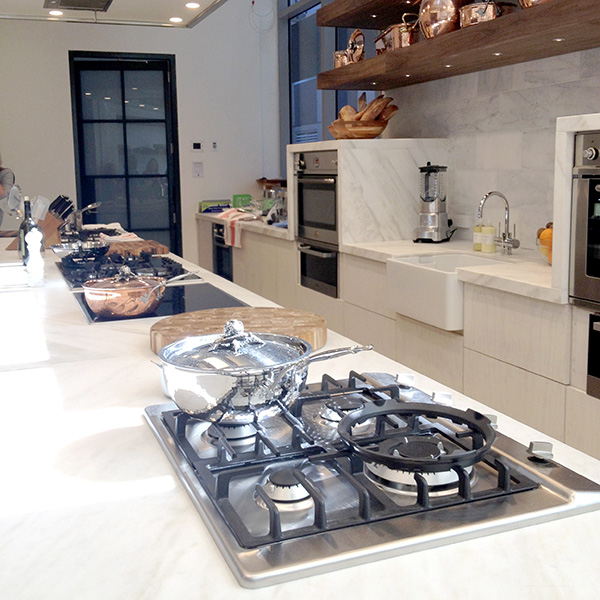 Onward to the next store which was West Elm, I'd actually never heard of this store, so was interested to see how different this style is to Pottery Barn.  Instantly I fell in love because I saw a gorgeous arrangement of beautifully coloured vases.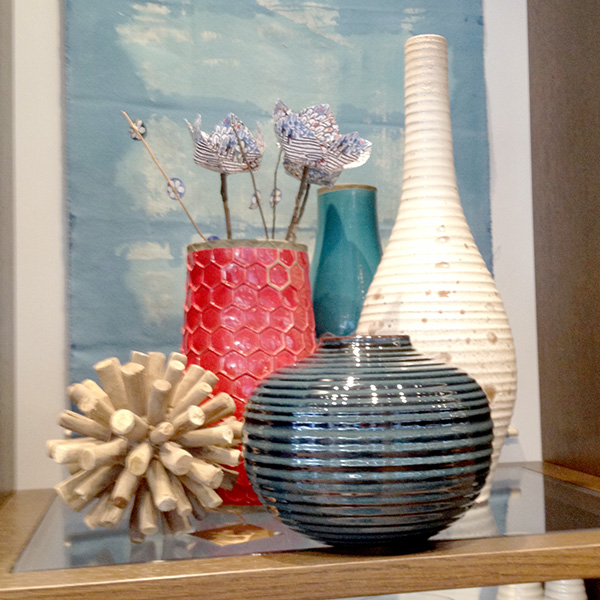 It's said that West Elm is for the eclectic and crafty decorators, the colour tones were very different to what I ended up seeing in Pottery Barn. West Elm had alot of bold colour and a relaxing autumn feel.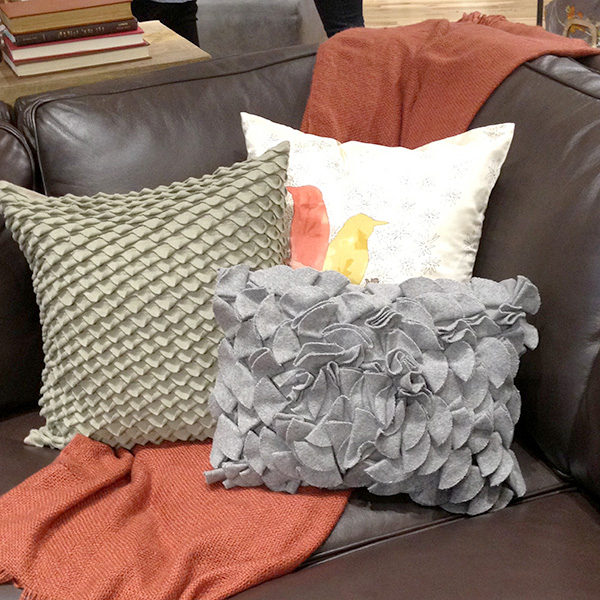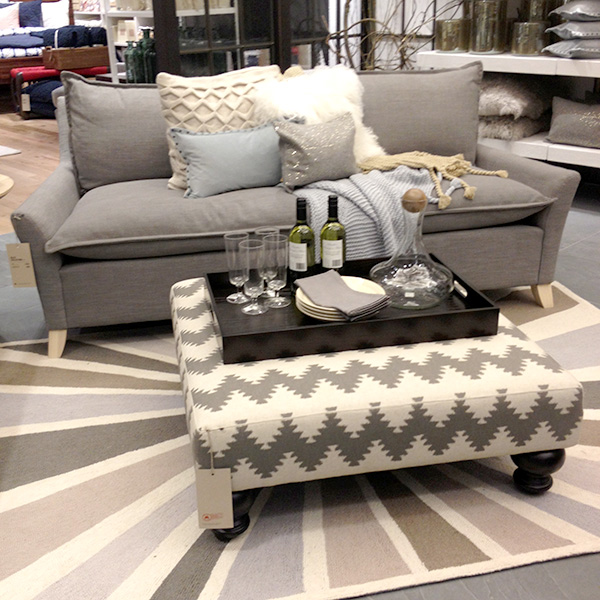 I spotted these bowls, aren't they pretty!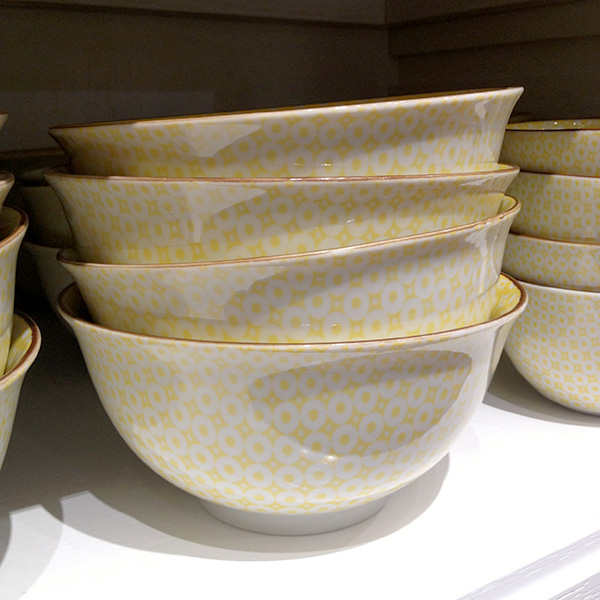 As soon as I stepped into Pottery Barn I knew these were the colours to suit my home.  We have dark mahogany wooden furniture, which I am trying to tone down with neutral colours like beige and whites.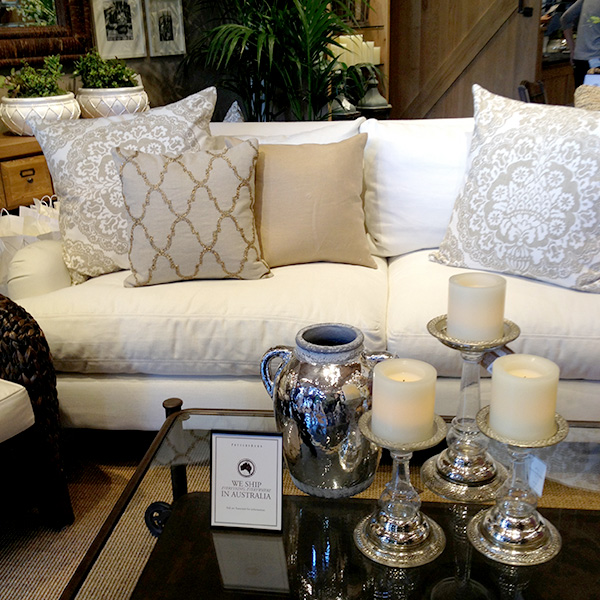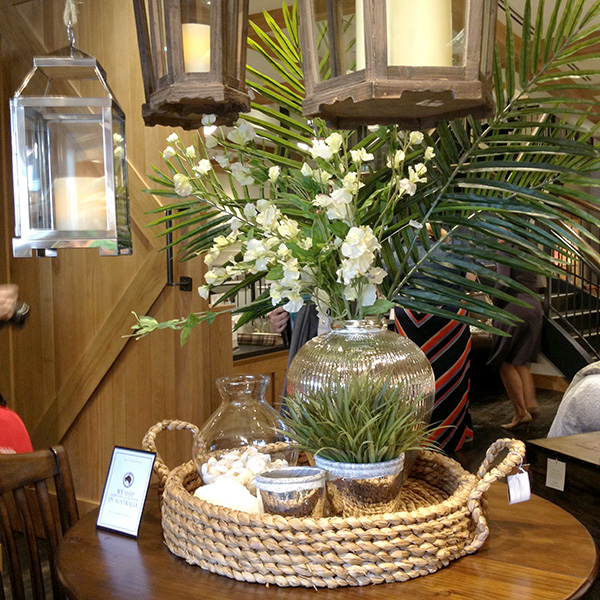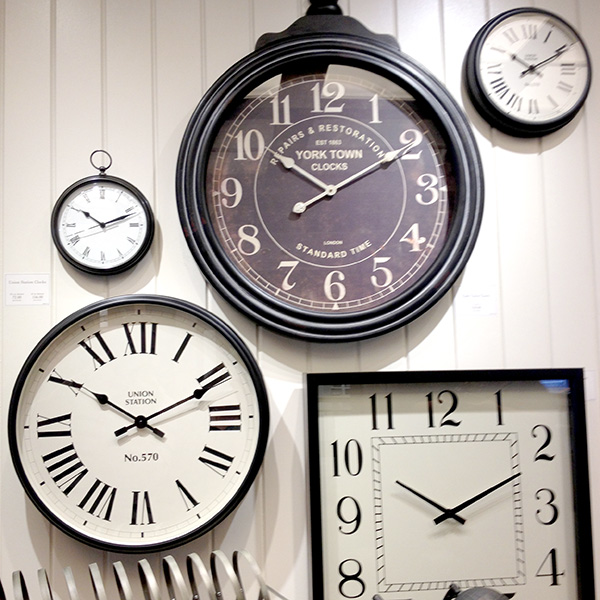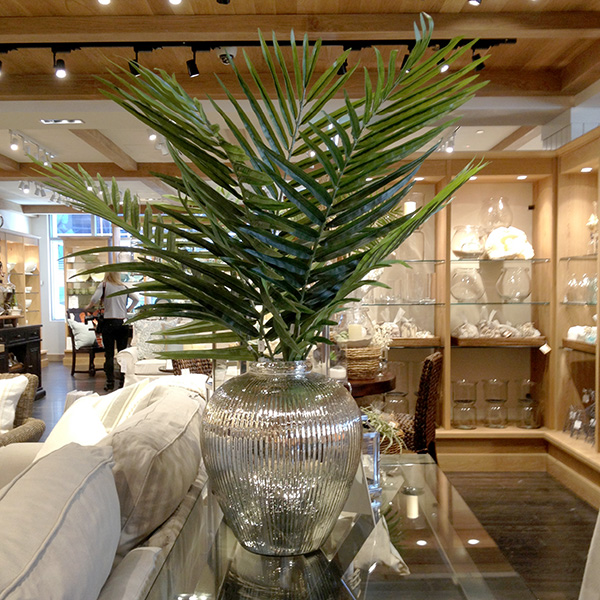 Very elegant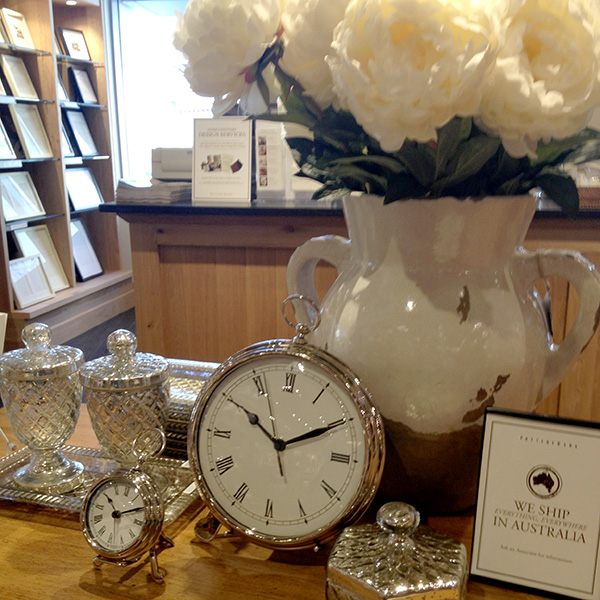 Funky jars, but what I really did love was the table runners underneath.  Unfortunately there were too long for my table.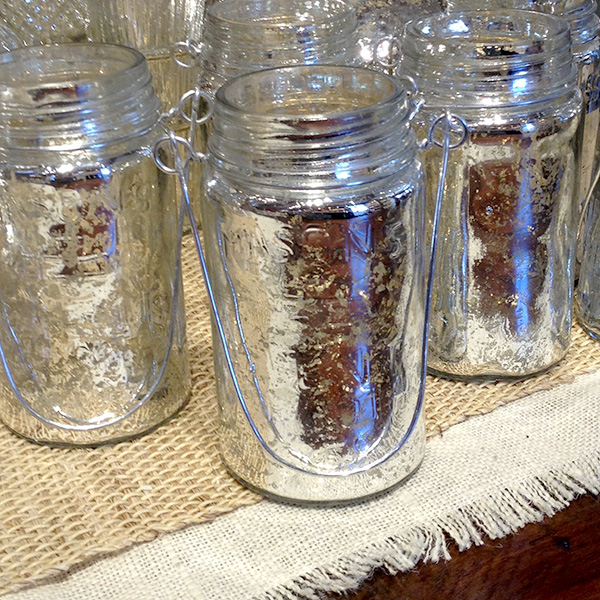 Cute dinner set!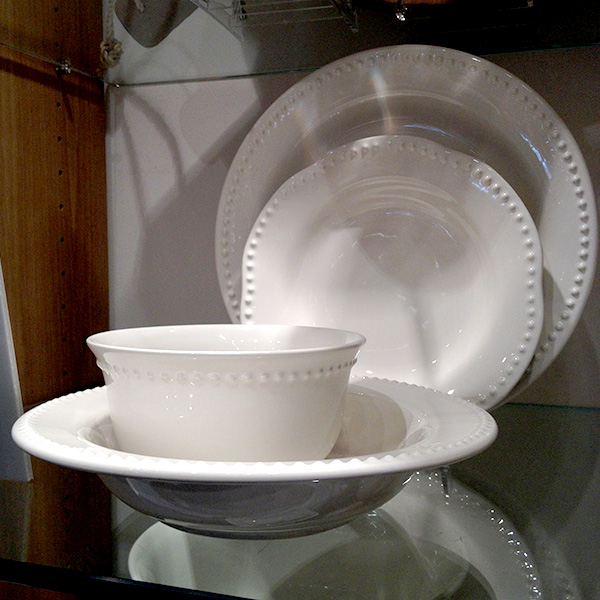 I loved the pattern on this rug, I have been searching for a rug for a long time, it's just not a purchase I would rush into, I think I procrastinate a bit when it comes to home decor, I really have to make sure I like it before i buy it.  They also have this rug in porcelain blue, either would look great in our lounge room.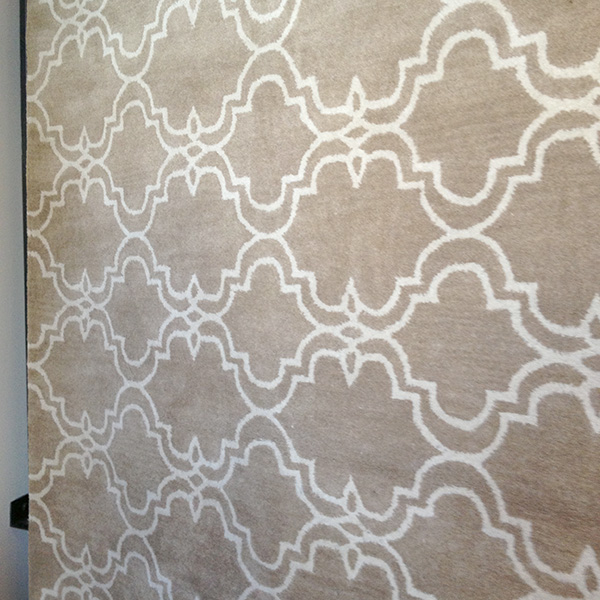 There was nothing but cuteness in this store, I may have forgotten to take a few photo's because I was taking it all in.  I was asked when looking in this shop what I thought.  Strangely at the time I said to the Australian market this is life changing, OK, life changing is not the right words, but it certainly will change the way we shop.  Many stores already have cute bedroom sets, but Pottery Barn Kids go beyond the cute sets, with the lovely furniture, floor rugs, playroom toys, desk accessories and so much more.
They have a huge range of all different quilt and sheet sets, I forgot to take a photo of my favourite (which would suit a tween).  Can you spy the funky chairs in the top of the photo, they can be personalised with names monogrammed on the slip covers and they can be easily removed and washed!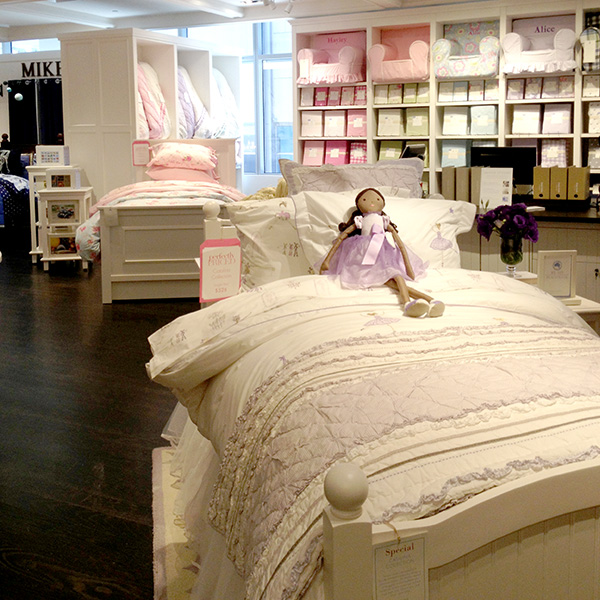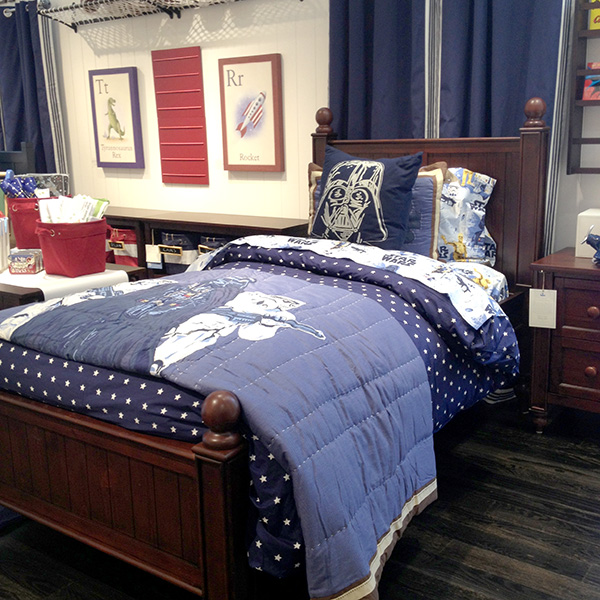 They can monogram just about anything, blankets, pillow covers, chair covers, towels and more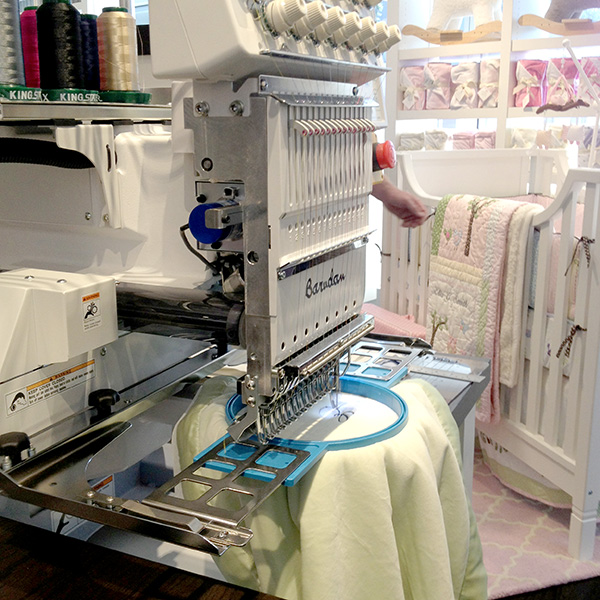 This vanity table is the sweetest!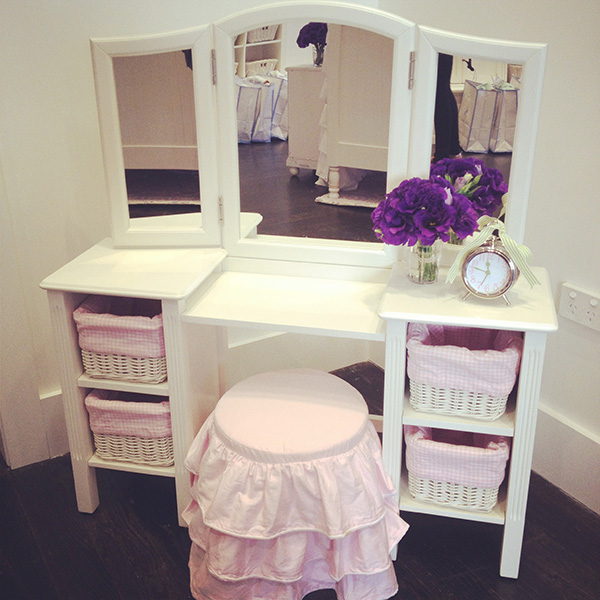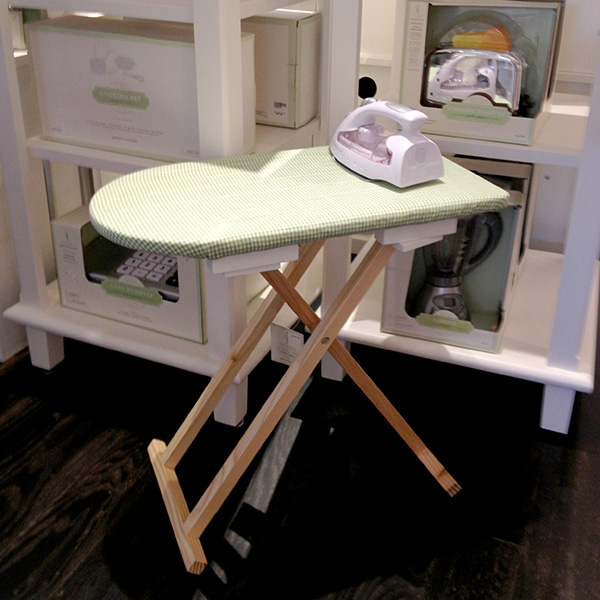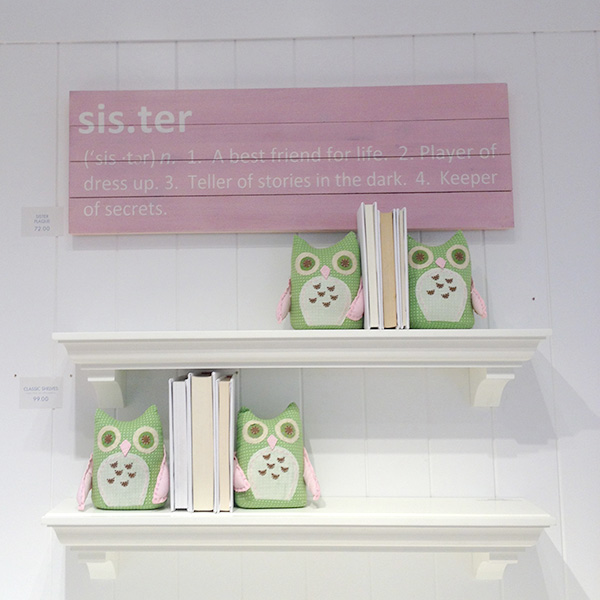 In my craft room I use a carousel to hold my pens, it is no longer in made and available for purchase by it's manufacturer.  I was excited when I found these at Pottery Barn, I am waiting on a phone call to confirm if they come in white as well!  Will let you know.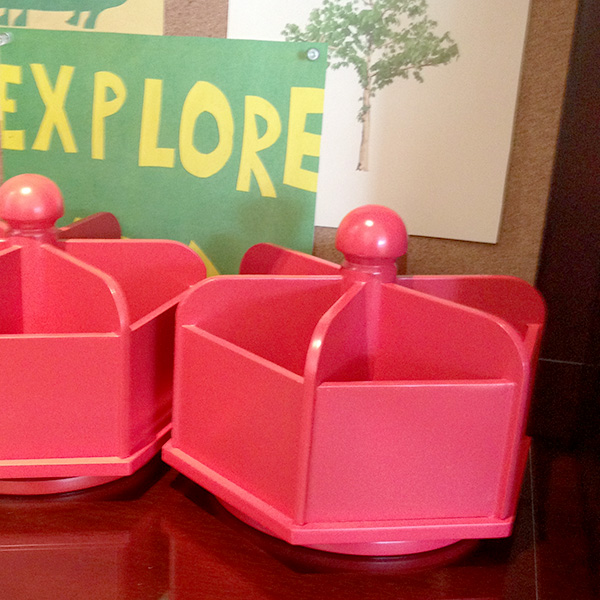 Cluck, cluck, aren't these cute!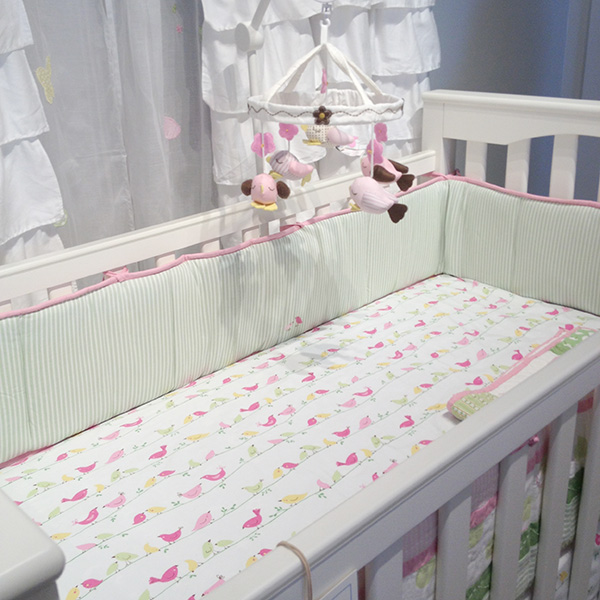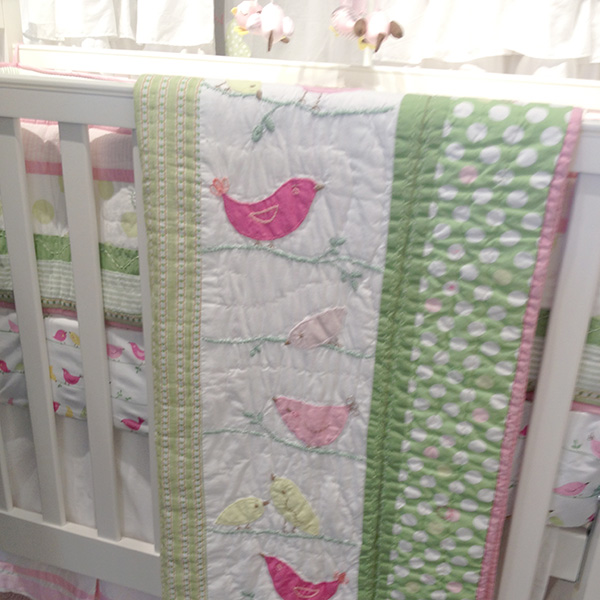 Gift ideas, and you can see in the right of the photo chevron baby sheet sets!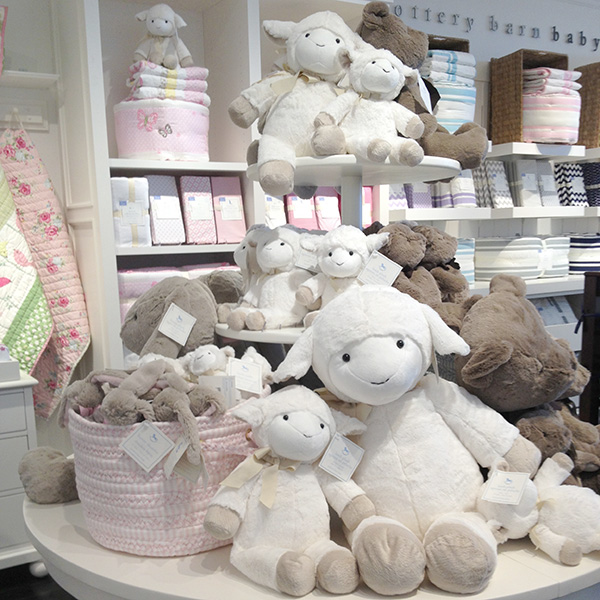 Now, I am kicking myself that I didn't buy this cutie, it's on my wish list.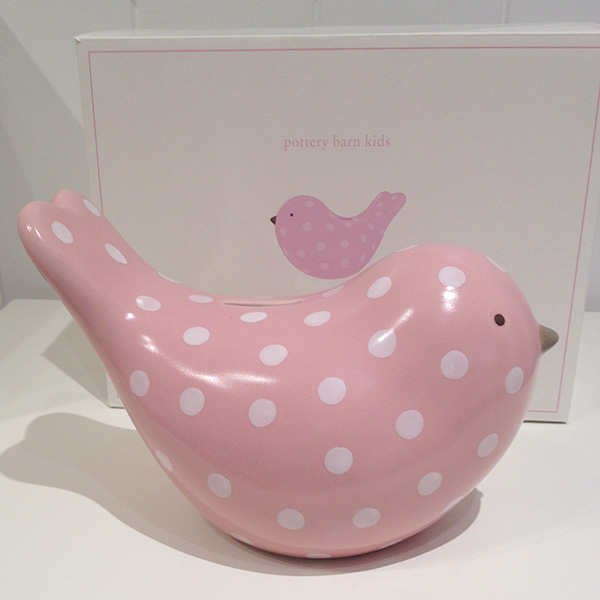 This is a modular system, all different pieces, build it to suit your space.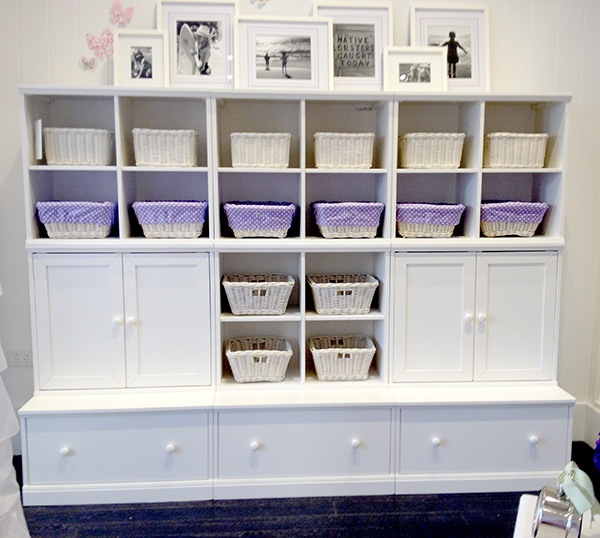 We were given a lot of information on the day but in summary:
If you find something in store and it isn't in stock they will delivery it to your door free of charge
You can order online, see their websites for full shipping details
They offer an in home design service.  They will come into your home to help you decorate your lounge room, bedroom or decorate for a party, whatever you need really.  Plus there is no obligation to buy. I like this idea because I was absolutely overwhelmed with all their beautiful ornaments I just couldn't choose one to take home, worried it was the wrong colour.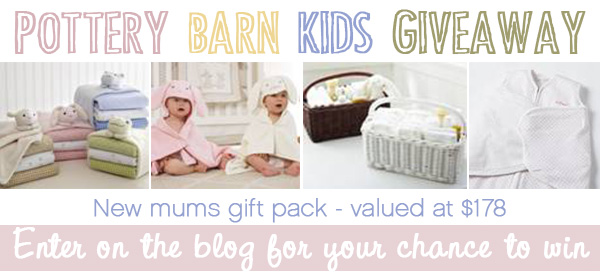 Special thanks to Pottery Barn Kids you have a chance to win a New Mum Gift Pack, valued at $178.  Pack includes: white diaper basket containing a bath wrap, swaddling blankets, swaddling sack and diaper caddy
Simple leave a comment below telling me:
If you could have one Pottery Barn (from any of the 4 stores) product what would it be?
Entries are for Australian residents only, one entry per person, giveaway closes midnight Thursday 23rd May.  This is not a random drawer, most creative answer will win.
********************
Disclosure: This is not a sponsored post (no compensation has been received) but I am grateful to Pottery Barn Kids for offering this great pack to giveaway.