Must-watch Netflix TV shows and movies – shared by The Organised Housewife community – to help us all survive self-isolation.
A few weeks ago I asked my Instagram community to tell me what they were watching on Netflix. I was planning on scheduling in some relaxation time for myself, but little did I realise we would all be in desperate need of these Netflix suggestions! Many of us are now at home with the kids as we bunker down and wait for this horrible time to pass. With the whole country grinding to a slower pace, I thought we could all try to shelve the stress for a moment and take some time to enjoy these Netflix movies and TV shows.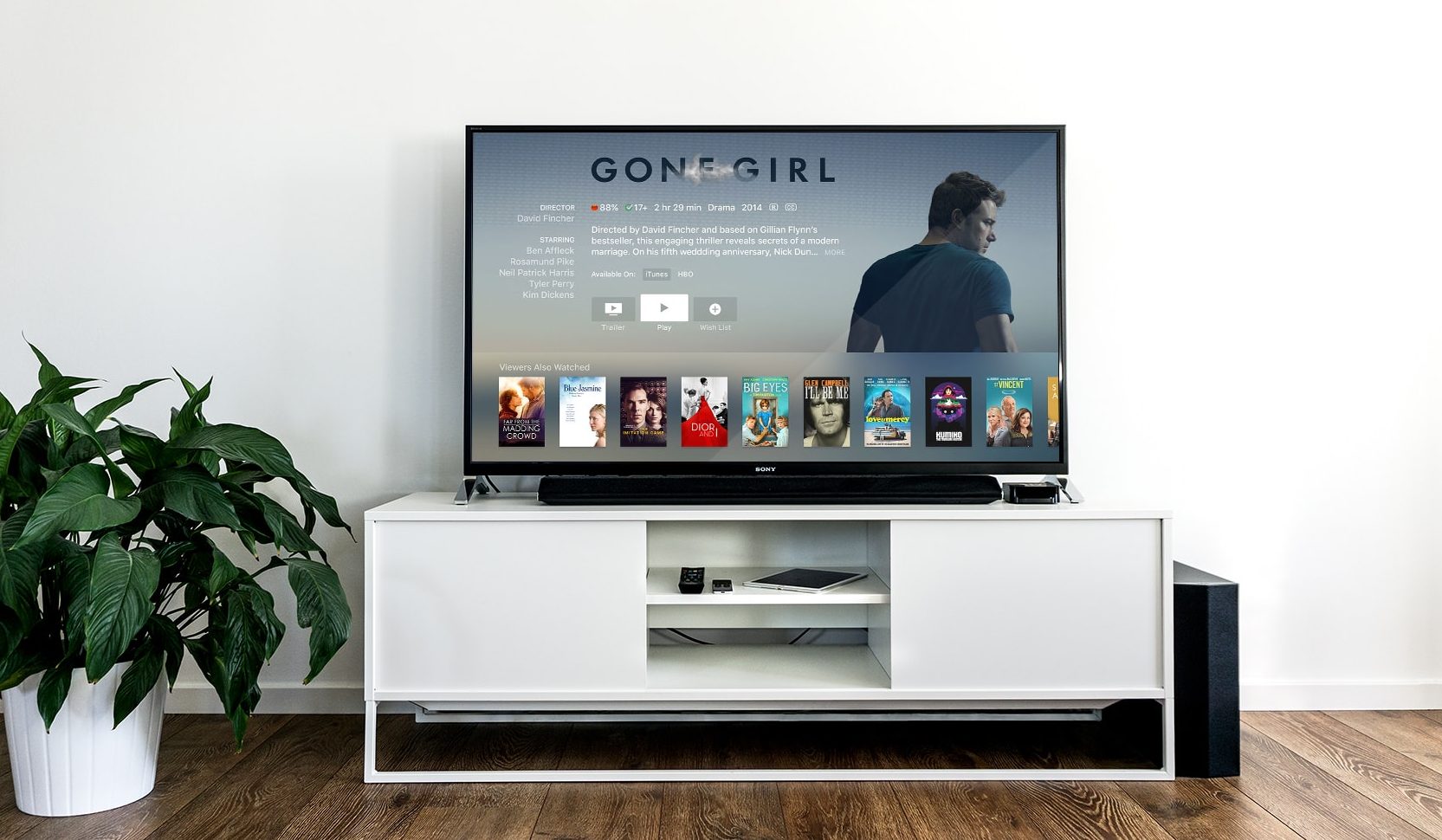 TV SHOWS
Unbreakable Kimmy Schmidt – When a woman is rescued from a doomsday cult and lands in New York City, she must navigate a world she didn't think even existed anymore.
  Watch Unbreakable Kimmy Schmidt (seasons 1 – 4) now on Netflix.
Outlander – This epic tale adapted from Diana Gabaldon's popular series of fantasy-romance novels focuses on the drama of two time-crossed lovers.
  Watch Outlander (seasons 1 – 4) now on Netflix.
Instant Hotel – Teams of Australian homeowners compete for the title of best Instant Hotel by staying overnight in each other's rentals and rating their experience.
  Watch Instant Hotel (seasons 1 & 2) now on Netflix.
Schitt's Creek – Suddenly broke, the formerly filthy-rich Rose family is reduced to living in a ramshackle motel in a town they once bought as a joke: Schitt's Creek. I have been told that this series is fabulous!
  Watch Schitt's Creek (seasons 1 – 5) now on Netflix.
Animal Kingdom – When his mother dies, Joshua "J" Cody moves to his estranged grandmother's seaside house, where he becomes entangled in the family's life of crime.
  Watch Animal Kingdom (seasons 1 – 4) now on Netflix.
 Sex Education – Insecure Otis has all the answers when it comes to sex advice, thanks to his therapist mom. So rebel Maeve proposes a school sex-therapy clinic.
  Watch Sex Education (seasons 1 & 2) now on Netflix.
Shameless – This dramedy based on a British series centres on siblings in a dysfunctional Chicago family who struggle while coping with their alcoholic father.
  Watch Shameless (seasons 1 – 9) now on Netflix.
Queen Of The South – Forced to work for a cartel that recently killed her boyfriend, Teresa relies on her street smarts, a loyal pal and a mysterious notebook to survive.
  Watch Queen Of The South (seasons 1, 2 & 3) now on Netflix.
Toy Boy – After seven years in a Málaga prison, a male stripper is released pending retrial and sets out to prove his lover framed him for her husband's murder.
  Watch Toy Boy (season 1) now on Netflix.
The Bonfire Of Destiny – After a devastating fire in 1897 Paris, three women find their lives upended by betrayals, deceptions and romantic turmoil. Inspired by real events.
  Watch The Bonfire Of Destiny (season 1) now on Netflix.
Good Girls – Three suburban moms orchestrate a local grocery store heist to escape financial ruin and establish independence – together.
  Watch Good Girls (seasons 1 & 2) now on Netflix.
The Stranger – When a stranger makes a shocking claim about his wife, family man Adam Price becomes entangled in a mystery as he desperately searches for answers.
  Watch The Stranger (season 1) now on Netflix.
Love Is Blind – Nick and Vanessa Lachey host this social experiment where single men and women look for love and get engaged, all before meeting in person. I'm told this is a very light-hearted series that's easy to watch.
  Watch Love Is Blind (season 1) now on Netflix.
Kominsky Method – Acting coach Sandy Kominsky and best friend Norman Newlander keep each other laughing as they navigate the ups and downs of getting older.
  Watch Kominsky Method (seasons 1 & 2) now on Netflix.
Grace and Frankie – They're not friends, but when their husbands leave them for each other, proper Grace and eccentric Frankie begin to bond in this Emmy-nominated series.
  Watch Grace and Frankie (seasons 1 – 6) now on Netflix.
Virgin River – Searching for a fresh start, a nurse practitioner moves from LA to a remote northern California town and is surprised by what – and who – she finds.
  Watch Virgin River (season 1) now on Netflix.
Anne With An E – A plucky orphan whose passions run deep finds an unlikely home with a spinster and her soft-spoken bachelor brother. Based on "Anne of Green Gables."
  Watch Anne With An E (seasons 1, 2 & 3) now on Netflix.
The Crown – This drama follows the political rivalries and romance of Queen Elizabeth II's reign and the events that shaped the second half of the 20th century.
  Watch The Crown (seasons 1, 2, 3 & 4) now on Netflix.
Suits – When he impresses a big lawyer with his razor-sharp mind, a college dropout scores a coveted associate job, even though he has no legal credentials.
  Watch Suits (seasons 1 – 8) now on Netflix.
You – A dangerously charming, intensely obsessive young man goes to extreme measures to insert himself into the lives of those he is transfixed by.
  Watch You (seasons 1 & 2) now on Netflix.
How To Get Away With Murder – Brilliant criminal defence attorney and law professor Annalise Keating, plus five of her students, become involved in a twisted murder case.
  Watch How To Get Away With Murder (seasons 1 – 4) now on Netflix.
Ugly Delicious – All the flavour, none of the nonsense. Star chef David Chang leads friends on a mouthwatering, cross-cultural hunt for the world's most satisfying grub.
  Watch Ugly Delicious (seasons 1 & 2) now on Netflix.
Goop Lab – Leading with curiosity, Gwyneth Paltrow and her goop team look at psychedelics, energy work and other challenging wellness topics.
  Watch Goop Lab (season 1) now on Netflix.
Dolly Parton's Heartstrings – Eight stories celebrating family, faith, love and forgiveness come to life in this series inspired by Dolly Parton's iconic country music catalogue.
  Watch Dolly Parton's Heartstrings (season 1) now on Netflix.
Glitch – A police officer and a doctor face an emotionally charged mystery when seven local residents inexplicably return from the dead in peak physical form.
  Watch Glitch (seasons 1 – 2) now on Netflix.
The Spy – This series stars Sacha Baron Cohen – in a very different role from him hilarious "Borat" character! Set in the 1960s, Israeli clerk-turned-secret agent Eli Cohen goes deep undercover inside Syria on a perilous, years-long mission to spy for Mossad.
  Watch The Spy (season 1 – 4) now on Netflix.
Locke & Key – After their dad's murder, three siblings move with their mom to his ancestral estate, where they discover magical keys that unlock powers — and secrets.
  Watch Locke & Key (season 1) now on Netflix.
Vampire Diaries – Trapped in adolescent bodies, feuding vampire brothers Stefan and Damon vie for the affection of captivating teenager Elena.
  Watch Vampire Diaries (seasons 1 – 8) now on Netflix.
Secret City – A relentless muckraker pushes for truth and transparency in Australia's corridors of political power, despite threats to her life and career.
  Watch Secret City (seasons 1 & 2) now on Netflix.
The Fall – A detective superintendent battles her own personal demons as she tries to get inside the head of a serial killer hiding behind a family-man facade.
  Watch The Fall (seasons 1, 2 & 3) now on Netflix.
MOVIES
Always A Bridesmaid – Never married but always at weddings, a copy editor finally dives into the dating pool but wonders if her love story involves staying single forever.
  Watch Always A Bridesmaid now on Netflix.
The Wish Man – After surviving a life-threatening accident, a troubled cop finds new purpose when he bonds with a terminally ill little boy. Based on a true story.
  Watch The Wish Man now on Netflix.
Spenser Confidential – Mark Wahlberg… what's not to like?! Spenser, an ex-cop and ex-con, teams up with aspiring fighter Hawk to uncover a sinister conspiracy tied to the deaths of two Boston police officers.
  Watch Spenser Confidential now on Netflix.
Pitch Perfect 3 – With college long behind them, acapella stars, the Bellas, reunite for a competition abroad that tests their range and friendship.
  Watch Pitch Perfect 3 now on Netflix.
All The Bright Places – Two teens facing personal struggles form a powerful bond as they embark on a cathartic journey chronicling the wonders of Indiana.
  Watch All The Bright Places now on Netflix.
The Shack – I have been told that tissues will be needed for this flick. After suffering a tragic loss, Mack Phillips seeks answers from a mysterious letter urging him to visit a deserted shack in the Oregon wilderness.
  Watch The Shack now on Netflix.
Uncut Gems – This is a very different film for Adam Sandler – not a comedy, but actually very good if you like crime thrillers! Sandler is a fast-talking New York City jeweller who has debts mounting and angry collectors closing in, he decides to risk everything in the hopes of staying afloat and alive.
  Watch Uncut Gems now on Netflix.
DOCUMENTARIES
The Trials Of Gabriel Fernandez – A boy's brutal murder and the public trials of his guardians and social workers prompt questions about the system's protection of vulnerable children. I have been told this is a very sad documentary.
  Watch The Trials Of Gabriel Fernandez (season 1) now on Netflix.
Babies – From nature to nurture, this docu-series explores the groundbreaking science that reveals how infants discover life during their very first year.
  Watch Babies (season 1) now on Netflix.
MORE SUGGESTIONS:
60 Best Chick Flicks To Watch – call up a girlfriend once the kids are in bed and share a wine and a good chick flick over Facetime. Check out all these chick flicks here.
25 Best TV Shows On Netflix Right Now – more binge-worthy TV series to keep you entertained. Check them out here.
WANT MORE? If that's still not enough, check out these Netflix shows to watch here.
WHAT ARE YOU WATCHING ON NETFLIX AT THE MOMENT?
---
Pin this image below to Pinterest!