Looking for some new tv shows and series to binge watch? Whether they're on Netflix, Stan, Prime Video or Fetch, here are the best streaming shows to watch right now. 
There are some great tv shows and series out right now across all streaming services. I love watching a good tv show or series, getting totally immersed in an exciting story line with lots of plot twists and surprises or sometimes I enjoy a fun, lighthearted show which takes my mind off the millions of things I have going on in my head! It's my form of rest and relaxation. I have compiled a list of my favourite shows streaming right now, from Dr Death to Younger to Station 19, to keep you entertained.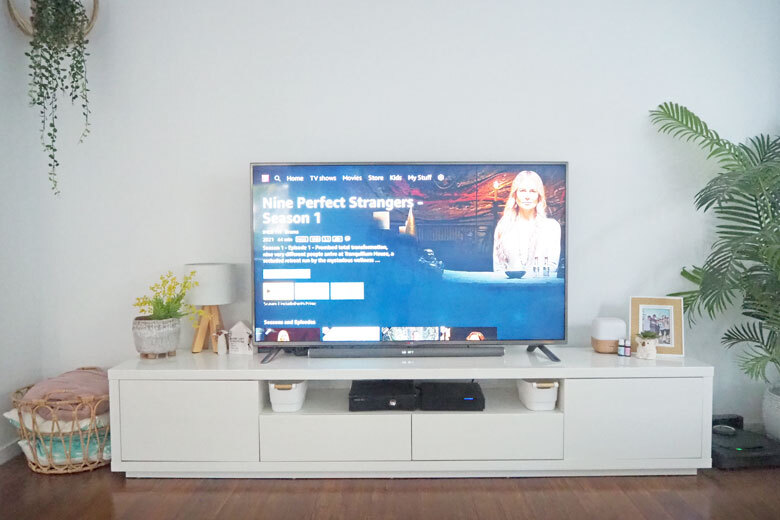 NINE PERFECT STRANGERS
A novel turned drama series written by Australian author Liane Moriarty. Nine people from different walks of life attend a 10-day retreat in a place called the Tranquillum House, run by a mysterious Russian woman named Masha. Every episode is released weekly and the storyline just gets more interesting!
DR DEATH  
DR. DEATH is inspired by the terrifying true story of Dr. Christopher Duntsch played by Joshua Jackson, whose patients were left permanently maimed or dead. This limited series will have you questioning his every move!
YOUNGER
Liza Miller, played by Sutton Foster a 40-year-old divorcee fakes her identity as a younger woman to get a job in a publishing company. I love the adventures Liza and her friends get up to!
POWER BOOK II: GHOST
The sequel to Power, follows Tariq navigating his new life, coming up against the mounting pressure to save his family, as he tries to balance his drug operations with his education, love life and family affairs. I watch this with my son – you'll have to be patient with this show as there's only one episode released weekly. 
THE BOLD TYPE
This comedy drama tv series is inspired by the life and career of former editor-in-chief of Cosmopolitan magazine Joanna Coles, follows the lives of three millennial women who work at Scarlet magazine in New York City. You won't be able to help but root for all three of these characters!
HACKS
Trying to stay relevant, Deborah Vance is a legendary Las Vegas stand-up comedy diva who teams up with Ava, a comedy writer who is unable to find work. Watching these two go at it is hilarious! 
STATION 19
The series follows the personal and professional lives of a group of firefighters from the Seattle Fire Department at Station 19. Every episode is action packed!
LEGACIES
If you love fantasy, follow Hope Mikaelson, a tribrid daughter of a Vampire/Werewolf hybrid, making her way in the world and attending the Salvatore School for the Young and Gifted. I watch this show with my two girls. 
MODERN LOVE
Based on the New York Times' column that explores relationships, love and the human connection, taking place in New York City. I love all the different storylines!
CLICK BAIT
Family man Nick Brewer is abducted in a crime with more twists you can poke a stick at. His family race to uncover who is behind it all. This limited series is an 'edge of your seat, can't wait for the next episode' type of series! I actually binge watched this all in one day, and I'm not apologetic for having a lazy day!
What do you need for a relaxing night in?
HOW I'VE CREATED A CINEMATIC LOOK IN MY LOUNGEROOM WITH BLOCKOUT BLINDS
I updated my lounge room with some new stylish blockout roller blinds to make my living space cosier, more private and gives it a cinematic feel when watching the TV. Continue Reading
WINE BAGS
Carry your wine bottle to your next dinner party or gathering in glamorous style with this Quilted Insulated Wine Purse.
Its quilted exterior can easily pass as a fashionable yet practical handbag, while the insulated inner lining will keep your wine chilled. This wine purse is leakproof, has two handles which makes it easy to carry and it also comes with a convenient side pocket which is perfect for keeping a corkscrew and any other necessities on hand.