When I first started the blog I used to share a monthly planning post, which used to coincide with a daily task at the beginning of each month.  At the beginning of each month I give you in my daily newsletter and on my facebook page  the task to "Prepare for the month ahead". Sounds easy, but what shall we plan?
Personally, by sharing this post each month it will be a great time for me to let you know how I am going, I love the accountability I have with you all!!
Accountability – May to-do list
On my list of things to do in May was to plan a holiday for the June school holidays.  Realistically, I should have organised something a lot sooner as time got the better of me, I got busy with the 20 day challenge and I didn't have the time to properly confirm our itinerary, plus I don't want to rush it. Instead, we are going on a little weekend away, then in the June holidays try and plan something a bit bigger for later in the year.
organise my pantry – I've made a really great start on this, I'm nearly finished and can't wait to share it with you
organise my sons bedroom – I sadly didn't have time to get around to this and hope to get make a start in the June school holidays
plan a holiday, even if it is just a few days away – booked in a extended weekend away to the Sunshine coast next month, can't wait!!
organise a coffee or dinner with some friends – love spending time out with friends, getting out of the house when you work at home is awesome
find window coverings for my lounge room before it starts getting too cold – wow blinds are pricey, I got several quotes and ordered some sheer roller blinds, they should be here by the beginning of next month, fingers crossed.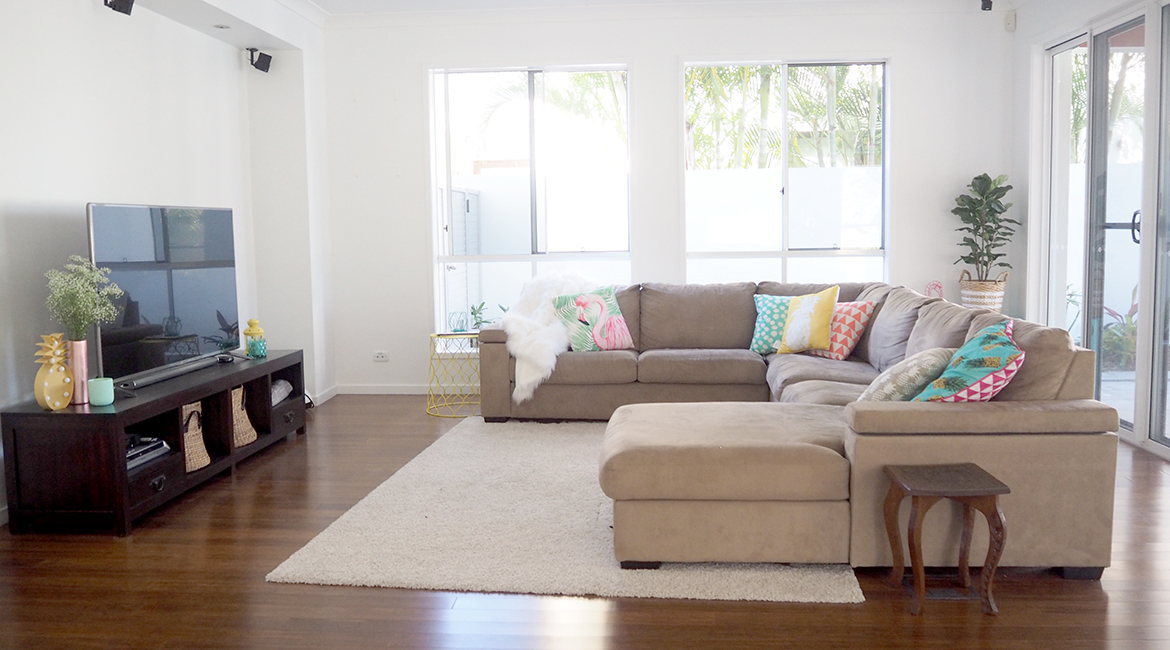 My June to-do list
My list of goals to achieve this month isn't long, as the kids start school holidays at the end of the month so I just want to get as much blog work done so I can take some time off with the kids. I'm going to take a little blog break to try and get a few things done around this house, which in turn I'll share with you. This is my list of goals I want to achieve this month:
continue organising my pantry
start to organise my sons wardrobe
find a light for my dining table, I am procrastinating too much about this
June 2016 Monthly planner page
I've created a printable, as I do, the June 2016 Monthly planner page to help you organise your goals for the month. It has a little quote for some inspiration for you:
perfection is not attainable but if we chase perfection we can catch excellence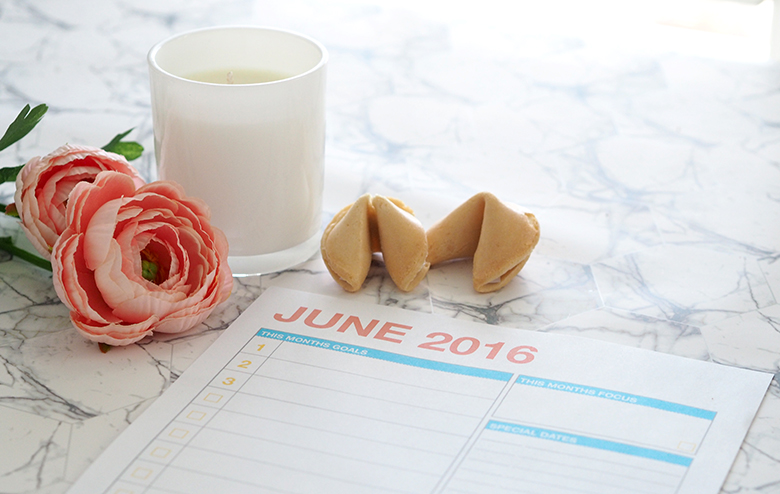 TO DOWNLOAD: sorry this content is no longer available
Free Monthly Calendar
Use the 2016 free monthly calendar, Weekly Planner or Daily Planner to help you plan your days through the month.
Plan your month
Ideas to add the following to your calendar:
 

Dentist checkups
Health checkups
Time to sit down and meal plan
Plan an upcoming holiday
Immunisation for kids and pets
Time out for YOU!
Date night
Girls night out
Family fun day
June Birthstone is: Pearl and Alexandrite
---
What goals do you have this month, personally or around the home? Share them with me in the comments.
---
How did you go with your goals last month?