A miracle multi-purpose stain-remover (that I've only just discovered!) which makes light work of biro, ink, blood, wine, even permanent marker stains!
One of my children put a pen in the washing machine on the second week of school this year – with all the new school uniforms! I wasn't impressed. I was told to use Isycol, but at the time it could not be found on any shop shelves. It was an expensive lesson to learn… except that my child did not learn this lesson because it happened again. This time though, I had an awesome stain remover product on hand and I can't for the life of me understand how I didn't discover it sooner!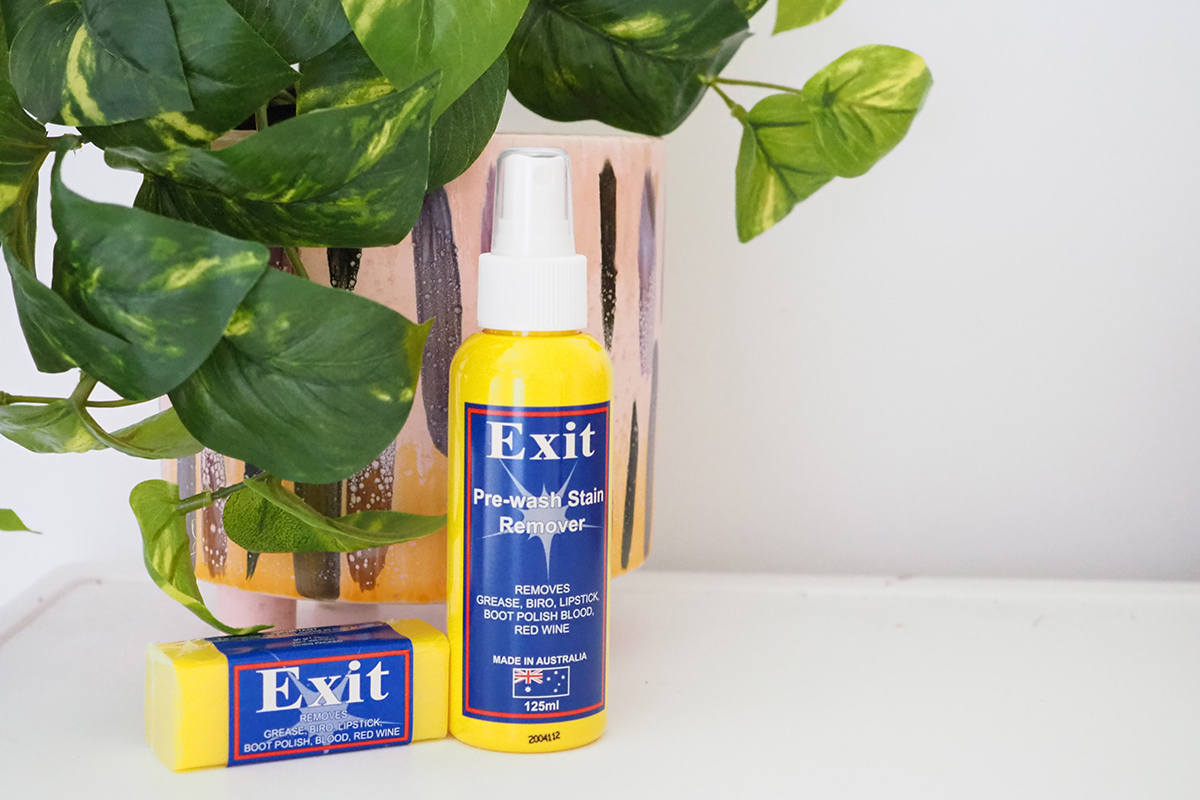 I am incredibly grateful that my children help with the laundry,  but the second time my child snuck a pen into the washing machine (*sigh*), I was relieved to have this on hand. I damped the spot, rubbed the Exit Soap Block on the stain, and it was out within seconds. I've since used it also to remove mould from my daughter's jumper, and it was just as effective!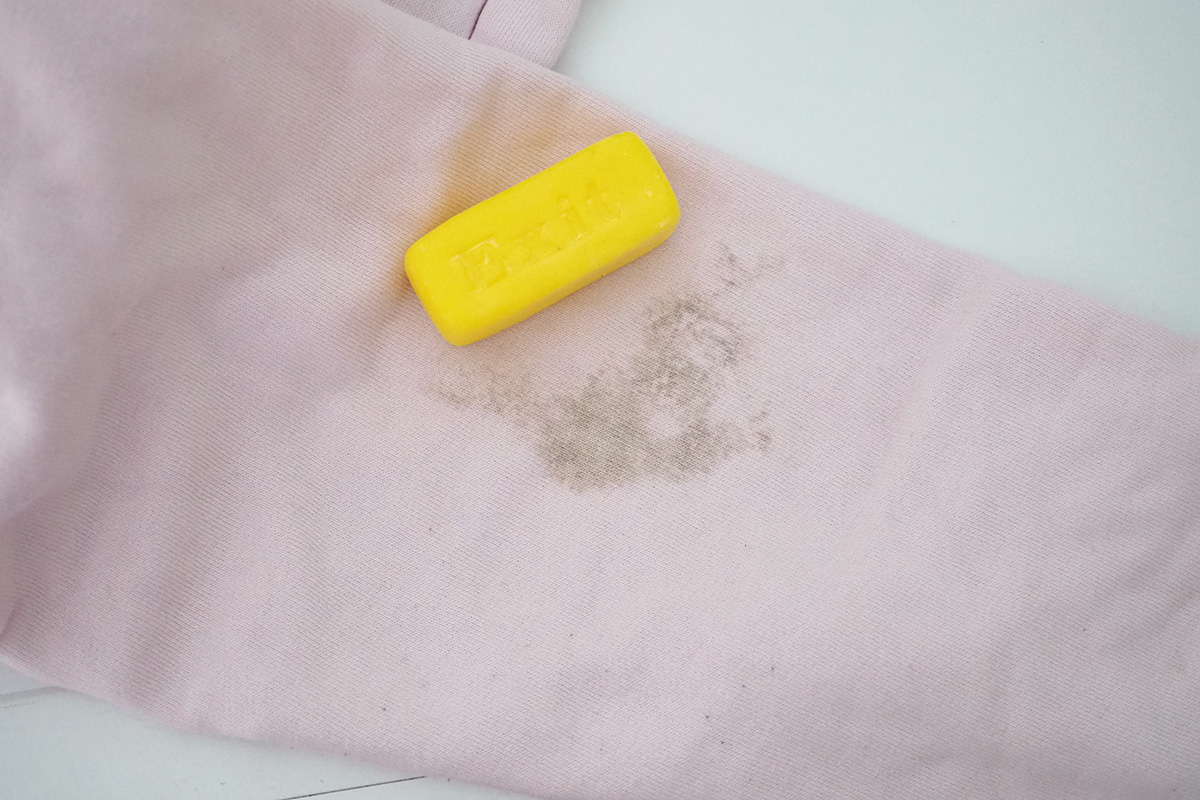 I was miffed I spent hours scrubbing only a few months earlier. Why didn't I know about this? Naturally, I shared this dilemma with you all on my socials and quickly discovered that biro stains in the dirty laundry are not unique to my children. 
I'm always reluctant to promote or sell any product until I've trialed it, but after watching the biro stains lift effortlessly from my children's school uniforms, I couldn't be more confident in recommending Exit to other parents. It's particularly great at getting makeup stains off my white collars – I literally use Exit for all my laundry stains now!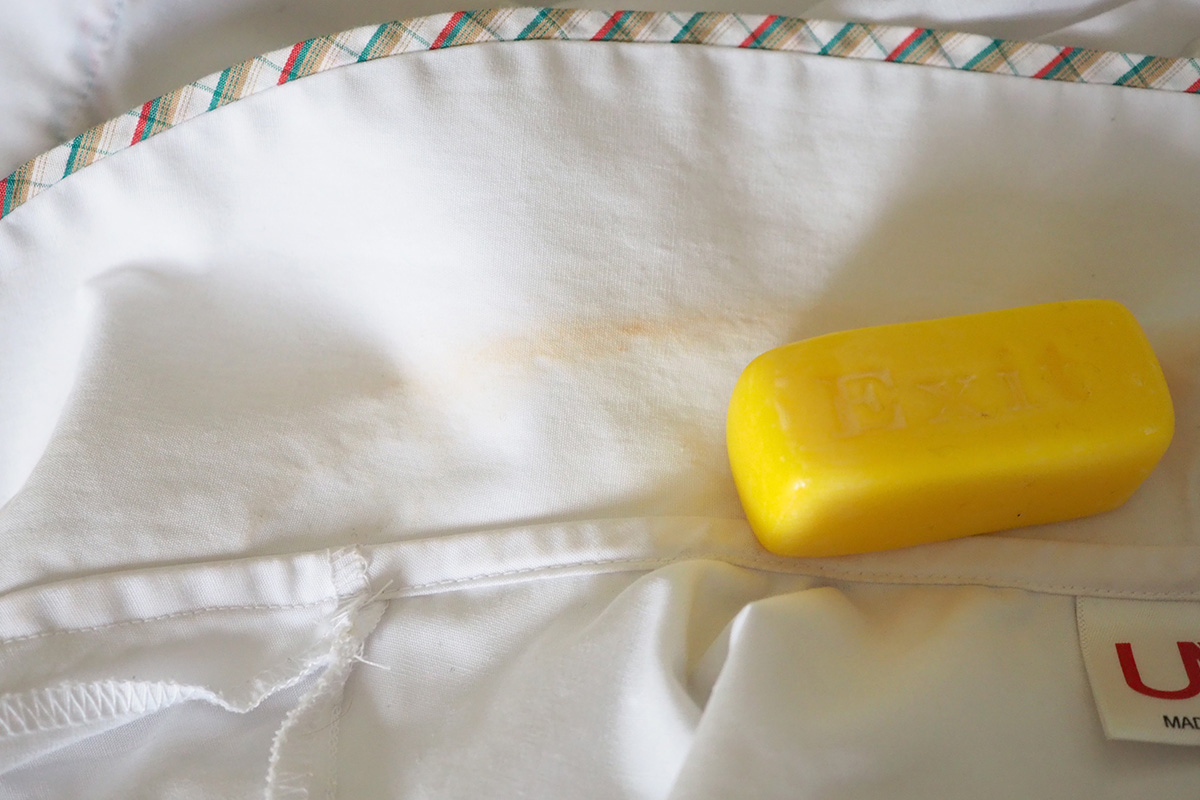 I love that these products are 100% Australian made and owned. In fact, they were first created in the 1930s! Again, how did I not know about this product before now? LOL!
The Exit Soap Block is great for blood, biro, boot polish, grease, lipstick, red wine, and many other households stains.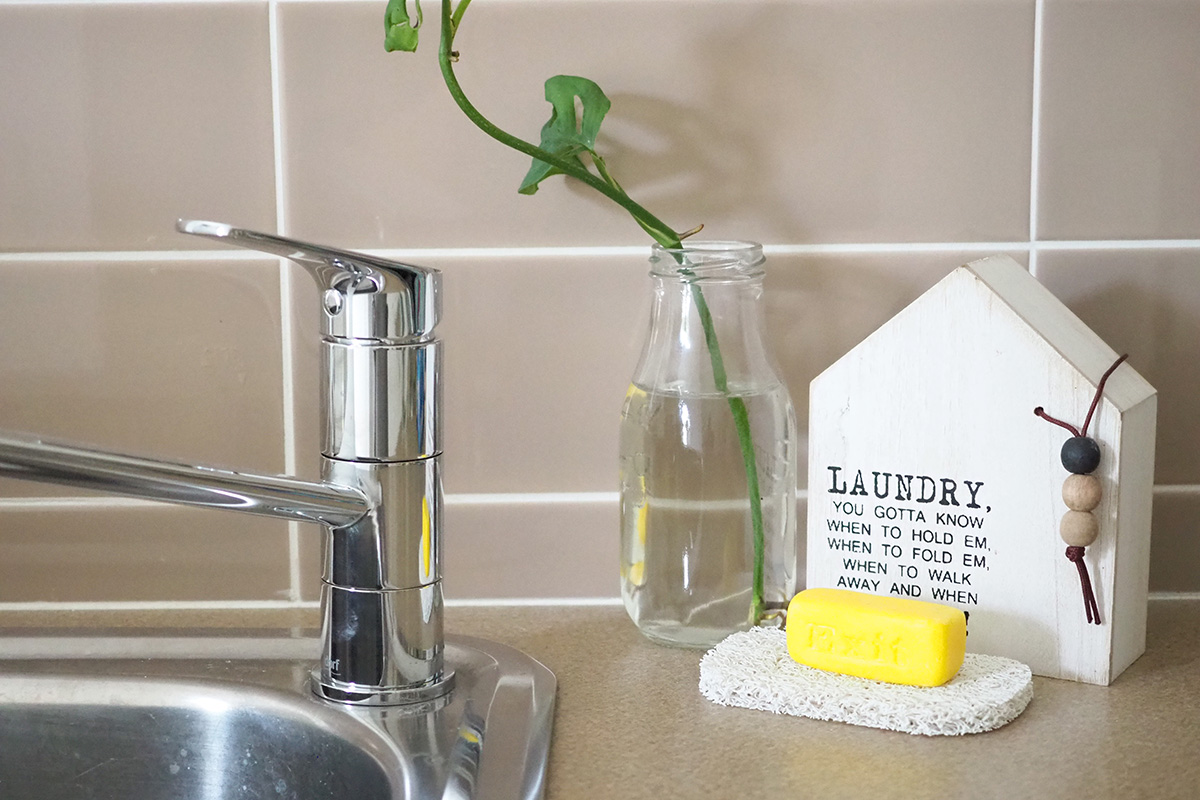 What The Organised Community Think About Exit
"I love the block. We have been using it for years. It can be hard to find, so when I see it I usually buy a couple of blocks." – Tanya M.
"It's a fabulous product, isn't it! I'm glad my mum showed me this all those years ago. Best find ever!" – Hannah D.
"Omg I have been using this block forever! It's so good!!! I found the block way better than the spray too! Great stuff!" – Kath E.
"I've been using Exit Soap for so many years and have recommended it countless times, it's the only thing that truly works." – Sarah B.
"It is a fabulous product! Gets out blood & chocolate too." – Karen I.
"Been using the block for many years now. It's fantastic. I take one everywhere we travel in a little snap lock bag. So handy." – Maree M.
"Just finished cleaning my son's insulated lunch box with the block. It looks almost new. I should have taken a before and after photo. It was gross. I'm sure he must throw his lunch box in the dirt or something." – Simone B.
"Been using the soap for year. Specially on white cricket clothes!" – Sandra R.